Please note that this post may contain affiliate links.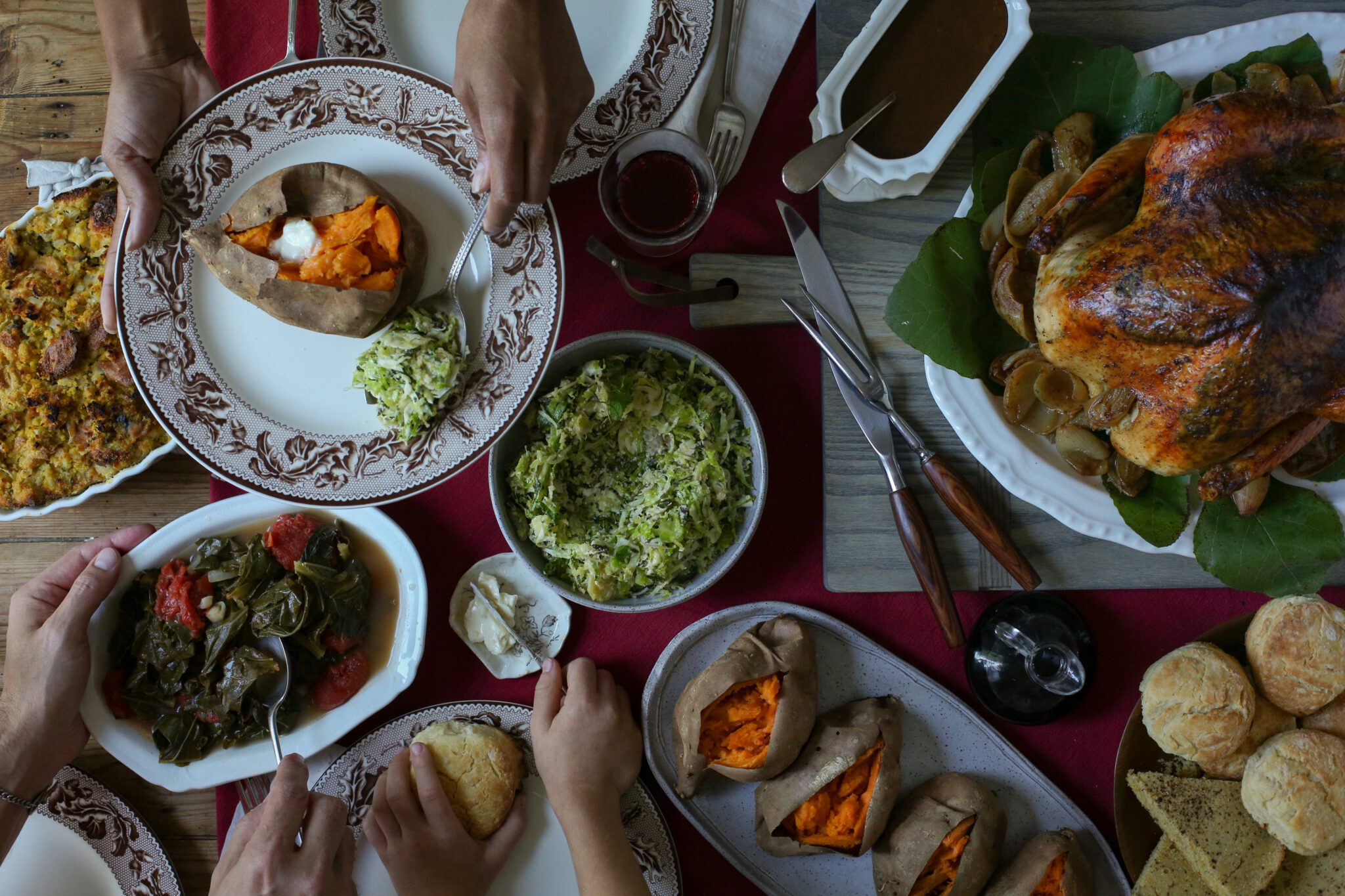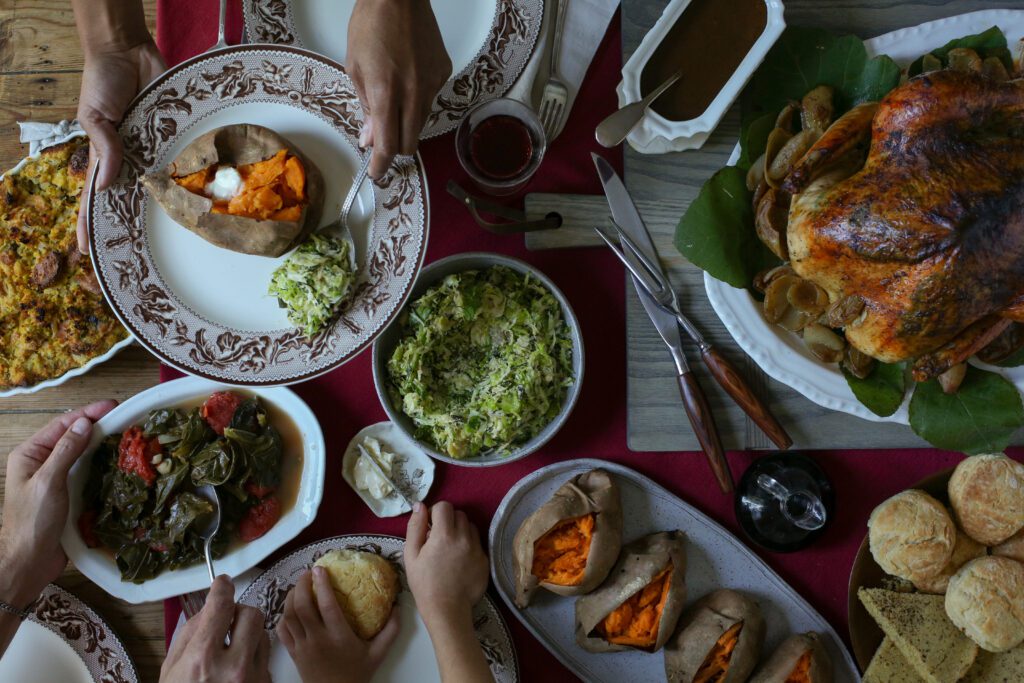 Lordy day, 2020 has been a lot to manage and take in. And, here we are at the holidays. There's an active call from the CDC for smaller holiday celebrations. We're tired. We're overwrought. We're scared of COVID and what it might do or scared of the people that aren't scared enough….. Thanksgiving is normally a time of joy and gratitude. Is this really a time to be thankful? Yes, yes it is. In fact, now more than ever. Let's talk about active gratitude. Read on for more.

Active Gratitude
I am not Pollyanna. We're in a hot mess. People have lost their jobs, businesses, and most importantly, loved ones. What is there to be thankful for?! Hear me out. An active practice of gratitude you feel more closely connected to your community and with our current limitations, the connection is more important than ever. If you make an active practice of gratitude a regular, consistent practice, it will change your life. Gratitude makes us feel good. The benefits of an active practice of gratitude extend far beyond ourselves. When you share your own gratitude with members of your community, you help them feel seen, valued, elevated, and more closely connected.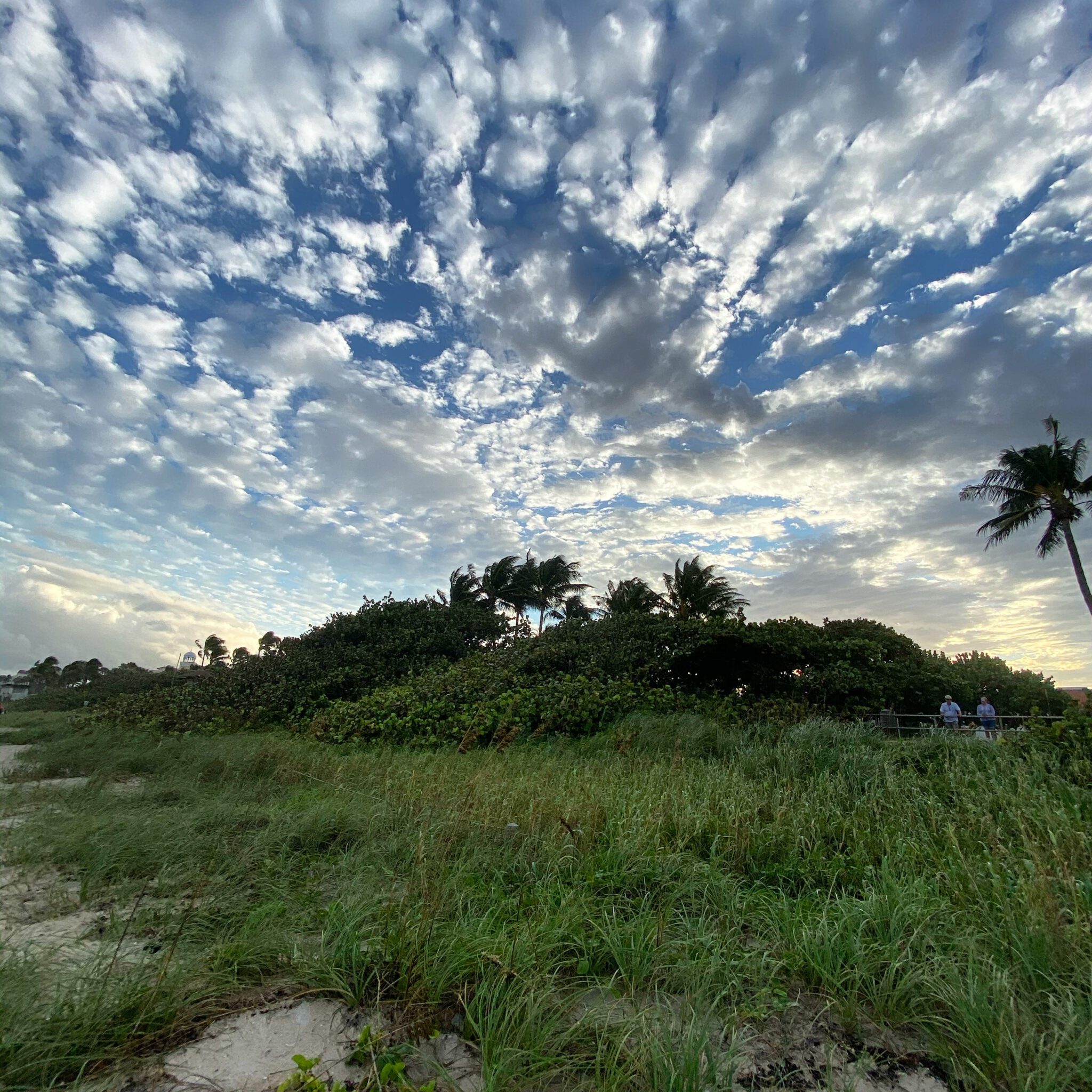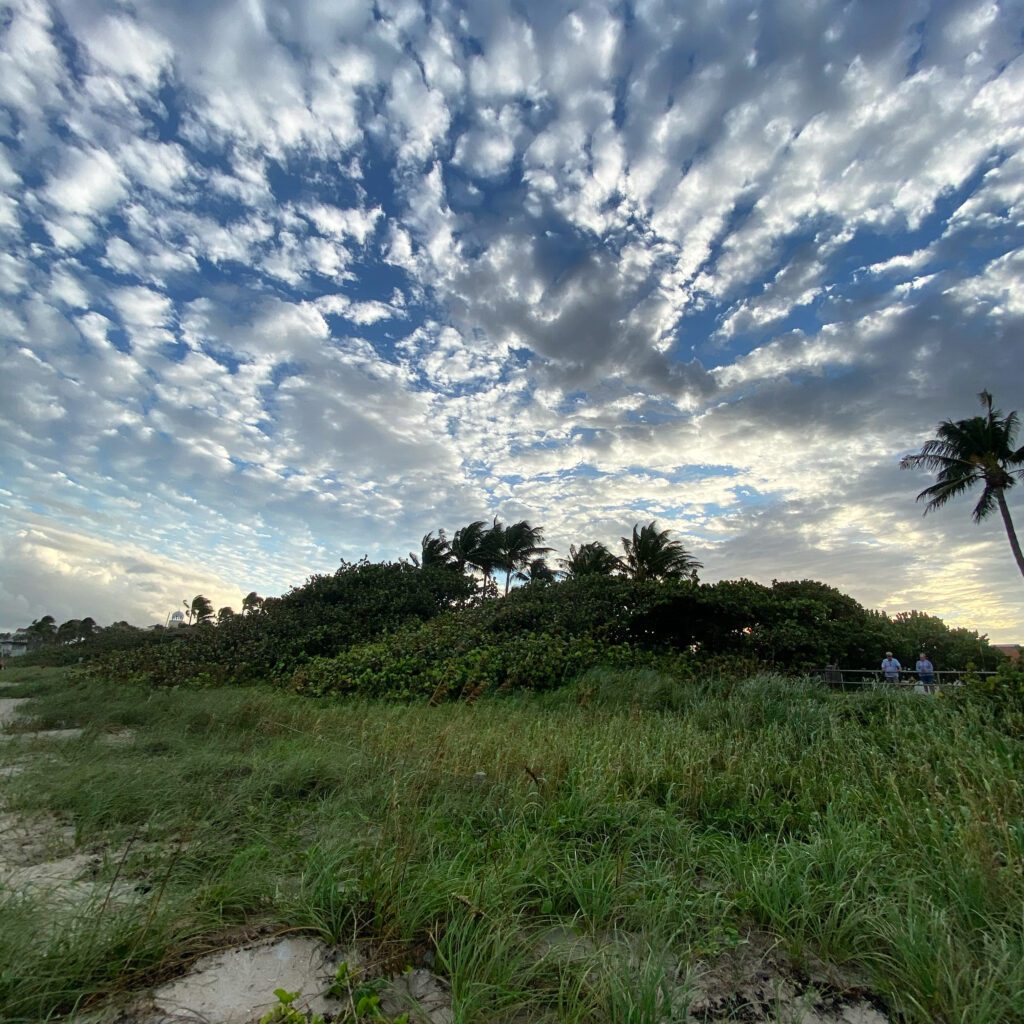 Giving Thanks for Friendship
When I am having a bad day, I try to think of something that makes me grateful and not like pitiful Pearl. Last week I had a few intense days of work, long hours on my feet shopping, cooking and washing dishes, and more dishes. At one point I felt myself getting sour. So, I said out loud to myself, "Be grateful for this work." My attitude nearly instantly changed. I am so fortunate to get to do what I love.
Another major blessing is the love and support of my friends.  My dear friend and colleague Cynthia Graubart and I had quite the year last year. We planned and produced the 80th birthday celebration at the James Beard House for our mutual friend and colleague, Nathalie Dupree. Cynthia also did one of the kindest acts of loving I could ever imagine and helped excise me from a deeply emotional and incredibly difficult personal situation. I lost my job, my love, and my home. I couldn't see straight and needed a guide. She was there for both me and my ex, helping us navigate out of the sad mire. My joke is that I owe her a kidney, but the reality is there is no way I could ever repay her for her immense kindness and generosity.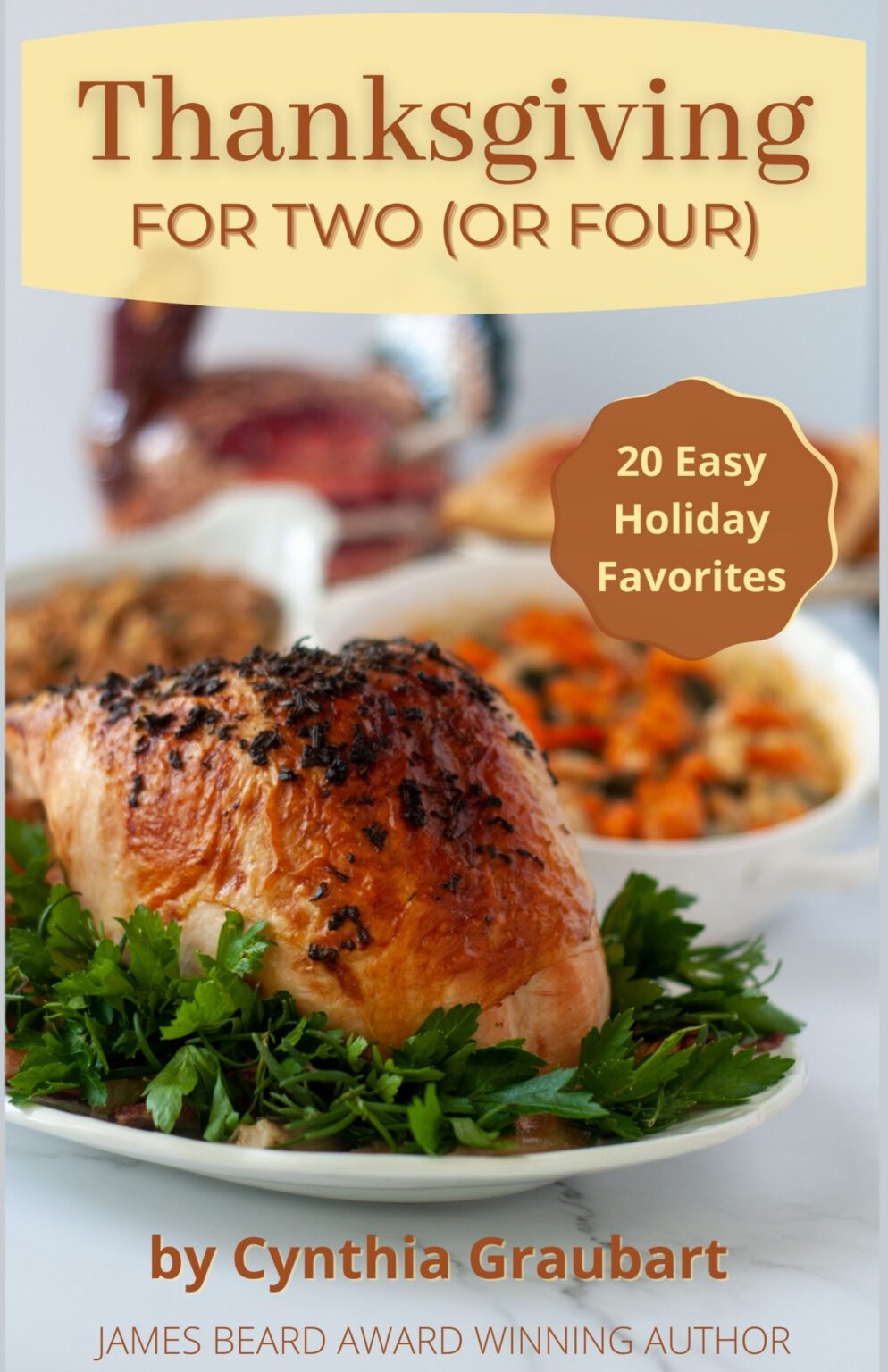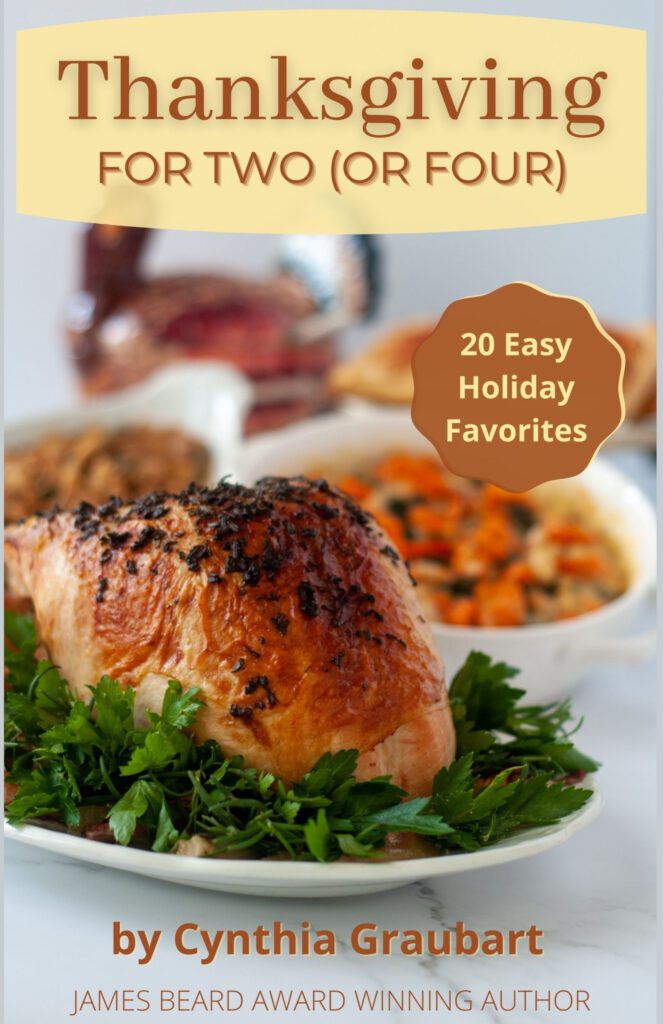 Find the Helpers
Some folks are built this way. They are guides. It's their natural state to help people. When faced with a problem, they want to fix it. So, when the news started coming in that the COVID numbers are rising and we need to reconsider how we celebrate Thanksgiving, my problem-solving friend got busy!
Cynthia has written a new E-book and paperback, Thanksgiving for Two (or Four): Downsized Recipes for Today's Smaller Thanksgiving Dinner. As Southern Living reports, "A downsized Thanksgiving doesn't have to be any less fun or delicious." The Thanksgiving dinner table may be smaller this year, but that doesn't mean you have to skip the traditions you love.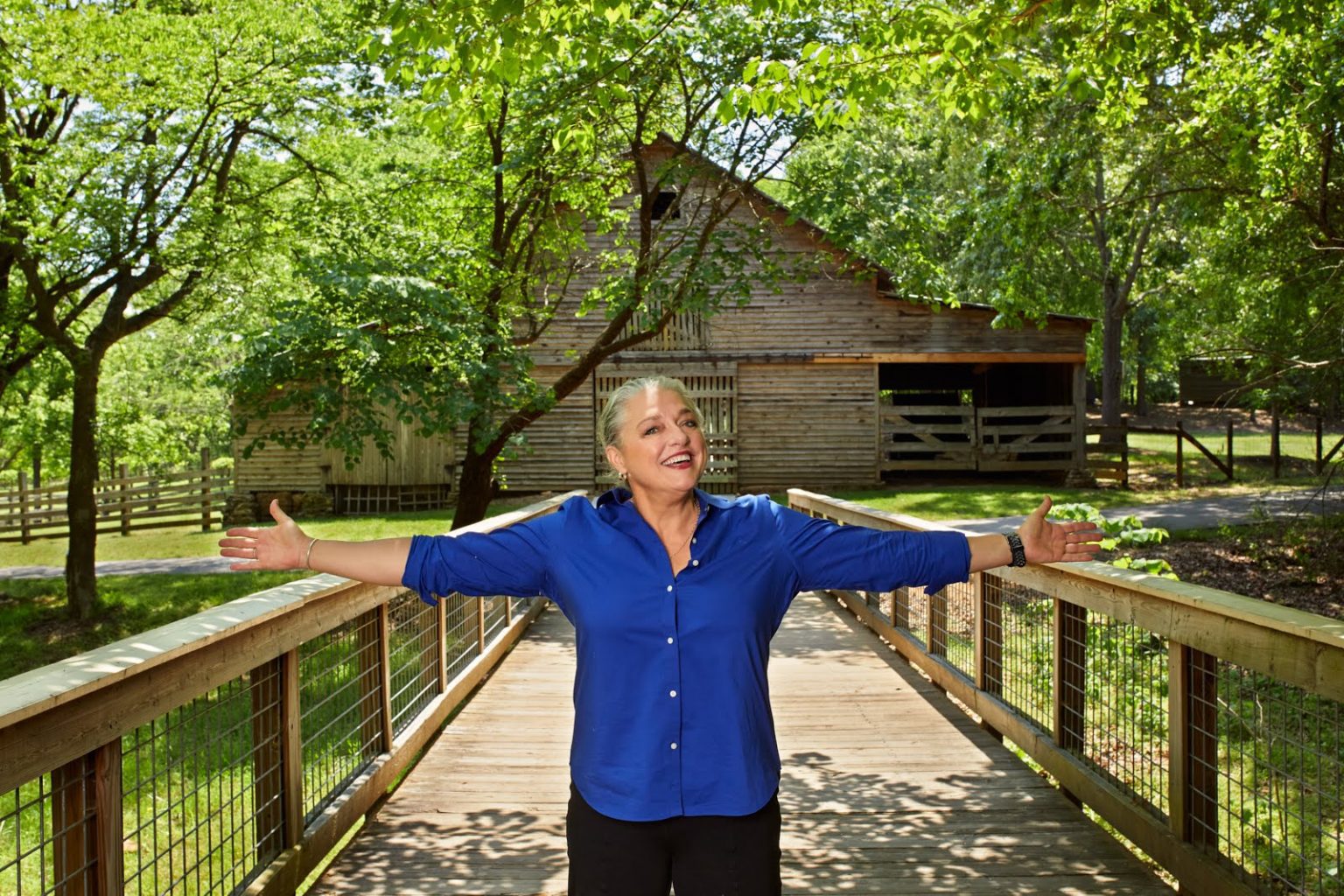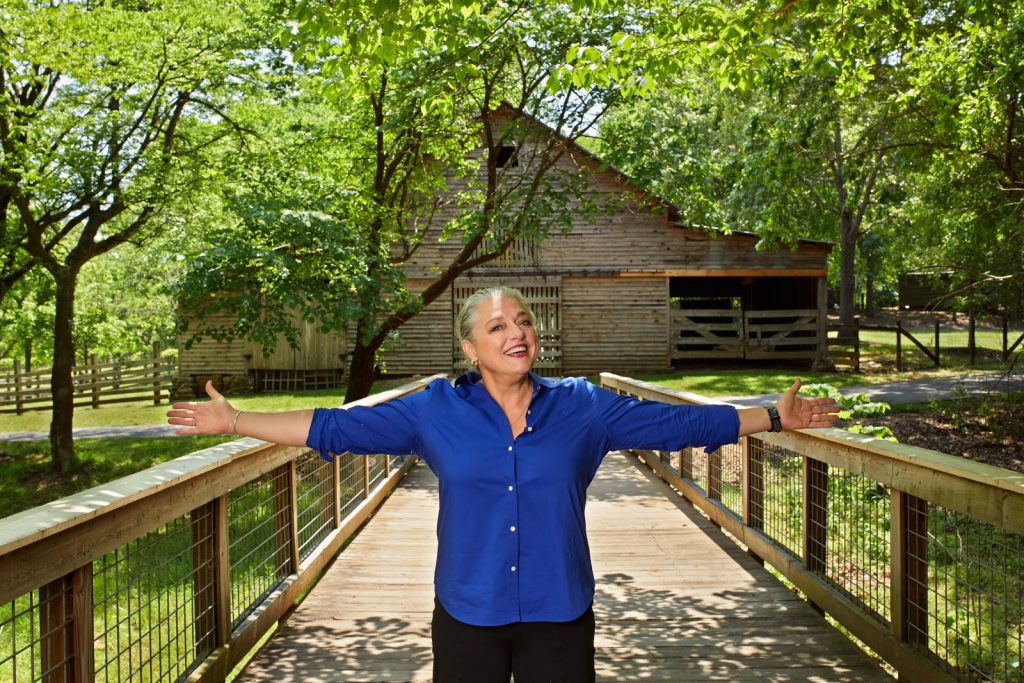 Cookbooks with Virginia
Join me on Sunday 15 November at 1:00 pm EST for a special edition of Cookbooks with Virginia, my weekly Facebook Live show all about cookbooks. Cynthia and I will be talking tips and techniques on how to scale down — and the secret to perfect Thanksgiving Gravy. I know you are going to love it!
Thanks so much for reading! I hope you enjoy Cynthia's recipe for Boneless Turkey Breast. I look forward to seeing you tomorrow! Need a reminder to buy this book!? Check it out right here! Thanksgiving for Two (or Four): Downsized Recipes for Today's Smaller Thanksgiving Dinner
Bon Appétit, Y'all
Virginia Willis
PS need more info on Thanksgiving? Check this out.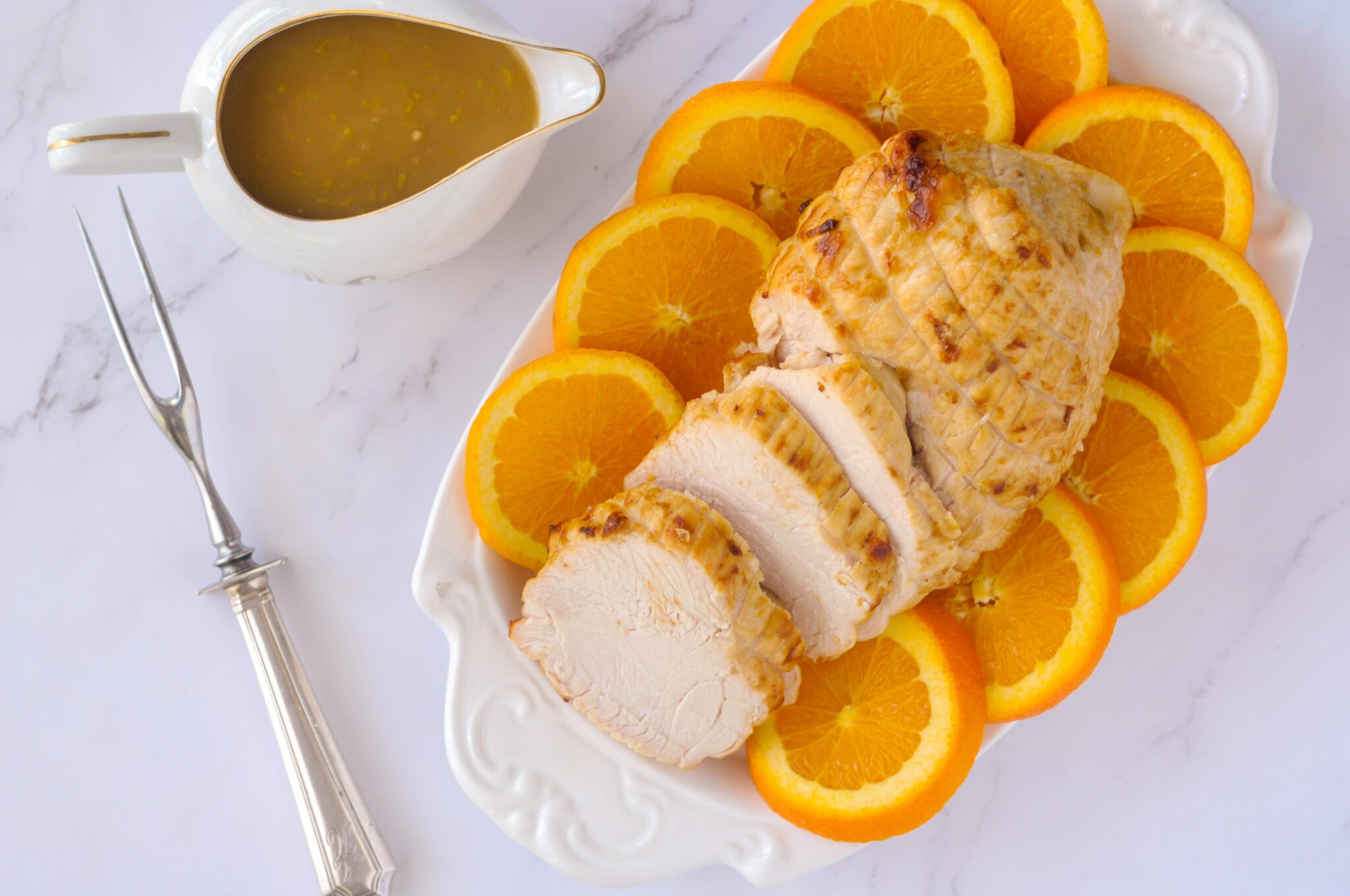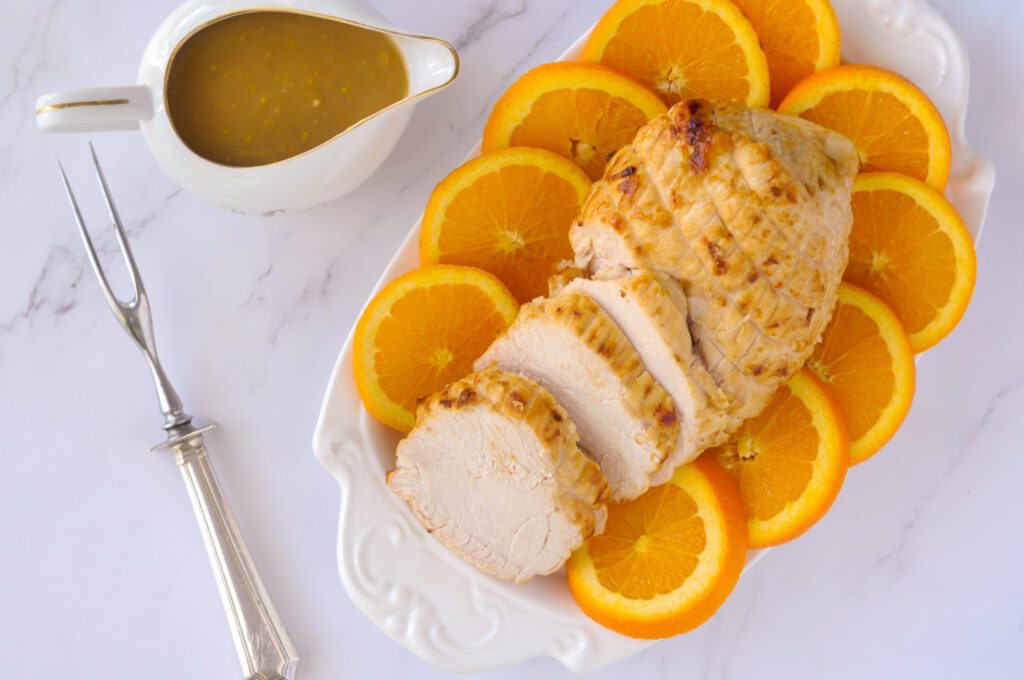 Boneless Turkey Breast with Bourbon-Orange Glaze
Preparation Time: 10 minutes Start to Finish Time: 1 hour, 45 minutes Serves: 2 with leftovers, or 4 for main course
Ingredients
1

approx. 2 pound boneless turkey breast

1

tablespoon

butter

Salt

Freshly ground black pepper

For the sauce:

1

tablespoon

butter

1

garlic clove

minced

1

tablespoon

all-purpose flour

1

medium orange

zested and juiced

2

tablespoons

brown sugar

¼

cup

bourbon

½

cup

turkey or chicken stock or broth
Instructions
Dry turkey breast and move to rack. Coat breast evenly all over with butter. Season roast all over with salt and pepper. Boneless breasts come dressed in a string bag. Leave it in place until after cooking.

Roast breast 90 minutes. Test internal temperature and keep roasting until the interior temperature reaches 165°F on an instant read thermometer. Allow breast to rest 10 minutes before carving. Gently snip the string bag open to carefully remove it, leaving as much skin in place as possible. Slice as desired.

While the breast is roasting, melt butter in a small saucepan over medium heat. Sauté garlic in the hot butter 30 seconds. Whisk in flour and cook until starting to turn light brown and all the white flour is incorporated. Zest and juice a medium orange and pour the juice slowly into the flour, stirring constantly. Whisk in brown sugar, bourbon, and stock, and stir until thickened. Stir zest into remaining gravy and keep warm. If gravy is too thick, adjust with additional stock.

If drippings have collected, add to any gravy made for serving.
If you are interested in hosting me for a speaking engagement, event, cooking class, or a book signing, let me know! Send an email to jona@virginiawillis.com and we'll be back in touch as soon as possible.
Please be nice. Unauthorized use and/or duplication is prohibited. All photos and content are copyright protected. If you wish to republish this recipe, please link back to this recipe on virginiawillis.com. Thanks so much!
Let's connect on Facebook, Twitter, Instagram, and Pinterest!

Please note that this post may contain affiliate links.