Please note that this post may contain affiliate links.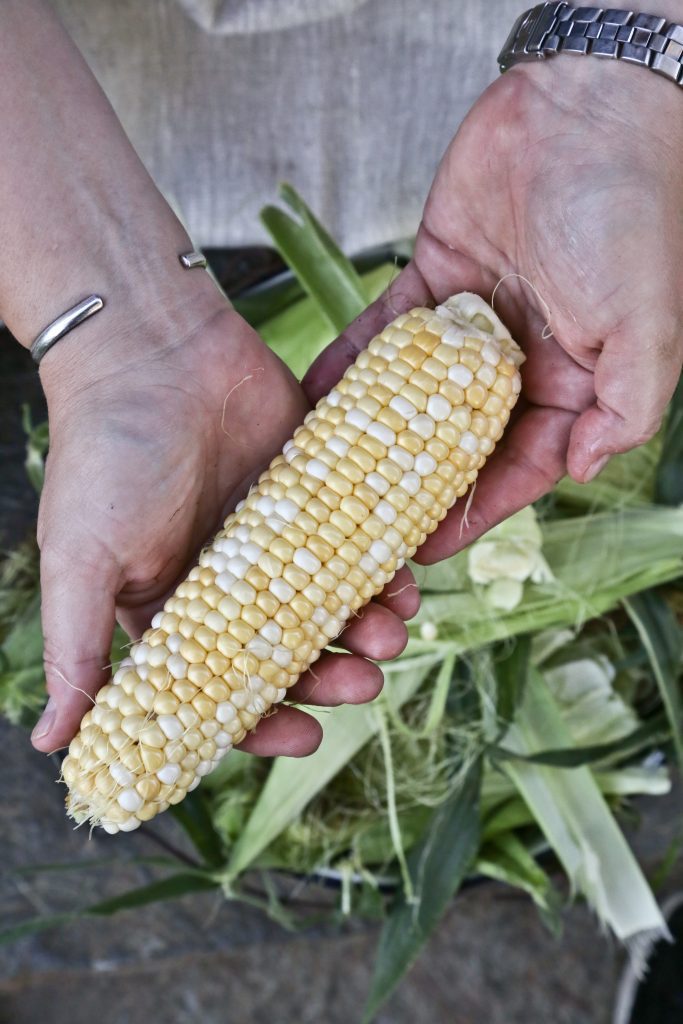 As a kid, my Southern summers were spent fishing at our family pond and swimming in the ocean, pool, or lake and catching fireflies with my sister after dark. And, more than anything, summer meant dining outside. On the weekends, a mixture of friends and family would get together with coolers and wooden picnic baskets, laden with food. This year picnics are certain to be different, so check out my tips on how to plan a safe and perfect outing.

Fried Chicken 
A day of swimming and playing was capped by a grand picnic spread. The most sought-after container was the pale green Tupperware bowl filled with homemade fried chicken. And we always had macaroni and potato "salad." (Only in the South would we marry pasta or potatoes and mayonnaise and call it a salad.) Southerners are pretty darn serious about their mayonnaise, often considered one of the primary food groups. My grandmother and mother were loyal to Duke's, while my Aunt Lee used Miracle Whip.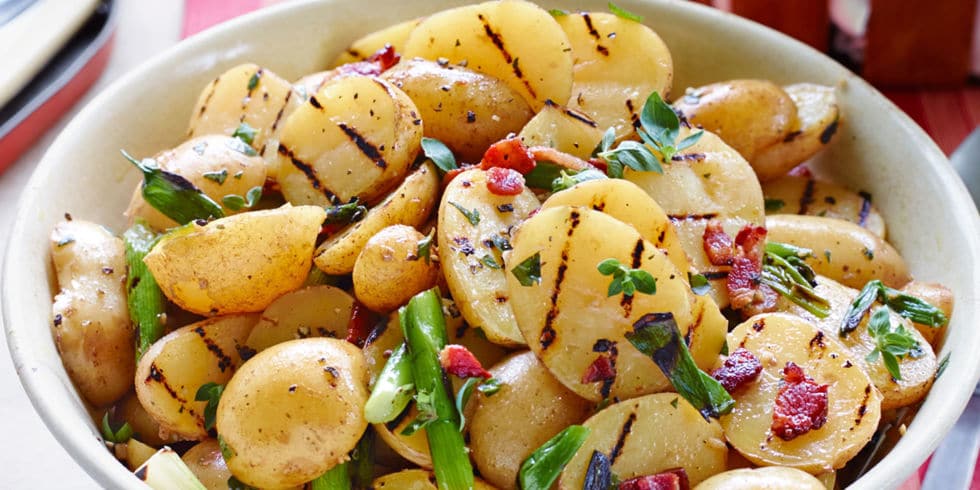 Salads
While we kids played in the water, my grandfather was usually seated in the shade sipping cold drinks with the other men at these picnics. He grew an amazing vegetable garden every summer. Red Georgia clay and hot summer sun are a potent combination for growing intensely flavored produce. One of the coolers always contained a simple salad of tomato and sliced cucumbers straight from his garden. There were always containers of coleslaw and potato salad, too.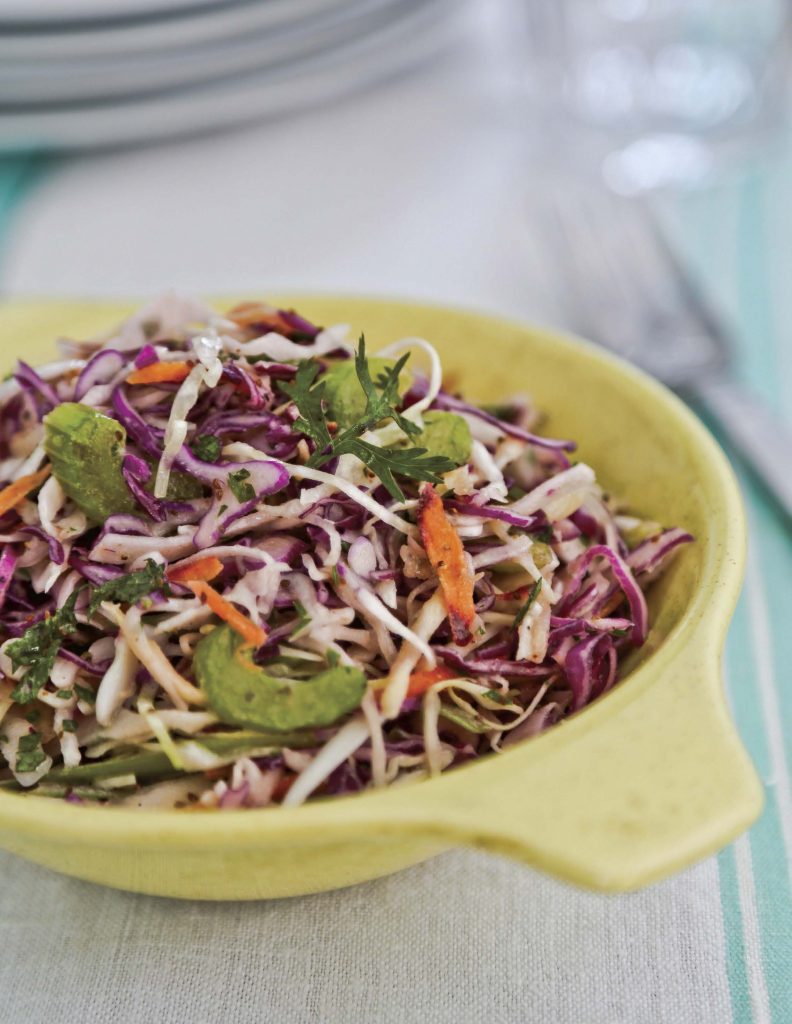 Making Memories 
I loved those summer days. Picnics defined our summer. When executed properly, a picnic can create memories that shape our lives like these outings did for me as a child — and, if nothing else, it's a great way to spend a weekend afternoon. We all know not all picnics are created equal, and a meal outside does not make for a great time if the food isn't right, the bugs are biting, and you leave the wine tool in the car after hiking up a hill. A little bit of forethought will make a huge difference.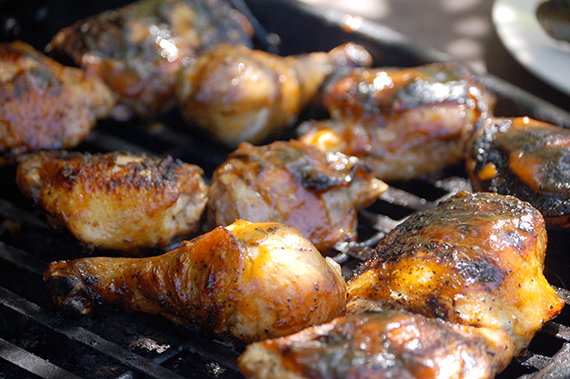 #StayatHome
And, we know this year is radically different. Can't go to the mountains or the beach house? Had to cancel your vacation? The neighborhood street party was postponed? Well, since we're all still social distancing the event may have fewer in attendance, but it can still be a wonderful time! You can enjoy a picnic with your immediate family. Solo? Invite over a neighbor or two (and up to 10 people total) and make sure you wear masks and stay at least 6-feet apart. 
The safest people to picnic with are your immediate family or whomever you are already quarantining. If you invite other friends or family members, each group should bring its own setup. Makes sure that you set up your individual areas to be six feet apart, like a picnicking people's parking lot. Have fun with it if you are socializing with a small group. Have you seen the cordoned off beaches in France or the painted circles on the lawn in California? Obviously, it's going to be harder if you are mixing families and friends and there are kids involved, but it doesn't mean it can't be done. 
Until recently, my time with friends used to consist of lunches, dinners, or drinks at a restaurant. I'm also big on dinner parties in my home. Now, we meet and go for walks in our neighborhoods and less crowded parks. My friend Evan and his family met at a large historical cemetery last weekend for a walk! We joked everyone was six-feet apart. 😉  Seriously, think outside the box. 
Don't head for the park where everyone is going to be. Consider less well-known places to take your picnic. Go during off times. You can also throw a party on your lawn, patio, or driveway. Stay off private property and don't do anything crazy like illegally light up a grill in a parking lot.
Any questions about groups? Check with the CDC. One more thing, if you're visiting a park, keep in mind that the park services might be closed. Don't count on open bathrooms or water fountains.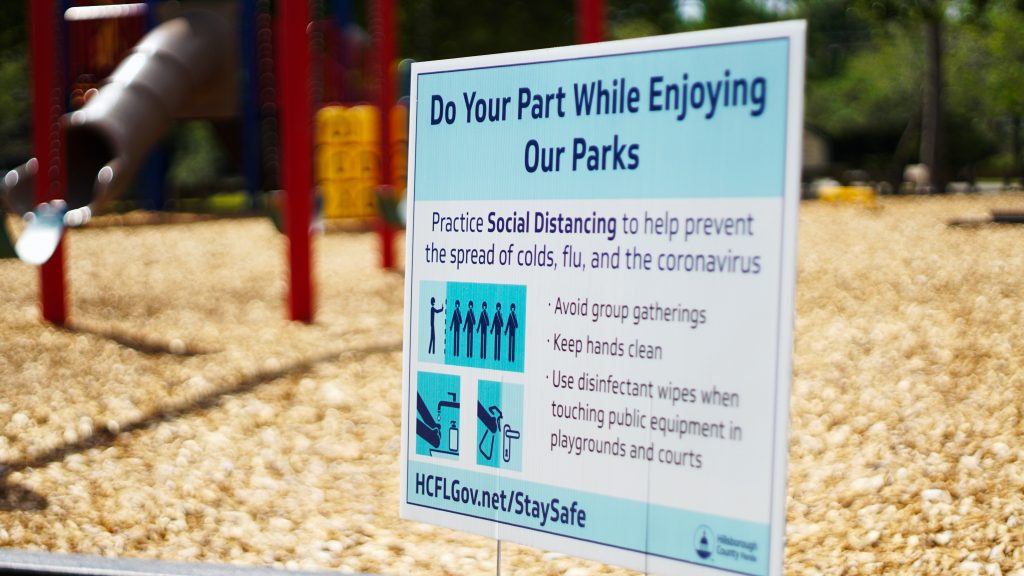 Five Tips on How to Plan and Pack the Perfect Picnic
I know it feels weird. I get it. It feels weird to me, too when I see a dear friend at 6-feet and not to rush in to hug them, someone I would literally trust with my life. But, that's just it, isn't it? Now that we're clear that this year is going to be a little different, here are my tips on how to plan and pack the perfect picnic. If you are co-picnicking with others, with the Covid-19 crisis — sharing is not caring. Once again, everyone needs to bring their own setup.
1. Keep it simple 
Coolers are undoubtedly the best for keeping food cold, but keep an eye out for the insulated fabric versions which are lighter and easier to haul than a cooler — unless the cooler is on wheels. My summer tote is an insulated tote bag with long shoulder straps. The bags are not the best for keeping food cold for a long period of time, but for a short jaunt, they are far easier on the back! 

Also, keep your eyes out for eco-friendly plates that are light and not breakable, and always make sure to pack that small cutting board, knife, and wine key or bottle opener.

2. Keep it cold
Food safety is a real concern. Foods that should be refrigerated should not be left at room temperature for more than two hours. I like to pack my cooler bag with frozen water bottles as they can be used twice: First as ice packs, then as thirst quenchers. The bottles help keep food chilled but will thaw as the day goes on — leaving you with another round of cold drinks. 

3. Keep it clean – How to make a CV kit: 
I've now got a little CV kit in my car with antibacterial hand sanitizer, Clorox wipes, gloves, Lysol, and disposable masks. Some folks might think it's too much, but I would rather be prepared. If I am going to a public place for a picnic, I would clean the table and area before we settled in, so I just consider this corona virus kit able to help me safely up the ante. 

Regular paper goods and toiletries are also important. Pack a roll of paper towels for clean-up and make sure to take plenty of napkins for sticky fingers. And, all that paper has to go somewhere, so make sure to take a couple of trash bags. Don't forget the rule to take only photographs and leave only footprints. 

4. Keep it smart
You want to be comfortable. Don't forget floor pillows or beach chairs in which to lounge — yes, even in your front yard. No one can be comfortable with mosquitoes or horseflies buzzing about. Citronella candles and insect repellent are also worthy additions to the picnic tote. I particularly love the citronella incense sticks that you can place in the ground surrounding your picnic area.

5. Keep it delicious
Serve casual foods like pimento cheese and celery that need only a few or no utensils. I also love a good deviled egg, and my family's favorite dishes — fried chicken, macaroni salad, and garden-grown tomatoes — are all great options. If you'd like a hand-held option, give my egg salad sandwich a try, and be sure to pack bags of peanuts  — they're less crushable than potato chips, and they're healthier, too.
Recipe Round-Up
Here's a recipe round-up of some of my favorite picnic foods, a mix of old-school Southern, healthy, and chef-inspired. 
Have a safe and healthy Memorial Day weekend. Thanks for reading. Stay safe and take care. 
Bon Appetit, Y'all!
Virginia Willis
Please note that this post may contain affiliate links.
(That means I make a commission if you use my affiliate link to buy the product.) 
If you are interested in hosting me for a speaking engagement, event, cooking class, or a book signing, let me know! Send an email to jona@virginiawillis.com and we'll be back in touch as soon as possible.
Please be nice. Unauthorized use and/or duplication is prohibited. All photos and content are copyright protected. If you wish to republish this recipe, please link back to this recipe on virginiawillis.com. Thanks so much!
Let's connect on Facebook , Twitter, Instagram, and Pinterest!

Please note that this post may contain affiliate links.