Please note that this post may contain affiliate links.
Winter Greens
Eating black eyed peas and greens on New Year's Day is a special Southern tradition, and folklore says it brings luck and money in the upcoming year. However, eating greens actually isn't a rarity for me. We eat greens 3 or more nights a week. I buy bunches at the farmer's market, but I will admit to taking a shortcut with the pre-washed and pre-chopped bags of greens, too. They are just so easy and so good! It's simple to simmer a couple of handfuls with an onion and a little vegetable or canola oil, just until they are tender. Meme used to cook them for hours and hours with salt pork or fatback. The salty, delicious greens would be so soft and tender they would practically slide down my throat. I like them prepared the old-fashioned way, but I also like them a bit more toothsome.
Plant-Based Recipes
In the spirit of clean-eating and starting out the new year with a new you, I  am sharing a recipe for a Black Eyed Pea Paella from my friend and colleague Kim O'Donnel. Kim is such an inspiring person, writer, and friend. Her most recent book is The Meat Lover's Meatless Celebration: Year-Round Vegetarian Feasts (You Can Really Sink Your Teeth Into). Her recipes are flat out delicious and, they just happen to be meatless. They are built on sound technique and good flavor. This book is a beautiful follow-up to her first book The Meat Lover's Meatless Cookbook: Vegetarian Recipes Carnivores Will Devour.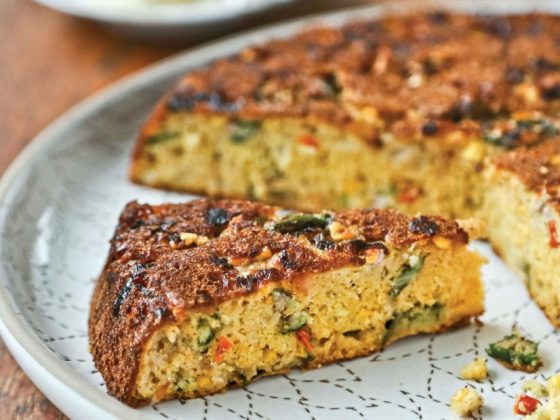 Meatless Mondays
Kim is involved in the global movement Meatless Mondays. Meatless Monday is a non-profit initiative in association with the Johns Hopkins' Bloomberg School of Public Health. The Meatless Monday premise is that going meatless once a week may reduce your risk of chronic preventable conditions like cancer, cardiovascular disease, diabetes, and obesity. It can also help reduce your carbon footprint and save precious resources like freshwater and fossil fuel. One pound of commodity ground beef – meaning not grass-fed or all-natural – takes 2000 gallons of water to produce. That's astonishing. Thoughtful and mindful eating is a good way to make a small change in our health and our lives. The tiny step of going meat-free one day a week can make an impact on your own health, and the health of the global community.

Kaizen
Often at this time of year, people make resolutions. I find those grand proclamations can be perfect setups for massive failure. Instead, I prefer the Japanese concept of kaizen. Kaizen is a Japanese philosophy of continuous improvement of working practices and personal efficiency. Lordy Mercy, I know I am flawed and I have plenty to work on. If I think of all the things I should work on in my life, it's far too overwhelming. But, if I think about improving my life just a little bit at a time, it's pretty manageable. Kaizen.
Here are a few tips for cooking black-eyed peas and greens from a recent interview with the Charlotte Observer. I also have an article in this month's Fine Cooking on Hoppin John. Lastly, check out my Vegetable Cornbread recipe on Food Network. Meaty or meatless, you've got the recipes for a lucky start to the New Year. Many wishes for a safe, prosperous, and healthy year!
Bon Appétit, Y'all!
Virginia Willis
Virginia's Lucky Greens
Ingredients
2

pounds

assorted greens, such as collard, kale, mustard, or turnip

2

tablespoons

canola oil

2

sweet onions

chopped

2

cups

water

Coarse salt and freshly ground black pepper

Hot sauce

for serving
Instructions
Heat the oil in a large pot over medium high heat. Add the onions and cook until golden brown, 3 to 5 minutes. Add the water and bring to a boil, gradually stir in the greens, allowing each batch to wilt before adding more; season with salt and pepper. Reduce the heat to medium-low and cover. Cook, until greens are just tender, stirring occasionally, about 25 minutes. Taste and adjust for seasoning with salt and pepper.
Notes
Kale, collards, turnip greens, and mustard greens are dark leafy winter greens that are nutritional powerhouses and familiar friends on the Southern table. Look for brightly colored greens free of brown spots, yellowing edges, or limp leaves. The best way to clean greens is to first remove the tough stalks and stems. Fill a clean sink with cold water. Place the greens in water and swish around, allowing the grit to fall to the bottom the sink. Lift greens out of the sink and transfer to a large bowl and rinse the sink. Repeat the process at least three times or more as needed until no grit remains.
If you are interested in hosting me for a speaking engagement, event, cooking class, or a book signing, let me know! Send an email to jona@virginiawillis.com and we'll be back in touch as soon as possible.
Please be nice. Unauthorized use and/or duplication of this material without permission is prohibited. All photos and content are copyright protected. Please do not use photos without prior written permission. If you wish to republish this recipe, please rewrite the recipe in your own words and link back to this recipe on virginiawillis.com. Thanks so much.
Let's connect on Facebook , Twitter, Instagram, and Pinterest!

Please note that this post may contain affiliate links.