Please note that this post may contain affiliate links.

One-Pan Wonder
I love a sheet pan supper. One pan and you are good to go — it makes both cooking and cleaning so much easier. I wanted to quickly post this and share this recipe for Creole Buttermilk Chicken featured this morning on Good Day Atlanta. The way they had the segment posted online was with the entire show, so I just thought I'd quickly pop the video and chicken recipe into a post. This recipe is PERFECT for a busy week.
Monday Mood
And, the way this Monday is going, I know I need something easy tonight! Phew.
Thanks so much to those of you who have recently signed up for this blog and newsletter! I promise it is a real anomaly for me to send 2 posts in one week. It's all I can do to normally manage one. 😉 By the way, you can substitute boneless skinless chicken thighs for the breasts, if you like, but remember, everything needs to cook in about 20 minutes for the sheet pan concept to work.
Have a good one — stay safe and well.
Bon Appétit, Y'all!
Virginia Willis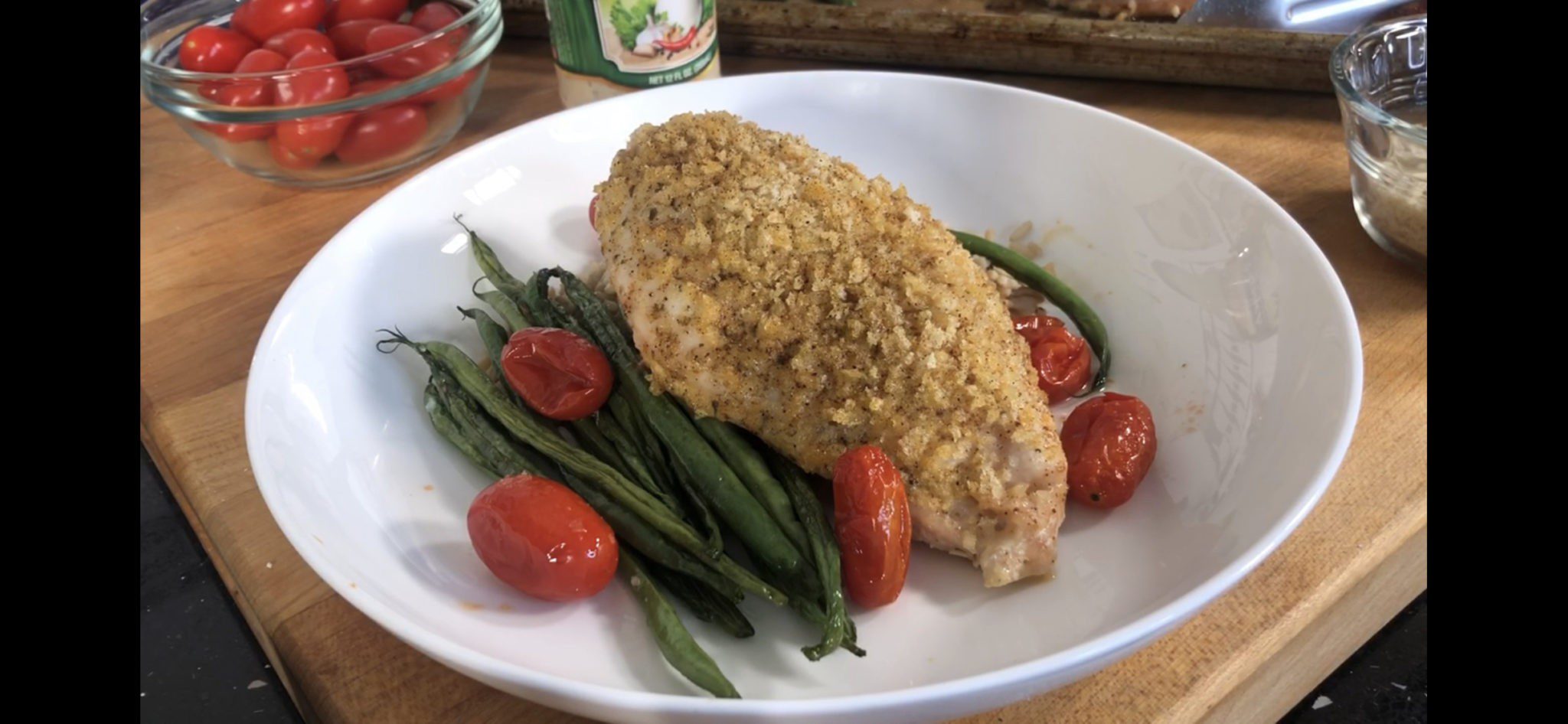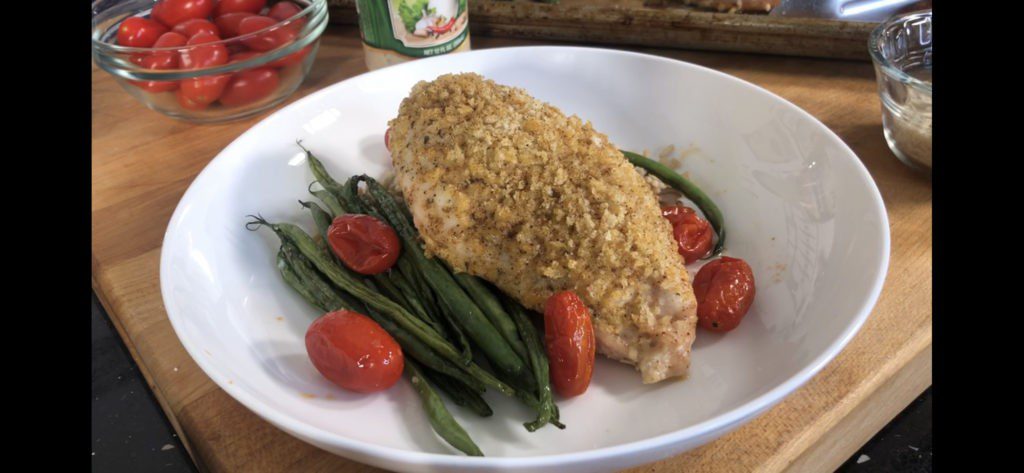 Creole Buttermilk Chicken with Green Beans and Tomatoes
Ingredients
4

boneless skinless chicken breasts

1

pound

thin green beans

1/2

pint

grape tomatoes

¼

cup

buttermilk

¼

cup

Creole Ranch Dressing

½

cup

panko breadcrumbs

1

teaspoon

Creole seasoning

or to taste

Nonstick cooking spray
Instructions
Heat the oven to 350°F. Line a rimmed baking sheet with a nonstick silicone baking mat, parchment paper, or aluminum foil.

Scatter the green beans and tomatoes on the prepared baking sheet in an even layer.

Place the chicken breasts on the baking sheet adjacent to the vegetables. Set aside.

Combine the buttermilk and Creole Ranch Dressing. Spoon the mixture over the top of the chicken breasts to coat.

Sprinkle over the panko breadcrumbs. Season the chicken and vegetables with Creole Seasoning.

Spray entire pan with nonstick cooking spray.

Transfer to the oven until bake and the vegetables are tender and the chicken is cooked, about 20 minutes. (An instant read thermometer will register 165°F when inserted into the breast.)

Remove from the oven and serve immediately.
If you are interested in hosting me for a speaking engagement, event, cooking class, or a book signing, let me know! Send an email to jona@virginiawillis.com and we'll be back in touch as soon as possible.
Please be nice. Unauthorized use and/or duplication is prohibited. All photos and content are copyright protected. If you wish to republish this recipe, please link back to this recipe on virginiawillis.com. Thanks so much!
Let's connect on Facebook, Twitter, Instagram, and Pinterest!

Please note that this post may contain affiliate links.