Please note that this post may contain affiliate links.
Bacon, Southern, and Chef-Inspired Potato Salad Recipes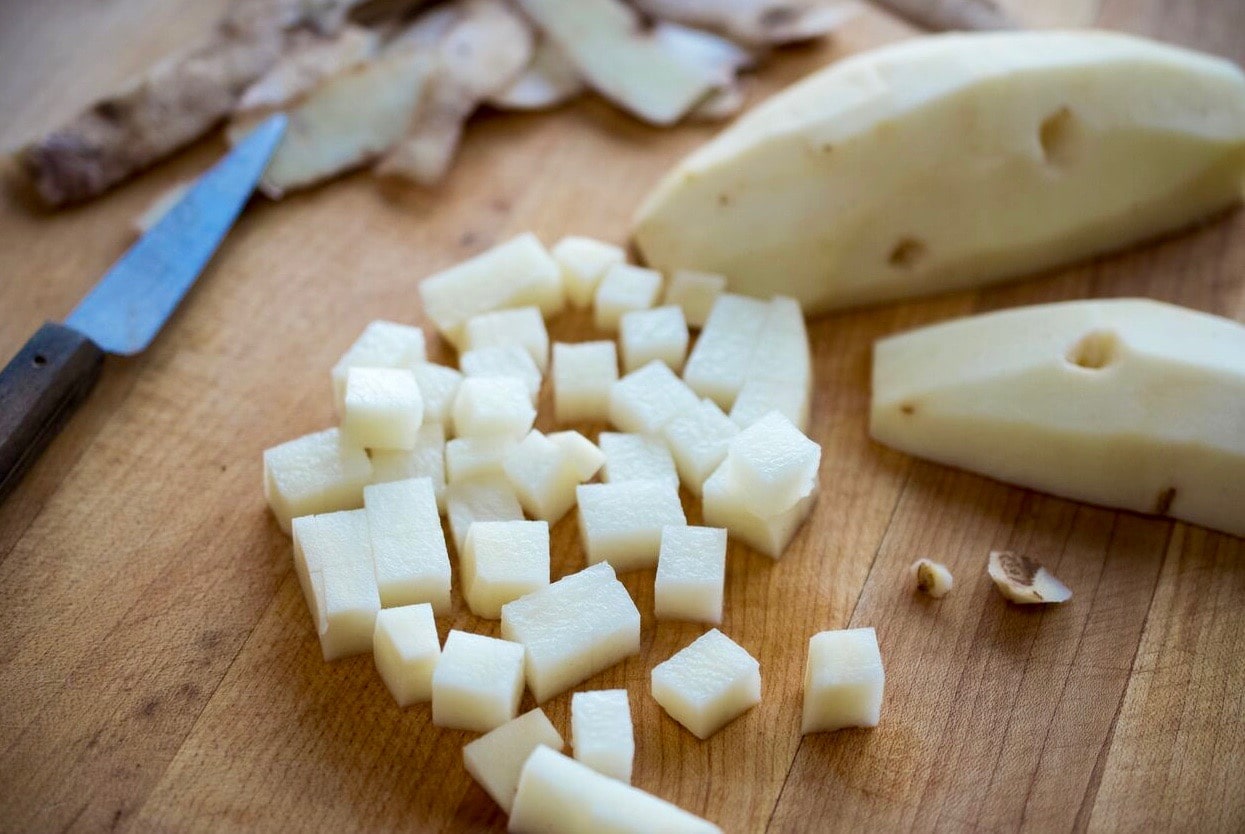 Ah, potato salad. The perfect combination of comforting carbs and decadent dressing. So many choices, so many styles! Different kinds of potatoes. Different drippy dressings. Different shapes. Wildly different flavors include the pungent pop of vinegar; creamy concoctions comprised of mayonnaise, hard-cooked egg, and sour cream; the salty, smoky kiss of bacon; and the crispy, crunchy bite of finely chopped onion and celery. All very different — and all very, very delicious.
Picnic Side Dishes
Let's face it. Potato salad is pretty much everyone's favorite side dish for cookouts. (Boozed-up watermelon or anything with the word shooter in it doesn't count.) There's just nothing like homemade potato salad. It's the comfort food summer equivalent of mashed potatoes. In fact, some seem to be just that — chilled mashed spuds that are whipped with mayonnaise instead of butter. (And, I don't say this is necessarily a bad thing.)
In this post, I'm sharing with you my three all-time favorite recipes for you to try this summer. One's a bit on the gourmet side with fancy fingerlings. The second is cheffed-up with a couple different cooking techniques and a warm bacon dressing. The third recipe is the one I grew up with — a big, delicious, old-fashioned bowl of down-home comfort.
Thanks for reading! Let me know what you think if you give any of these a try.
Bon Appétit Y'all!
Virginia Willis
PS need some other picnic side dishes? Check out my Deviled Eggs and Cornmeal Skillet Cake.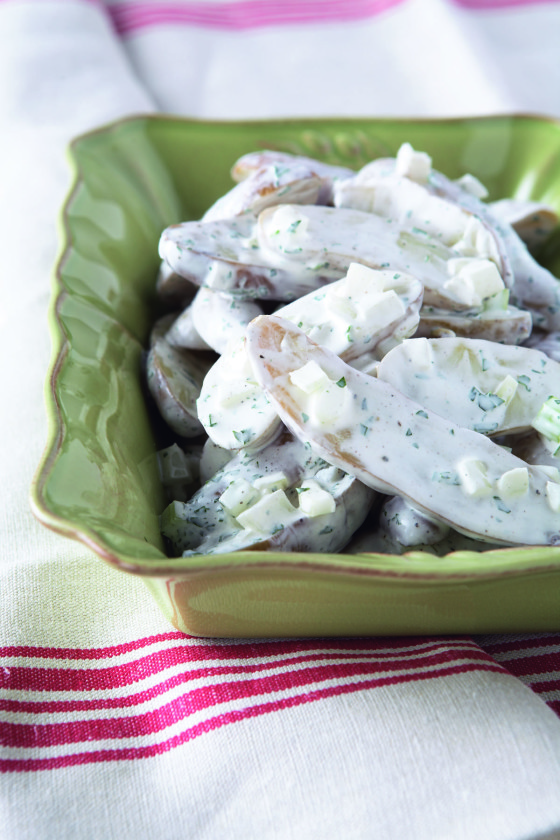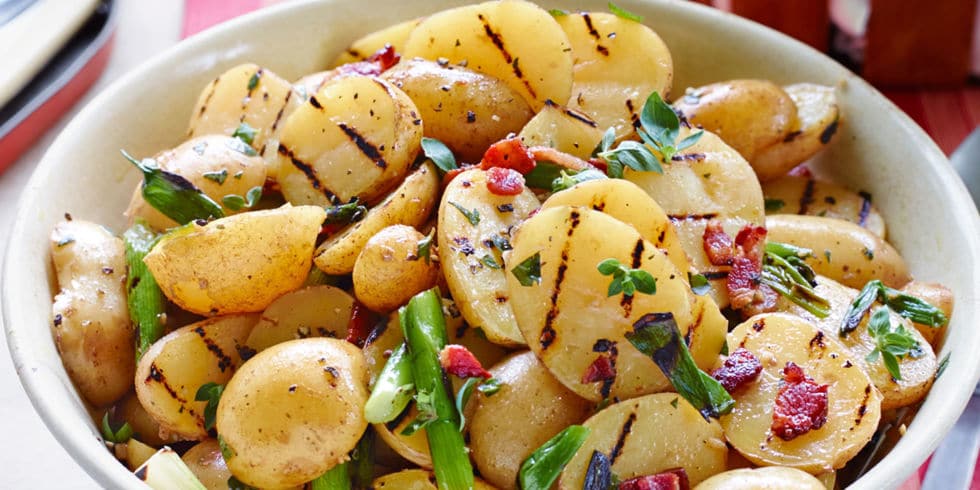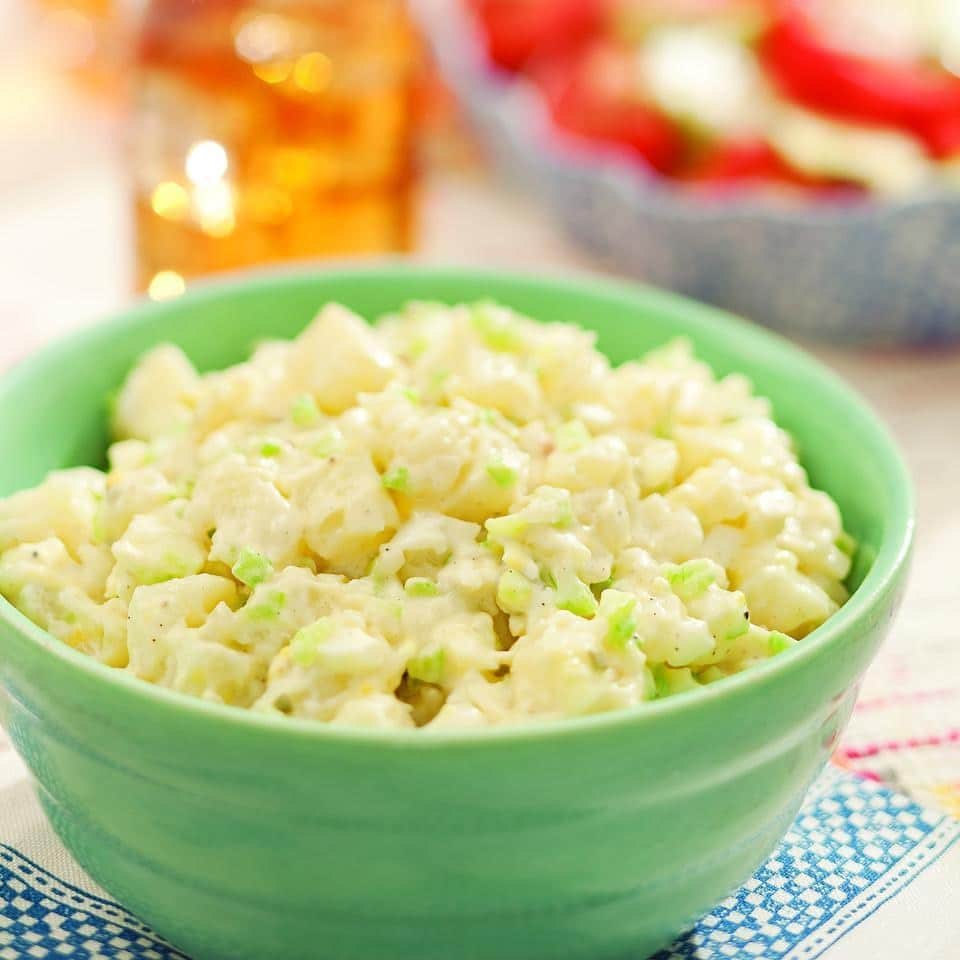 photos:
Fingerling Potato Salad by Ellen Silverman modified from Bon Appétit Y'all
Grilled Potato Salad with Bacon Vinaigrette by John Kernick
Mama's Potato Salad by Eating Well
***
Let's connect on Facebook , Twitter, Instagram, and Pinterest!

Please note that this post may contain affiliate links.