Please note that this post may contain affiliate links. (That means I make a commission if you use my affiliate link to buy the product.)
All about Peaches – How to Pick, Store, and Cook with a Bushel of Great Peach Recipes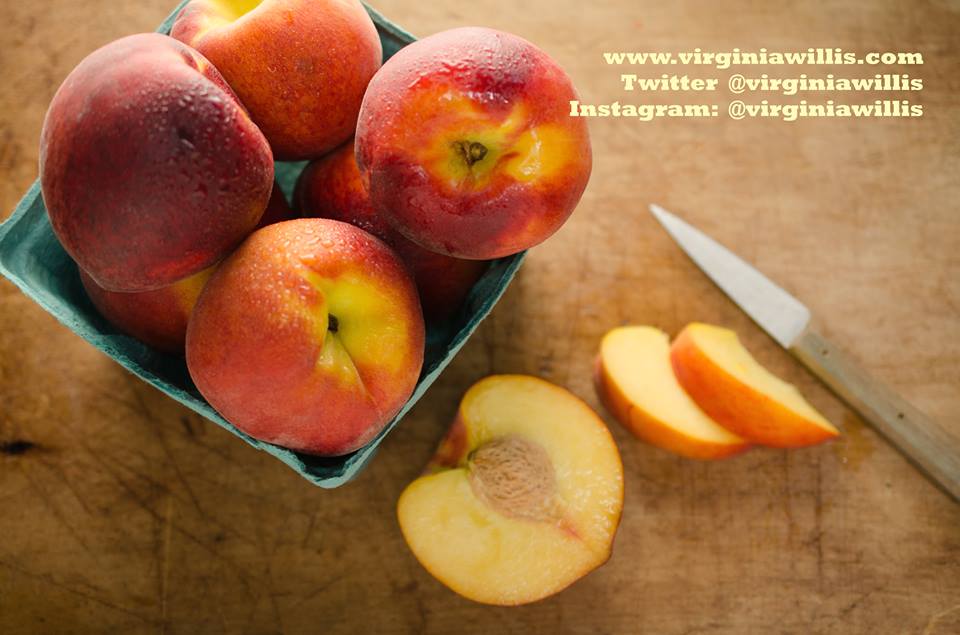 Peach Country
Central and South Georgia are well known for its peach crops in the summer and pecan harvests in the fall. I grew up in Macon County, adjacent to Peach County, home to The Big Peach, a 75′ tall peach mounted on a 100′ tall pole. Peaches are serious in Georgia.
Each summer the women of my family would make "put up peaches". We'd can peaches, freeze peaches, and make peach jelly. You have never been hot until you have been picking peaches in the middle of a Georgia summer. Rumor has it that hell is cooler. The air is thick and stifling. Gnats and mosquitoes buzz about incessantly. Peach fuzz covers your arms and wrists. The combination of sweat, bug spray, and itchy peach fuzz is an effective blend for guaranteed misery. But, the end result is that each amber spoonful is more precious than gold.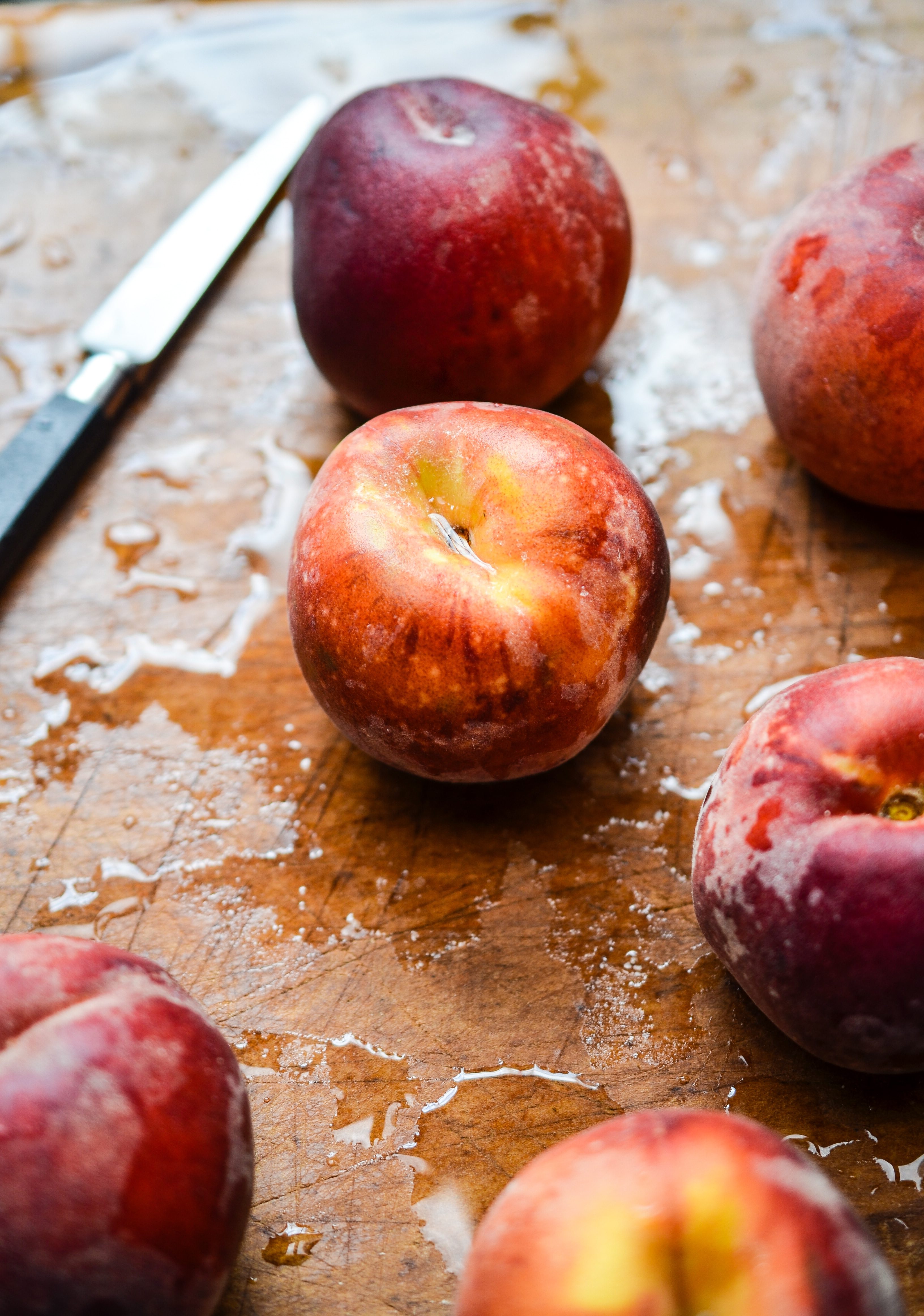 How to Pick and Store Peaches
Ripe peaches are soft to the touch. When cut, look for creamy gold to yellow flesh. The red or blush color on the skin is actually a characteristic of the variety, not ripeness. Avoid green or shriveled peaches. Use your nose! Choose peaches with a typical "peachy" scent, slightly sweet and flowery. Never squeeze peaches, as they will bruise. If your peach purchase needs ripening, set them in a single layer on the counter, not stacked, and allow them to ripen for a day or so at room temperature. Once ripe, transfer them to the refrigerator and use within a week.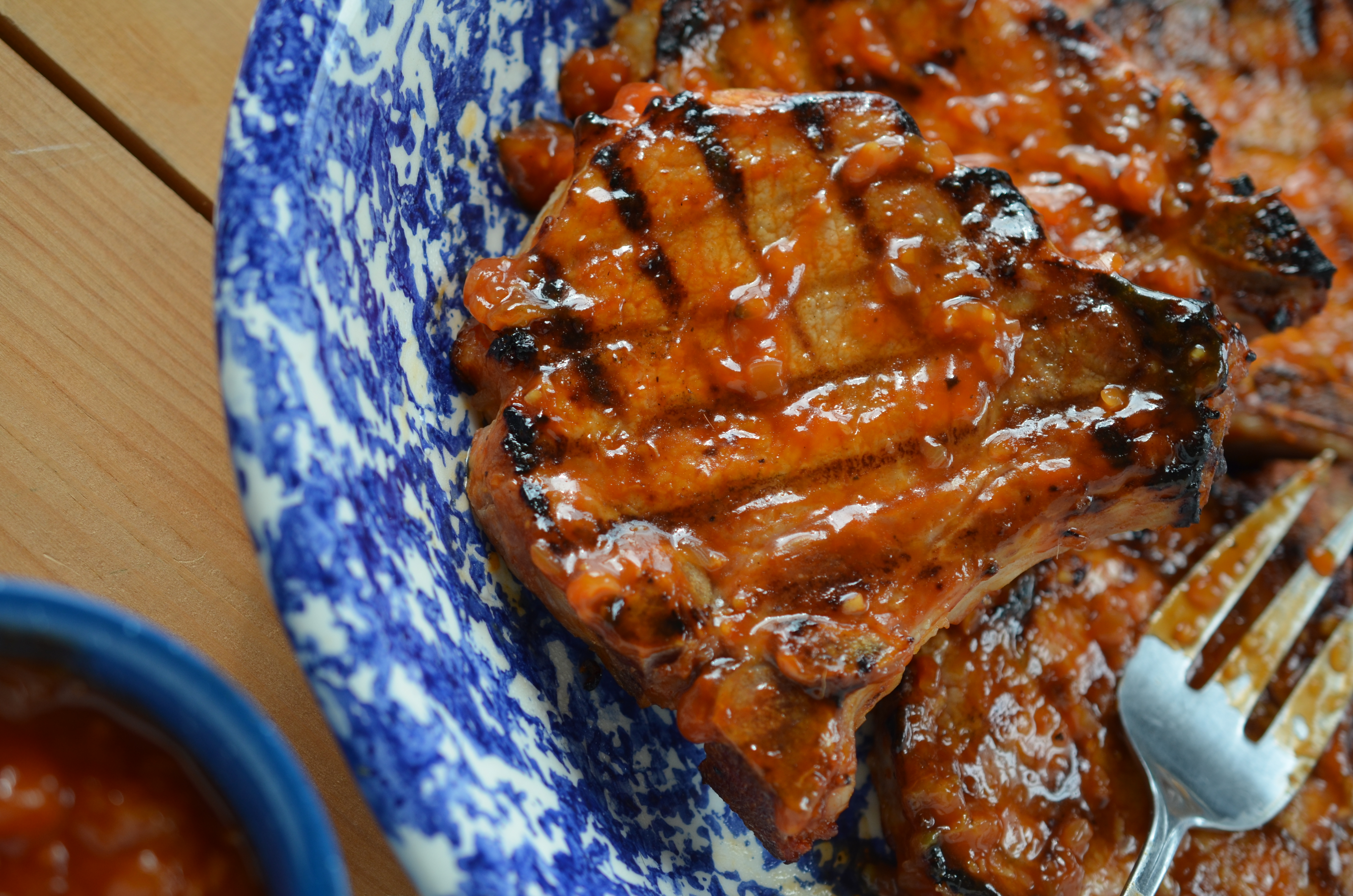 Georgia Grown
Georgia produces over 130 million pounds of peaches a year. Some states may grow more, but Georgia is undoubtedly known as "The Peach State", the result of the efforts of a farmer in Marshallville, Georgia, who bred the Elberta peach from the seed of a Chinese Cling peach in the late 1800s. The peach industry took off, Georgia was tagged with the flavorful nickname, and the rest is sweet history.
Just down the road from Marshallville is home to Al and Mary Pearson of Pearson Farm. The Pearson family has farmed peaches around Fort Valley, since the late 1800s and pecans, since the early 1900s. Al and Mary, recently joined by their son, 5th generation farmer, Lawton, have survived the tough business of farming by reinventing the family farm.
According to Al, "Peach season starts for us around May 15 with the variety Flavorich, a clingstone peach and we ship through August with Big Red, a large freestone." With clingstone peaches, as the name implies, the flesh clings to the stone while freestone peaches can be loosened from the pit with relative ease. Al continued, "In a good year one tree will produce between 100 and 150 pounds per tree. One acre of peach trees will produce 12,500-15,000 pounds." (In light of Al's statistics I don't feel quite so bad about the few bushels I had a pick as a child!)
Peach Nutrition
Peaches are packed with natural goodness. Several major nutrients, including vitamins A, C, and potassium are packed into each peach. Peaches are also a good source of the pigment beta-carotene, which gives them their deep yellow color. Beta carotene is a powerful antioxidant that may help slow the aging process and reduce the risk of some types of cancer.
They're also an excellent and filling source of fiber. And, a plus for calorie counters, a peach contains less than 60 calories. In addition to being low-calorie, like all fruits and vegetables, peaches are cholesterol-free and contain no fat or protein. Peaches also provide natural plant compounds called flavonoids, powerful antioxidants, which research suggests may help prevent cancer and heart disease.
Here's one that marries the taste of those sweet peaches with pork, a marriage made in heaven!
Bon Appetit, Y'all!
Virginia Willis
Need more peach recipes? Check out this bushel basket of peachy keen recipes!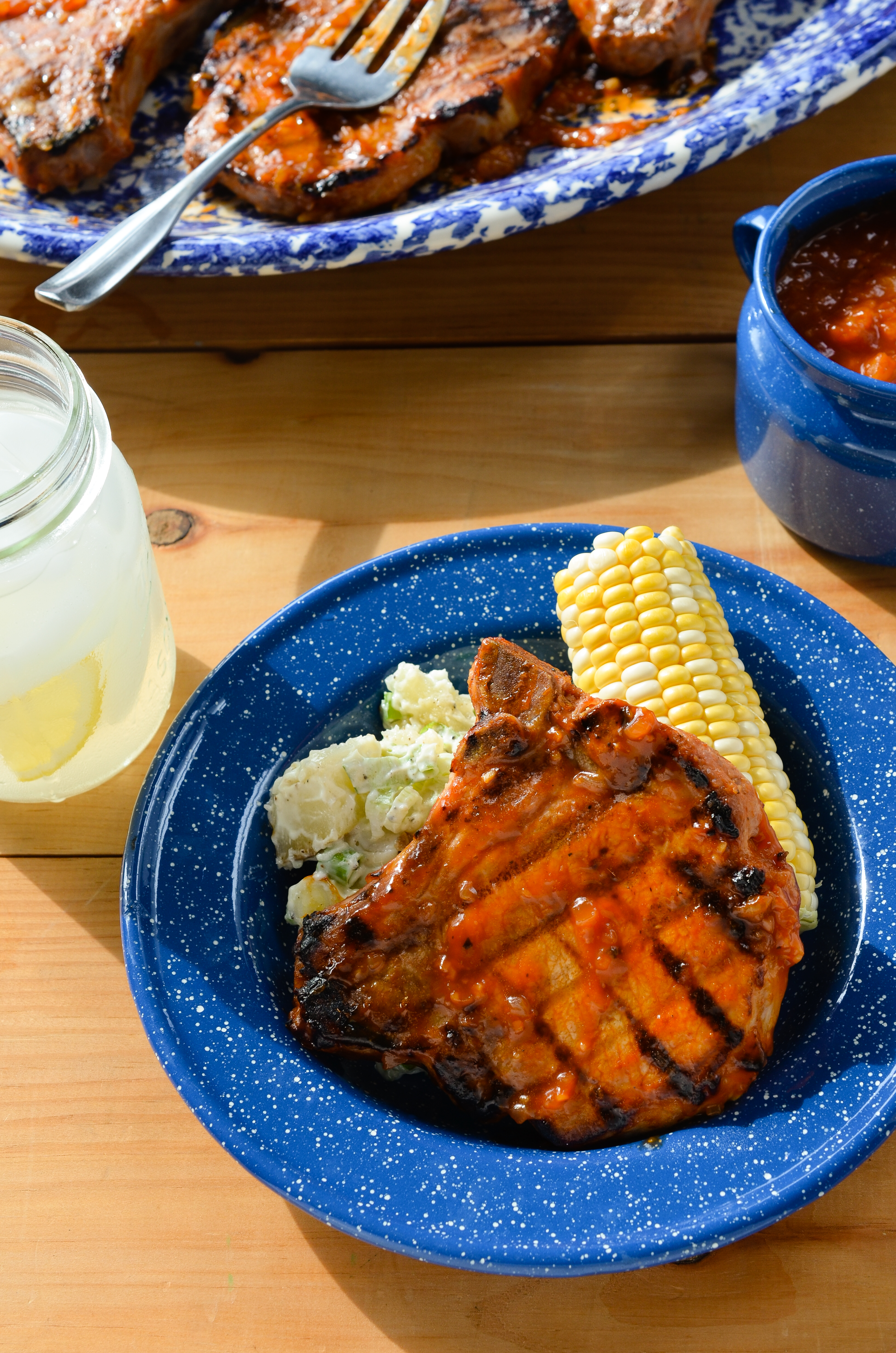 If you are interested in hosting me for a speaking engagement, event, cooking class, or a book signing, let me know! Send an email to jona@virginiawillis.com and we'll be back in touch as soon as possible.
Please be nice. Unauthorized use and/or duplication of this material without permission is prohibited. All photos and content are copyright protected. Please do not use photos without prior written permission. If you wish to republish this recipe, please rewrite the recipe in your own words and link back to this recipe on virginiawillis.com. Thanks so much.
Let's connect on Facebook , Twitter, Instagram, and Pinterest!

Copyright © 2019 Virginia Willis Culinary Enterprises, Inc.
Please note that this post may contain affiliate links. (That means I make a commission if you use my affiliate link to buy the product.)