Please note that this post may contain affiliate links.

I read earlier this week that 4 of the 5 counties in the US with the highest death rates per capita due to Covid-19 are in Georgia. Terrell, Early, Randolph, and Hancock – all rural counties with an African American majority. I grew up in South Georgia.
Normal
I attended all-white private schools that were founded during the court-ordered desegregation. While in junior high, my sister found a white KKK robe in the hall closet while playing at a schoolmate's house. (The father was a lawyer, in county politics, and from a "good family.") I know a family that was able to dissuade a young boy from clinging to his baby blanket because he was told a black person had touched it. (We all know that wasn't the word that was used.) I remember a story I heard as a child that a colleague and fellow doctor of a family friend, an ob-gyn would pinch the scrotums of infant black boys at birth to hopefully render them infertile. The N-word in this instance that is the atrocity is that this was "normal" for many white Southerners.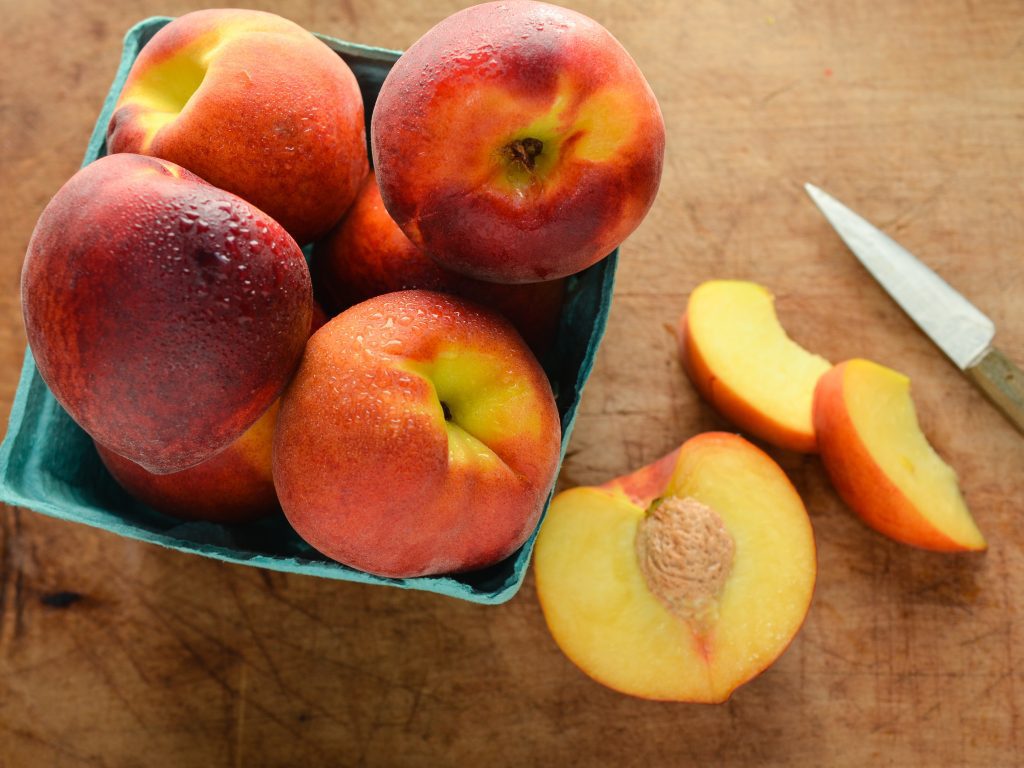 Black Belt
Home to peanuts, peaches, and pecans, growing up in the Deep South was for me, somewhat idyllic. Yet even as a young teen, I could not ignore the economic disparity between the classes and races. The county itself was predominantly black, with whites in the minority. Where I grew up is part of the Black Belt, a crescent-shaped band that extends through the Deep South, about 300 miles, making its way from southwest Tennessee to east-central Mississippi and then east through Alabama and Georgia. The term Black Belt is two-fold, referring to a rich swath of soil that arches through the South, as well as the population, a result of the descendants of the enslaved Africans who once toiled on the plantations. The poverty level has been, for as long as I can remember, even as a child, quite significant.
This imbalance of money and power is and has been for a long time a simmering pot seemingly ready to boil over. Once, I remember being in the car driving through town and my friend's mom reaching over to lock the door. The road wasn't dangerous; it was simply a predominantly black neighborhood. A young man walking on the sidewalk, hearing the click of the lock, became outraged and yelled at the car, "I don't want nothing in your damn car." It shook me. I remember feeling embarrassed and conflicted.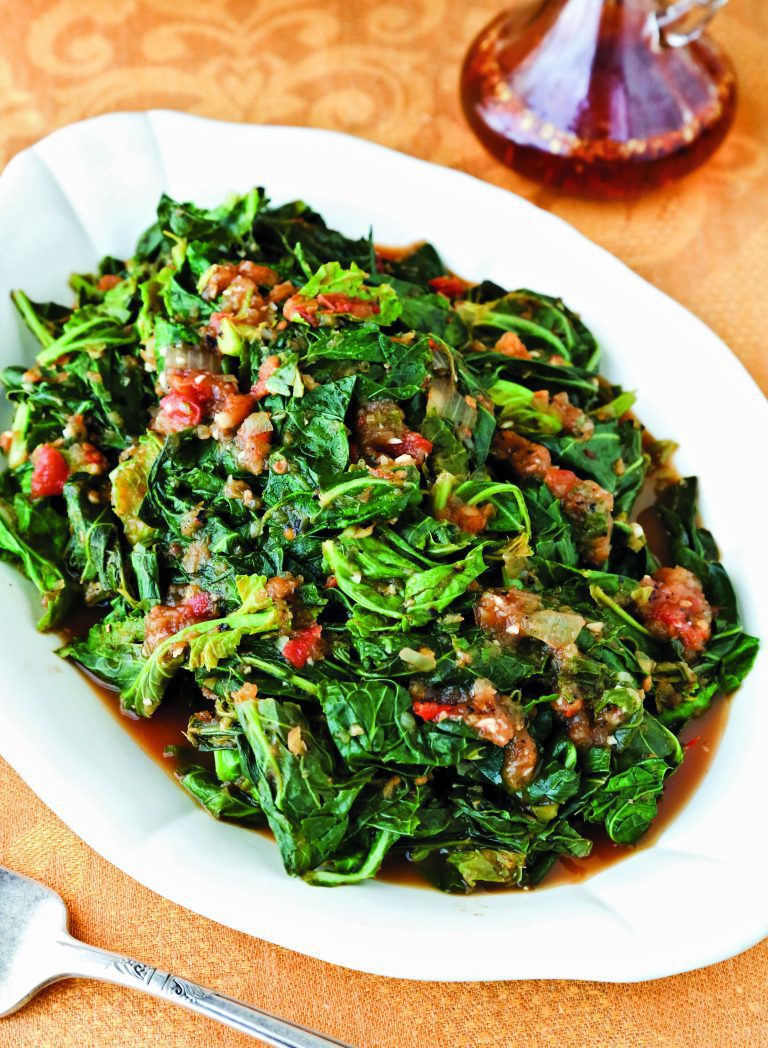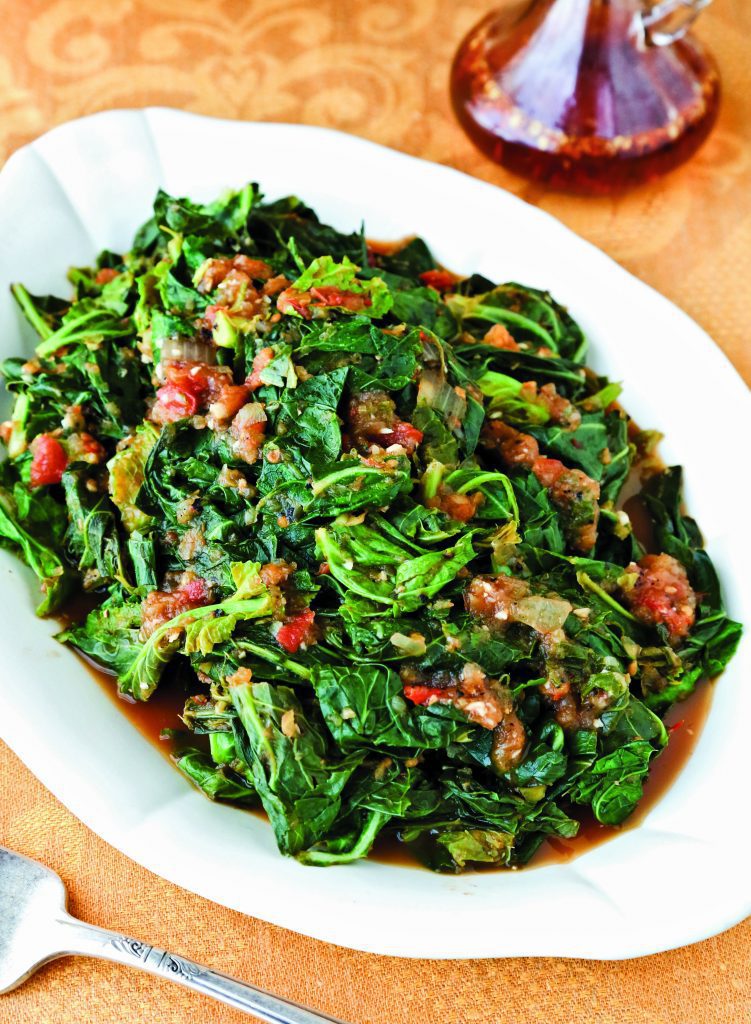 Southern Foodways
The South is a complicated place, especially when it comes to race and Southern food is a complicated cuisine. Southern foodways are integral to the American culinary tradition. Southern cooking is seen as seen one of the true American cuisines, a cookery that can simmer alongside the elevated and exalted cuisine of France, the cast iron skillet toe-to-toe against a French black steel sauté pan. Southern cooking is often compared to Italian food, humble, but fresh, flavorful, and delicious.
It has always drawn upon the conflux of cultures that once both conspired and collided to create the South we know today— Native American, European, and African. However, the questions of ownership of Southern cooking are one of the most provocative points in our ongoing struggles over race. The lines of ownership of Southern food aren't clearly marked on a map. There is a rich narrative that lies beneath, a tangled and compelling web of race, politics, and social history that are served up alongside our beloved biscuits and gravy.
Cumming, Georgia
One of my dearest friends in college was Kenneth King, a gay man that later died of AIDS. He used to joke in his baritone voice, "I'm not black; I'm Jamaican." It was humorous, but he knew his standing in society was "less than' as a gay, black American male. We marched together in Cumming, Georgia in 1987. That cold day over 20K protestors marched including Coretta Scott King, John Lewis, Hosea Williams, Jesse Jackson, and Andrew Young. It was the largest Civil Rights march in decades. Confederate flags waving, we had bricks and bottles thrown at us, ugly slurs hurled at us, and we were spat upon. Frankly, I was fearful of the National Guard because I knew many of the soldiers were likely not on the side of the protestors.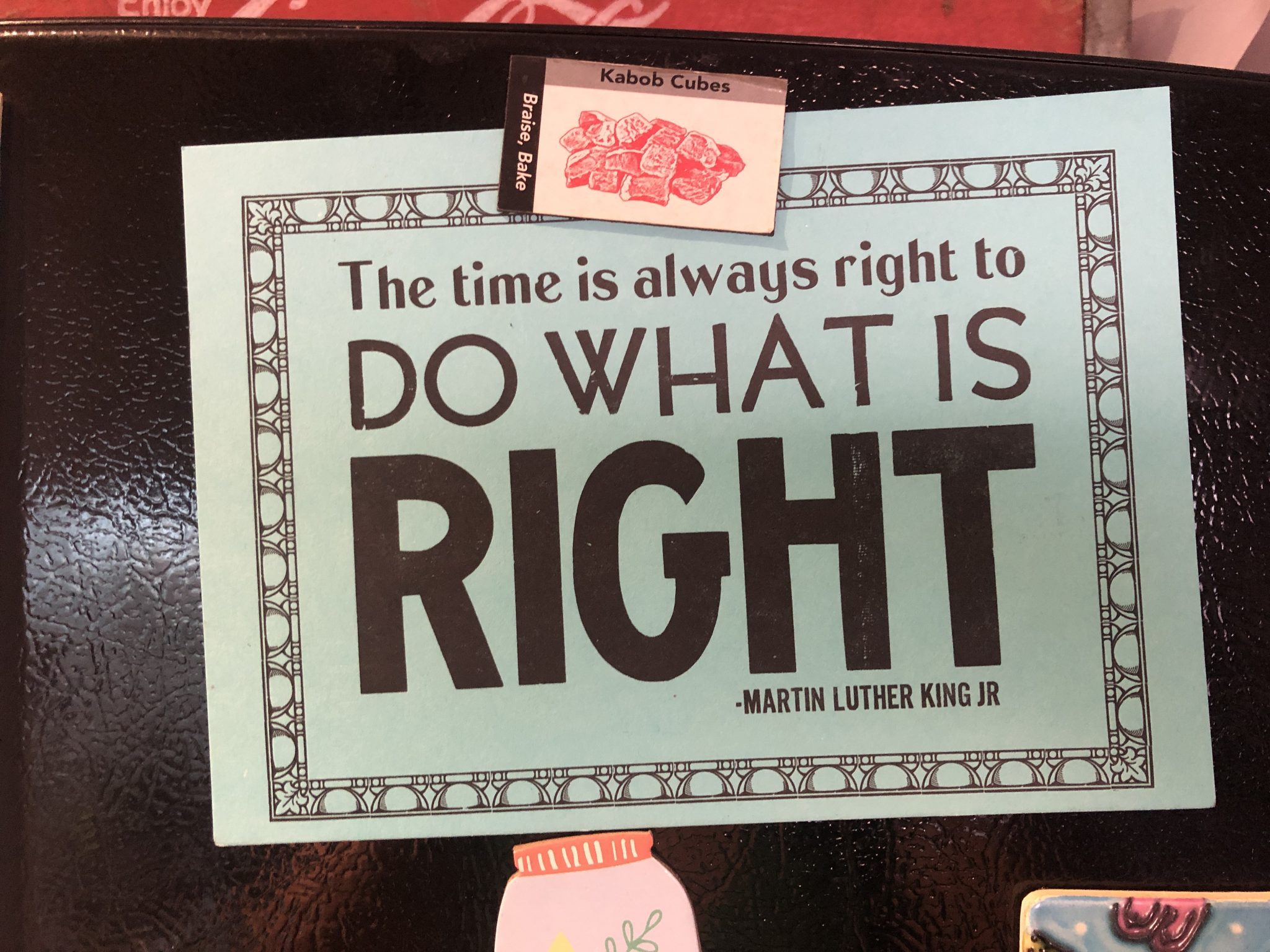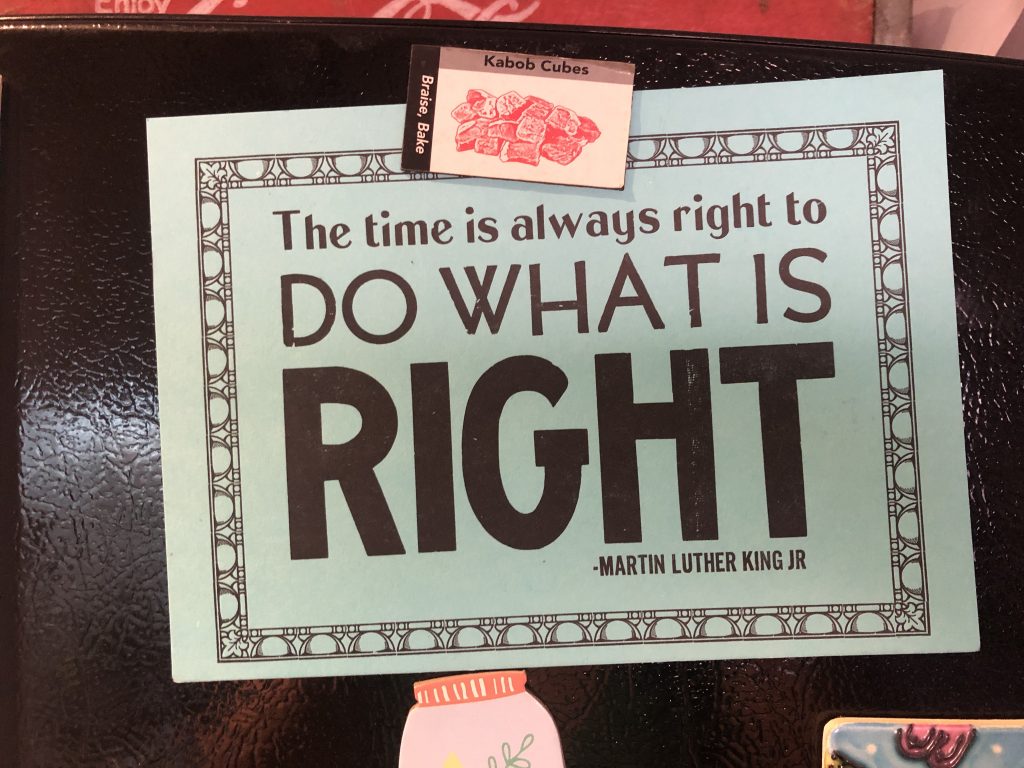 Black Mortality Rate
The postcard above has been a fixture on my fridge for years. It is always time to do the right thing. The Coronavirus pandemic has cast a harsh light, further revealing the inequity in our nation. The mortality rate for black Americans is more than double that of any other race in the country, according to figures gathered by APM Research Lab. Emotions are heightened. People are scared. There is a great political divide and more than anything, people are sick and tired of being sick and tired. Black lives matter.
Young people are once again marching in the streets. As I watch the protests on the news I remember how I felt those thirty-plus years ago – that change must happen, that the power imbalance must end.
I've long said the South does not have a monopoly on racism. It is clear that our entire country has a problem with racism. It is not enough to be against racism; we must be anti-racist. The time is always right to do what is right. I end by sharing with you a list of culinary-minded resources and reads. If you know of more, please put them in the comments.
I don't know what it feels like to be a person of color in the Deep South. All I know is that I have long felt I need to do what I need to do to bridge that gap, make that wrong right, and unlock the barriers that I can. I have tried to live my life trying to lift up people of color and less fortunate and will continue to do so and try harder, with added urgency. Everyone is welcome at my table. The time is always right to do what is right.
Bon Appetit, Y'all 
Virginia Willis
Please note that this post may contain affiliate links. (That means I make a commission if you use my affiliate link to buy the product.) 
If you are interested in hosting me for a speaking engagement, event, cooking class, or a book signing, let me know! Send an email to jona@virginiawillis.com and we'll be back in touch as soon as possible.
Please be nice. Unauthorized use and/or duplication is prohibited. All photos and content are copyright protected. If you wish to republish this recipe, please link back to this recipe on virginiawillis.com. Thanks so much!
Let's connect on Facebook, Twitter, Instagram, and Pinterest!

Please note that this post may contain affiliate links.