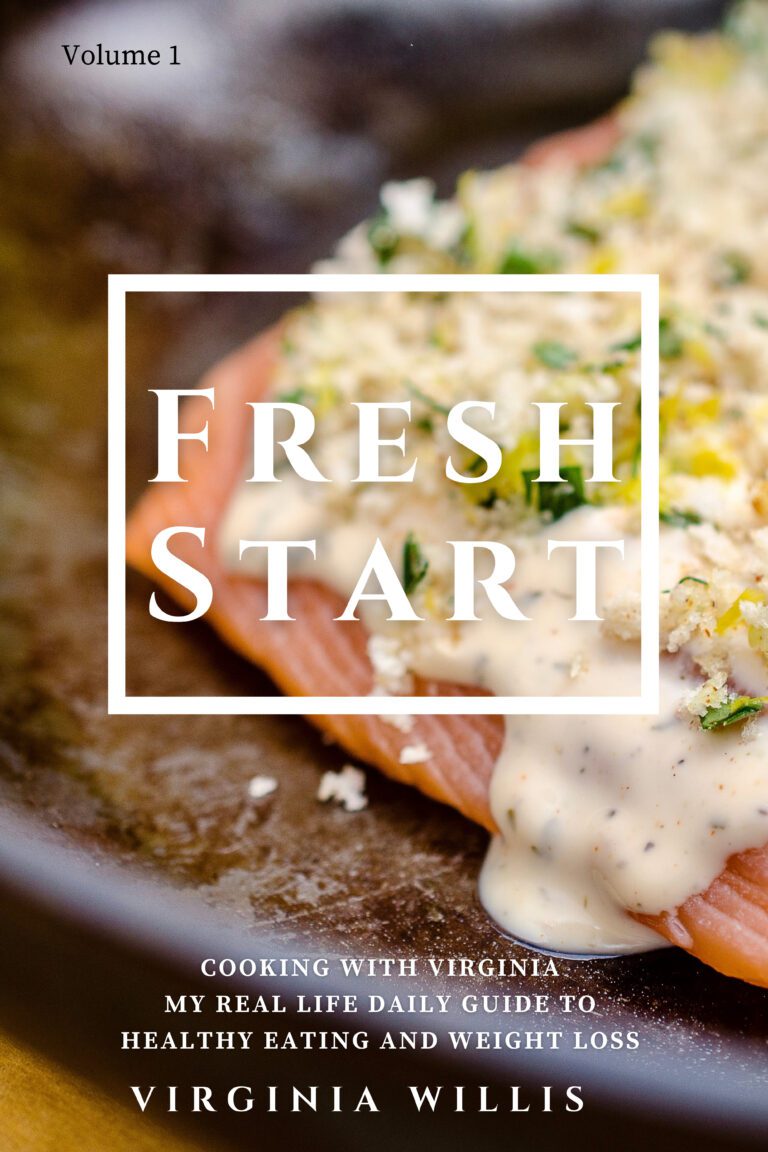 Fresh Start is a very personal look at my health journey as a French-trained Southern chef and cookbook author
A self-described "sturdy girl" since childhood, my career of cooking, eating, and drinking plus work and relationship challenges created a high-risk lifestyle with inevitable mental and physical health problems. Stressed, depressed, and faced with the need to lose 65+ pounds I reached a point of desperation and set out to change it.
Fresh Start is my real-life guide of 20 go-to recipes that take can you through the day with easy recipes and "non-recipes" for breakfast, lunch, dinner, and snacks.
Here you will find delicious and doable, seasonal, recipes for home cooks along with tips, techniques, and stories. Each recipe features mouth-watering food photography, easy-to-follow instructions, and helpful hints.
I took charge and lost 65 pounds — and have kept it off for over 1 1/2 years. I changed my life. If a post-menopausal French-trained Southern chef can do it, you can, too!
Bon Appétit, Y'all!
Chef Virginia Willis

* Fresh Start is available as a "print on demand" book or as a download for Kindle. (You do not have to have a Kindle to read it; you simply need to download the app so you can access the book.)
For personalized book plates, please email your mailing address and name of the recipient to info@virginiawillis.com with bookplate in the subject heading. Thanks so much.