Please note that this post may contain affiliate links.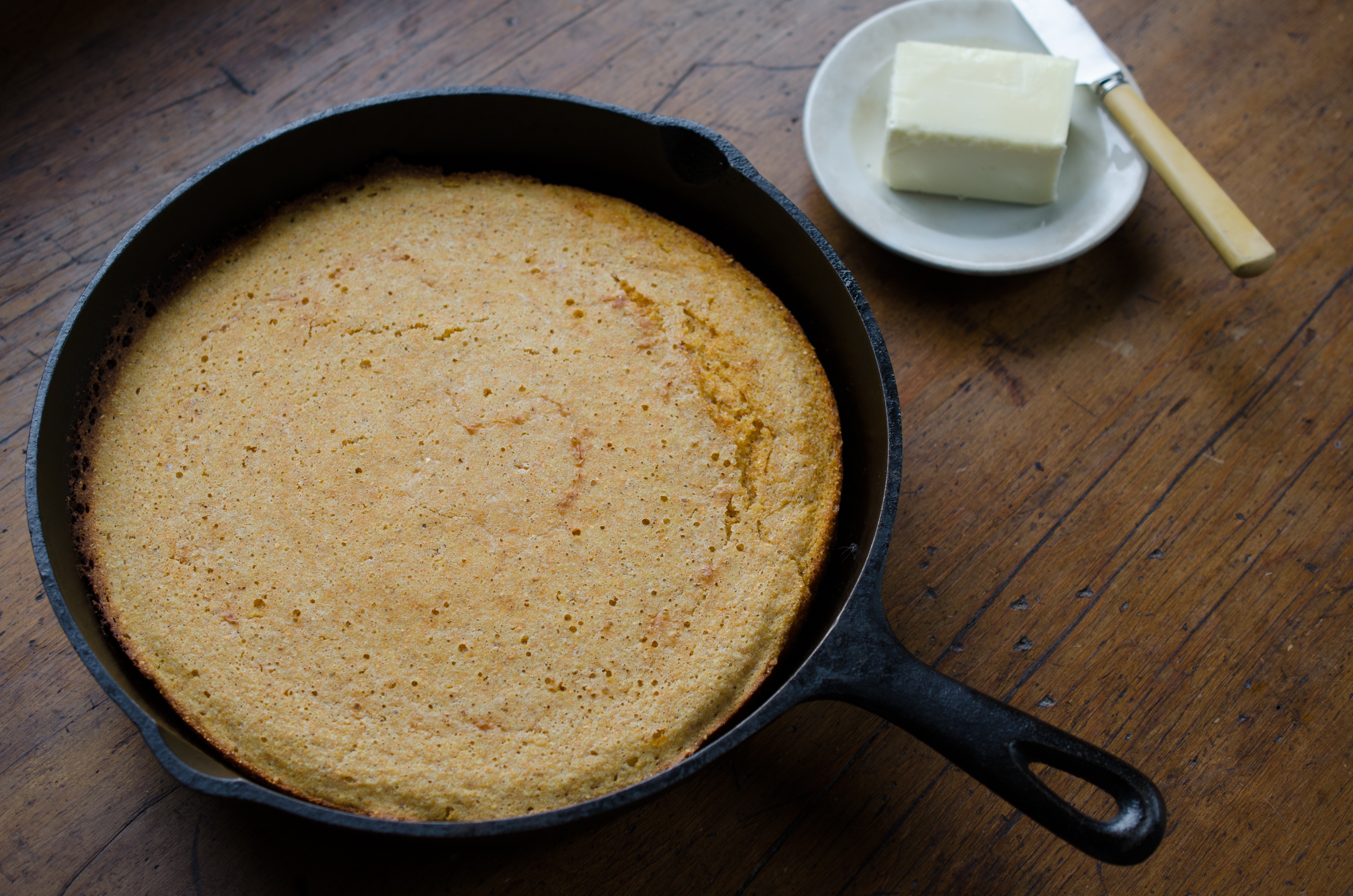 The importance of corn in the Southern diet cannot be overstated. Corn was eaten fresh in the summer, and dried and ground into meal for boiling and baking in the winter. Cornmeal has also played a major role in Northern foodways and while grits are far more popular down South, cornbread is a universally American dish. However, all ground corn is not the same.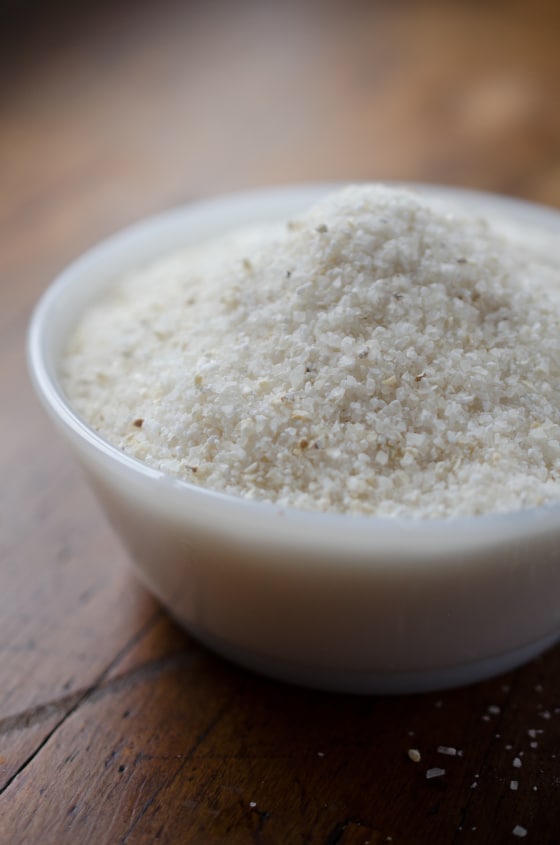 Grits and Cornmeal
I am a grits missionary. Comments like, "I don't like grits" get me riled up. If the only grits you have ever had came out of a packet and were cooked in a microwave, of course, you don't like grits! Grits are ground corn, and like many porridges, such as oatmeal or rice, the ultimate comfort food. The term "grist," meaning grain for milling, became "grits."
Cornmeal is ground corn, as well – simply a much finer, flour-like grind. In an artisan grits mill, very often when the grits are ground, the larger pieces are sifted and labeled as grits, and the smallest, finest grind that falls to the screen below is reserved as cornmeal.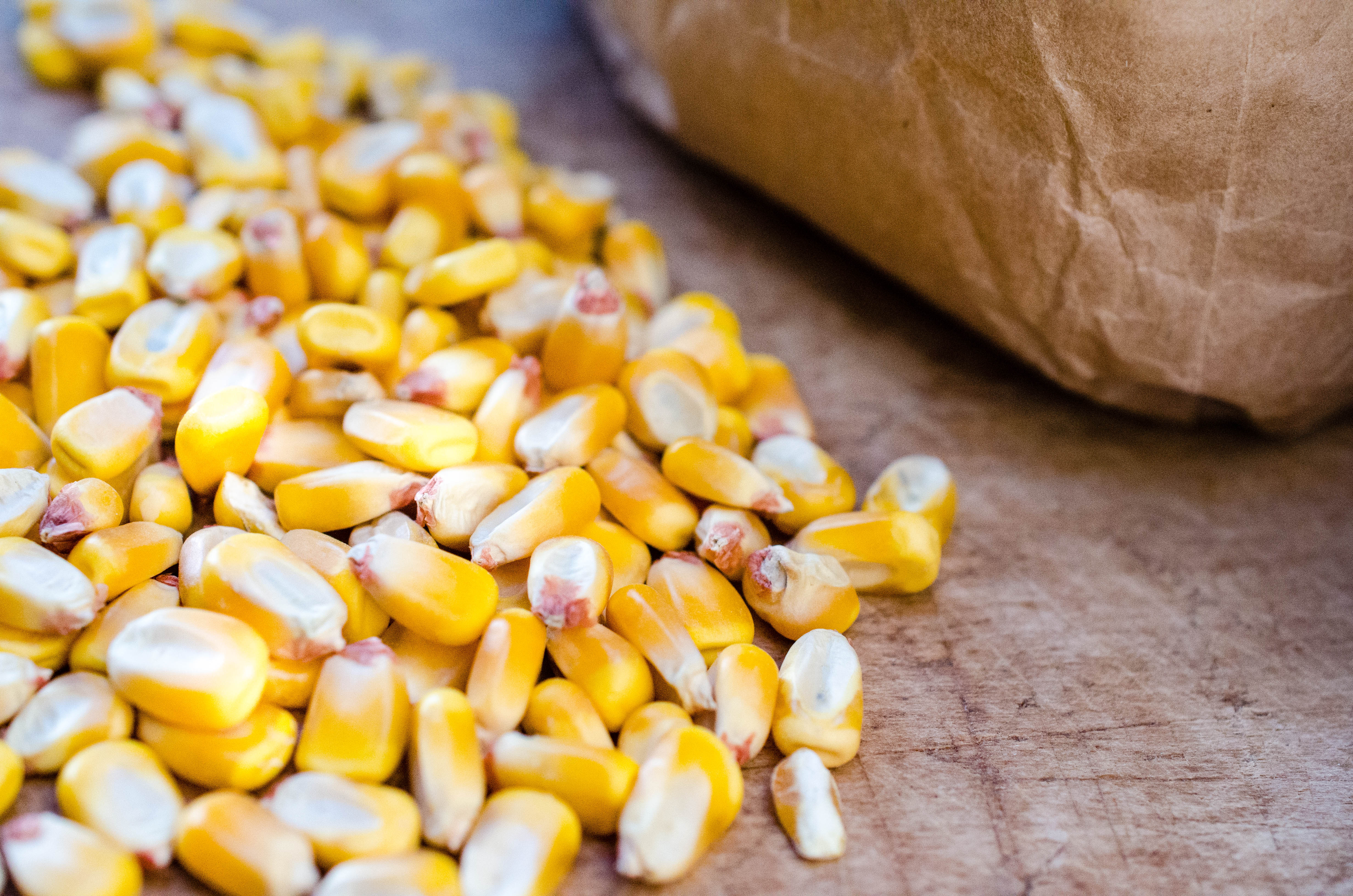 Types of Corn
Both grits and cornmeal are ground from "dent" corn, a type of corn with low sugar content and a soft, starchy center. Dent corn gets its name from the slight dent in the center at the top of the kernel. Flint corn is the type of corn used for polenta in Italy and for masa harina in Latin America.  Flint corn gets its name from being "hard as flint." Regardless of being made from two different types of corn, grits and polenta are almost universally interchangeable. 
Ground yellow corn results in yellow cornmeal and grits and ground white corn results in white cornmeal and grits. The grits seen in the photo below are an heirloom corn that is white, yellow, and red. Masa is made from corn that has been treated with lime and water to loosen the hull in a process known as nixtamalization. It cannot be used interchangeably with grits or cornmeal.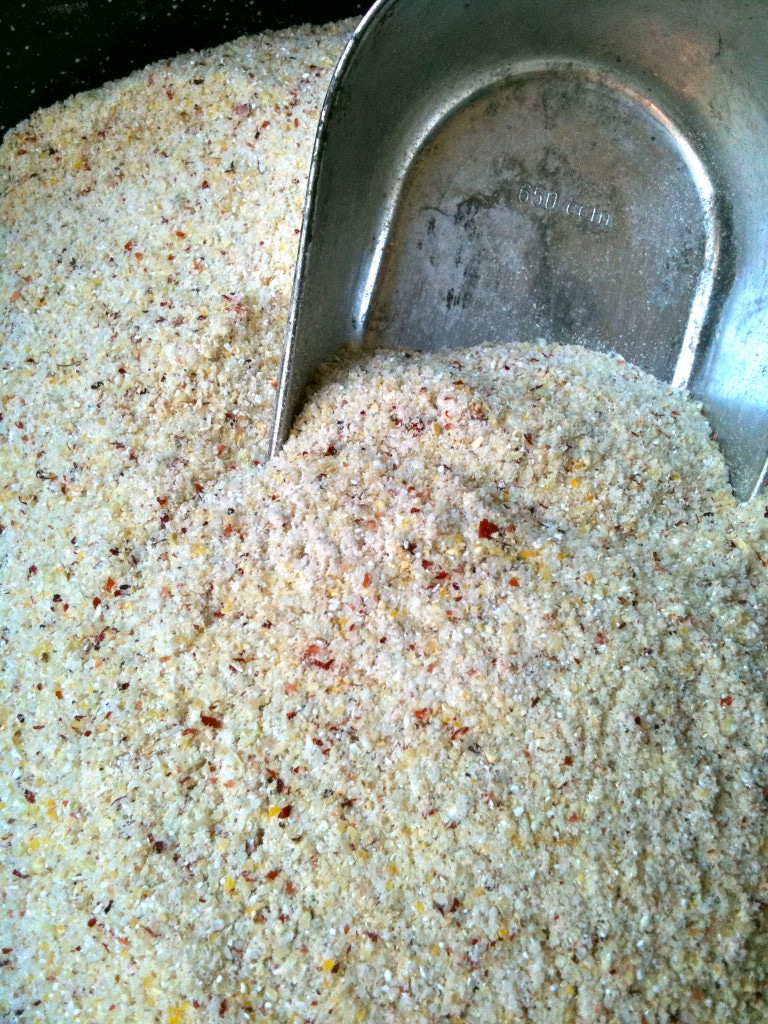 Types of Grits
Grits are further defined by how they are prepared and ground. There are hominy grits, stone-ground grits, and various grades of commercially ground grits.
What are Hominy Grits?
Hominy is made from corn kernels soaked in an alkaline solution of water and lye to remove the kernel's outer hull. When hominy is dried and coarsely ground, the result is hominy grits.
What are Stone Ground Grits?
Stone-ground grits are made from dried whole corn kernels ground between two stones, just as it has been for centuries, which guarantees their corn flavor. The same stone-ground corn can vary in flavor depending on the size of the grind. Stone-ground grits are more perishable and should be refrigerated or frozen. They must also be simmered very slowly for 45 minutes to an hour to coax out their tender, creamy texture. Examples of these grits include Anson Mills,McEwen & Sons, Logan Turnpike, and Hoppin John's. Bob's Red Mill corn grits are widely available in grocery stores and while the grind is not quite as large, the grits are not degerminated (how's that for a word?!) and they maintain a good corn flavor.  
What are Instant Grits?
In commercially ground grits, the germ and hull are removed to prevent rancidity and improve the product's shelf life. The grits are finely ground and produce a smooth, bland porridge without a whole lot of corn flavor. (Artisan stone-ground corn varieties are traditionally left in the field to dry completely, a practice known as field ripening that enhances their flavor.) 
Commercial milling typically demands that the corn be harvested unripe and dried with forced and sometimes heated, air. Instant grits also have the germ and hulls removed and are cooked; then the paste is spread into large sheets. These are then dried and reground. They are virtually a pot of starch with no flavor. Instant grits have no soul. They are zombie grits.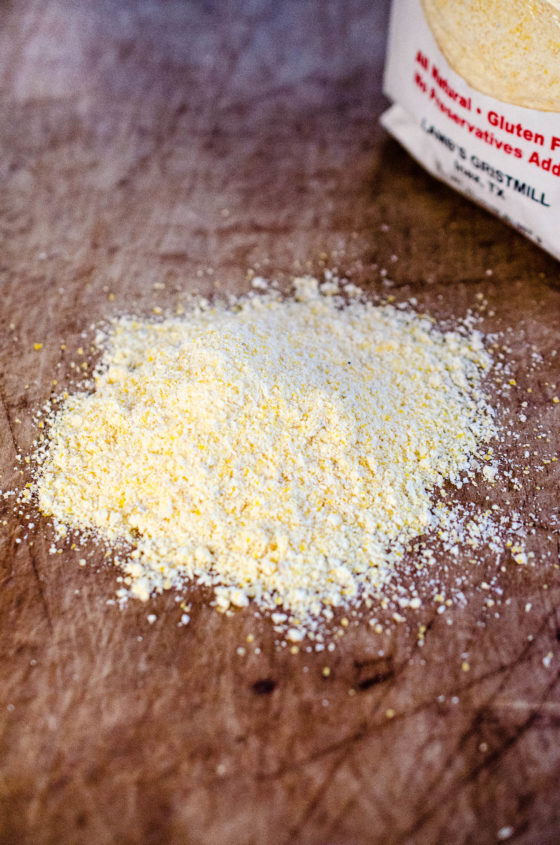 Make Cornbread, Not War
Long before Europeans arrived in the New World, Native Americans used ground corn in their cooking. Early American cookbooks refer to cornmeal as "Indian meal." In many colonial recipes, cornmeal was cooked with water into a porridge or mush, then shaped into cakes and baked. Colonists would have seen cornmeal as inferior to wheat flour, but wheat production was difficult in New England and in much of the South, making wheat flour too expensive for regular use. Also, the high transportation costs were cost-prohibitive to shipping in wheat flour from wheat-growing regions.
Southern colonists turned to other crops, especially corn. The high cost of wheat flour was not the only factor favoring cornmeal bread. Most baking took place either in Dutch ovens or in reflector ovens placed in the fireplace until the invention of the wood-fired cookstove in the 19th century. For those cooking in the hearth, it was easier to prepare cornbread as baked-hearth flatbreads.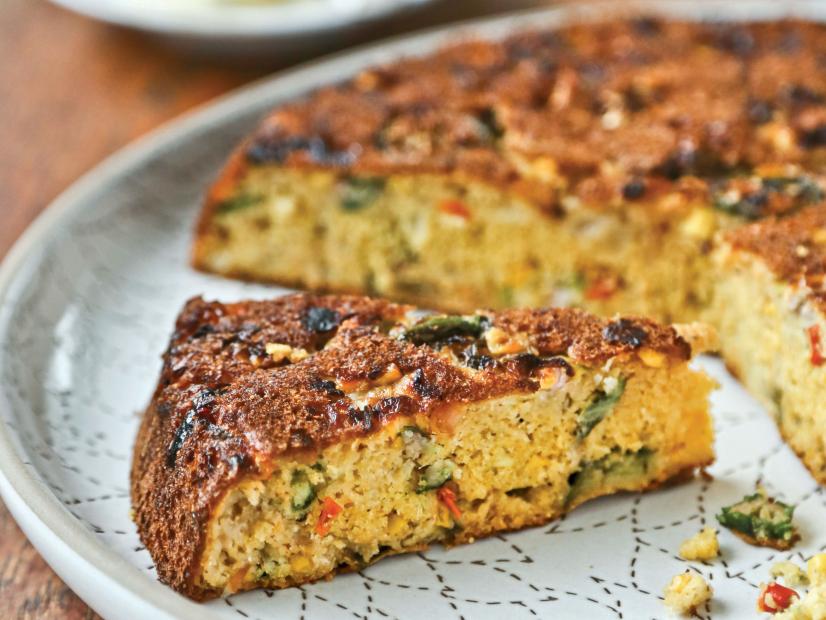 Johnny Cakes and Hoe Cakes
Cornbread was for many years the basic bread of the rural South, the very poor South. Skillet cornbread, johnnycakes, hoe cakes, corn pone, corn dodgers, and cornmeal griddle cakes  — are all forms of bread made with corn meal or flour. Cornmeal griddle cakes are the most basic of Southern bread. Biscuits require expensive dairy products, while cornmeal griddle cakes can be made with little more than meal, a bit of oil, and water.
Cooks started adding additional ingredients as wealth increased and additional products became easier to obtain such as butter, eggs, yeast, milk, buttermilk, sugar, and molasses. Then, in the mid-1800s chemical leaveners such as baking powder and baking soda became available allowing for the bread to be much less dense, effectively changing how cornbread was consumed.
Some purists, myself included, like to keep cornbread simple. There's a joke that cornbread with sugar in it is called cake. It's actually not quite that straightforward. Kathleen Purvis wrote a brilliant piece in the Charlotte Observer titled, "Why does sugar in cornbread divide races in the South?"  And, typically Northern cornbread recipes call for a small amount of sugar, along with regular milk and equal parts cornmeal and flour for a lighter texture.
Flour and Sugar in Cornbread
I feel as strongly about flour in my cornbread as I do sugar and feel that neither belongs. Even the grand Gray Lady, the New York Times errs, offering a modification of Sean Brock's typical Southern-style skillet cornbread stating, "Sean Brock of Husk restaurant in Charleston, S.C., uses a specific grind and brand of cornmeal to create a fluffy texture, though similar results can be had by using a blend of cornmeal and flour." Which is simply not true.
Let me know if you have any additional questions about grits or cornmeal. Thanks for reading.
Bon Appétit Y'all!
Virginia Willis
PS here's a bonus recipe for Shrimp and Grits on my column Down Home Comfort on FoodNetwork.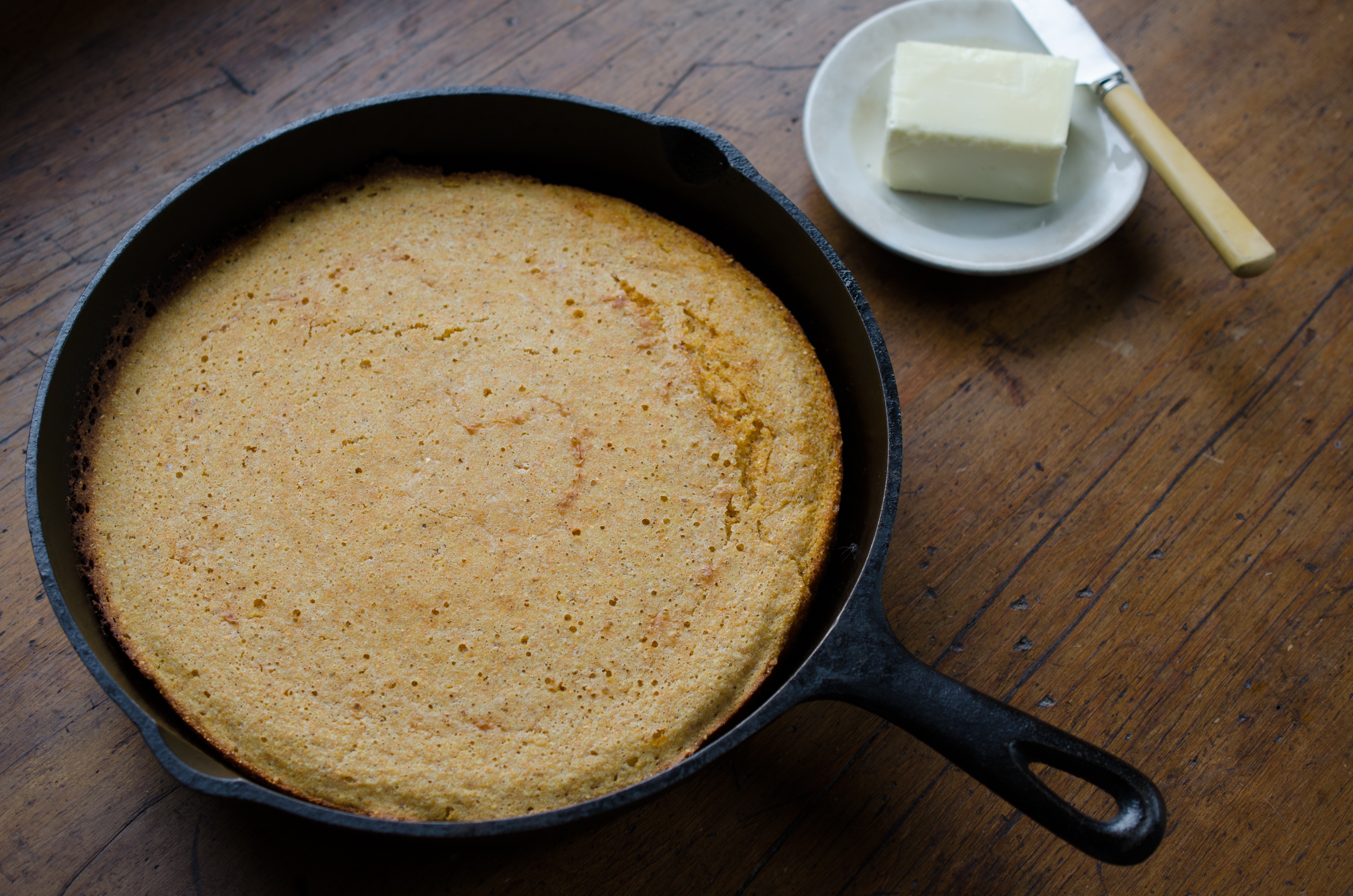 Buttermilk Cornbread
Makes one 10 1/2-inch skillet bread or 12 muffins
Ingredients
2

cups

white or yellow cornmeal,

not cornmeal mix or self-rising cornmeal

1

teaspoon

fine sea salt

1

teaspoon

baking soda

2

cups

buttermilk

1

large egg,

lightly beaten

2

tablespoons

unsalted butter,

bacon grease, canola, or olive oil
Instructions
Preheat the oven to 450°Place the butter in a 101/2-inch cast-iron skillet or ovenproof baking dish and heat in the oven for 10 to 15 minutes.

Meanwhile, in a bowl, combine the cornmeal, salt, and baking soda. Set aside. In a large measuring cup, combine the buttermilk and egg. Add the wet ingredients to the dry and stir to combine.

Remove the heated skillet from the oven and pour the melted butter into the batter. Stir to combine, then pour the batter back into the hot skillet. Bake until golden brown, 20 to 25 minutes.

Variation: Instead of baking in a skillet, this batter may be prepared as muffins. Preheat the oven to 425 F (218 C). In a medium bowl, combine the cornmeal, salt, and baking soda. Set aside. In a large measuring cup, combine the buttermilk and egg. Add the wet ingredients to the dry and stir to combine.Pour the melted butter into the batter. Stir to combine, then spoon the batter into a 12-cup standard muffin tin, filling each cup no more than two-thirds full. Bake until golden brown, 25 to 30 minutes.
Notes
Use this basic recipe and add different ingredients to mix things up such as chopped jalapeno, herbs, cheese, and bits of cooked bacon or sausage.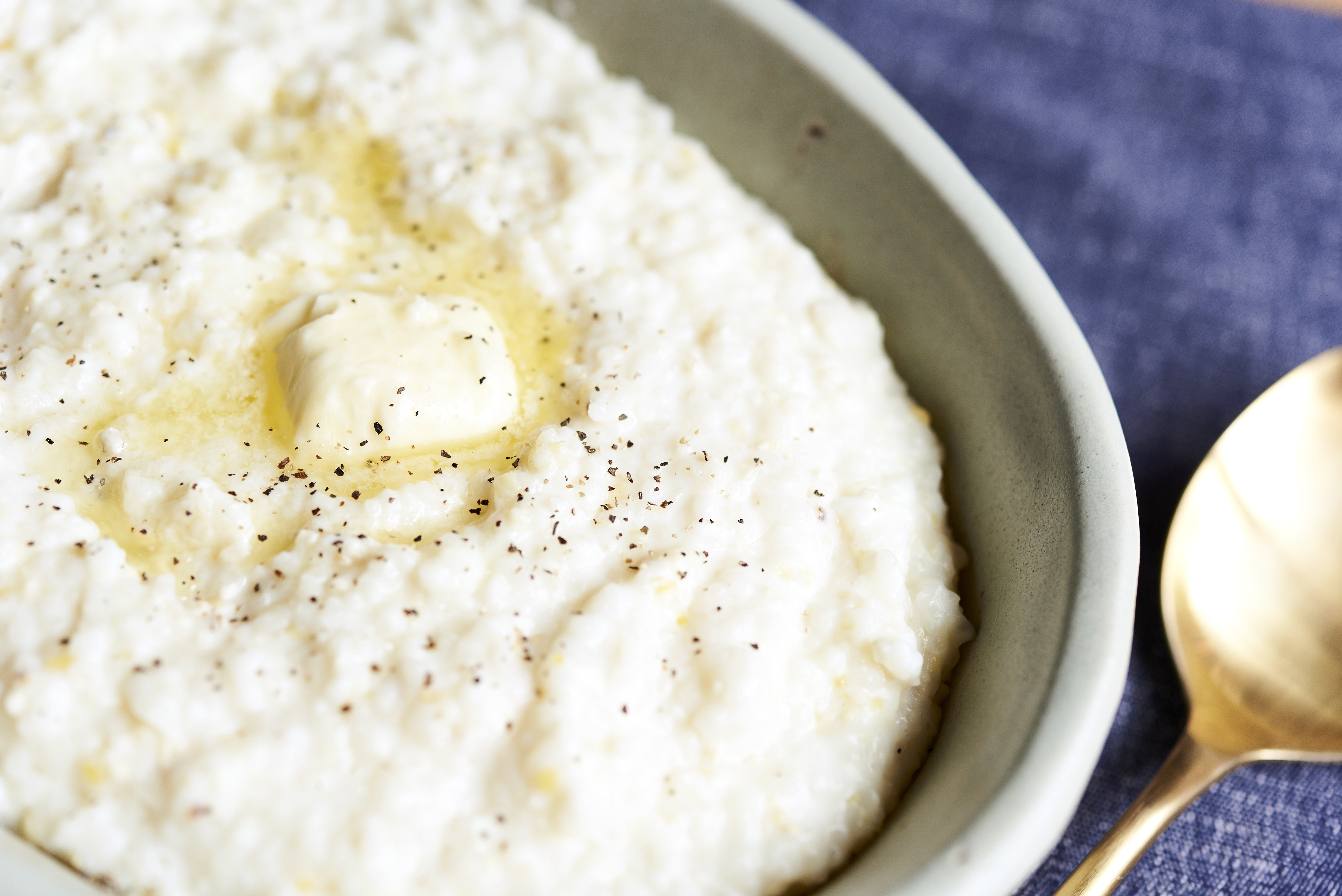 Classic Grits
Serves 4 to 6
Ingredients
2

cups

2-percent milk

2

cups

water or stock

1

cup

stone-ground grits

1

tablespoon

unsalted butter

or to taste, optional

Coarse salt and freshly ground black pepper
Instructions
Bring the milk and water to a boil over a medium heat. Whisk in the grits. Season with 1 teaspoon of coarse salt and pepper to taste. Reduce the heat to low and simmer, stirring often, until tender and creamy, 45 to 60 minutes. Add the butter and taste and adjust for seasoning with salt and pepper. Serve immediately.
Notes
The ratio for cooking stone-ground grits is 4 cups of liquid to 1 cup of grits. You can use all water, but I find using all milk overpowers the taste of the corn. Generally, I like using a combination of milk and water or stock. When making shrimp and grits I often use shrimp stock and when making savory grits to serve with roasted chicken I will use chicken stock.
Please note that this post may contain affiliate links. (I may make a commission if you use my affiliate link to buy the product.) 
For business inquiries, speaking engagements, events, cooking classes, or book signings please email  assistant@virginiawillis.com and we'll be back in touch as soon as possible.
Please be nice. Unauthorized use and/or duplication is prohibited. All photos and content are copyright protected. If you wish to republish this recipe, please link back to this recipe on virginiawillis.com.
Thanks so much!
***
Let's connect on Facebook, Twitter, Instagram, and Pinterest!

Please note that this post may contain affiliate links.