Please note that this post may contain affiliate links.
For the past two weeks I have been on a working vacation in Alaska. I was offered the opportunity to be the guest celebrity chef on Holland America. Anywhere in the world, mind you… and I chose Alaska! I've wanted to go to Alaska since the 3rd grade. My grandparents traveled there often when I was a child. Listening to their stories and watching slides on the old-fashioned projector, Alaska seemed to be a great wild land of mystery. My grandparents loved to fish and I do, as well. I think that's one reason Alaska held such enchantment for them — the fishing.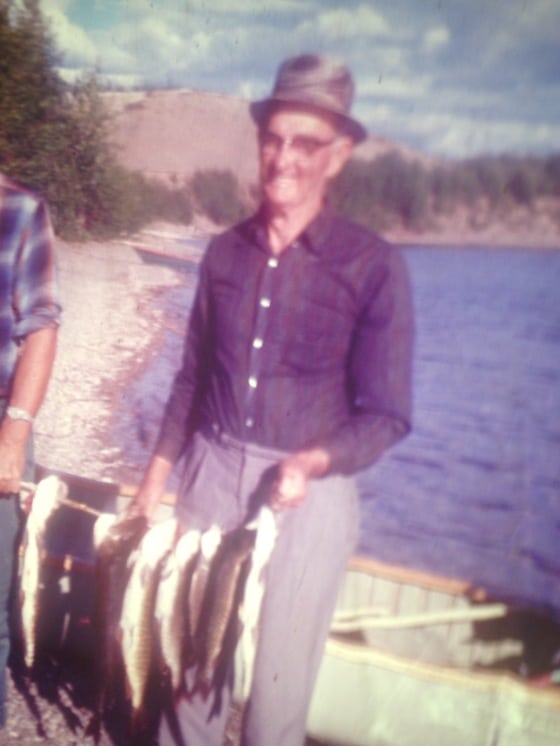 Before our cruise started we stopped for a few days at the beautiful Tutka Bay Lodge. The scenery was breathtaking, the hospitality was unrivaled, and the food was incredible. Tutka Bay Lodge sits at the entrance to a splendidly rugged fjord at the southern end of Kachemak Bay, near Homer, Alaska. My grandparents used to park their motor home in Homer to go salmon fishing. The Tutka Bay area is ripe with rugged coastlines, dramatic mountains, quiet rocky beaches, old growth Sitka spruce forests, and amazing tidal fluctuations that revealed fantastical sea life. It was beyond exquisite.  These photos below taken at low tide off of the sea anemone, urchin, and starfish are not retouched!
The lodge set us up for a day of salmon fishing. It was everything I could have hoped for and more! The water glistened like mercury and the next minute it roiled ebony black in our wake. The snowy peaks of the Alaska Peninsula were on the horizon and we saw playful otters, a multitude of sea birds, majestic eagles, and breeching humpback whales.  I felt like I was in a National Geographic storyboard. I shot a little video about our adventure for Seafood Watch.
It was truly one of the best days of my entire life, an absolute dream come true. The video is just a snippet of our beautiful day on the Falcon with Captain Tony. We caught 14 large fish, enough to ship home 30 pounds of dressed filets. As I've mentioned in past posts, I am on the Blue Ribbon Advisory Board for Monterey Bay Aquarium's Seafood Watch. As a cook, I am wildly passionate about sustainable seafood. I am concerned for our oceans. I teach sustainable seafood in cooking classes all across the country, and I only buy, cook, and eat sustainable seafood. I "walk what I talk." It really and truly hit home for me to see how important it is to seek out sustainable seafood while on this trip.
Before we left on our incredible trip I was enthralled with a new cookbook. I have to share a bit of a secret. I don't really read cookbooks. Of course, I flip, glance, and peruse. I use them for research, but even then, I normally suss out the bits that are relevant and study those pages. I can't tell you how many folks tell me, "I read your cookbooks just like I read novels." I am very thankful for such praise. So, it's big doings for me to put this out in the world, but the honest truth is that I seldom read a cookbook cover to cover. A rare, recent exception? Yogurt Culture: A Global Look at How to Make, Bake, Sip, and Chill the World's Creamiest, Healthiest Food by Cheryl Sternman Rule. I love her work. Her writing is delightful and her recipes "read" delicious. The photography is stunning, shot by the talented Ellen Silverman who also did the photography for Bon Appétit Y'all. It's been a real joy to read Yogurt Culture from start to finish.
There were so many recipes I wanted to share, but I instantly knew that on the heels of our trip to Alaska that her Oven-Baked Tarragon-Scented Salmon was the one. And, here's a link to another one of my favorite salmon recipes, what I call "NY Times Salmon".
Thanks for reading and watching! Let me know what you think.
Bon Appétit Y'all! 
Virginia 
Oven-Baked Tarragon-Scented Salmon
Serves 6 to 8
Fennel seeds and fresh tarragon quietly infuse a yogurt marinade in this delicate fish supper. After it has spent a few hours in the fridge, slide the salmon into the oven and stir together the golden breadcrumb topping. You'll be rewarded with a meal completely out of proportion to the amount of effort expended.
1 tablespoon fennel seeds
½ teaspoon kosher salt
⅛ teaspoon freshly ground pepper
½ cup plain yogurt (not Greek), preferably whole-milk
1½ teaspoons Dijon mustard
1 teaspoon white wine vinegar
1 tablespoon plus 1 teaspoon minced fresh tarragon
6 to 8 (5- to 6-ounce) wild salmon fillets, 1 inch thick, or 1 (2- to 2½-pound) salmon fillet, pin bones removed
1½ tablespoons extra-virgin olive oil
¾ cup panko breadcrumbs
MARINATE THE SALMON
In a spice grinder or with a mortar and pestle, grind the fennel seeds, salt, and pepper together until powdery. Transfer to a small bowl. Whisk in the yogurt, mustard, vinegar, and 1 teaspoon of the tarragon.
Line a baking sheet with parchment. Place the salmon on the parchment and spread the yogurt marinade thickly and evenly over the top. Refrigerate, covered, for 2 to 4 hours.
BAKE THE SALMON
Preheat the oven to 375°F, with a rack in the center position. Bake the salmon until cooked through but still moist, about 15 minutes for individual fillets or 20 minutes for one large fillet.
MAKE THE TOPPING
While the fish bakes, or just after you pull it from the oven, heat the oil in a small skillet over medium heat. Add the panko. Season generously with salt and pepper and cook, stirring, until golden. Remove from the heat and stir in the remaining 1 tablespoon tarragon.
SERVE
Sprinkle the panko over the salmon and serve.
Excerpted from Yogurt Culture, © 2015 by Cheryl Sternman Rule. Reproduced by permission of Houghton Mifflin Harcourt. All rights reserved. Photography is © 2015 by Ellen Silverman.
***
Order Lighten Up, Y'all and I'll send you a signed bookplate!
If you are interested in hosting me for a cooking class or a book signing, let me know! Send an email to info@virginiawillis.com and we'll be back in touch as soon as possible.
Please be nice. Unauthorized use and/or duplication of this material without permission is prohibited. All photos and content are copyright protected. Please do not use photos without prior written permission. If you wish to republish this recipe, please rewrite the recipe in your own words and link back to this recipe on virginiawillis.com. Thanks so much.
my photo was taken by Lisa Ekus
Want to keep up with my culinary wanderings and wonderings?
Lets connect on Facebook , Twitter, Instagram, and Pinterest!
Please note that this post may contain affiliate links.