Please note that this post may contain affiliate links.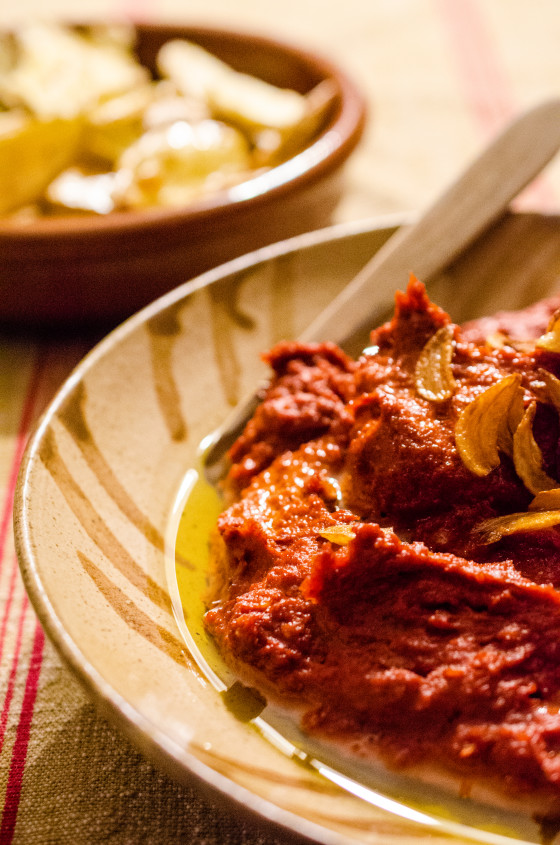 Spring is here in much of the country and warmer weather means more time outdoors and generally, more socializing. Patio parties and do-dahs on the deck mean having starters and nibbles at the ready to serve friends and family. Nothing's wrong with chips and salsa, but how about elevating the app game with homemade Romesco Sauce?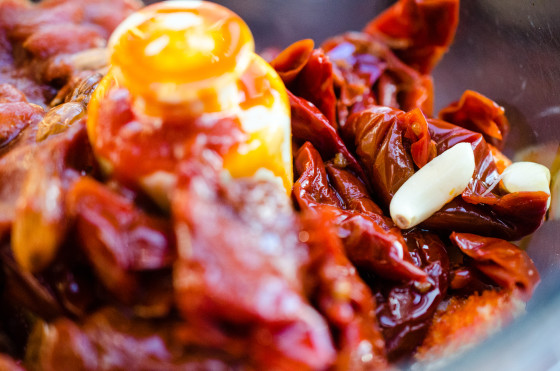 Romesco Sauce is a pureed nut, garlic, and roasted pepper sauce from Northeastern Spain. Think hummus with some "umph." It can be used as a dip with crackers, pita, vegetables, and oven-fried potatoes or as a sandwich spread. I've had good results when making it with homemade roasted peppers as well as best-quality ones in a jar. Smoked paprika is the ingredient that makes a big, bold difference in the flavor, especially if you are using milder jarred peppers instead of freshly roasted.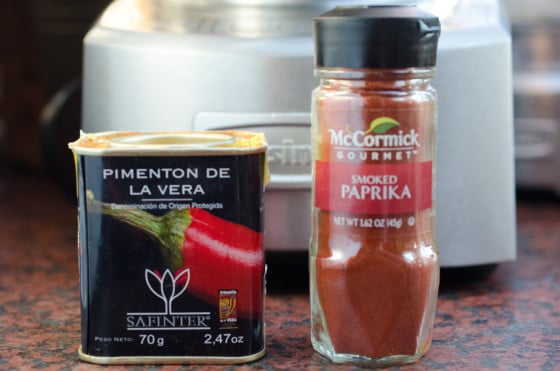 Pimenton de la Vera
Pimenton de la Vera is a very special type of smoked paprika and a long-time favorite spice of mine. This very special smoked paprika is governed by a Denominacion de Origen, similar to Appellation d'origine Contrôlée in France or Italy's Denominazione di Origine Controllata. All three "controlled origins" are strictly governed certifications that ensure the authenticity of the product and that the ingredient adheres to the highest standards of growth, harvest, and production. These designations are most common in wine and apply to other agricultural products, as well.
With Pimenton de la Vera the peppers are slow-roasted over oak fires and hand-turned during the two week process so as not to damage the fruit. Then, they are very slowly ground between stone wheels into a fine powder. The smoked paprika comes in three varieties: sweet and mild (dulce), bittersweet medium hot (agridulce), and hot (picante). Stored well-sealed in a cool dark place, it will keep for up to two years and is available at gourmet markets and online. Luckily, the spice has become so popular that more modest, commercial smoked paprika is now also available and can be found at most grocery stores. (I love smoked paprika and used it extensively in the recipes found in Lighten Up, Y'all. It's big flavor without the fat.)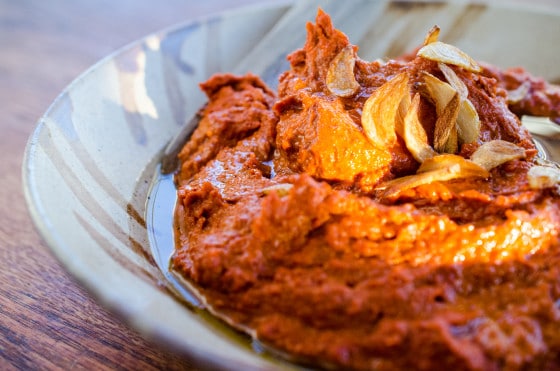 James Beard Award Nomination
Speaking of ….I am thrilled to announce that Lighten Up, Y'all has been nominated for a James Beard Foundation Award. And, this comes on the heels of the nomination for Best American cookbook by the International Association of Culinary Professionals. It's been quite a month! I am so incredibly thankful for these nominations by my peers.
I hope you enjoy this week's recipe for Romesco Sauce. The combination of the smoked paprika, garlic, nuts, and roasted peppers is absolutely addictive. Just before serving, I pan-fry slivers of garlic on low heat in extra virgin olive oil and pour it over the top to really take it over the top!
Lastly, TODAY — 23 March, I am taking over the Atlanta Food and Wine Festival Instagram account. Please make sure to follow me, too — and thanks for reading!
Bon Appétit Y'all!
Virginia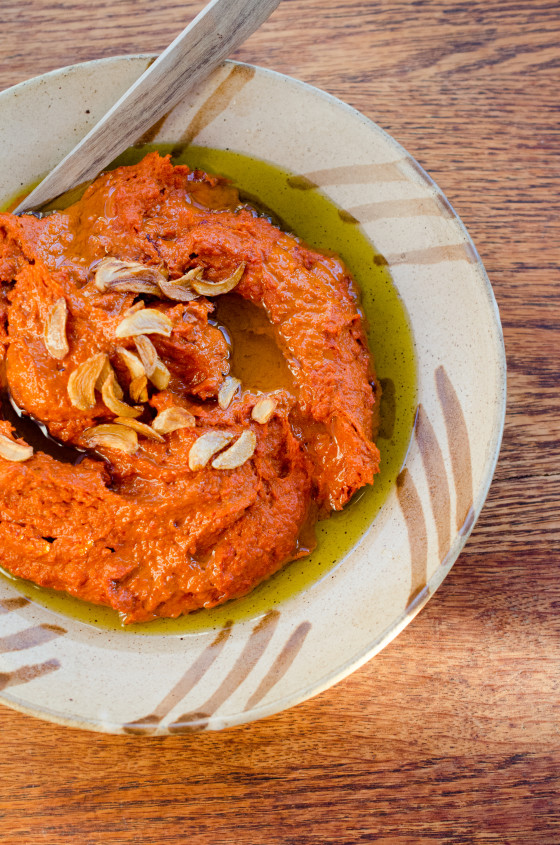 Romesco Sauce
Makes 2 cups
1/2 cup almonds, toasted
1 jar roasted red bell peppers, drained
1/2 cup tomato puree
2 garlic cloves, plus more for garnish
1 slice country white bread, toasted and crumbled
1 tablespoon smoked paprika
1/3 cup sherry wine vinegar
2/3 cup extra-virgin olive oil, plus more for garnish
Coarse kosher salt and freshly ground black pepper
In the bowl of a food processor fitted with the blade attachment, grind the almonds. Add roasted peppers, tomato puree, garlic, bread, and smoked paprika. Blend until it becomes a paste. Add the vinegar and pulse to blend. With the motor running, gradually pour the olive oil through the feed tube in a steady stream until the mixture thickens like mayonnaise. Taste and adjust for seasoning with salt and pepper and transfer to a serving container. Just before serving, heat a 1/2 cup or so of oil in a small skillet over very low heat. Add thinly sliced garlic and cook until pale golden brown. Pour the warm oil and toasted garlic over the Romesco sauce. Serve immediately.
Lets connect on Facebook , Twitter, Instagram, and Pinterest!
photographs by Virginia Willis
Please note that this post may contain affiliate links.