Please note that this post may contain affiliate links.
Homemade ice cream and sorbets are some of my favorite summertime sweet desserts. (Peach is undoubtedly my favorite!) I like ice cream, I mean who doesn't like ice cream? But I really enjoy making ice cream. Homemade ice cream is special and there are so many inexpensive ice cream machines it makes it really accessible. Fresh fruit sorbets are exceptionally simple to make, light and more healthy than many ice cream recipes. It's just a matter of blitzing a bit of fruit with a sugar simple syrup, agave, or honey. And, I find making sorbet a great way to use berries and fruit that are no longer picture perfect.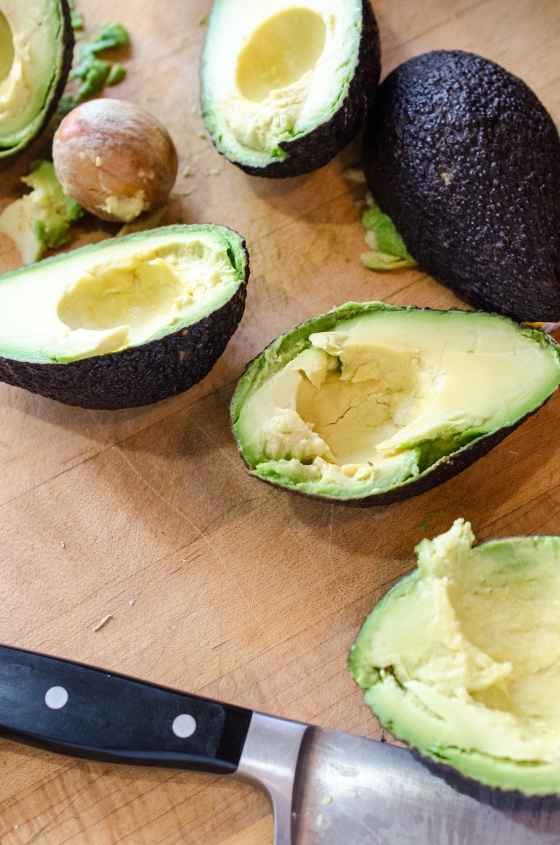 Recently I taught at Rancho la Puerta where my friend chef Denise Roa is doing the same sorts of things with savory ingredients by making paletas, or popsicles. I tasted a few of their frozen concoctions and was very inspired and intrigued. The tomato and herb and  lemon verbena and lime were bursting with flavor. However, the one that really blew me away was avocado. Wow. It  was incredibly creamy and rich, yet dairy-free, simply made with pureed avocado, agave, and water. I recently reworked a version at home with great success.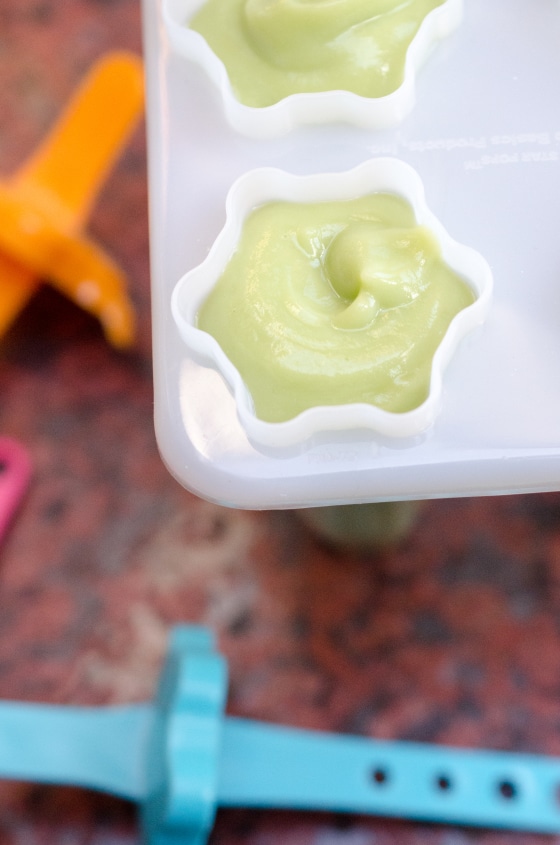 That experiment also inspired me to think a bit more creatively when it comes to other flavors of ice creams and sorbets. I also have a dairy free family member and like to be able to serve "inclusively", meaning I cook dishes that everyone can enjoy. I also often look to the tropics for refreshing summertime desserts.
With July heating up and the produce stands filling up, we've been working to eat more vegetables and vegetarian dishes. I've been reading my friend and colleague Nancie McDermott's Simply Vegetarian Thai Cooking. With the temperature rising, tropical cooking is often the way to go. I also admit, sometimes I need a spicy spark to get me out of my Southern-French trained chef box.
You very likely may have read a blog post or an article I've written in the past that mentioned Nancie. I'm a huge fan. She's The Expert on Southern Cakes and Pies — and Asian cooking, too! She gained her Southern kitchen wisdom as a North Carolina native, and her Asian culinary research commenced soon after college, when she was sent to northeastern Thailand as a Peace Corps volunteer.
These recipes look phenomenal! There are authentic curries, stir-fries, rice and noodles, and sweets and drinks. Nancie's a phenomenal cookbook author. Her recipes work and the instructions are clear. She's a great writer. More than anything I love cooking her recipes because then I feel like my beautiful, sweet, smart, awesome friend is in the kitchen with me! Her Coconut Ice Cream ties in seamlessly with my summertime frozen treat recipe exploration.
Today I am sharing recipes for her Coconut Ice Cream and my Avocado Popsicles. I hope you enjoy!
Bon Appétit Y'all!
Virginia
PS I have lots of classes, signings, and events coming up including Nashville, Lexington, Boston and Northampton, Massachusetts, as well as Weathersfield, VT and York, ME. Please check out my events page!
Coconut Ice Cream
Makes about 2 cups
Here is the classic Thai ice cream that sweetens the hottest evening in Thailand's upcountry small towns. It could not be simpler and it could not be better. You can jazz it up with flavors and additions in the modern manner, but in my opinion it is perfect as is. Thais love it sprinkled with chopped peanuts and served in tiny bowls.
You can make the ice cream base in advance, cover, and chill for up to 1 day before you churn it into ice cream.
2 14-ounce cans unsweetened coconut milk (about 3 1⁄2 cups)
1 cup granulated sugar
1⁄2 tsp salt
In a heavy saucepan, combine coconut milk, sugar and salt. Place over medium-high heat and bring to a boil, stirring often to dissolve sugar and salt. Remove from heat and pour into a bowl.
Cover bowl and refrigerate until very cold, about 2 hours. Freeze in an ice cream maker according to the manufacturer's directions. Serve at once or transfer to an airtight container and freeze for up to 3 weeks.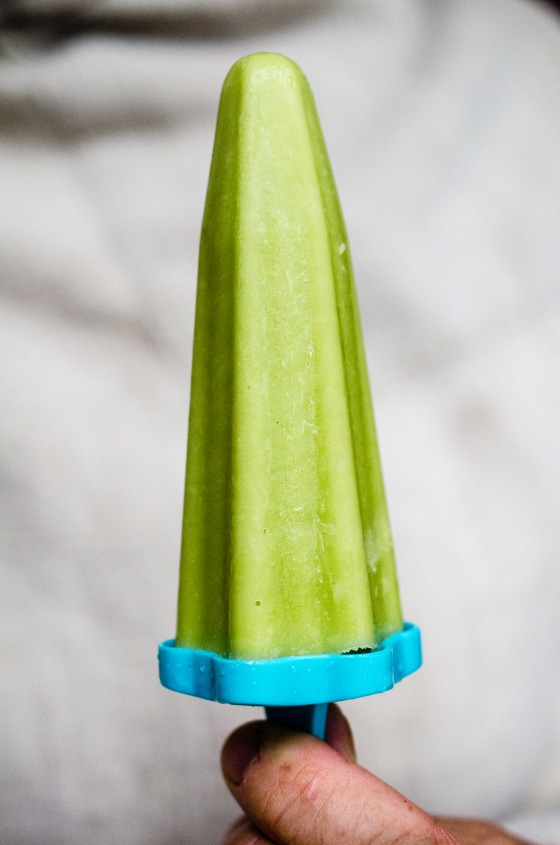 Avocado Popsicles
Makes 8 to 12 (depending on the size of the mold)
1 cup water
1/4 cup sugar
2 ripe avocados
Pinch of fine sea salt
2 tablespoons freshly squeezed lemon juice
Combine the water and sugar in a small saucepan and cook over medium-high heat, stirring, until the mixture comes to a boil and the sugar has dissolved. Let cool to room temperature. Halve the avocados in half lengthwise. Remove the pit and scoop the flesh into a blender, along with the cooled syrup, and a pinch of salt. Blend until smooth, scraping the sides as needed. Add the lemon juice and blend just until combined. Divide the mixture among the molds, snap on the lid, and freeze until solid, about 4 hours.
***
Order Lighten Up, Y'all and I'll send you a signed bookplate!
If you are interested in hosting me for a cooking class or a book signing, let me know! Send an email to info@virginiawillis.com and we'll be back in touch as soon as possible.
Please be nice. Unauthorized use and/or duplication of this material without permission is prohibited. All photos and content are copyright protected. Please do not use photos without prior written permission. If you wish to republish this recipe, please rewrite the recipe in your own words and link back to this recipe on virginiawillis.com. Thanks so much.
photography by Virginia Willis
Want to keep up with my culinary wanderings and wonderings?
Lets connect on Facebook , Twitter, Instagram, and Pinterest!
Coconut Ice Cream Recipe Courtesy of Simply Vegetarian Thai Cooking by Nancie McDermott, 2015 © www.robertrose.ca Reprinted with publisher permission. Available where books are sold.
Please note that this post may contain affiliate links.