Please note that this post may contain affiliate links.
Strawberries are the most popular berry fruit in the world, and while they are available in grocery stores every week of the year, spring is their true season, at least in the South.
For clarity, Florida strawberry season is actually December through April, but that's pretty far South near Plant City. For the rest of the South — strawberries are a spring fruit. But wait, there's more confusion. Strawberries aren't actually a fruit or a berry; they are instead the "enlarged receptacle of the strawberry flower." Wait, what? That kind of language can make my eyes cross.
Strawberries are a member of the rose family. They aren't true berries, like blueberries. (Technically, a berry has its seeds on the inside.) And, to be super geeky, each seed on a strawberry is considered by botanists to be its own separate fruit.
Regardless of the correct botanical terminology, strawberries are a most welcome salute to spring. Their bright red bursts of color and flavor are refreshing after the winter months of apples, pears, and citrus.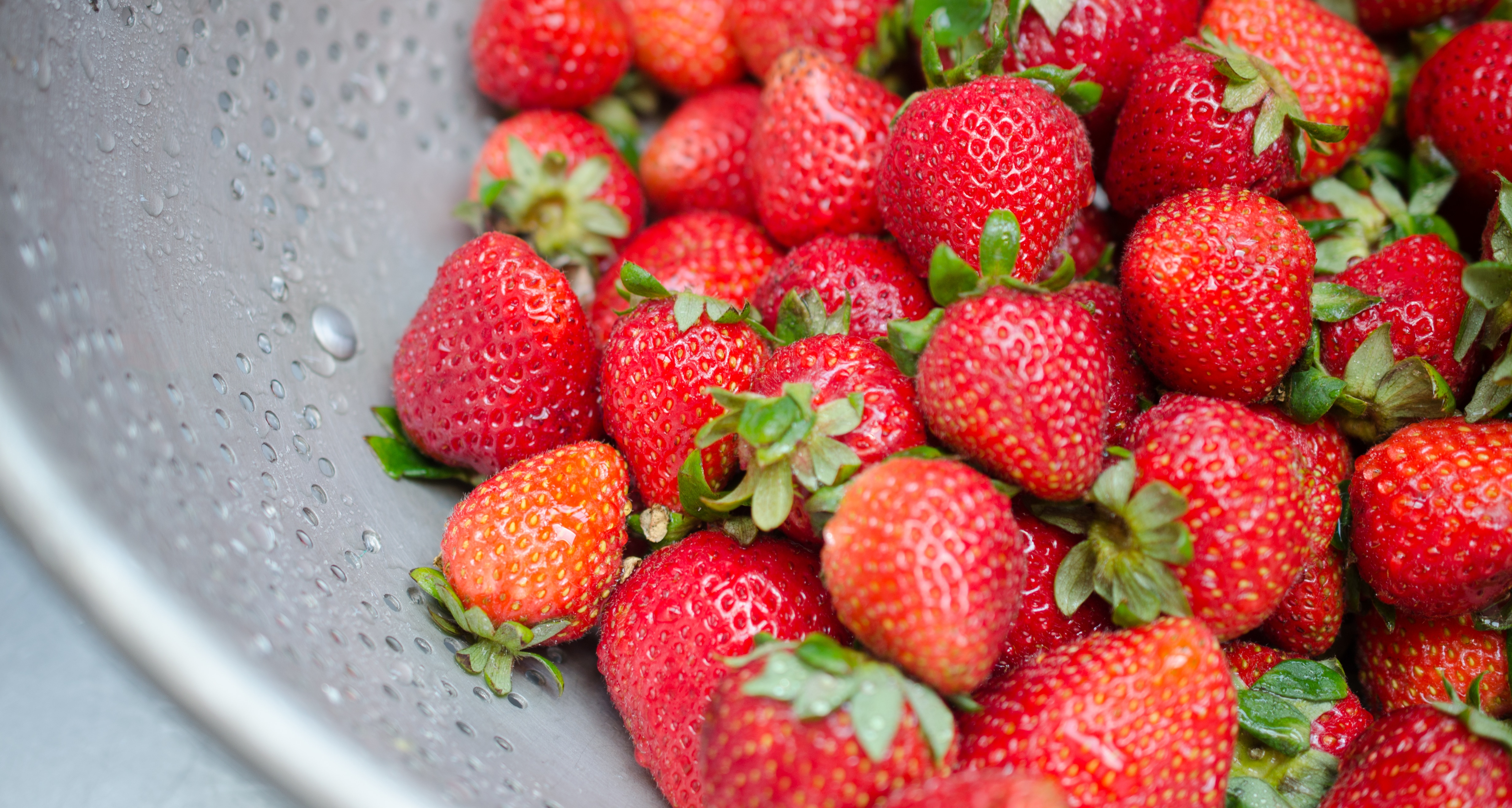 How to Choose Strawberries
Choose strawberries that have a good aroma and sweet fragrance. When ripe, the color of strawberry varieties can vary from a more medium red to deep red, so color is not always the best indicator. However, since they do not ripen after being picked, only choose strawberries that are fully red without any creamy white or pale green, with fresh-looking caps and perky green leaves.
Health-wise, strawberries are fantastic with a good amount of fiber and more vitamin C than any other berry. Topped with a spoonful of plain yogurt, they are a sweet-tart, wonderful, and delicious way to start your day.
However, we all have destiny, I believe. And, to me there's no doubt that strawberries shine their brightest in dessert. It's a creamy, indulgent, and awesome spring fling. Strawberries and cream are classic decadence. Absolutely nothing beats the taste of real whipped cream. There's a bit of science behind the combination — check out my Strawberries and Cream Cobbler in Cooking with Virginia to find out more about it.
Here's another link to check out with a bushel basket of links to summer desserts plus my recipe for Cornmeal Skillet Cake that would be perfect topped with strawberries.
The texture of this airy semifreddo is somewhere between frozen mousse and gelato. The word in Italian means "half-cold," and it's velvety soft, creamy, rich, and delicious. If you give it a try, let me know what you think!
Bon Appétit Y'all!
Virginia Willis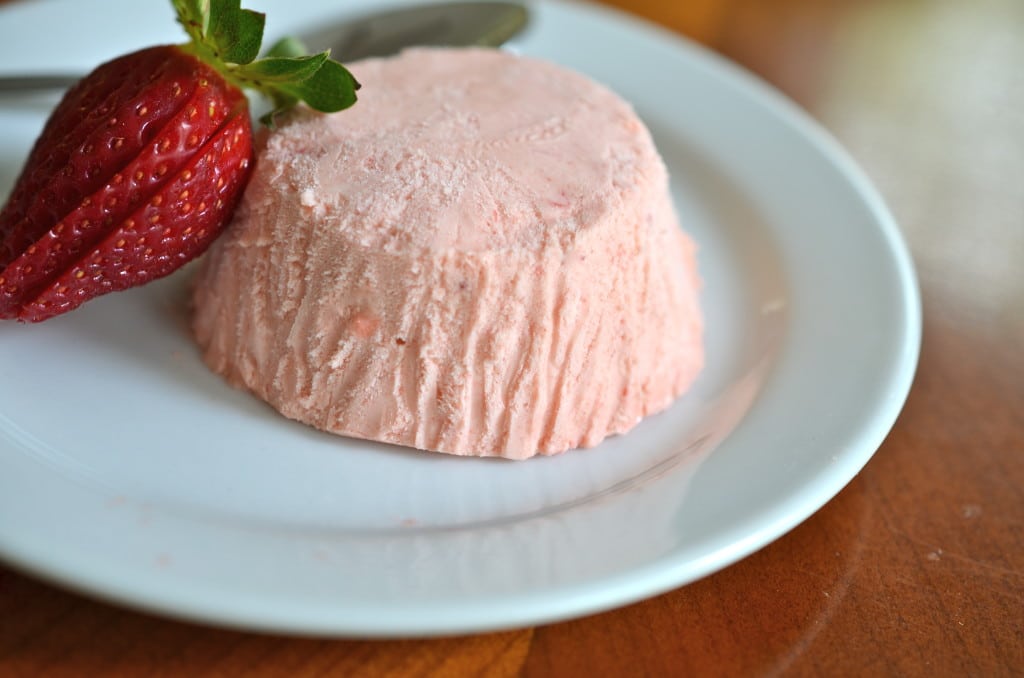 Strawberry Semifreddo
Makes 8 3-oz servings
Ingredients
2

large eggs

¼

cup

granulated sugar

¼

teaspoon

fine sea salt

1

cup

strawberry puree

1

cup

heavy whipping cream,

chilled

Fresh strawberries,

for serving
Instructions
Place a large saucepan with 2-inches of water over high heat. Bring the water to a boil then reduce the heat to maintain a simmer. Whisk the eggs, sugar and salt together in a medium bowl. Set the bowl atop the simmering saucepan, making sure the bottom of the bowl does not touch the water. Whisk constantly, over the heat, until the mixture reaches 170°degrees F and has thickened slightly, approximately 5 minutes.

Remove the bowl from the heat, add the strawberry puree and whisk until combined. If necessary, chill over a bowl of ice or refrigerate until cooled to room temperature.

Using a hand held mixer, whisk the chilled cream in a large mixing bowl until medium peaks form. Fold whipped cream into strawberry mixture until well combined. Transfer to molds and freeze until firm, at least 6 hours. Unmold and serve with fresh strawberries.
Please be nice. Unauthorized use and/or duplication of this material without permission is prohibited. Feel free to excerpt and link, just give credit where credit is due and send folks to my website, virginiawillis.com. Thanks so much.
Want to keep up with my culinary wanderings and wonderings? Lets connect on  Facebook , Twitter, Instagram, and Pinterest.

Please note that this post may contain affiliate links.