Please note that this post may contain affiliate links.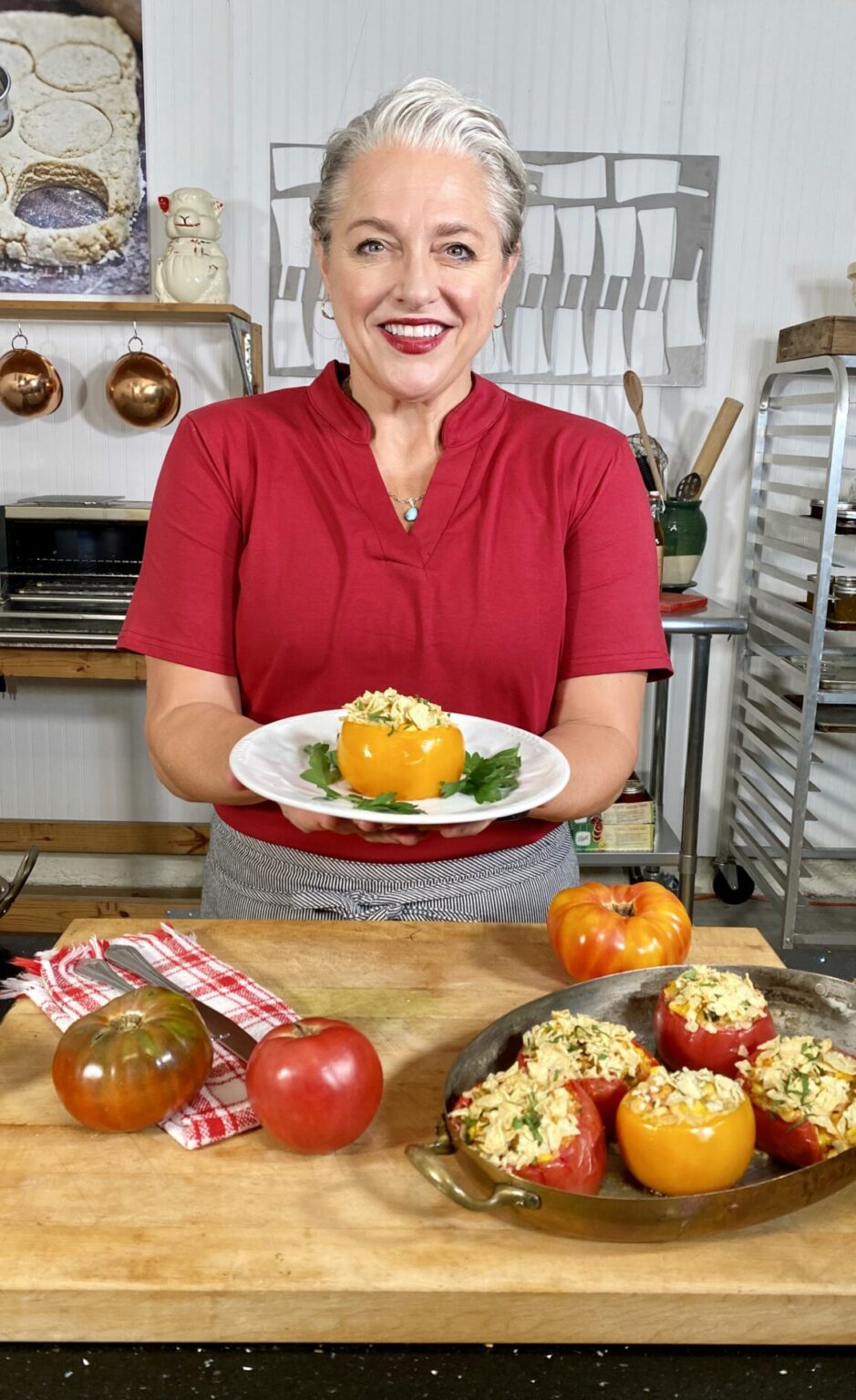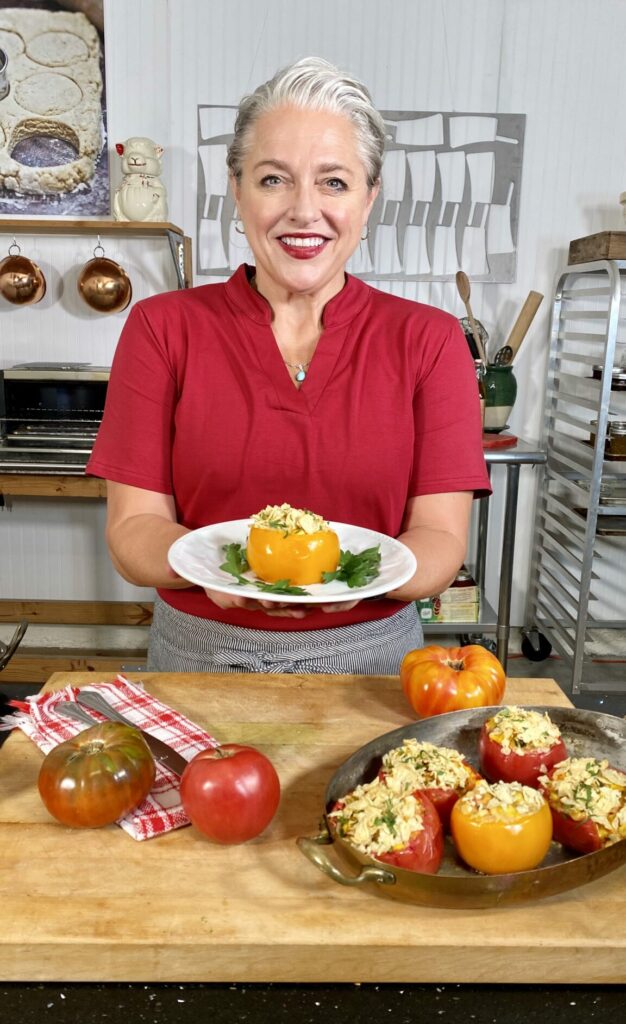 "She's lost her mind," you say. "She's hit her head with a kettlebell. How on Earth can a Stuffed Tomato recipe change someone's life?"Yes, something as small as a stuffed tomato can make a change in your life. Here's the deal, y'all. It's not one big thing, it's lots of little things that can make big changes in your life.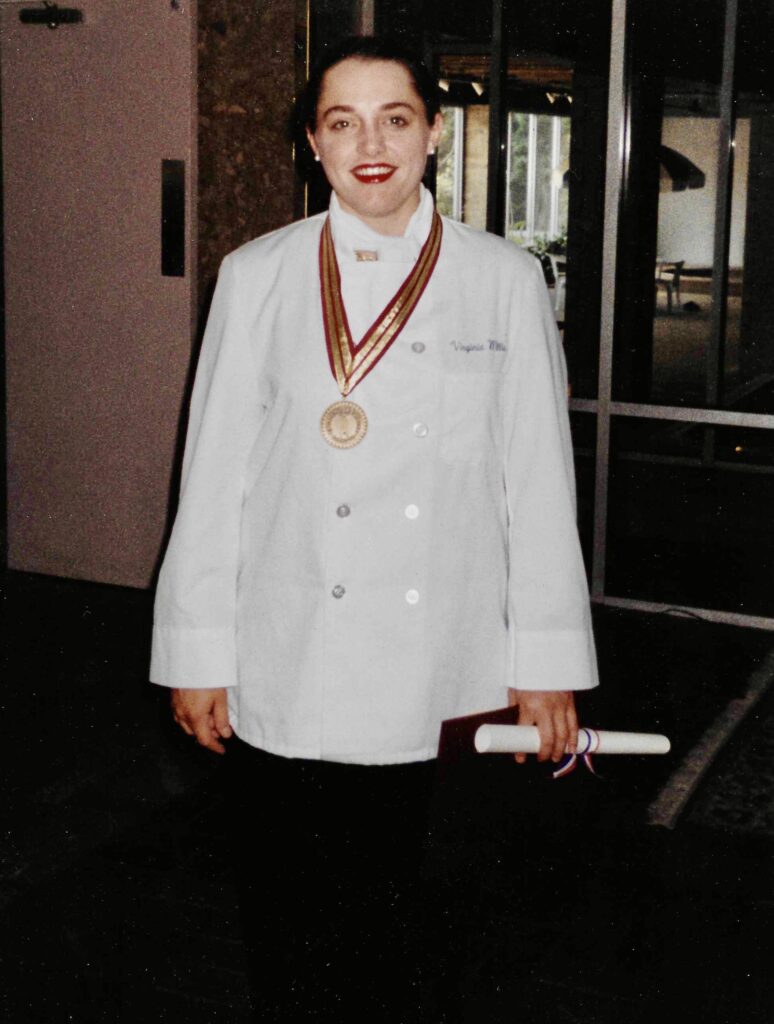 Beard Foundation
A small Beard Foundation scholarship helped me pay my way through culinary school. In 2016, I won a Beard Award for my cookbook, Lighten Up, Y'all. Lastly, I was able to cook at the Beard House for Nathalie Dupree's 80th Birthday. That experience was extremely pivotal. It quite literally marked the end of one chapter and the beginning of a new and much better one!
The Beard Foundation means a tremendous amount to me personally and professionally. JBF brings its mission to life through the annual Awards, industry and community-focused initiatives and programs, advocacy, partnerships, and events across the country. I know what a difference this organization can make in someone's life and purpose.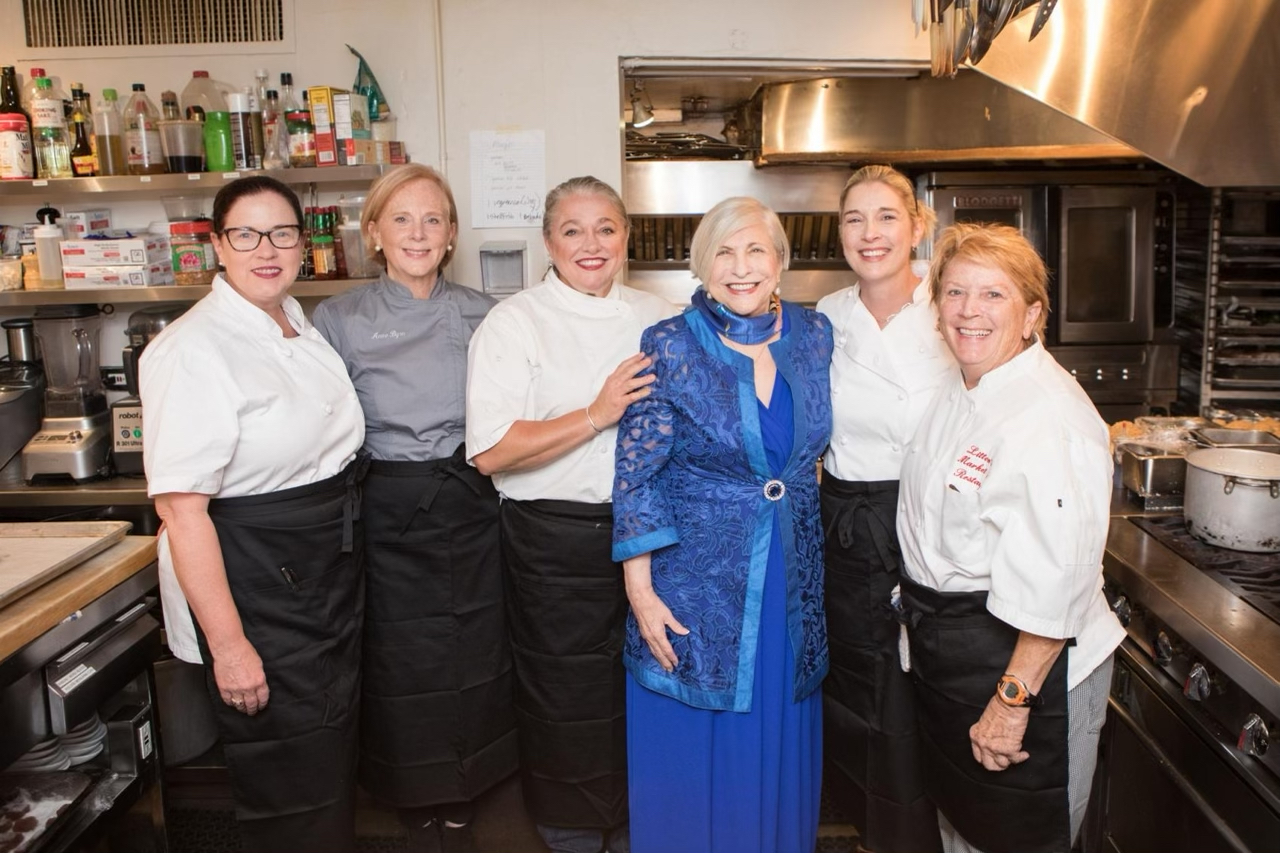 I have made it to the quarterfinals of the Favorite Chef competition. The contest raises money for the James Beard Foundation, a nonprofit whose mission is to celebrate, support, and elevate the people behind America's food culture and champion a standard of good food anchored in talent, equity, and sustainability.
The grand prize for Favorite Chef is $25K, a spread in Taste of Home, and an opportunity to cook at Platform, the Beard event space in NYC!
My hope is to use the prize money to better educate myself on nutrition, and create a program of good and good-for-you recipes for people that want to change their lives much as I changed mine. Just a little bit at a time can make big changes down the way — just like with this stuffed tomato!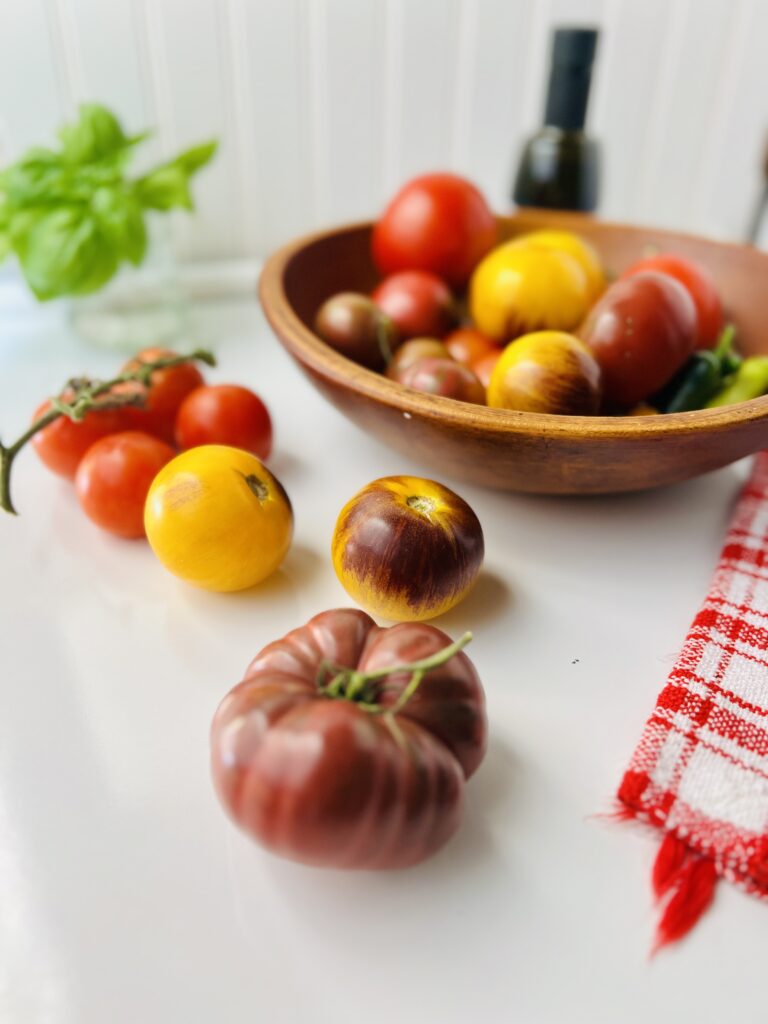 Healthy Tomato Recipes
Let's talk 'maters for a minute. Fresh tomatoes are only ever good in summer. So when it's tomato season, I heartily endorse eating the glorious ripe ones as often as possible. Tomatoes offer several potential research-backed benefits, including protection for brain, heart, and gut health. The vegetable, which is technically a fruit, is a great source of nutrients like vitamin C, potassium, and antioxidants such as lycopene. Lycopene is a strong antioxidant with numerous health benefits, including improved heart health and a lower risk of certain types of cancer.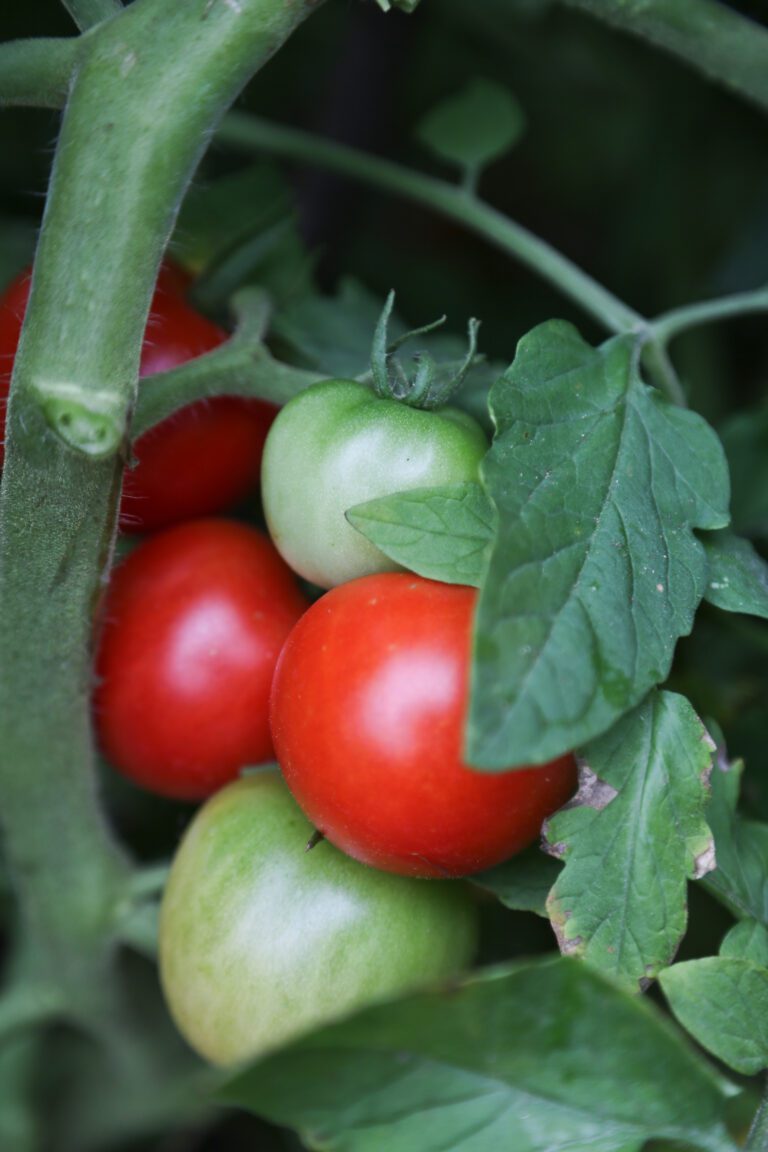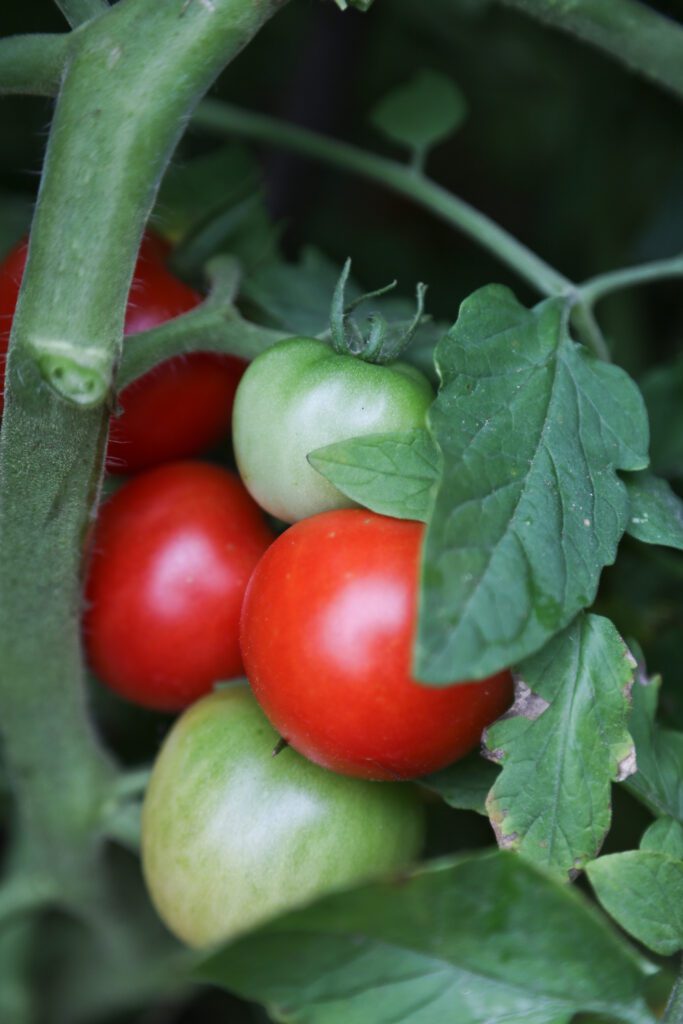 Finding Purpose in Life
Can a stuffed tomato change your life? Of course, it can. It's recipes like this one that are good and good-for-you, recipes like this that will lower your cholesterol, add antioxidants to your diet, and put more heart-healthy fiber in your gut. Recipes like this Stuffed Tomato can help you stay motivated to be your best self.
How you live your day is how you live your life.
I have found my purpose — to share good and good-for-you recipes that can help you live a better life, just like they have improved mine. I feel like I have something bigger to do than just help you cook good food and write cookbooks. I feel like it is my purpose in life to help others, just like I needed. I want to be your cheerleader!
Virginia Willis for Favorite Chef
This is WHY I am asking you to vote for me to help me become Favorite Chef. I want to help others realize that it's possible to
Eat food that is good

and

good for you — like this Stuffed Tomato.
Cook recipes that help your mood and mental outlook.
Drastically improve your physical, mental, and spiritual health with better eating.
Understand that it's little things every day, progress is progress no matter how small.
Eat indulgent, rich, and fatty foods! My friend and nutritionist Ellie Krieger has a  tried-and-true food philosophy of "Usually/Sometimes/ Rarely, " that I believe in 10K%!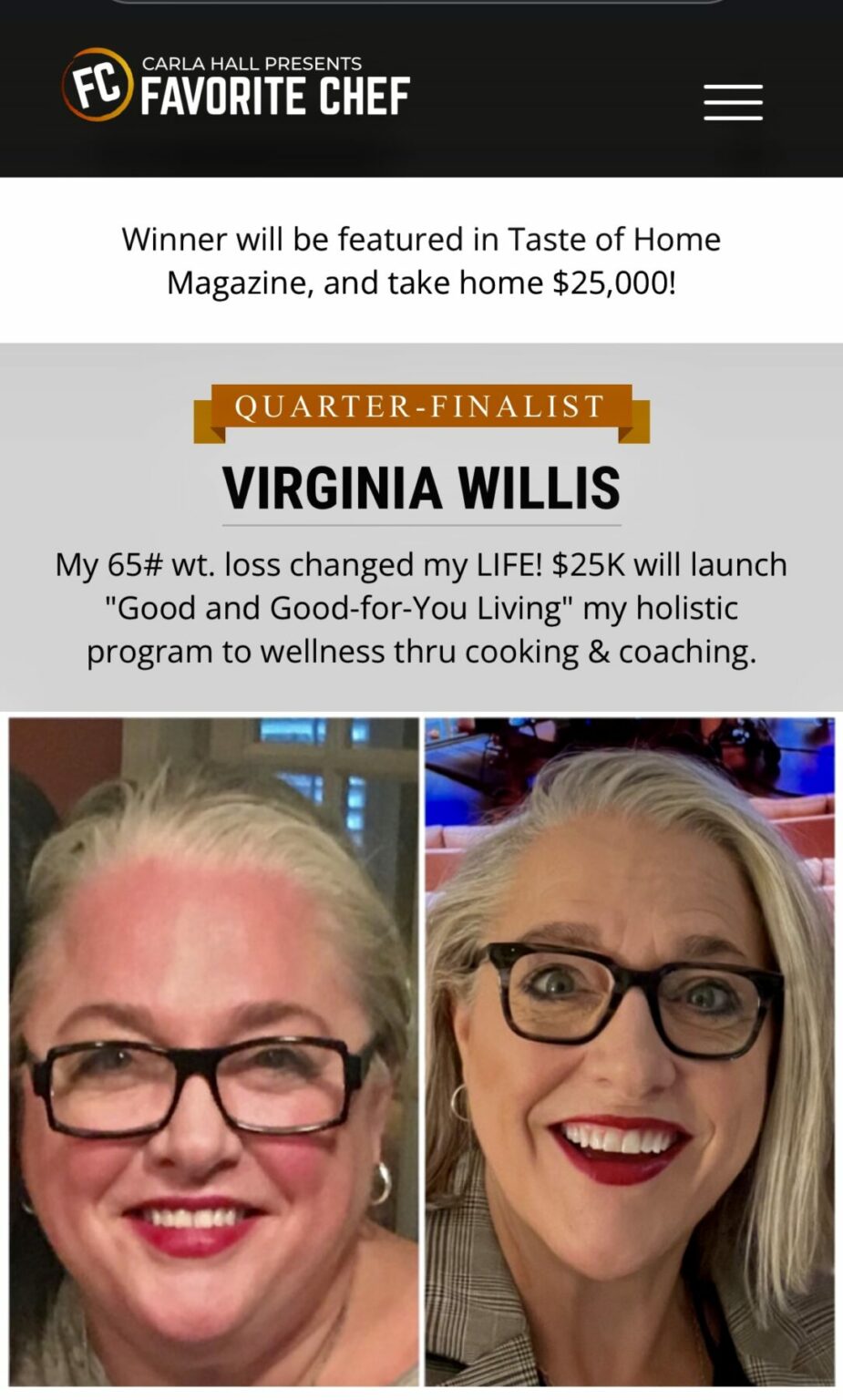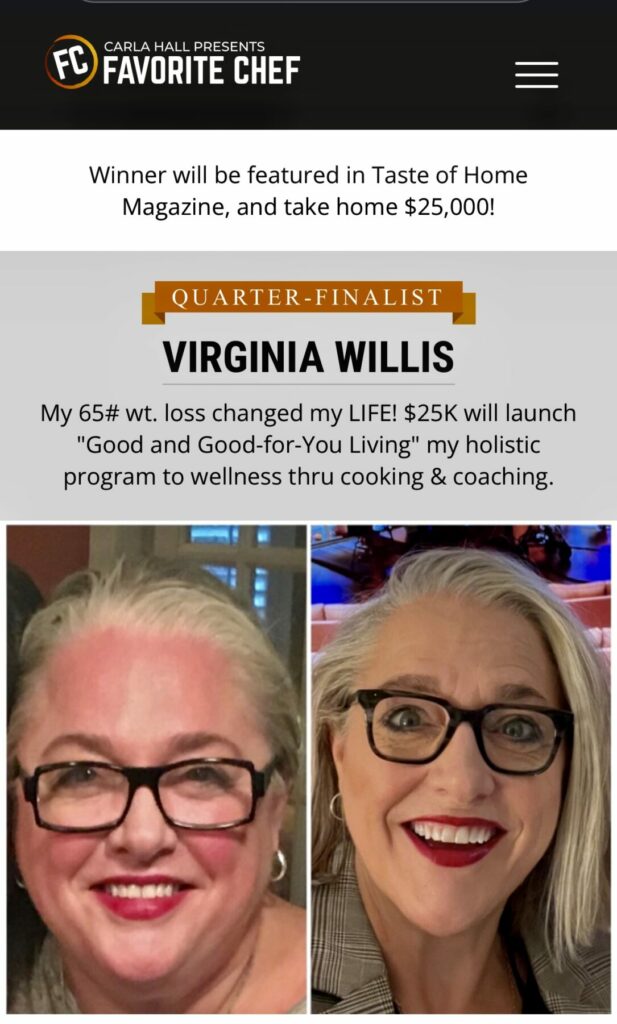 Health Gain > Weight Loss!
A few years ago I was at the end of my rope. Unhappy and depressed, I was passed over for a major media opportunity because I was too fat. (That's not what they said, but face it, that's what it was.) My relationship was circling the drain and I kept moving my boundaries again and again trying to "make it better." I was eating and drinking too much, and well, in a therapy session I said, "I feel like I am drowning in a bucket of misery." It was awful.
And, it was weeks before the Beard Dinner for Nathalie, one of the highest honors I could ever imagine in my career.
There are two things to do when you are at the end of your rope: climb up or let go. Letting go wasn't an option. And, I'll be clear, I am not just saying all this to be dramatic… I was in deep dark water. Overwhelmed, I decided to start moving towards "healthy and strong" and here I am nearly 5 years later, a completely different human.
I know it can be done. I know people can change their lives for the better through cooking, coaching, and community. Winning Favorite Chef will help me keep climbing — and throw a rope to others that need a hand.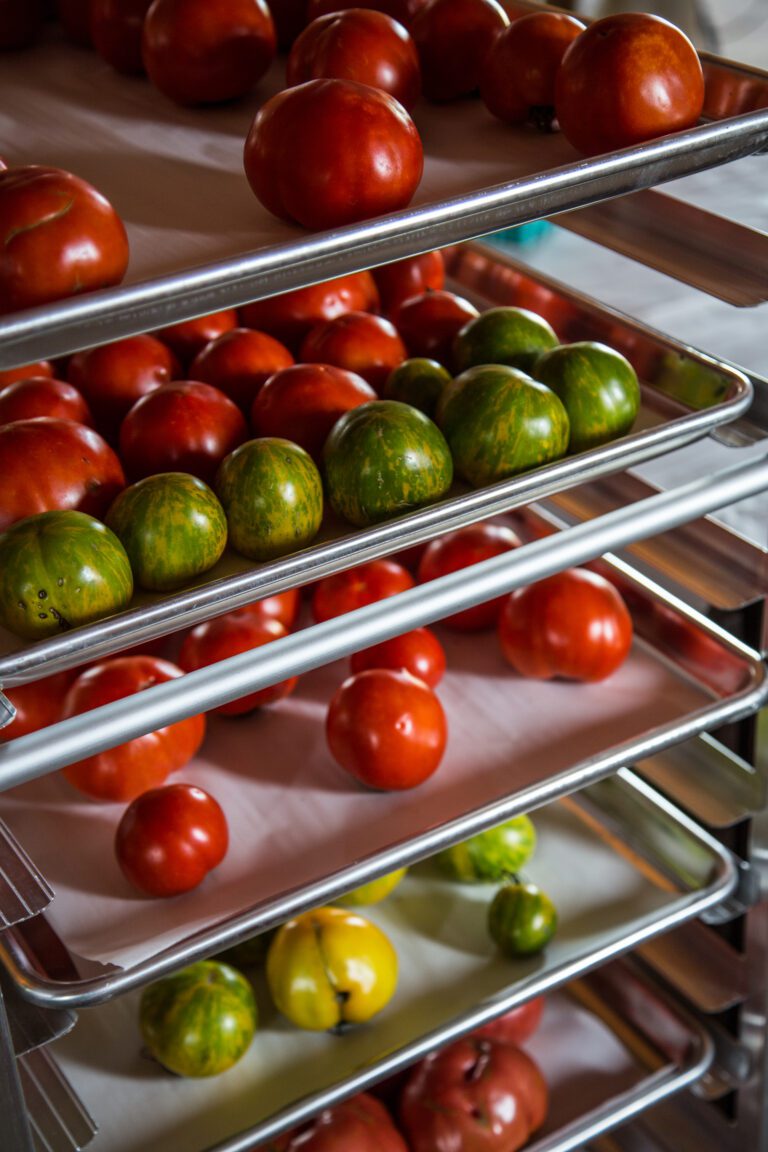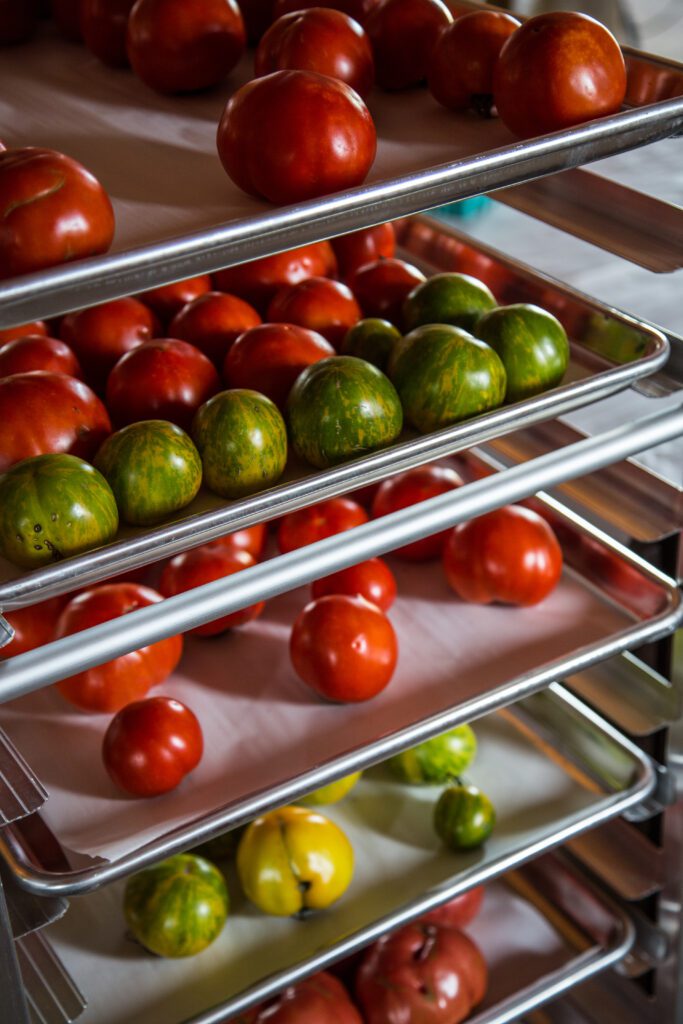 Please Lend Me a Hand
Vote every 24 hours. I get it's tough, I really do — but if you are goofing around on social, try to goof on over and cast a free Vote for Virginia. 😉
Please SHARE and forward this email to friends and work colleagues. The key to me winning is reach!
Tax-deductible donations to the Beard Foundation count as 2x the votes. (Donate 25$ = 50 votes)
You can vote for FREE every 24 hours by logging in with your Facebook password or using a credit card for ID (that will not be charged.)
Thanks so much for your consideration.  I am incredibly grateful for your support. Here's that link again. I would greatly, greatly appreciate it if you could SHARE this with your friends, colleagues, and family. Please let me know if you give my "life-changing" Stuffed Tomato Recipe a try!
https://favchef.com/2023/virginia-willis
Bon Appétit Y'all!
Virginia Willis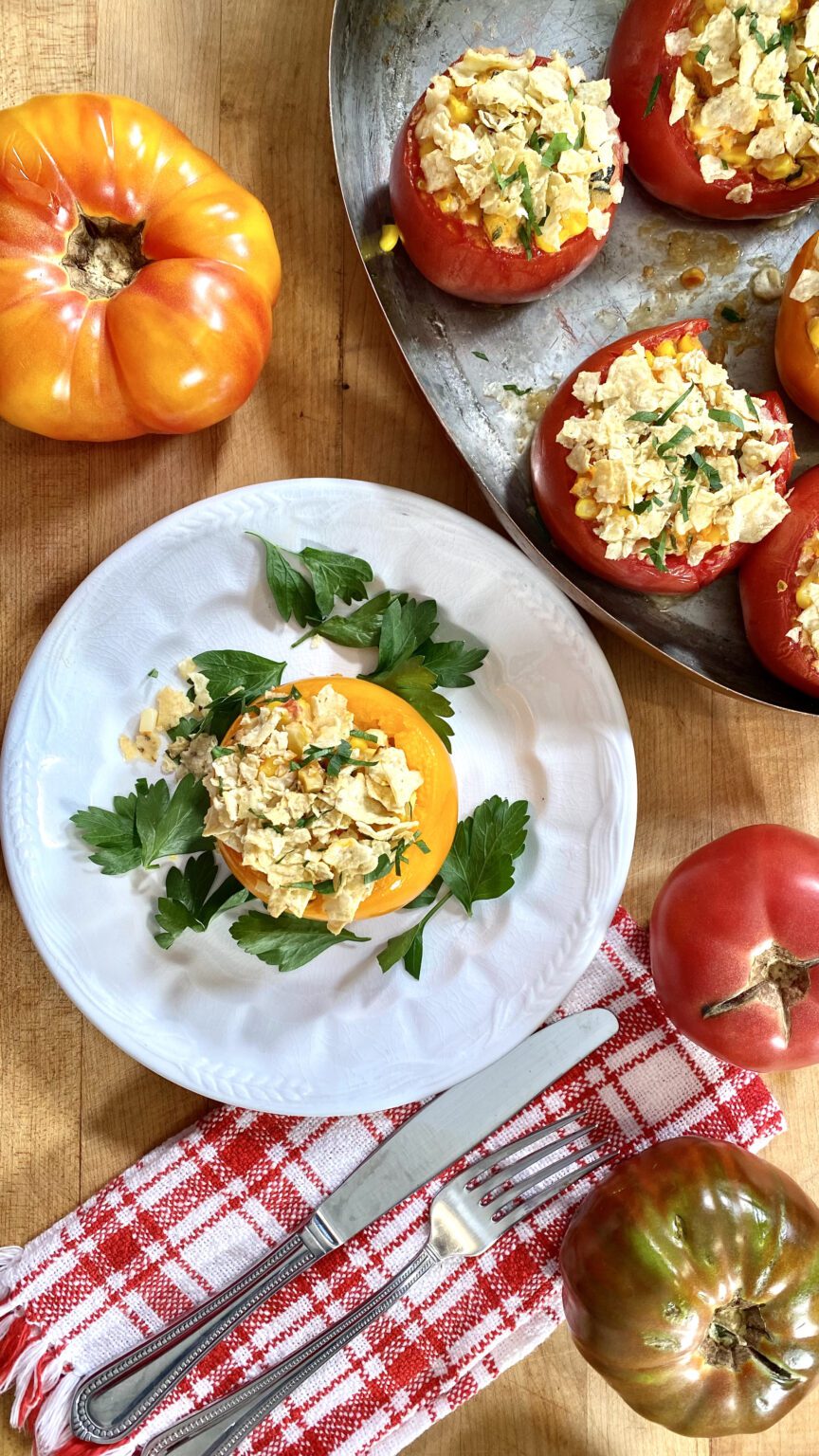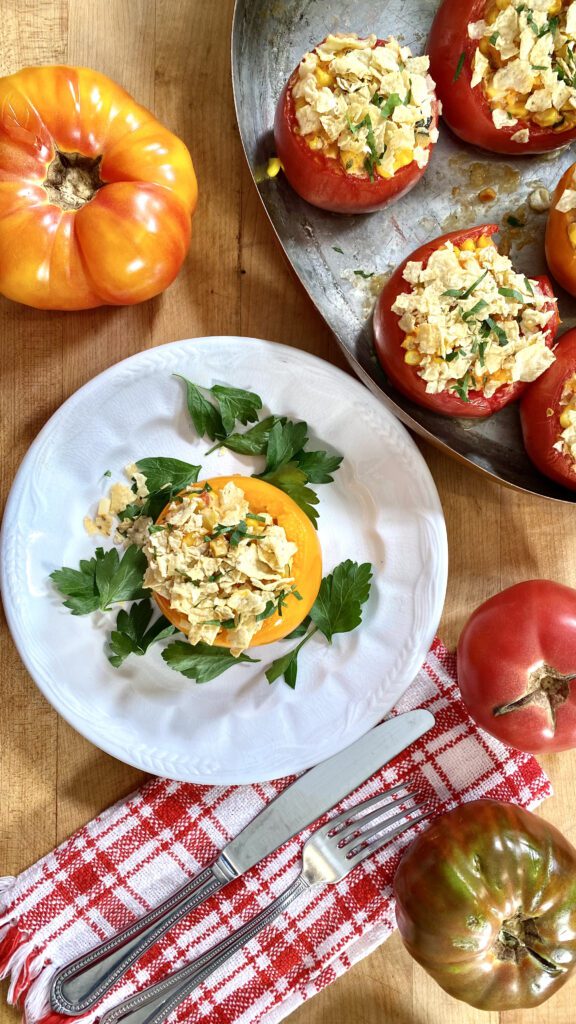 Cheesy Stuffed Tomatoes
One of my favorite ways to eat tomatoes is packed with fresh summer vegetables like sweet corn and squash. You could use other cooked and cooled vegetables, as well, such as lady peas, black-eyed peas, butterbeans—even okra or eggplant. Tortilla chips take the place of bread crumbs and add another layer of corn flavor, and are gluten-free, as well.
Ingredients
4 to 6

large tomatoes

2 to 3 pounds, each about the size of a tennis ball

1

tablespoon

pure olive oil

1/2

sweet onion

chopped

1

garlic clove

very finely chopped

4

ears fresh sweet corn

kernels only (about 2 cups)

1

small zucchini

seeded and diced

Coarse kosher salt and freshly ground pepper

One 6-ounce log creamy goat cheese

about 1 scant cup

1

tablespoon

chopped fresh herbs

such as basil, cilantro, or parsley

1

cup

coarsely crushed corn tortilla chips

about 3 ounces
Instructions
Heat the oven to 350 degrees F.To form the tomato shells, with a serrated knife, slice off the tops of the tomatoes and remove their cores. Using your index finger, remove and discard the seeds. Then, using a melon baller or a spoon, scoop out the pulp, transferring the juices and pulp to a small bowl. Using your hands, squish the pulp and seeds until smooth but slightly chunky. Set aside and wash your hands.

Meanwhile, heat the oil in a large skillet over medium heat. Add the onion and cook until soft and translucent, 3 to 5 minutes. Add the garlic and cook until fragrant, 45 to 60 seconds. Add the corn and zucchini; season with salt and pepper. Cook, stirring occasionally, until the vegetables are tender, 8 to 10 minutes.

Add the tomato mixture and cook, stirring occasionally, until it has been absorbed into the vegetable mixture and the skillet is dry, 3 minutes. Set aside to cool slightly. Place the goat cheese in a bowl. Add the vegetable mixture and chopped herbs. Stir until smooth and well-combined. Taste and adjust for seasoning with salt and pepper.

Arrange the tomato shells, cut-side up, in a small casserole dish. Spoon some filling (about 1/3 cup, depending on the size of the tomato) into each tomato. Sprinkle the chips over the filling.

Bake until the filling is heated through, the tomato shells are tender, and the topping is golden brown, 20 to 25 minutes. Serve immediately.
Let's cook something up! If you are interested in hosting me for a speaking engagement, event, cooking class, or a book signing, let me know! Send an email to jona@virginiawillis.com and we'll be back in touch as soon as possible.
I am not a doctor, RD, health professional, or WW representative. I am simply sharing what works for me. My blog is for informational or educational purposes only and does not substitute professional medical advice or consultations with healthcare professionals.
Note that this post may contain affiliate links and I may make a commission if you use my affiliate link to buy the product.
Please be nice. Unauthorized use and/or duplication is prohibited. All photos and content are copyright protected. If you wish to republish this recipe, please link back to this recipe on virginiawillis.com. Thanks so much!

Please note that this post may contain affiliate links.