Please note that this post may contain affiliate links.

Yep, well someone forgot to tell Mother Nature because it hit 90° yesterday in Atlanta. Fall officially starts today and yes, it is a bit cooler in some parts of the country. Autumn is perhaps my favorite season. I love the change to cooler weather — and how it changes things up in the kitchen. As okra and tomatoes disappear from the farmer's market I yearn to cook root vegetables and winter greens. I have yet to meet a collard green I don't like. Fall vegetables need a bit more attention than summer ones. Summer vegetables hardly need cooking. A flash in the pan, a quick dip in boiling water, or even sliced and served raw — summer vegetables are simple. Fall vegetables need a tad more work. Fall vegetable recipes use braising, roasting, and a little more cooking effort to bring out their full, rich flavors.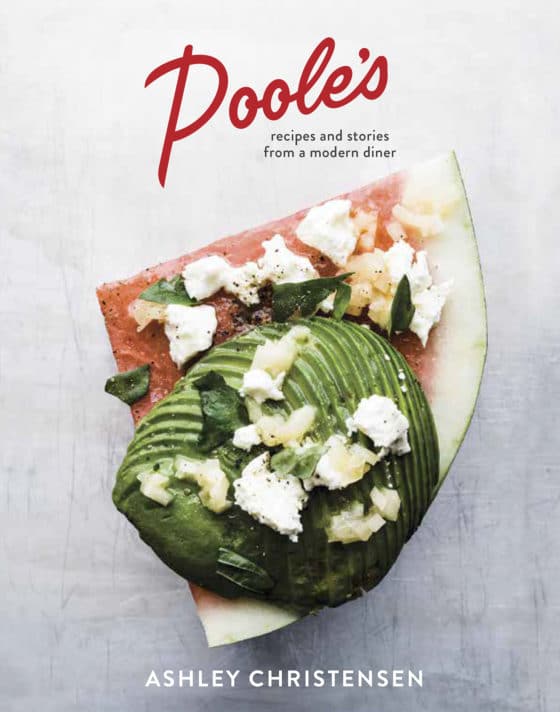 Poole's Diner by Ashley Christensen
As you head into fall and need inspiration for switching seasons in the kitchen, make sure to check out chef Ashley Christensen's new cookbook Poole's:Recipes and Stories from a Modern Diner. A much heralded cookbook for fall by Ten Speed Press, it delivers and lives up to the anticipation. It's an absolutely beautiful book filled with delicious, tantalizing recipes and gorgeous photographs by the talented Johnny Autry.
I've been a fan of Ashley for many years. Several years ago the Southern Foodways Alliance Fall symposium theme was pork. The Saturday luncheon is a big deal; it's an honor to be chosen to cook. It's also a very big stage with some of the most talented chefs, food writers, and culinary professionals at the table. She created a spectacular vegetable luncheon with not a smoky lardon of pork in sight. It was smart, it was out of the box, it was signature Ashley Christensen.
Best Chef in the Southeast
She's a damn good cook and has written a spectacular book with co-author Kaitlyn Goalen, co-founder and editor of Short Stack Editions. Ashley was named Best Chef in the Southeast by the James Beard Association in  2014. The recipes are a blend of twists on classics and modern, inventive recipes that reflect the pedigree of that honorable accolade. Granted, it's a restaurant chef's cookbook so there's more than one recipe with sub-recipes, but everything is broken down very clearly to make it doable for a home cook. You get the feeling she really wants you to get it. She's not talking down from a lofty chef perch. It's very accessible, yet if you are a food professional I guarantee you'll find unusual flavor combinations and interesting techniques that will inspire you.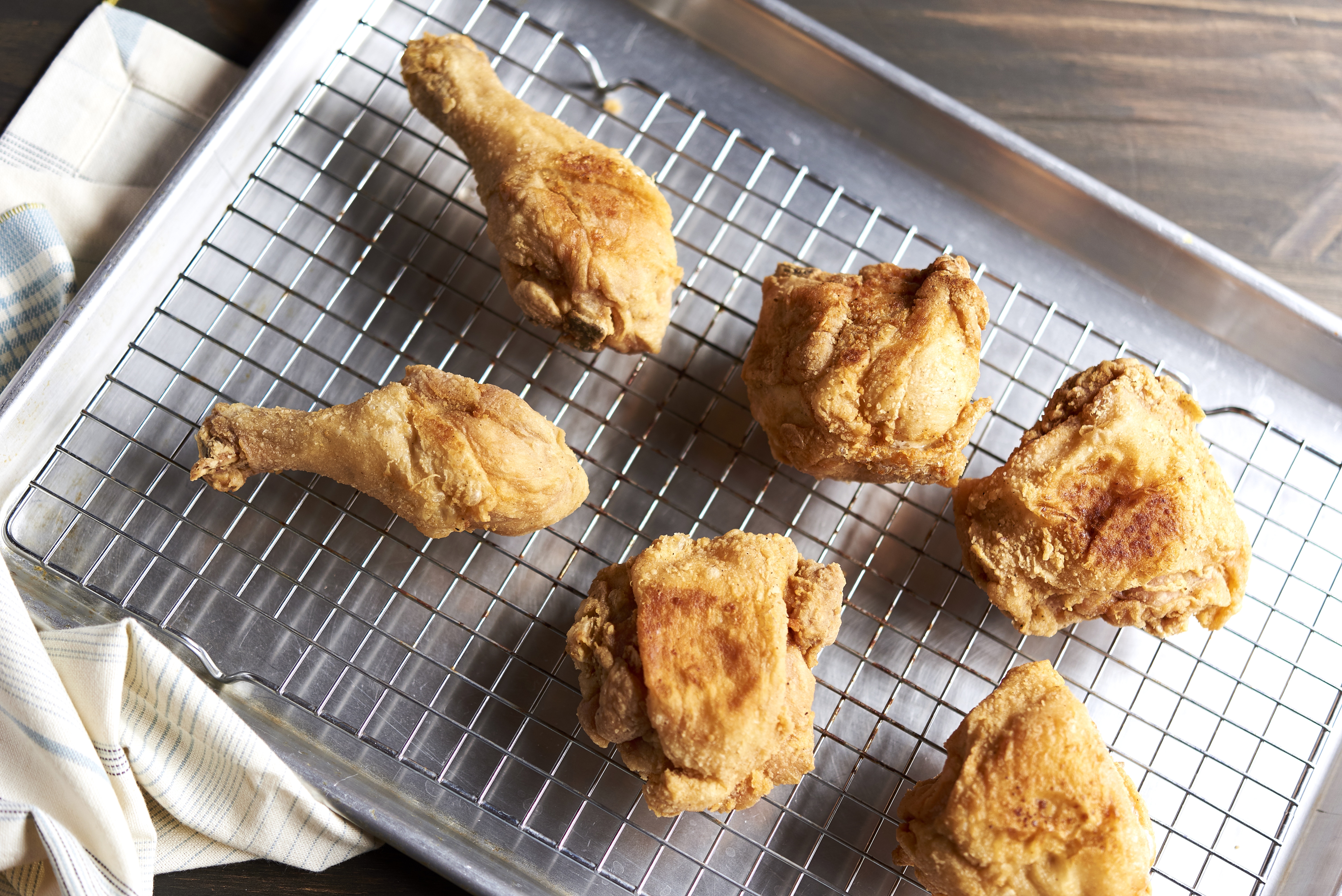 What is Southern Food?
You will notice the word "Southern" is not in the title or on the cover. The book is described as a" bold and revelatory reinvention of Southern food," — and I'll have to say that was probably written by someone in California. Lordy mercy, people. We eat more than fried chicken and biscuits. Those kinds of assumptions get my gander up. I have reminded more than one person from outside the region that not only do we have internet access, but they also let us out periodically to travel and explore other foods and regions. (Bless their heart.)
Ashley's Poole's Diner cookbook may not be what some people think of when they think of the food of my people, but this is Southern food, too. Yes! Sign me up for her Crab Churros with Piquillo Pepper Mayo or the Duck Liver with Sweet Potato Dirty Rice. And, if I want to stay a bit more down-home, I can check out her recipe for Stewed Tomatoes with Charred Okra or her Cornbread Crab Cakes.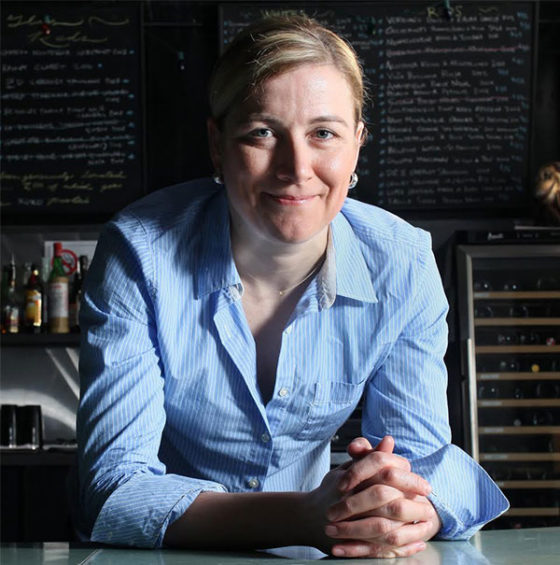 Poole's Diner
The writing is personal. You'll feel like she's in the kitchen with you.  And, the reviews are stellar.
"We relate to the idea of the American diner because we find familiarity through that style of food, but Ashley Christensen has taken that notion, that essential piece of culinary identity, and created a magnificent temple to edible pleasure. This book is a superb and brilliant set of recipes and a marvelous story of the food we all want to eat. Poole's Diner is one of my favorite restaurants in the world and this book is your gateway to understanding why. Oh, and two words: Tomato Pie."
—ANDREW ZIMMERN, host of Bizarre Foods 

"The first two snacks, among the more than 100 recipes in this collection, are misleading: pimento cheese followed by deviled eggs might cause readers to think that this is another tome featuring good old Southern comfort food classics. But the James Beard Award–winning chef Christensen, owner of Poole's and six other eateries in Raleigh, N.C., quickly reverses course, steering head-on into the wilds of modern cuisine with fried eggplant with burnt honey aioli, and turnip green fritters with whipped tahini. Dynamic flavor and texture combinations highlight the salad section, which includes tangy options such as heirloom tomatoes with crushed olives, crispy quinoa, and white anchovy dressing. The vast breadth of a diner menu perhaps explains why a standard recipe for potato latkes turns up in the vegetable chapter, though they would certainly go well as an accompaniment to the Poole's steak, simply seasoned and served with a red wine pan sauce…."
– PUBLISHERS WEEKLY

"Poole's reminds me of my favorite bistros and brasseries in Paris, the out-of-the-way places that thrive on real food and no hype, the beautiful yet simple little restaurants where the recipes are time-honored yet creative, the ingredients are not too far removed from the farm, the presentation is fun and never fussy, and the entire dining experience is an adventure that I think about long after the meal. Eating there is an absolute joy."
—JOHN GRISHAM, author

Fall Vegetable Recipes
So, do yourself a favor and get yourself a copy of this cookbook. You'll be glad you did.
I'm heading out to the Big D to cook for Chefs for Farmers and have lots of events on the fall schedule. Check out my events page and I hope to see you soon.
With a nod towards "bold and revelatory reinvention of Southern food" ahem, I'm sharing my recipe for Vegan (!!) Braised Collards in Tomato-Onion Gravy from Lighten Up, Y'all as well as Ashley's recipe for Roasted Carrots with Whipped Tahini.
How's that for turning things upside down with Southern fall vegetable recipes?
Bon Appétit Y'all!
Virginia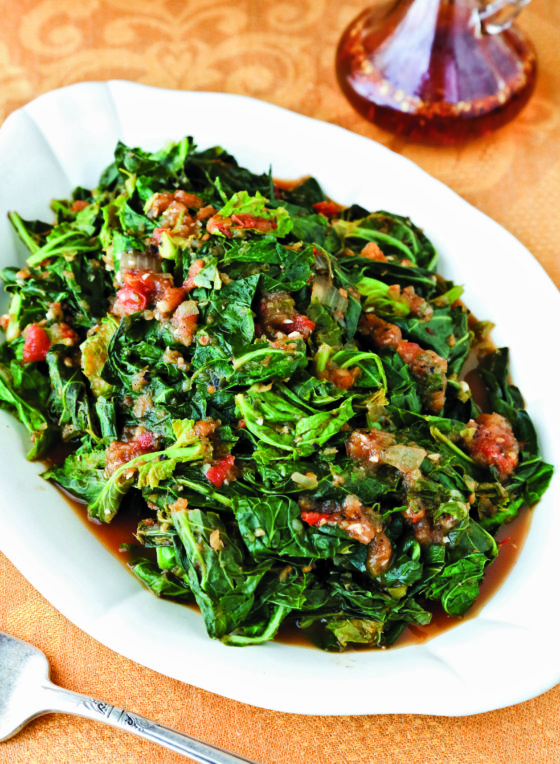 Braised Collards in Tomato-Onion Gravy
Serves 6
A few years ago, I was visiting my cousin Gene and his wife, Kathy, in Fort Valley, Georgia, and teaching a class at a local cooking school. We needed collard greens, so I told the owner I needed two bunches. She drove down the street to a pickup truck parked nearby and came back with two "bunches." Well, these bunches easily contained two or three monster-size bundles, so big that I had to hug them with both hands. We laughed for hours about the size of Fort Valley collards.
 Traditional Southern collards are cooked with fatback, ham hock, or bacon grease. There's a lot of flavor in that fat, so when you eliminate it, you need to bump up the flavor elsewhere. Charring the tomatoes before adding them to the gravy is a great way to add a smoky, umami-rich note without adding fat or calories.
4 ripe, medium Roma tomatoes, cored
2 teaspoons canola oil
1 sweet onion, chopped
3 garlic cloves
Coarse kosher salt and freshly ground black pepper
16 cups chopped collard greens (1 pound)
Heat a medium skillet over high heat. Add the cored tomatoes and cook until they are charred on all sides, about 5 minutes. Remove to the bowl of a food processor fitted with the metal blade.
Let the skillet cool slightly by taking it off the heat or decreasing the heat, depending on how smoking-hot your skillet is. Have the heat at low and add the oil (the skillet will still hold a great deal of heat). Add the onion and garlic, and sauté, stirring occasionally, until both are a deep golden-brown, 8 to 10 minutes. Remove from the heat and let them cool slightly. Transfer to the food processor bowl containing the reserved charred tomato, and process until smooth. Transfer the mixture to a large saucepan. Cook over medium-low heat until thickened, 5 to 7 minutes. Season with salt and pepper. 
Add the chopped collards and cook until just tender, 15 to 20 minutes. Taste and adjust for seasoning with salt and pepper. Serve warm.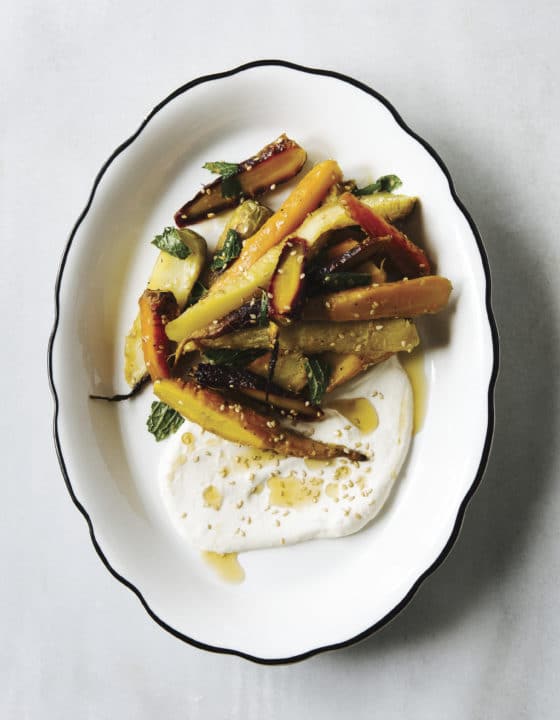 Roasted Carrots with Whipped Tahini
Serves 6 to 8
Ashley writes, "Carrots generally don't get the spotlight they deserve. Sure, they are called in to take supporting roles in soups, stocks, and salads. If and when the carrot is the star, little thought has been put into highlighting all of its attributes. It drives me crazy to see them overcooked or glazed in sugar."
She continues, "The carrot is a diverse little garden beast, full of natural sweet­ness and a truly unique style of earthiness. Its skin is its most genuine connection to the soil in which it grows (I see you with that peeler in your hand . . . don't even think about it), and it's packed full of vitamins, minerals, and deliciousness. For this dish, I like to get an assortment of colors for the prettiest final dish. While overroasting is a common pitfall, roasting at too low a temperature is just as big a bummer. High heat is crucial to bring out the texture in the skin and allows the carrots to truly roast, yielding a well-cooked and slightly caramelized root that still has a good bite in the center."
2 pounds medium carrots, tops removed and saved for another use
1 tablespoon olive oil
Sea salt
Black pepper in a mill
5 medium thyme sprigs
1 bay leaf
2 cloves garlic, crushed
2 tablespoons fresh orange juice
Zest from ½ orange
1 teaspoon sesame oil
8 fresh mint leaves, torn
2 teaspoons toasted sesame seeds
½ cup Whipped Tahini (see below)
Preheat a convection oven to 400°F (or a regular oven to 425°F). Line a baking sheet with parchment.
Place the carrots in a large bowl with the olive oil, 1 teaspoon salt, about 20 turns of the pepper mill, thyme, bay, and garlic. Toss to coat well. Arrange the carrots on the parchment-lined baking sheet and bake for 20 minutes, rotating the pan 180 degrees halfway through. Let cool to room temperature.
Trim the ends of the carrots and cut on the diagonal into 2-inch-long pieces. Place in a medium bowl. Add the orange juice and zest, sesame oil, mint leaves, and sesame seeds and toss to coat. Spoon the tahini in the center of a serving platter. Arrange the carrots on top of the tahini and serve.
Whipped Tahini
Makes about 2 1/2 cups
Ashley writes, "I've recently developed a bit of a cooking crush on the flavors of the Middle East. There's something so richly satiating, yet light and clean about so many of these dishes. I've never been able to truly unlock their genius, but I'm one step closer thanks to Olives, Lemons & Za'atar, a cookbook by Rawia Bishara. In it, I found the secret to one of my favorite condiments, whipped tahini (sesame paste). This recipe is inspired by hers, and is so basic and simple, so endlessly versatile, that I can now imagine it on everything, which, to me, is the sign of a great recipe. This tahini makes a beautiful condiment for turnip and feta fritters and adds richness to the roasted carrots. I also love it as a dip for crudité."
1½ cups tahini, well shaken
3 or 4 cloves garlic, crushed and with cores removed
1 tablespoon fresh lemon juice
1 teaspoon sea salt
In a food processor, combine the tahini, garlic, lemon juice, and salt and process for 4 to 6 minutes, until the mixture lightens in color. With the motor running, gradually add up to 1 cup water, processing until the mix­ture is super smooth and creamy, like mayonnaise; the mixture will seize at first before emulsifying into a smooth spread. Store in a lidded container in the refrigerator for up to 3 days.
Roasted Carrots with Whipped Tahini – Reprinted with permission from Poole's: Recipes and Stories from a Modern Diner by Ashley Christensen, copyright © 2016. Photography by Johnny Autry. Published by Ten Speed Press, an imprint of Random House LLC.
Photos of Braised Collard in Tomato Onion Gravy and me in the collard patch by Angie Mosier. Fried Chicken photo courtesy of Craftsy.
***
Let's connect on Facebook , Twitter, Instagram, and Pinterest!
Please note that this post may contain affiliate links.