Please note that this post may contain affiliate links.
It's Hotter than Georgia Asphalt

It's super hot and the peak of summer. We may be wilting, but tomatoes are thriving! A garden-ripe, fresh tomato is the absolute ultimate in summer produce. Out of season tomatoes are flavorless rock-hard orbs shipped from some other hemisphere. Out of season tomatoes are pure disappointment. In season, tomatoes are bursting with flavor, juicy and luscious. There is nothing as wonderful as the full, rich, almost wine-like flavor of a vine ripe tomato. So, when it's tomato season, I heartily endorse eating those glorious ripe ones as often as possible.

Dynamic Duo
In my opinion, there is nothing as wonderful as sliced tomato and mayonnaise with a simple sprinkling of salt and a grind or two of pepper. First of all, you have to recognize that mayonnaise is a food group in the South. Southerners for generations have basked in the spell-binding glory of a 'Mater Sandwich, the magnificent sum that is far grander than its simple parts of cheap squishy white bread, sliced tomato, and mayonnaise. (BTW I am convinced these sandwiches are served as a welcome snack at the Pearly Gates — or at least the Southern entrance.)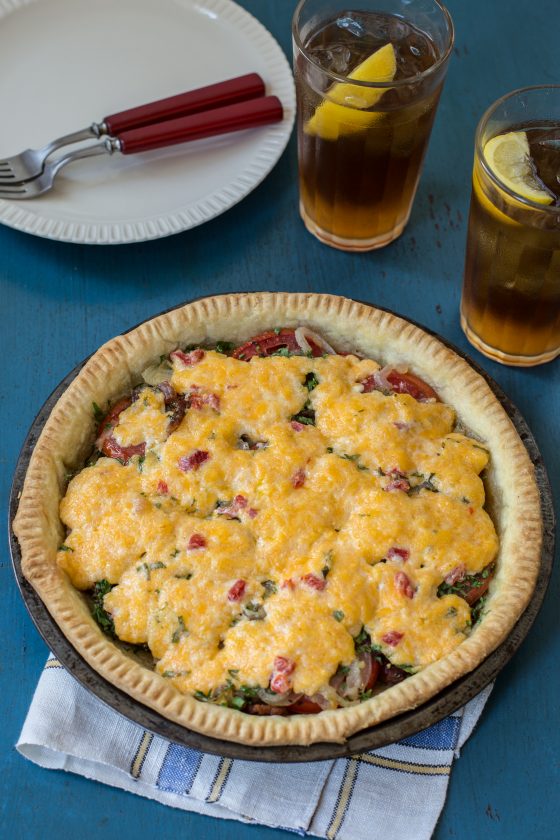 Tomato Pie
And, let's face it — Tomato Pie is essentially a 'Mater Sandwich topped with melted cheese. In Secrets of the Southern Table I have a recipe for Pimiento Cheese Tomato Pie. Click HERE for my recipe featured in the New York Times. You're welcome. 😉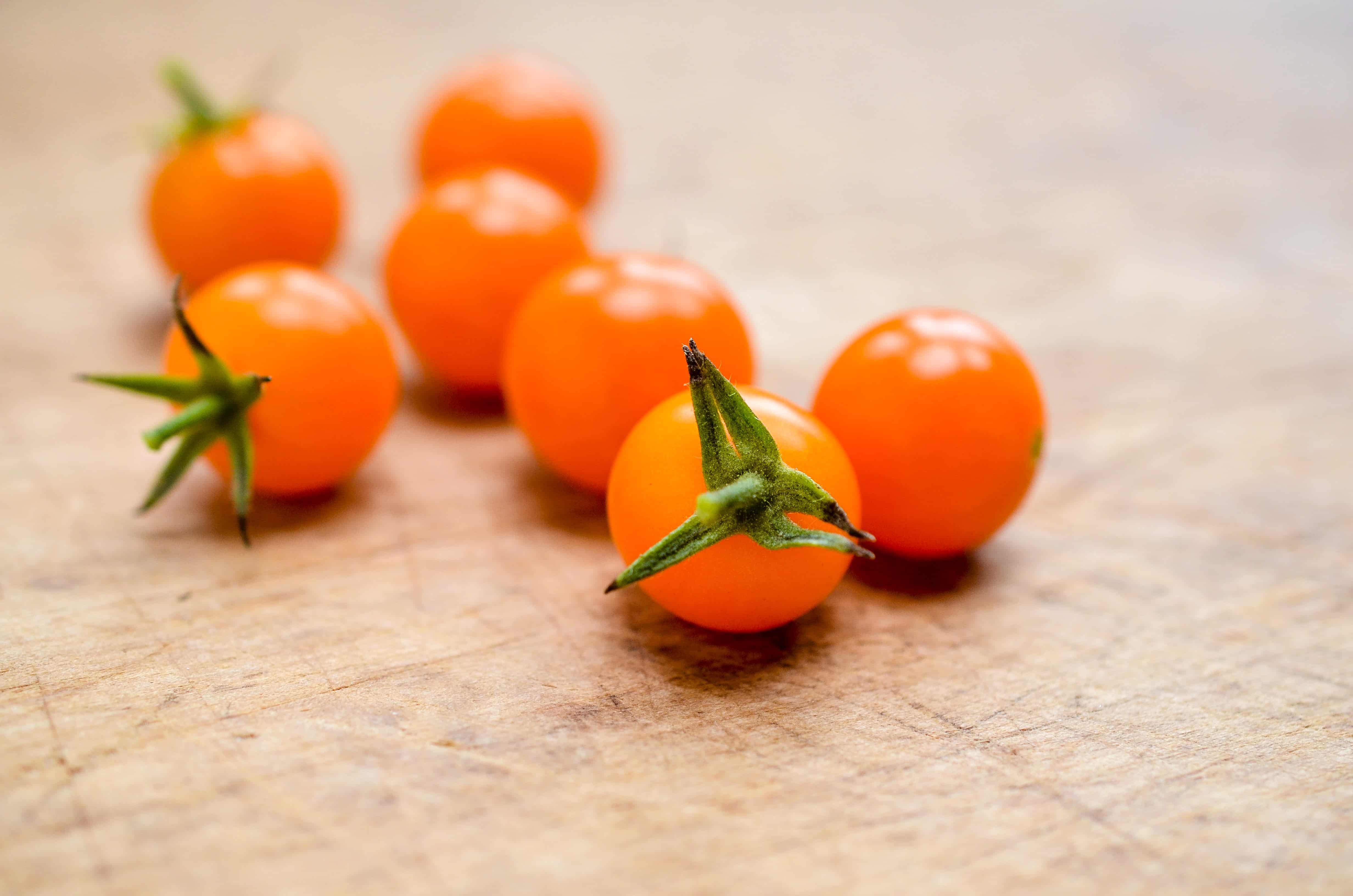 Best Tomato Recipes
And, here's a smattering of other Tomato Recipes for you to try:
Mashama Bailey's Green Tomato Chowchow
Nathalie Dupree's Tomato Conserve
Sandra Gutierrez's Shrimp and Tomato Empanadas
Rebecca Lang's Cathead Biscuits with Tomato Gravy 
Ronni Lundy's Tomato Pie 
My Stone Fruit and Cucumber Fruit Salad with Cherry Toms

Flavor Combinations
There's a saying that I believe holds true, especially in summer, "What grows together, goes together. With that in mind — and the heat wave that's coming this weekend — I'm sharing a recipe for a refreshing gazpacho. And, here's a little how-to video for the Georgia Peach and Tomato Gazpacho recipe, too! I hope you enjoy this selection of the best tomato recipes for summer. 
Bon Appétit, Y'all!
Virginia Willis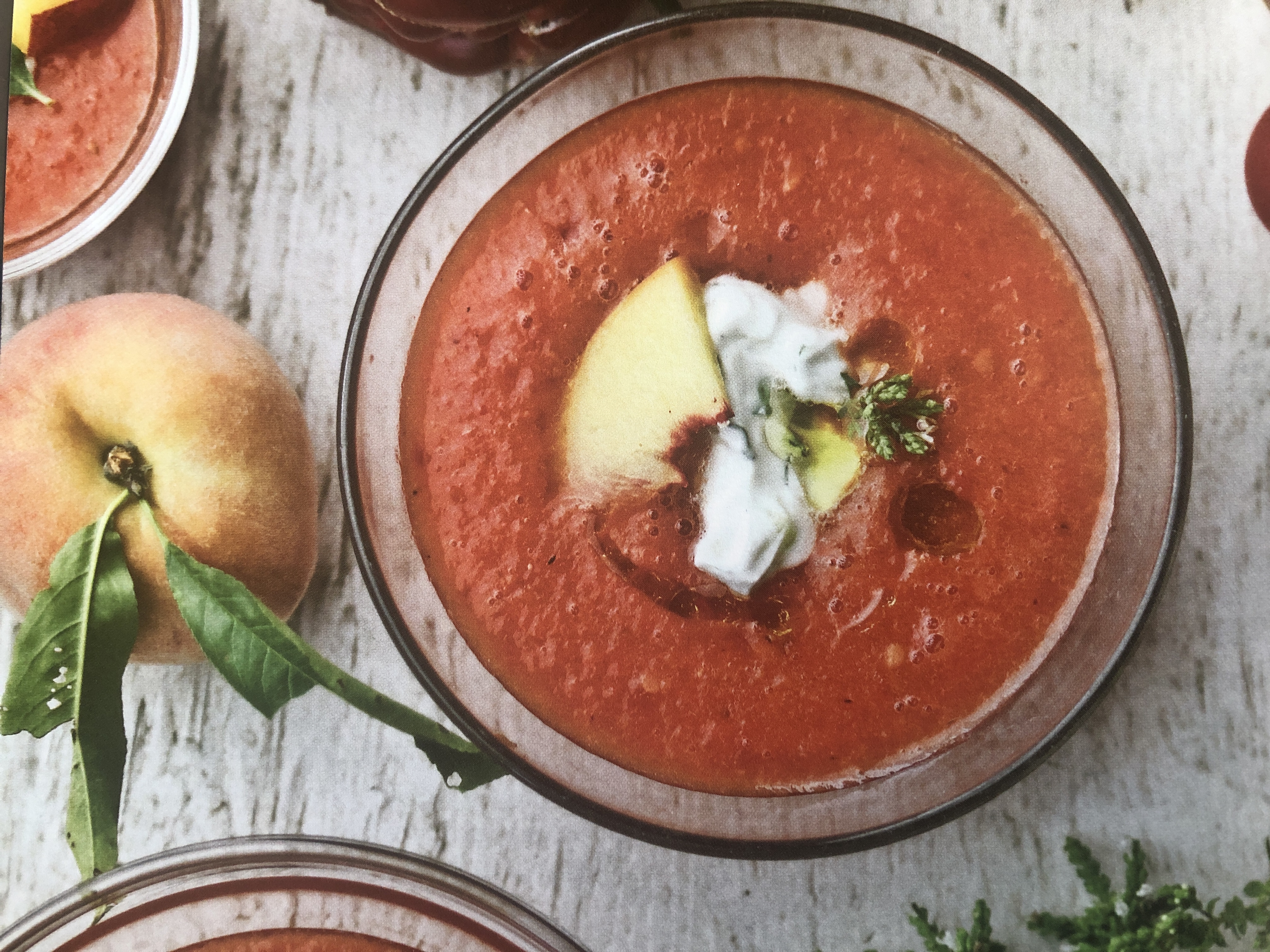 Peach and Tomato Gazpacho with Cucumber-Herb Yogurt
Makes 6 cups to serve 6
Ingredients
4

large peaches

peeled, pitted and quartered (about 2 cups)

2

large tomatoes

cored and quartered (about 4 cups)

½

sweet onion

coarsely chopped

3

tablespoons

apple cider vinegar

Coarse kosher salt and freshly ground white pepper

1/3

cup

plain 2 percent Greek yogurt

¾

cup

finely diced peeled English cucumber

about 3 inches

2

tablespoons

chopped fresh marjoram or chives

plus more for garnish

1

garlic clove

very finely chopped

Best-quality extra-virgin olive oil

for garnish (optional)

¼

peach

pitted and thinly sliced, for garnish
Instructions
Combine the quartered peaches, tomatoes, onion, and vinegar in the bowl of a food processor fitted with the metal blade. Season with salt and pepper. Puree until smooth. Transfer to a sealable container and refrigerate until cold, about 1 hour. (Take the time to chill the serving bowls at this time, as well.)

Place the yogurt in a medium bowl. Add the cucumber, chives, and garlic and stir to combine; season with salt and pepper. Cover and refrigerate until ready for use.

When ready to serve, taste and adjust the soup for seasoning with salt and pepper. (Chilling dulls the seasoning so it may need to be adjusted.) Ladle the chilled gazpacho into the chilled bowls. Spoon about 2 tablespoons of the cucumber-yogurt mixture into the center. Garnish with a peach slice and a sprig of marjoram. Drizzle over a few drops of extra-virgin olive oil.

Serve immediately.
Notes
I told my mama about this soup and her slow response, in a very dubious drawl, was "Peaches and tomatoes?" I'll admit my family can be a bit slow sometimes in accepting my version of "new Southern cooking." Guess what? She loved it and I think you will, too. This soup is indeed summer in a bowl. It's light and refreshing, just the right balance of sweet peaches and slightly acidic tomatoes. Best yet, this elegant soup may be made ahead. Take the time to chill the serving bowls, as well, for an extra special touch.

Please be nice. Unauthorized use and/or duplication of this material without permission is prohibited. Feel free to excerpt and link, just give credit where credit is due and send folks to my website, virginiawillis.com. Thanks so much.
Let's connect on Facebook , Twitter, Instagram, and Pinterest!
Please note that this post may contain affiliate links.