Please note that this post may contain affiliate links.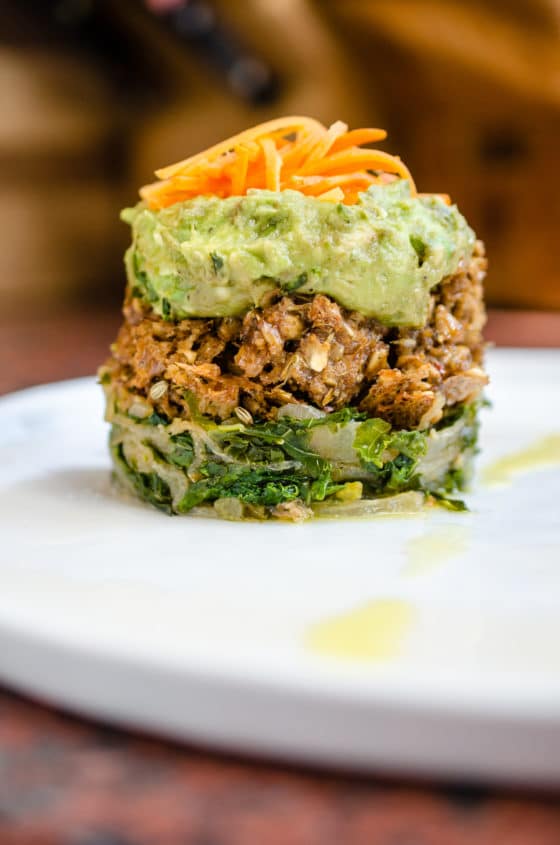 As part of the "More Taste, Less Waste" campaign, the James Beard Foundation recently initiated a recipe contest and asked chefs and culinary professionals to create recipes using oats that can inspire all of us to re-think oats as a way to add nutrition to our diets while reducing food waste. The judging criteria includes good taste, less waste, appearance, originality, and the best use of the produce and oats. YAY! I am so excited! I made it to the finals! The winner donates $5K to the charity of their choice and if I win, I have designated The Atlanta Community Food Bank.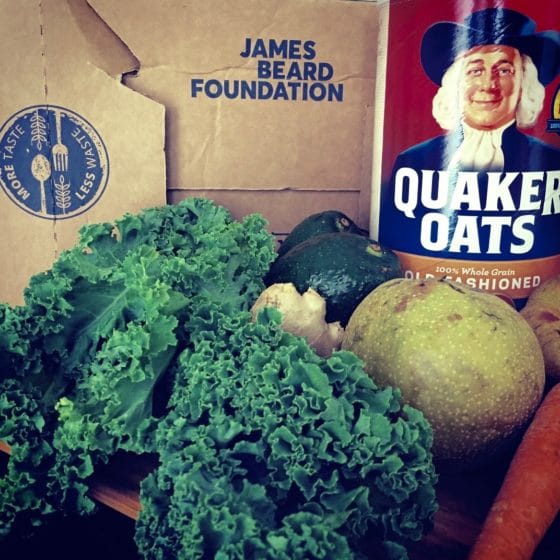 Hungry Harvest
I received a mystery box from Hungry Harvest with Quaker oats, kale, avocado, carrots, ginger, and blueberries. The ingredients seemed pretty teed up for a pear and blueberry crisp — but I wanted to think outside the box. However, I didn't want to introduce too many additional ingredients and chose to solely add pantry staples.
A couple of years ago I went vegan for a week for Dr. Oz and fell in LOVE with Kathy Hester's technique of preparing Steel Cut Oats "Sausage." I knew I wanted the cornerstone of the dish to play off of the "sausage oats." After a bit of contemplation and tasting advice from the all-star team at TLEG I came up with the Savory Oat Sausage and Kale Stack with Avocado and Pickled Carrots. It is absolutely delicious!
The rules dictated I was to use at least 3 ingredients from the box — and with my stack I was able to actually use all of the ingredients except the blueberries.

To reduce waste I made a veg stock from the scraps and peelings (onion, garlic, carrot, and pear) to use with the kale, as well as in the pickling liquid for the pickled carrots. 

Then,  I used a bit of the pickling liquid for a pop of acidic flavor, to layer the flavors, and to prevent the avocado from turning brown. 

Lastly, instead of discarding the kale stems I chopped them finely and sautéed them a bit first before adding the leaves. This technique uses up every last bit of the kale and as a result the kale component container even more fiber. 

Sautéed kale and onions was a Southern natural, and I was able to introduce sweet pear into a savory recipe by combining it with the slightly bitter kale.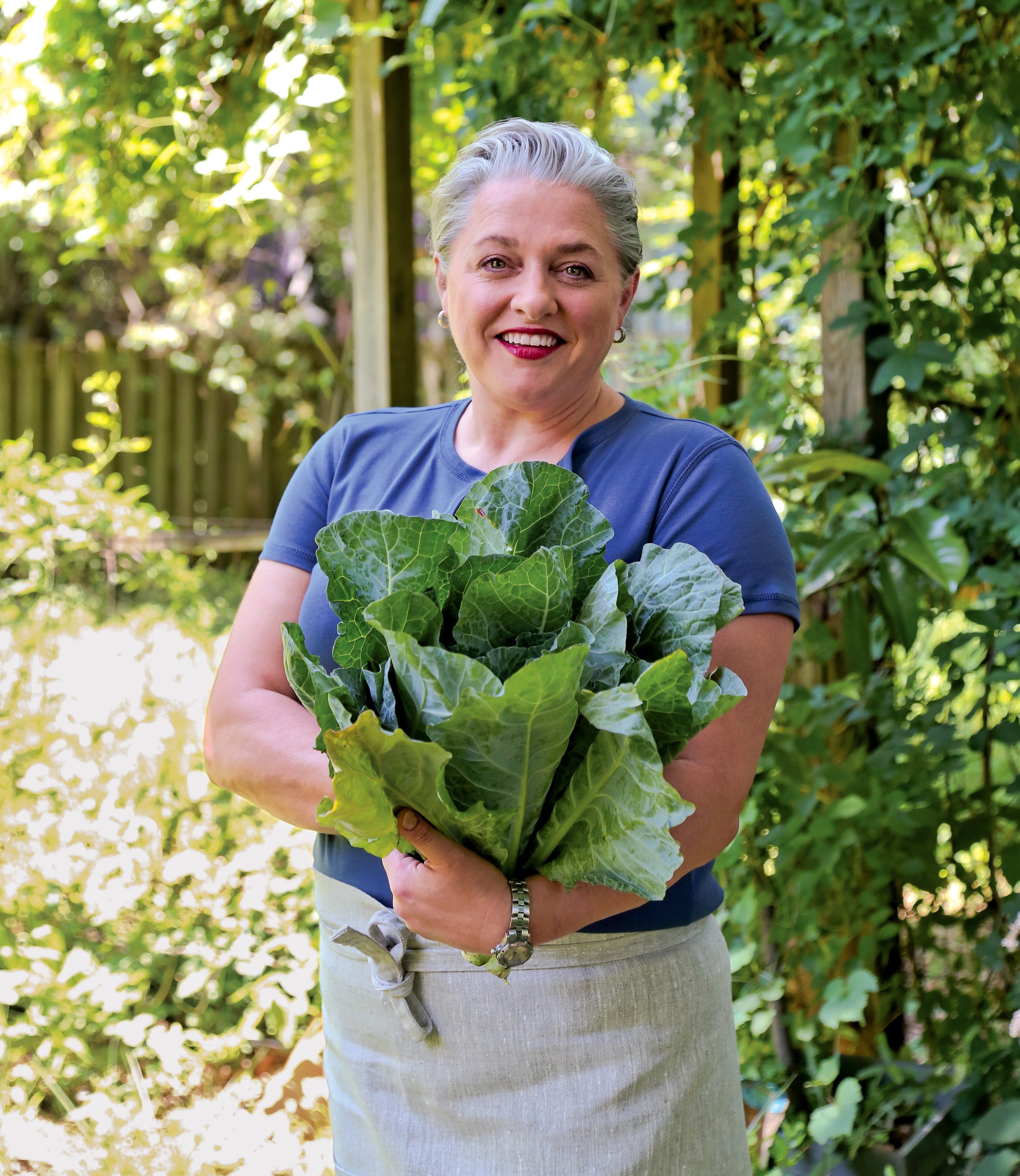 Food Waste
As a long time board member of the Atlanta Community Food Bank and active supporter of No Kid Hungry, I am sadly aware that a tremendous amount of food is produced and wasted while many families don't have enough to eat. Children go hungry. Resources are squandered.
I consider my "raison d'etre" to share chef-inspired recipes with home cooks. As a cookbook author, cooking school teacher, and food writer my goal is to educate home cooks that good, healthy, wholesome food can be achieved in their own kitchen. I endeavor to teach home cooks how to think like a chef — whether that be through culinary techniques, gaining inspiration through ingredients, or the economics of cooking — and that includes food waste management. 
Food waste is a significant problem in the US. Forty percent of the food in the United States is never eaten. But at the same time, one in eight Americans struggles to put enough food on the table.
It's important to understand that appearance doesn't always matter and purchasing less-than-perfect vegetables  can help both your pocketbook as well as the farmer. Reduce, reuse, and recycle should be your goal in the kitchen and using every last bit of an ingredient — turning the bones from supper into stock and vegetable trimmings into broths and waters; re-imagining carrot tops as pesto and saving parsley stems for chimichurri; and simple practices, like drying bread for bread crumbs or saving shrimp shells for stock.
It's what I call "free food" – it's there for the taking, but there has to be a mind shift on how best to maximize potential. By managing food sustainably and reducing waste, consumers save money, provide for those who do not have enough to eat, and conserve resources for future generations. 

Atlanta Community Food Bank
The Atlanta Community Food Bank distributes over 60 million pounds of donated grocery products a year to more than 600 nonprofit partner agencies —including food pantries, community kitchens, childcare centers, night shelters, and senior centers—to distribute over 60 million meals to more than 755,000 people in 29 counties across metro Atlanta and north Georgia.
Did you know that more than 1 in every 4 Georgia kids live in food insecure household?
1 in 7.5 people, or an estimated 755,400 people, in metro Atlanta and north Georgia turn to food pantries and meal service programs to feed themselves and their families each year. This includes more than 164,000 children and more than 64,000 seniors.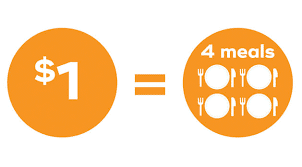 $5K = 20,000 meals! According to the Atlanta Community Food Bank 1$ = 4 meals so that means if I win the contest that will mean 20,000 meals for the Atlanta region!
Another way to think about it is with each $1 you donate, ACFB can provide more than $9 in groceries for someone in need. So, that's $45,000 in groceries for the greater Atlanta area.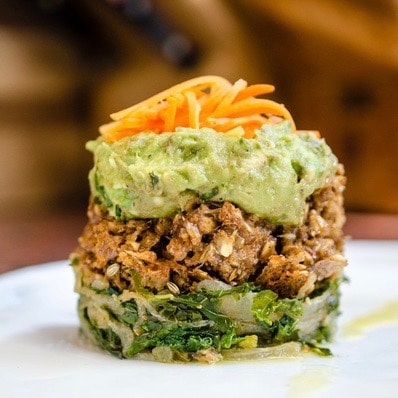 Here's a link to the recipe for my Savory Oat Sausage and Kale Stack. If you give it a try, please let me know what you think! And, please take a moment and vote for me — and the ACFB — in the #MoreTasteLessWaste recipe contest. You can vote every 24 hours and I would greatly appreciate your support!
Also, please sign up HERE for my Giving Thanks class for the ACFB with Nathalie Dupree! Here's a look at our great class last year with a recipe for an easy pear tart. You can check out other events on my website, too. Hope to see you soon.
Bon Appétit, Y'all!
Virginia Willis
Want to keep up with my culinary wanderings and wonderings? Let's connect on  Facebook , Twitter, Instagram, and Pinterest.

Please be nice. Unauthorized use and/or duplication of this material without permission is prohibited. Feel free to excerpt and link, just give credit where credit is due and send folks to my website, virginiawillis.com.
Thanks so much!
Please note that this post may contain affiliate links.