Please note that this post may contain affiliate links.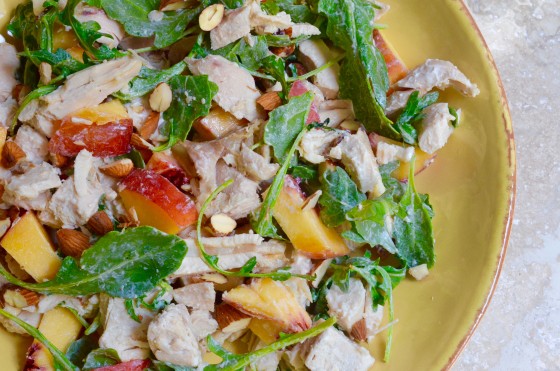 I love chicken salad. What's not to love? It's a great summer lunch or supper, perfect for making ahead and it will a few days in the fridge. Chicken salad can be made with leftover chicken and a smart way to use up end bits of the Sunday bird or it can be made with intention, by poaching or roasting the fresh chicken breasts. It's a classic dish that can be enjoyed with a utilitarian saltine cracker or served scooped into the curve of a lettuce cup with fancy butter crackers.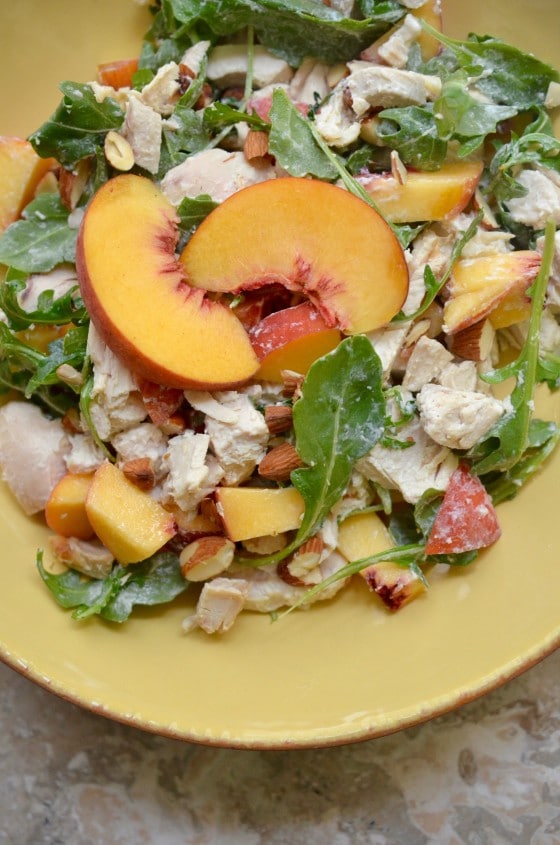 Grab-and-Go
Homemade, like many dishes, is undoubtedly better, but storebought chicken can be a lifesaver. (Chicken Salad Chick outlets have caught on like wildfire across the South! I have to admit, I've yet to taste it.) However, store-bought chicken salad can be tricky – some are packed with all sorts of stabilizers, preservatives, and sugar. Whole Foods Market makes a good one and there are fans of the tubs of chicken salad found at Costco, although I think it's a bit sweet. In the end, I have to say, even semi-bad chicken salad can be pretty good.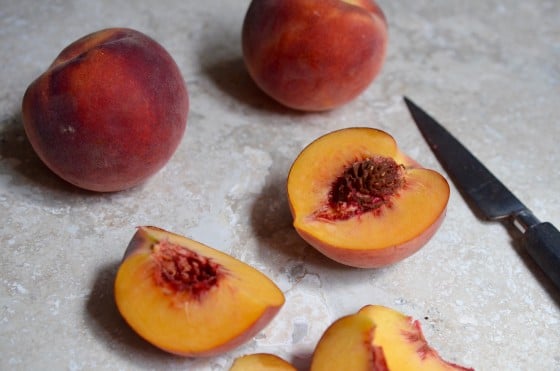 Add-Ins
Most chicken salad starts with all-white meat – shredded, chopped, or finely chopped. I know it's heresy, but I don't mind a little bit of dark meat in the mix, especially if I am cheating and using rotisserie chicken. I prefer cooked dark meat chicken in general as it's moister and more flavorful. However, the color of dark meat can look odd with chicken salad so keep that in mind.
Some recipes add chopped celery, grapes, or nuts such as almonds or pecans. Mama adds grated hard-cooked eggs, apples, and finely chopped onion. She says eggs make the chicken salad "go further" and the added bonus is that they also make it extra creamy. I love to add fruit, but I don't stop at traditional grapes or apples. In season, I love to include chunks of sweet, juicy Georgia peaches, too.
My biggest change in chicken salad is that I back off on the mayonnaise and substitute some Icelandic yogurt. I also love to add a squeeze of lemon and a judicious amount of Dijon mustard. (Less Weight Watcher points and a ton of flavor!)
How to Cook Chicken for Chicken Salad
Many cooks, chefs to grandmas insist that the best way to obtain the perfect chicken is to poach it at a bare minimum simmer. Poaching is a wet cooking technique that involves cooking something in a simmering liquid. The great thing about poaching is that you also wind up with a flavorful broth. However, it's important to remember just because something is poached in liquid it doesn't mean it can't be dry and overcooked. If you poach the chicken for too long or at a rolling boil, the proteins contract so much that it literally squeezes the natural chicken juices out of the chicken.  And, making chicken salad out of chicken that's been used to in making chicken stock is an admirable effort in preventing food waste, but by the time the chicken has simmered in the stock for hours, it has no flavor.
My secret? If I have the time, I am a proponent of slowly baking the chicken for chicken salad! When I was the Kitchen Director for Martha Stewart Living Television, Martha walked into the test kitchen with a Chicken Salad Sandwich from Zabar's in NYC. She instructed me to duplicate the recipe. "Yes ma'am," I said.  (Because, you know, when Martha tells you to do something, you do it.) After rigorous testing, we found the key to moist, tender, and flavorful chicken was to slow roast the chicken on the bone at a very low temperature so the results would be as juicy as possible.
In the end, slow roasting is best, but sometimes my life just isn't tailored for gently cooking chicken — and sometimes the rotisserie is the way to go.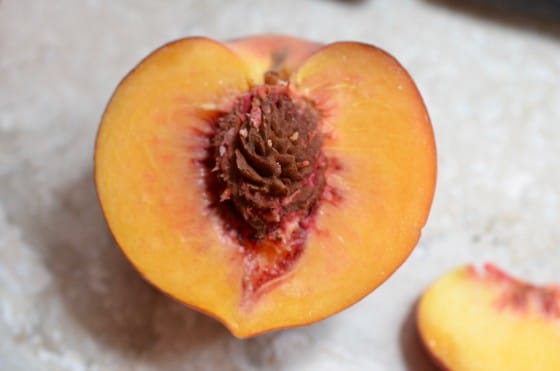 Summer Supper
I hope you enjoy this super simple recipe for Peach Chicken Salad with Arugula and Almonds. Peaches and almonds are closely related so they enhance the flavor of one another. The sweetness of the peaches contrasts nicely with the sharp bitterness of the arugula. It's all tossed together with just enough mayonnaise and yogurt to coat, making a very refreshing supper for a hot summer evening or midday meal. I've included instructions on slow-roasting bone-in breasts — or using rotisserie chicken if that's how your life needs to be. Best of all, the chicken/mayonnaise part can be cooked (or assembled) ahead and tossed with the lettuce and the peaches at the last minute.
Please let me know what you think. Stay safe.
Bon Appétit Y'all!
Virginia Willis 
Chicken Salad with Peaches and Almonds
Ingredients
4

8-ounce bone-in chicken skin-on breast halves OR 1 rotisserie chicken

2

tablespoons

mayonnaise

2

tablespoons

2 % Greek yogurt

1

heaping teaspoon Dijon mustard

4

cups

arugula or baby spinach

2

peaches

pitted and chopped

extra virgin olive oil

for seasoning

Coarse kosher salt and freshly ground black pepper
Instructions
Heat the oven to 300°F. Season the chicken with salt and pepper on both sides and place in a shallow roasting pan. Drizzle over the oil. Bake until the juices run clear, about 1 hour to 11/4 hours, depending on the size of the breasts. Remove to a rack to cool. When cool enough to touch, remove the skin from the breasts. Pull the meat from the bone. Cut the meat into 1-inch cubes and place in a bowl OR remove the breast meat from 1 rotisserie chicken and cut into 1-inch cubes.

One way or the other, you'll need about 4 cups of cooked chicken.

Place the chicken in a bowl. Add the mayonnaise, yogurt, and mustard. Stir to just combine. Add the arugula, peaches, and almonds. Stir to combine and coat. Taste and adjust for seasoning with salt and pepper. Drizzle with optional olive oil. Serve immediately.
If you are interested in hosting me for a speaking engagement, event, cooking class, or a book signing, let me know! Send an email to jona@virginiawillis.com and we'll be back in touch as soon as possible.
Please be nice. Unauthorized use and/or duplication is prohibited. All photos and content are copyright protected. If you wish to republish this recipe, please link back to this recipe on virginiawillis.com. Thanks so much!
Let's connect on Facebook , Twitter, Instagram, and Pinterest!

Please note that this post may contain affiliate links.