Please note that this post may contain affiliate links.
How to Make Salad Dressing
Did You Know that Price Per Ounce, Salad Dressing is One of the Most Expensive Items in a Grocery Store?
Salad dressing requires attention to detail. For example, one of my favorite meals of all time was a quiet date night at Highlands Bar and Grill in Birmingham, Alabama. It was a lovely, quiet evening with good service, good wine, and good food – the trifecta of what a successful dining out should be. One of the highlights was a simple butter leaf salad that was perfectly dressed in a mustard shallot vinaigrette.
"Salad?  you say, "A world-class restaurant and she remembers the salad?"
Sometimes the things that are the most challenging in the kitchen are those made of the least amount of ingredients. The fewer ingredients there are in a recipe, the better each individual ingredient has to be, and the better the techniques must be executed in preparing those ingredients.
The real secret to a world-class restaurant is that the attention to detail is the same with a simple salad as it is with the foie gras studded with truffles or christened with foam.
Less is More
What makes a salad memorable is the quality and freshness of the lettuce, the care with which the greens were washed and dried, the temperature at which they were stored. The vinaigrette must be well-balanced in sour, salty, bitter, and sweet. It should be judiciously seasoned with good sea salt and freshly ground pepper. The lettuce leaves must be crisp and gently tossed with just enough sharp, shallot vinaigrette to bring the dish together.
This isn't world-class restaurant cooking — it's just paying attention.
The greens shouldn't be dry, nor swimming in dressing. Whether it's a vinaigrette made by a French-trained chef or a store-bought bottle of Ranch or the World's Best Salad Dressing, each leaf should have a quick kiss of flavor to heighten the flavor, not overwhelm. A good salad is truly satisfying.
And, guess what? You can do this at home.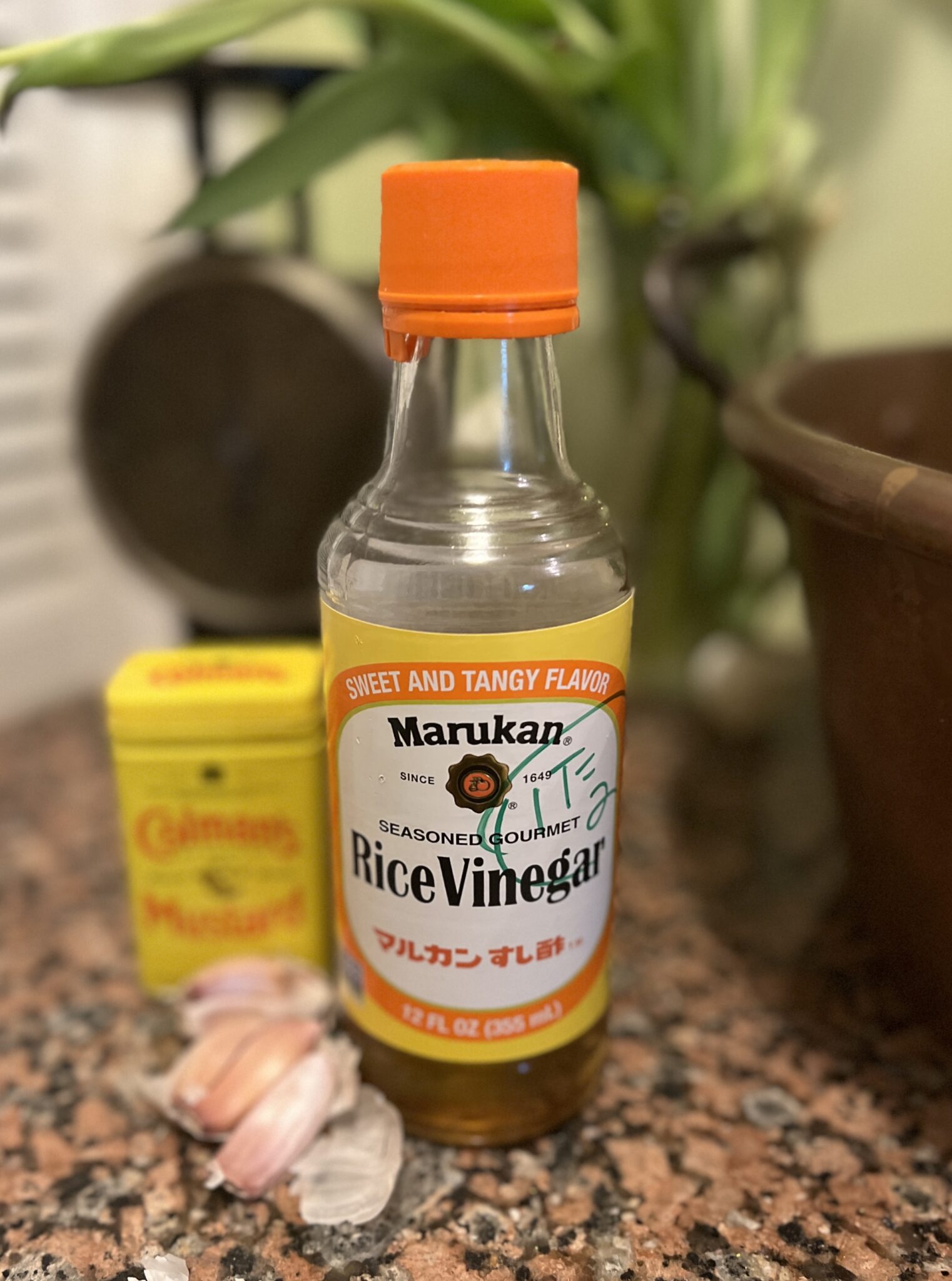 Salad Dressing Recipes
You will notice the title is not vinaigrette, but salad dressing. While I do adore a classic French vinaigrette, I must confess, I have a new love in my salad bowl. It is very well quite possibly the world's best salad dressing. I actually once heard a non-vegetable-eating 9-year-old boy refer to it as such. It's a bit on the sweet side due to the seasoned rice vinegar, yet tempered with a heavy hand of sharp garlic and a pungent pow of mustard powder. I love it and I hope you will, too.
Bon Appétit, Y'all!
Virginia
World's Best Salad Dressing
Ingredients
1/3

cup

seasoned rice vinegar

2/3

cup

canola oil

2

cloves

garlic

pressed or very finely chopped

1/4

teaspoon

dry mustard

Coarse kosher salt and freshly ground black pepper
Instructions
Combine all the ingredients in a bowl and whisk to combine. Or, place in a jar and shake to combine. Stores in a sealable container for up to 5 days.
Let's cook something up! If you are interested in hosting me for a speaking engagement, event, cooking class, or  book signing, let me know! Send an email to jona@virginiawillis.com and we'll be back in touch as soon as possible.
I am not a doctor, RD, health professional, or WW representative. I am simply sharing what works for me. My blog is for informational or educational purposes only and does not substitute professional medical advice or consultations with healthcare professionals.
Note that this post may contain affiliate links and I may make a commission if you use my affiliate link to buy the product.
Please be nice. Unauthorized use and/or duplication is prohibited. All photos and content are copyright protected. If you wish to republish this recipe, please link back to this recipe on virginiawillis.com. Thanks so much!

Please note that this post may contain affiliate links.