Please note that this post may contain affiliate links.

Shrimp, salmon, and tuna are the big three when it comes to seafood consumed in the US. The term "Salmon Recipes" consistently ranks in the top recipe searches on Google. It's easy to see why. Salmon is not too fishy, but  just fishy enough for most people. It's good and good for you; we need to eat less meat, more fish. It's widely available and folks aren't too scared to cook it. Sorry, Charlie, but truth is that salmon has become the "chicken of the sea." However, all salmon is not the same. There's a big difference in the farm-raised and wild salmon.  Although some farm-raised salmon gets a good ranking by Seafood Watch the truth is that it's pretty complicated, even for chefs and educators. (And, that includes the cases upon cases of filets at Costco, too.) My advice? Best practice is to look for wild Alaska salmon.
WILD Alaska
That's a 24 pound freshly caught King salmon held by a very happy Virginia. A few weeks ago I was able to visit Alaska and spent four days immersed in learning about Alaska seafood. Did you know that it is written into the Alaska constitution that the seafood harvest must be sustainable? Alaska's seafood management practices are considered a model of sustainability for the entire world. Since 1959, the Alaska Constitution has mandated that "fish…be utilized, developed and maintained on the sustained yield principle." It seems only natural in this vast, majestic land to want to take care of it, to preserve it.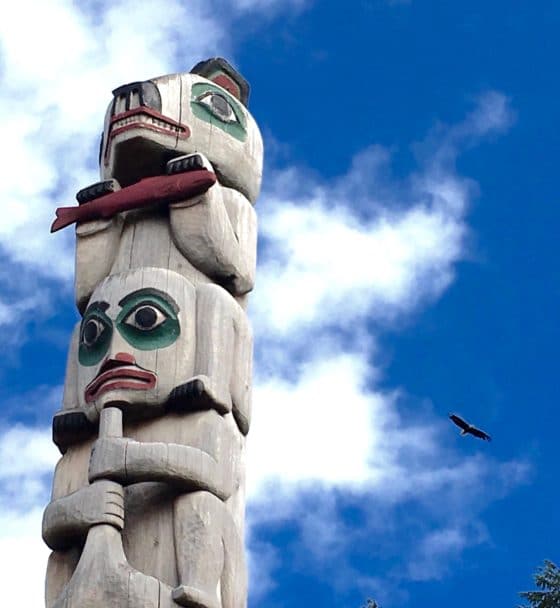 Fish School
I learned a tremendous amount about different types of crab, various fishing vessels, how fish is graded, and the breadth of species sustainably harvested in Alaskan waters. I met the folks that literally skim the waters in planes above the rivers counting the fish to insure that overfishing not occur. I was able to talk at length to one of the first female purse seine captains in Southeast Alaska. Our group was made of chefs, culinary professionals, and nutritionists from around the world. Each and every night we cooked and talked and tasted. As a longtime sustainable seafood advocate it was incredibly educational and immensely satisfying. I look forward to sharing the knowledge I gained to my readers for years to come.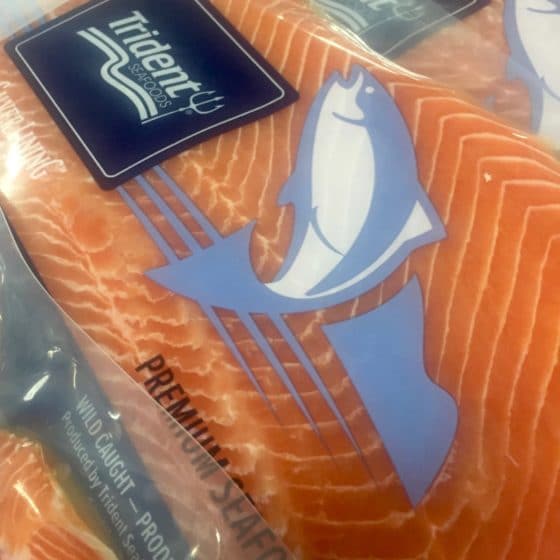 Frozen-to-Fork
One of the absolutely coolest (no pun intended) things that I learned was about cooking frozen fish — not thawing fish then cooking it, but actually cooking frozen fish. Once the Alaska seafood is caught much of it is frozen on the boat or in a nearby processing plant at absolute peak freshness. We're talking mere hours out of the water and held on ice or in icy seawater. So, by cooking frozen-to-fork you're cooking exceptionally fresh fish that's not been mishandled or improperly defrosted at the grocery store. It only takes a few more minutes of cooking time and the results are astonishing. Makes you think about that quick weeknight supper a bit differently if you've got a few fish filets tucked in the freezer.
Chef Erik Slater of the Seward Brewing Company has worked up a selection of tasty recipes with incredible flavors and simple, straight-forward culinary techniques — all using frozen fish! Here's a link to a FREE download for Erik's Frozen-to-Fork E-Book packed with delicious recipes for crab, halibut, Alaskan cod, rockfish, salmon, and more. Check it out.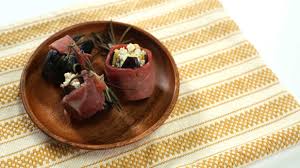 Cooking with Virginia
On a very exciting side note, here's the link to my video for Ham-Wrapped Figs from the September issue of my column "Cooking with Virginia" for Southern Living.  Tender figs are stuffed with blue cheese, wrapped in thin slices of country ham, and then baked in the oven until warm and soft inside. Serve a batch at your next get-together for a fall appetizer recipe that'll please all of your guests. Keep you eyes open and online – we've got more videos in store.
Thanks so much for reading! Hope you enjoy my Oven Roast Salmon with Olive Tapenade and Tomatoes, Erik's Alaska Salmon with Shoyu Tarragon Sauce, and as a bonus, here's a Marinated Side of Salmon that's a family favorite.
Please check out my events page to see if I will be in your area – lots of fun stuff happening this fall.
Bon Appétit Y'all! 
Virginia

Chef Erik Slater's Frozen-to-Fork Alaska Salmon with Shoyu Tarragon Sauce
Serves 4
Shoyu Tarragon Sauce:
2 garlic cloves
1/3 cup fresh tarragon leaves (loosely packed)
1 teaspoon bottled black bean garlic sauce
1/2 cup shoyu or soy sauce
1/2 cup melted unsalted butter
1 tablespoon rice wine vinegar or white vinegar
1 tablespoon honey
4 Alaska Salmon fillets (5 to 6 oz. each),  frozen
1 tablespoon olive, canola, peanut or grapeseed oil
2 green onions, chopped
2 tablespoons sesame seeds
Add all sauce ingredients to blender and puree on high.  Rinse any ice glaze from frozen Alaska Salmon under cold water, pat dry with paper towel.  Heat a heavy nonstick skillet over medium-high heat.  Brush both sides of salmon with oil.  Place salmon in heated skillet skin side up and cook, uncovered, about 3 to 4 minutes, until browned.  Shake pan occasionally to keep fish from sticking.
Turn salmon over and baste with sauce.  Cover pan tightly and reduce heat to medium.  Cook an additional 6 to 8 minutes for frozen salmon (or 3 to 4 minutes for fresh or thawed fish) basting occasionally.  Cook just until fish is opaque throughout. To serve, baste with additional sauce.  Garnish with green onions and sesame seeds.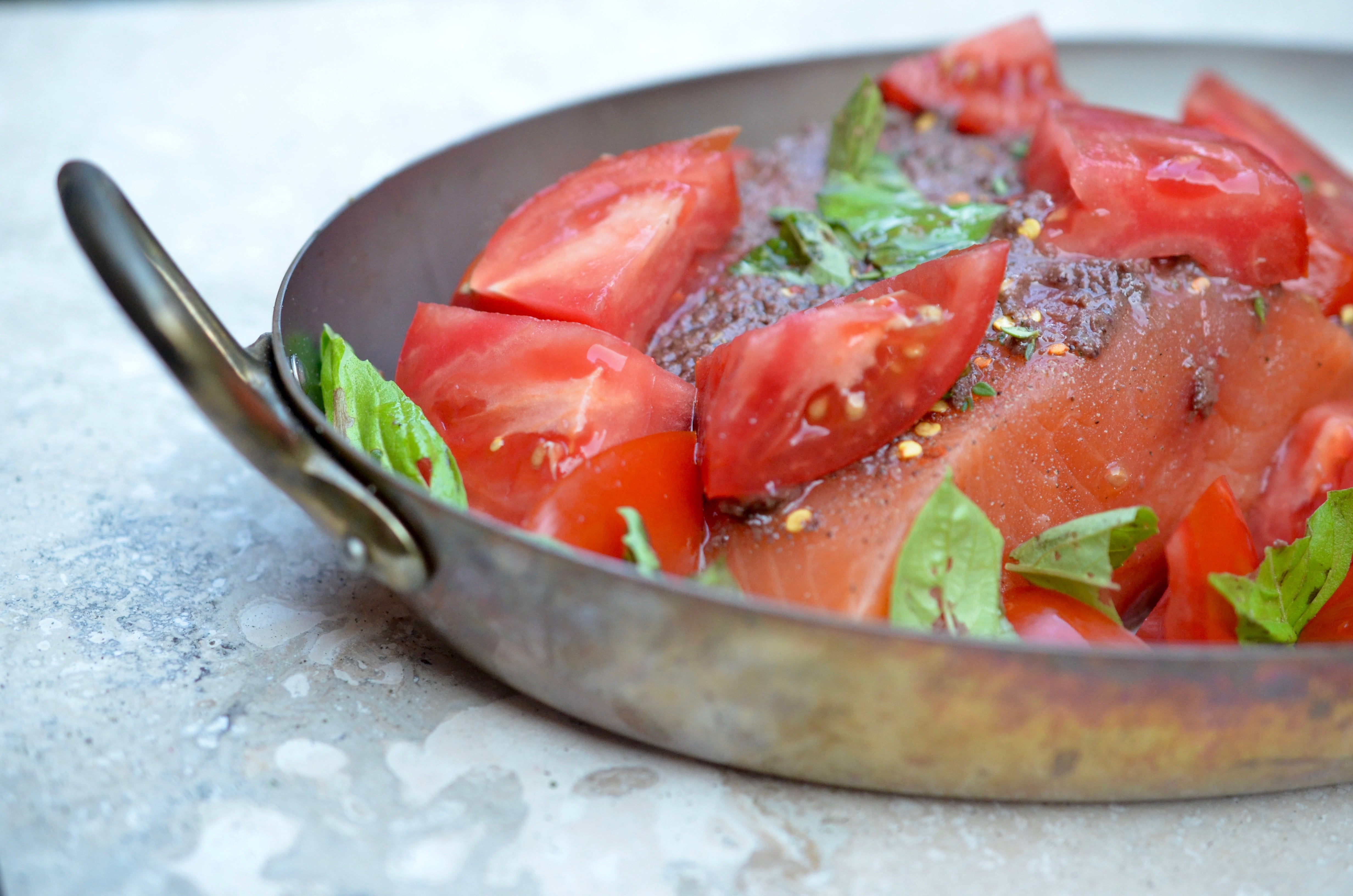 Oven Roast Salmon with Olive Tapenade and Tomatoes
Serves 4
Angel hair pasta is a quick-cooking life saver. It's always in my cupboard. Make sure to spoon out some of the oil and tomato juices over the pasta before you top it with the salmon.
1 2-inch thick piece of salmon filet (about 1 pound)
2 tablespoons pre-made olive tapenade, or as needed
2 to 3 tablespoons extra virgin olive oil
2 heirloom tomatoes, cored and coarsely chopped
1 handful basil leaves, torn
pinch red pepper flakes, or to taste
Cooked angel hair pasta, for serving
Chopped herbs such as chives, for serving
Coarse salt and freshly ground black pepper
Heat the oven to 350°F. Place the salmon in an ovenproof baking dish and coat with tapenade. Drizzle with olive oil and top with tomatoes, basil, and red pepper flakes. Season with salt and pepper. Transfer to the oven and cook until the salmon is firm, about 18 to 20 minutes. Divide the pasta into bowls. Spoon over some of the cooking juices and tomatoes. Top with salmon and fresh herbs. Serve immediately.
Salmon photographs by Virginia Willis
Virginia holding King Salmon photograph by Tyson Fisk
Totem pole and eagle photograph by Guga Roche
Full disclosure: For my travels I was a guest of the Alaska Seafood Marketing Institute. I believe in the work that they do and was not additionally compensated for this blog post.
***
Let's connect on Facebook , Twitter, Instagram, and Pinterest!
Please note that this post may contain affiliate links.