Please note that this post may contain affiliate links.

My first baking experience was making biscuits with my grandmother, standing on a chair all of three years old. Before the home was air-conditioned an oscillating fan constantly hummed, providing a soothing base track that was enhanced with the sizzling sounds of chicken frying, the tinny rattle of steam escaping a pot, or the whirl of an electric mixer beating batter for cake.
There was always cake.
When making those prophetic biscuits, my grandmother would punch out the dough and place the soft rounds on her well-worn baking sheet. We'd roll out the scraps and she'd let me make a handprint. It was my form of modeling clay or Play-Doh. While her biscuits rose and cooked to golden brown, my tiny, thin handprint would cook to a darker shade. I can still conjure the pleasantly nutty and ever-so-lightly bitter taste. Making biscuits with my grandmother comprise some of my absolute favorite childhood memories.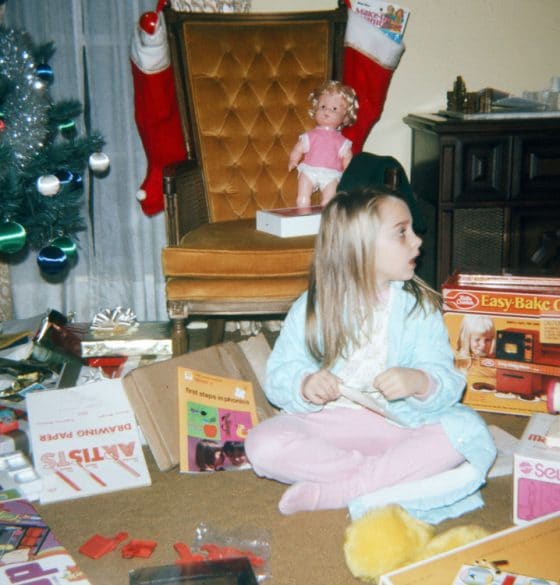 Easy Bake
I cut my teeth on an Easy-Bake Oven, but quickly wanted more BTUs than the heat of that single lightbulb could provide. My first solo attempts of real baking (with Mama close by in the other room) were the Chocolate Chip Cookies from Betty Crocker's Cookbook for Boys and Girls. Soon thereafter, I took Wilson cake decorating classes and started making birthday cakes for the moms and kids in our neighborhood. I cooked with my mother my entire childhood and we still bake together as often as we can.
No, I do not consider myself a  pastry chef, although I did work in a patisserie in a Michelin-starred restaurant. My IG feed is not filled with images of perfectly coiffed cakes,  unimaginably crafted pie crusts, or loaves of artisan bread. I don't need them to consider myself someone who loves to bake.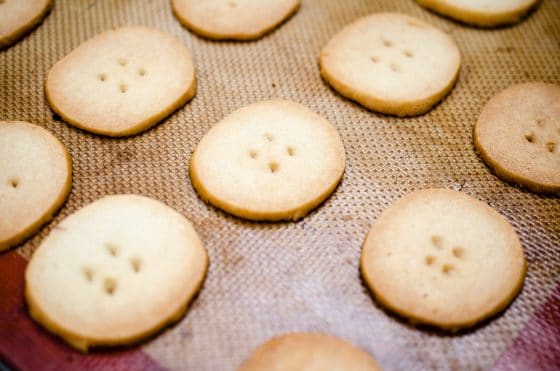 Baking from Scratch
I bake because of the full sensory experience; it is a gift for all the senses. The constant hum of the mixer interspersed with the sounds of the beater meeting the mixing bowl. The earthy aroma of warm, grassy butter juxtaposed with the seductive scent of floral vanilla. The cool feel of sugar as it glances my fingertips or the silky-smooth whisp of flour in my palm. The eye appeal of golden brown cookies and even the oily negative imprint of cookies past on parchment paper or the nonstick baking sheet. Ending with the delicate snap of a cookie that quickly with melts on the tongue. Each enticing moment gives me tangible pleasure.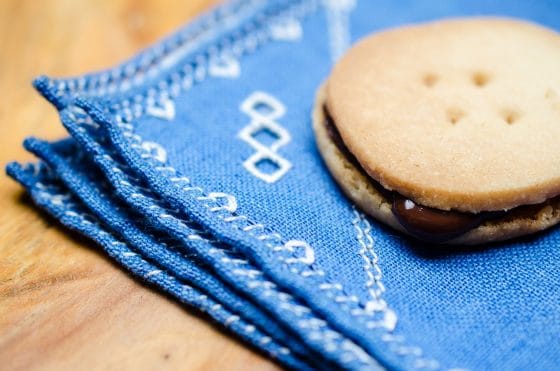 Stress Baking
I already had these on my editorial calendar docket to post, then life changed with the Coronavirus. We all went into social isolation and watched the horrific news from overseas. Then, overseas became here, at home. Instagram and Facebook feeds quickly became filled with images of cookies, cakes, pies, bread, muffins, and more. People across the world are stress baking. (Stress Baking is completely different from Rage Baking, but is very similar in wanting to do something while feeling powerless.)
When you feel out of control and powerless, it helps to have a manageable project, something achievable. Furthermore, it feels good to make something to feed people to show them love.

Cooking with Boys and Girls
Baking and cooking in general is a wonderful activity to keep kids of all ages busy. These times in the kitchen can be math exercises, science lessons, and explorations in history. Right now, the children are scared and afraid just like we are and they are less capable of understanding. Their worlds are turned upside down, too. Making cookies together just might be what everyone needs.
I know those memories I have of my grandmother and I in the kitchen fill my heart and soul to this day. If you and your family make these cookies, please snap a photo and tag me! It would give me immeasurable happiness and joy! (I'm @virginiawillis on Instagram and Chef Virginia Willis on Facebook.)
I hope you enjoy these simple Button Shortbread. They are exquisite alone – the most simple combination of butter, flour, and sugar. I had intended to feature them in their original form. However, am a chocolate person. If I can add chocolate, I will — especially when stress eating the results of my stress baking.
Y'all stay safe. Stay at home. Take care of your self, your family, and your community.
Bon Appétit, Y'all!
Virginia Willis
PS need more stress baking ideas? Check out my Chocolate Chess Pie on Martha Stewart or Mama's Pound Cake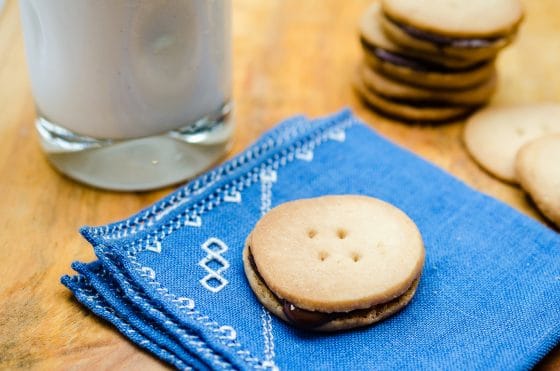 Button Shortbread 

These are delicious and incredible. The recipe basically contains just enough flour to hold the butter together. You can also make these cookies "slice and bake" by dividing the dough in half and rolling the halves into logs. Chill until firm, then slice and bake. Either way, these cookies are perfect along with ice cream or a cup of tea. And, since they are so very indulgent, it's good to know they freeze exceptionally well in an airtight container.
To sandwich some of them with chocolate, melt a handful of chocolate chips in the microwave. Using an offset spatula, spread some of the melted chocolate on one shortbread cookie. Press a second one on top. Eat immediately. Well, they will last, but you will want to eat it immediately.
Ingredients
2

cups

all purpose flour

1/2

teaspoon fine sea salt

1

cup

(2 sticks) unsalted butter, room temperature

1/2

cup confectioners' sugar, more for flattening the cookies

1/2

teaspoon

pure vanilla extract
Instructions
Heat the oven to 350 F. Line 2 cookie sheets with parchment paper or nonstick silicone baking sheets. Set aside. Sift together the flour and salt. Set aside. In the bowl of a mixer using the paddle attachment, cream the butter and sugar on high speed until light and fluffy, about 1 minute. Add the flour mixture and vanilla; beat until just combined.

Using a small ice cream scoop, portion the cookies about 2-inches apart on the prepared sheet pans. Dip a smooth glass in confectioners' sugar. Press to flatten to about 1/4-inch thick. Using a wooden skewer, make 4 holes in the center of a cookie so that it resembles a button.

Transfer the cookie sheets to the refrigerator and chill until firm, about 30 minutes. Bake until the cookies are pale golden brown, about 15 minutes. Let cookies cool slightly on the cookie sheet then transfer to a rack to cool completely. Store in an airtight container up to 7 days.
If you are interested in hosting me for a speaking engagement, event, cooking class, or a book signing, let me know! Send an email to jona@virginiawillis.com and we'll be back in touch as soon as possible.
Please be nice. Unauthorized use and/or duplication is prohibited. All photos and content are copyright protected. If you wish to republish this recipe, please link back to this recipe on virginiawillis.com. Thanks so much!
Let's connect on Facebook ,Twitter, Instagram, and Pinterest!
Please note that this post may contain affiliate links.