Please note that this post may contain affiliate links.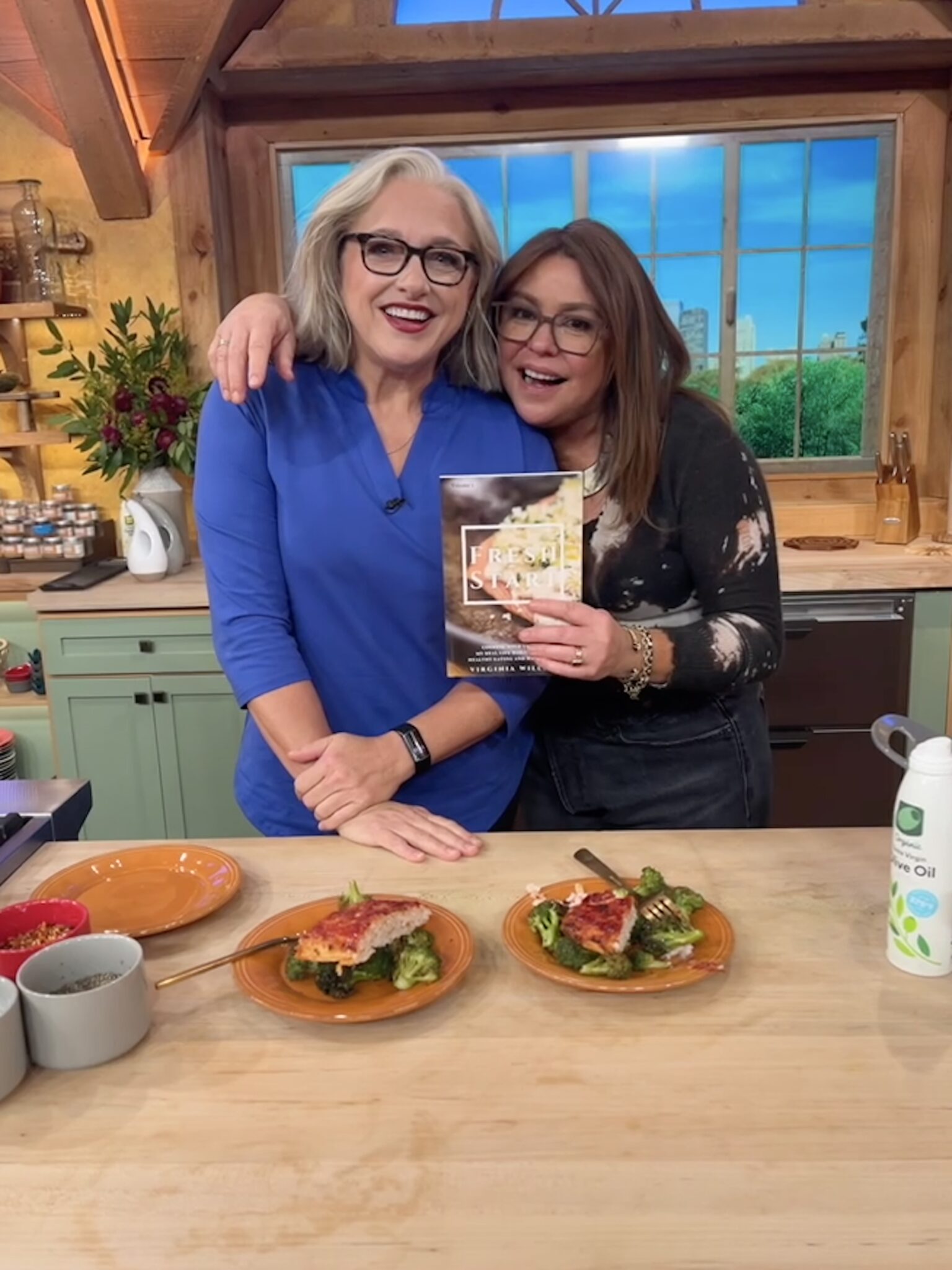 Chef Virginia Willis recently cooked up one of her favorite dishes on the Rachael Ray Show! She made her recipe for her popular Turkey Meatloaf while sharing another formula that's been a life-changer, her healthy lifestyle plan that helped her shed 65 pounds and keep it off.
Helping people learn to eat healthier has become a big part of Virginia's culinary mission, and her mantra of late reflects that. Read more for the Turkey Meatloaf recipe and check out the segment!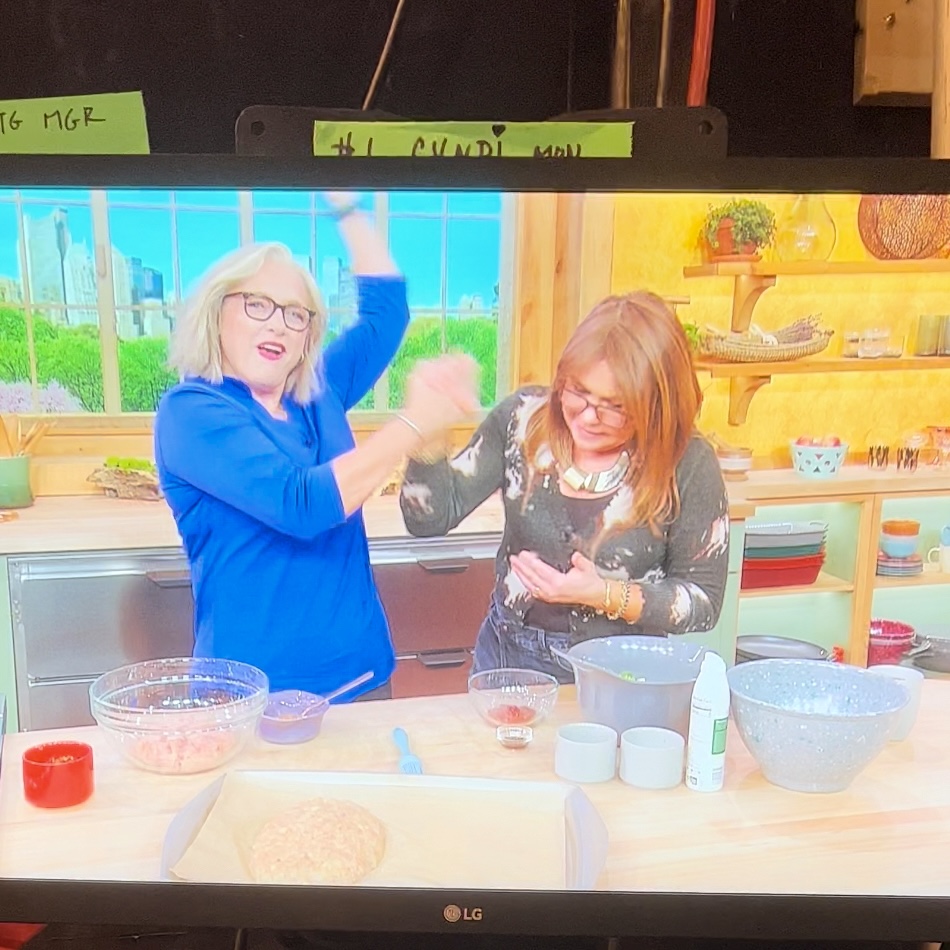 "Eat the ding dang cake," she says while encouraging an overall pattern of healthy eating and lifestyle habits that lead to weight loss and better overall health. "I want to inspire people," she says, referring to her weight loss and her belief you can eat foods that are delicious, even sometimes indulgent and decadent- and still lose weight and become healthy and strong.
"I'm thrilled to have the opportunity to share my story with Rachael Ray's audience. I've long admired Racheal's cooking talent and her talent for making the kitchen a friendly place where people can have fun, try new things, and make dishes they can enjoy with family and friends. She doesn't overcomplicate things, and that's a real confidence-builder," says Virginia.
Keeping things simple in the kitchen is a core value of Virginia's formula for helping people develop healthier eating habits and lifestyles. While fresh fruits and veggies are an important part of a healthy diet, variety is essential, and Virginia looks for ways to help spice things up while keeping people on track with healthier living.
The turkey meatloaf recipe Virginia shares on the Rachael Ray Show is found in Fresh Start: Cooking with Virginia. My Real-life Daily Guide to Healthy Eating and Weight Loss.
Check out the segment below!
The Rachael Ray Show
Thanks so much for watching and all your support! I hope you like the Meatloaf Recipe.
Please make sure to join me over on Instagram! 
Bon Appetit, Y'all!
Virginia Willis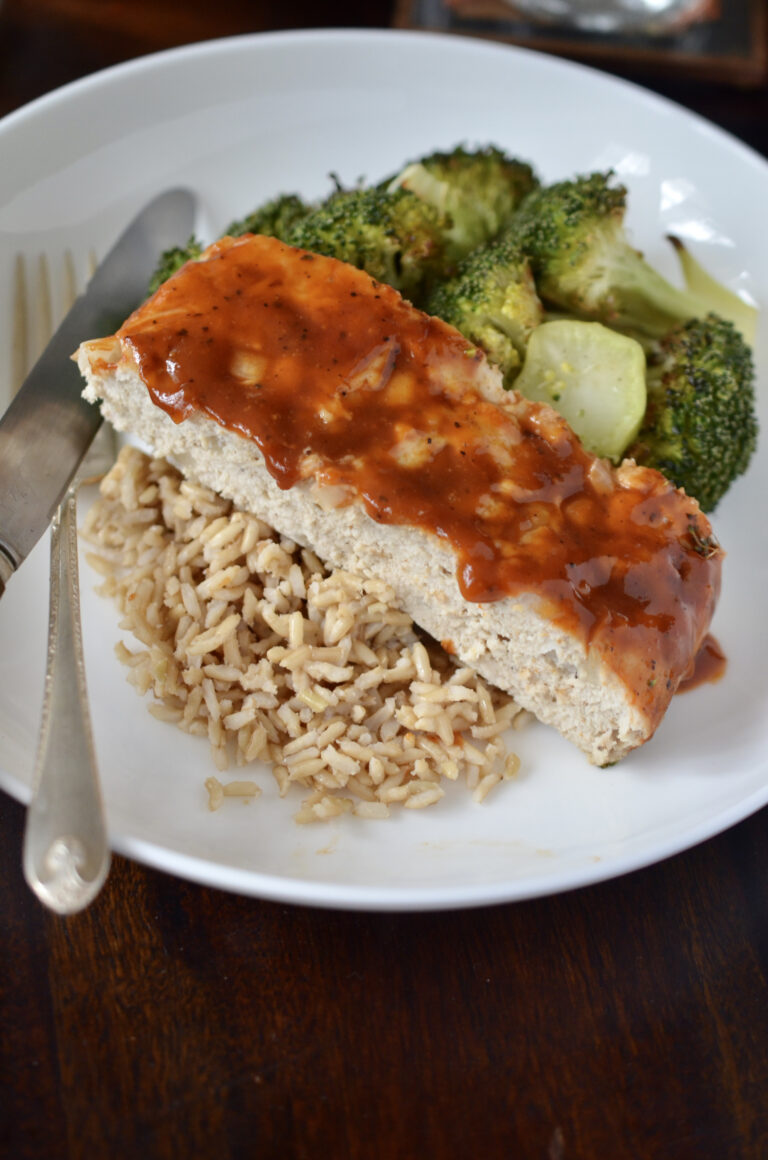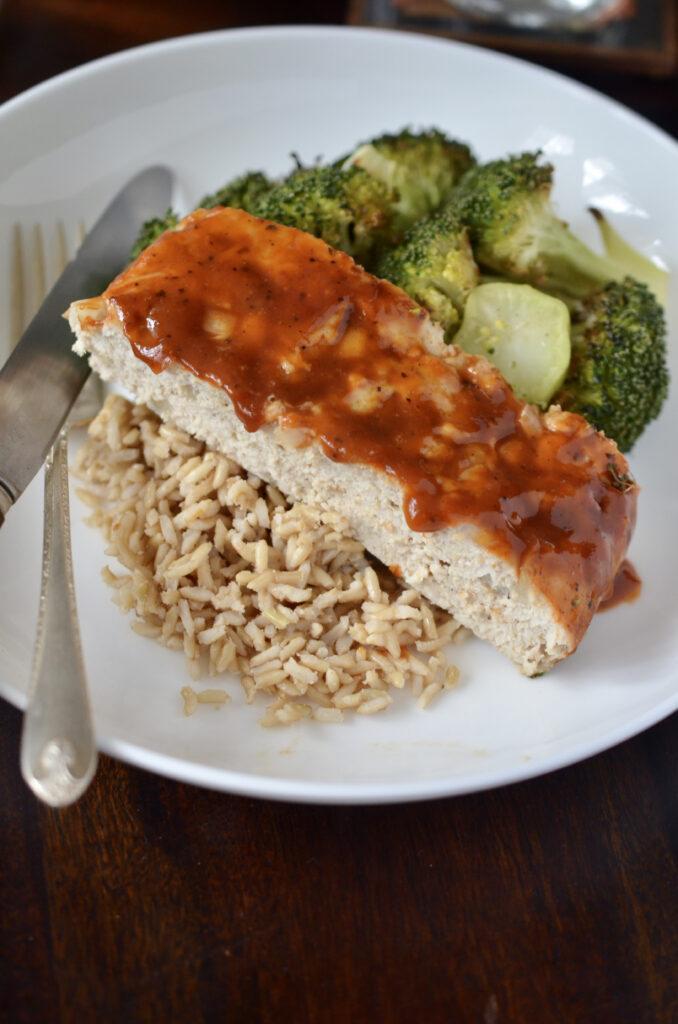 Turkey Meatloaf with Roast Broccoli
Ingredients
Nonstick cooking spray

1

sweet onion

finely chopped

1

garlic clove

chopped

1

pound

ground turkey

1

large egg

lightly beaten

¼

cup

low sodium ketchup

1

teaspoon

low-sodium Worcestershire sauce

10

ounces

broccoli florets

Coarse salt and freshly ground black pepper
Instructions
Heat the oven to 400°F. Spray a baking sheet with nonstick cooking spray or line with a nonstick silicone baking mat.

Heat the oil in a large sauté pan over medium heat. Add the onion and cook until clear and translucent, about 3 minutes. Add the garlic and cook until fragrant, 45 to 60 seconds. Transfer the vegetables to a large bowl to cool slightly. (You can also just zap it in the bowl in the microwave, but let it cool a bit before the next step.)

Add the turkey and egg. Season with salt and pepper and mix well with your hands. (So that you can taste and adjust for seasoning, simply zap a teaspoon or so in a bowl in the microwave. Add salt and pepper as needed.) Shape into one large patty about 1-inch thick. Place on one side of the prepared baking sheet. Combine the ketchup and Worcestershire; brush the meat with the mixture.

Place the broccoli in a bowl. Spritz with oil. Season with salt and pepper. Toss to coat. Place the broccoli on the baking sheet opposite the turkey. Transfer to the oven and cook until the turkey meatloaf registers 165°F when measured with an instant read thermometer, about 30 minutes. Serve immediately.
Let's cook something up! If you are interested in hosting me for a speaking engagement, event, cooking class, or book signing, let me know! Send an email to jona@virginiawillis.com and we'll be back in touch as soon as possible.
I am not a doctor, RD, health professional, or WW representative. I am simply sharing what works for me. My blog is for informational or educational purposes only and does not substitute professional medical advice or consultations with healthcare professionals.
Note that this post may contain affiliate links and I may make a commission if you use my affiliate link to buy the product.
Please be nice. Unauthorized use and/or duplication is prohibited. All photos and content are copyright protected. If you wish to republish this recipe, please link back to this recipe on virginiawillis.com. Thanks so much!

FOR INTERVIEWS AND MEDIA REQUESTS PLEASE CONTACT
McCraney Communications – Melanie McCraney
Please note that this post may contain affiliate links.