Please note that this post may contain affiliate links.
Eggplant flourishes in the scorching heat of a Deep South summer. My grandparents grew row upon row of the stately bushes, heavily laden with the shiny black-purple orbs. The plants are absolutely majestic in the vegetable garden with their luscious, draped, fanlike leaves and vibrant colors. My grandmother seemed to only ever fry eggplant. She peeled, then dusted thick ivory eggplant steaks, peppered with an abundance of seeds in seasoned finely ground cornmeal. They were then pan-fried in a bath of sizzling hot oil in a cast iron skillet until golden brown and crisp.
Eggplant Recipes
Eggplant is one of the summer's most luscious and sensuous vegetables and has always been one of my favorites. It's very meaty in texture, therefore adding bulk to a meal. A lot of recipes call for salting eggplant. I'll be honest, I usually don't bother. For a quick summer side dish, I peel the large Italian ones, slice into cubes, and quickly saute in just a bit of oil. Another favorite cooking technique is to grill. Eggplant will soak up oil like a sponge if given the chance. I generally spritz thick slices with olive oil before placing on the grill.
When I grill, I always prepare extra vegetables. Take the leftover grilled eggplant and give it a whirl in the food processor with a spoonful of tahini and a clove of garlic. It's not proper baba ganoush, but it is a deliciously smoky spoonful. Eggplant makes an incredible puree. When it cooks it breaks down into a very soft and creamy texture.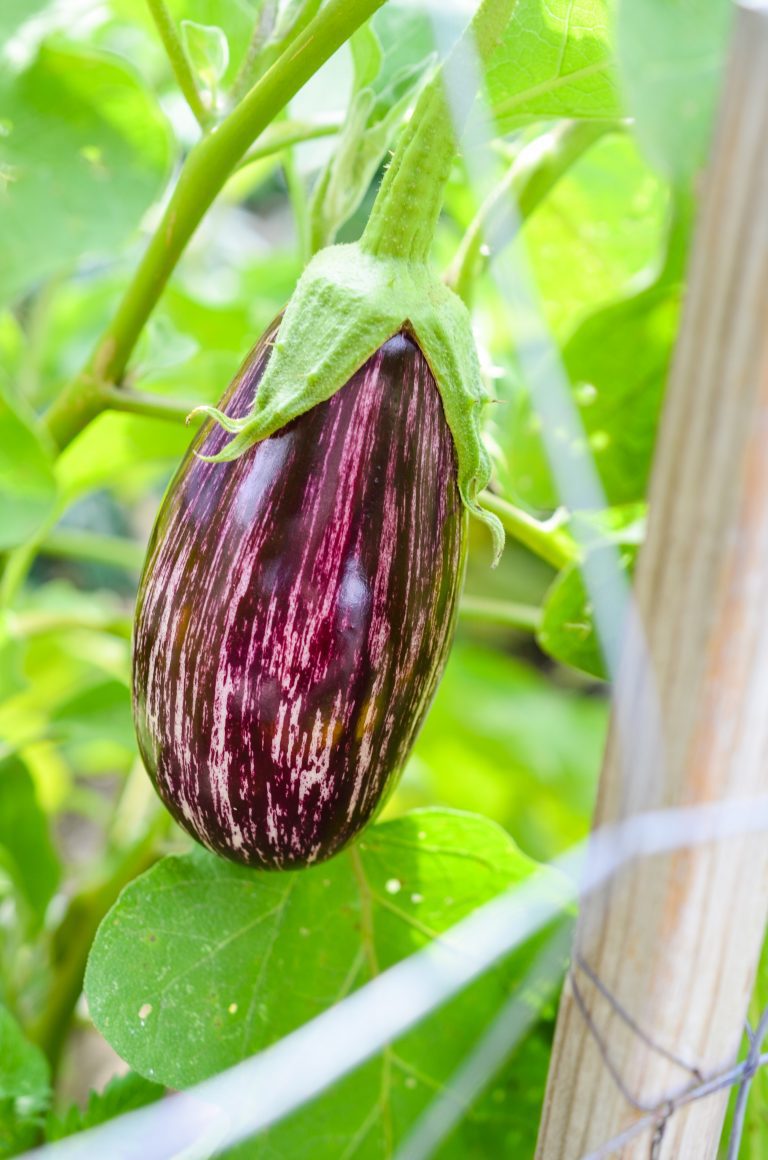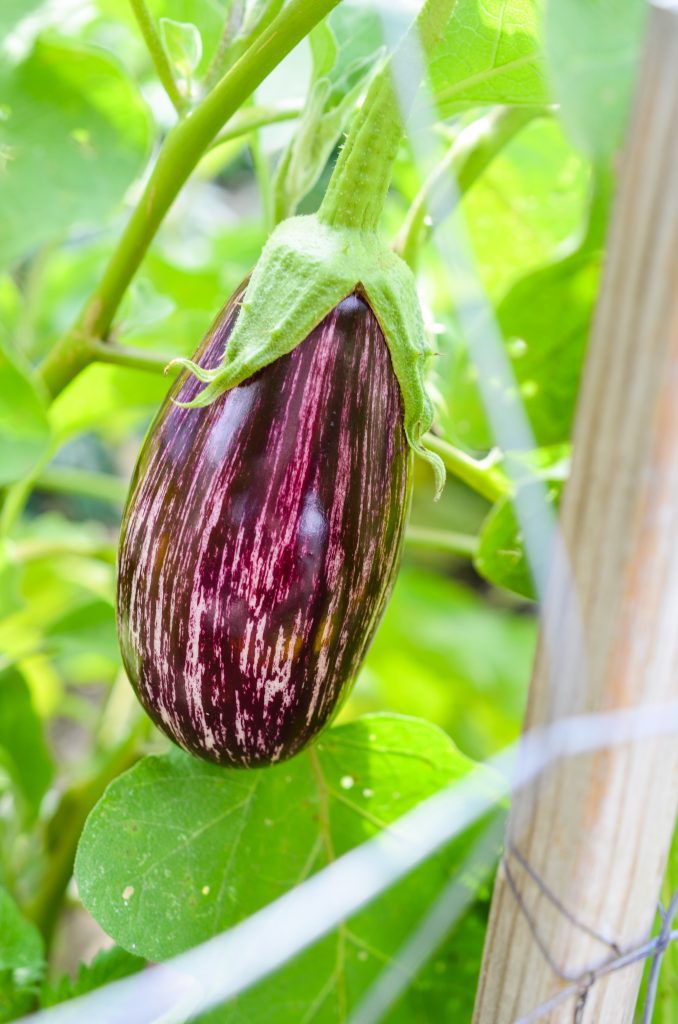 How to Choose an Eggplant
Did you know eggplant is a berry, just like blueberries, watermelon, or tomatoes? In botany, a berry is a fruit in which the entire ovary wall ripens into an edible, relatively soft pericarp. Of course, culinary-wise we treat it as a vegetable, but it is funny to think about it! . It's truly one of my favorite vegetables. I love the meatiness of it, the texture, and toothsomeness of it. Eggplant is immensely versatile.
Eggplant is generally available year-round, with peak season in the northern hemisphere being late-summer. Select an eggplant with smooth, untarnished skin. The small and medium-sized ones will have a better, sweeter flavor, fewer seeds, and more delicate skin. The most common variety is called Globe, but there are many other types in the grocery store, and especially at farmer's markets. They can be as small as a golf ball to large and round like a giant teardrop. All eggplant will spoil and get more bitter with them, so eat within 5 days of purchasing.  Store in the refrigerator, and wash just before using.
Thanks so much for reading. Stay safe and well. 
Bon Appétit, Y'all!
Virginia Willis
Savory Eggplant Dip
Ingredients
2

medium eggplant

1

tablespoon

finely minced garlic

1

tablespoon

finely minced fresh ginger

¼

cup

thinly sliced green and white scallion rings

1

serrano chile pepper

cored, seeded, and chopped, plus more sliced for garnish

¼

teaspoon

dried red chile flakes

or to taste

3

tablespoons

tamari

3

tablespoons

packed brown sugar

1

tablespoon

unseasoned Japanese rice vinegar

½

teaspoon

sesame oil

1

tablespoon

hot water

2

tablespoons

canola oil
Instructions
Preheat oven to 475°F. Wrap the eggplant in foil and place in the oven. Roast until collapsed and very tender, about 45 minutes. Remove the eggplant and loosen the foil. Slit it lengthwise to speed the cooling.

Combine the garlic, ginger, scallion, and Serrano pepper in the bowl of a small food processor fitter with blade attachment. Pulse to combine. Set aside. Combine the tamari, brown sugar, vinegar, sesame oil, and water. Stir to dissolve the sugar. Set aside.

Heat a wok over medium high heat. Add the canola oil and swirl to coat the pan. Add the reserved garlic-ginger mixture and red pepper flakes.

Cook, stirring constantly, until fragrant 45 to 60 seconds. Add the reserved sauce ingredients and eggplant.

Stir well to blend, and heat through. Taste and adjust for seasoning. Serve warm or cold. Keeps up to 5 days in an airtight container in the refrigerator.
If you are interested in hosting me for a speaking engagement, event, cooking class, or a book signing, let me know! Send an email to jona@virginiawillis.com and we'll be back in touch as soon as possible.
Please be nice. Unauthorized use and/or duplication is prohibited. All photos and content are copyright protected. If you wish to republish this recipe, please link back to this recipe on virginiawillis.com. Thanks so much!
Let's connect on Facebook, Twitter, Instagram, and Pinterest!

Please note that this post may contain affiliate links.