Please note that this post may contain affiliate links.
The Southern Sweet Tooth is a powerful force. Sugar is more than an ingredient in the South. It falls somewhere between a condiment and a food group. During the holiday season its status is even more prominent with tins of homemade mints, brittle, and fudge on every sideboard. It's nearly obligatory serve a sweet treat to guests or to take as a gift for a party host. But, yikes! Time seems to accelerate this time of year and the to-do lists grow longer and longer. Who's got time to make homemade candy? You do! My recipe for Quick and Easy Peppermint Fudge fits the bill.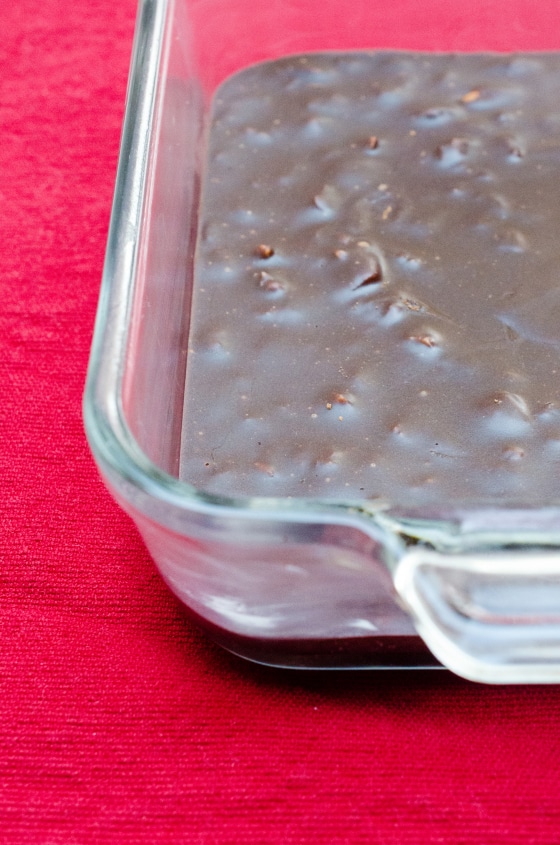 Fudge Recipe
This Peppermint Fudge has become my go-to recipe. It's universal. Who doesn't like Peppermint Fudge at Christmas? And, better yet, what busy cook doesn't like an easy candy made from essential pantry ingredients? You can also add a drop of peppermint extract if you really want to pump up the peppermint flavor.
Lastly, if you're behind on your Christmas shopping — like I am — many of my cookbooks on sale! I'll be happy to send you a signed bookplate. Simply shoot a note with "bookplate" in the subject heading to info@virginiawillis.com and we'll get one in the mail right away!
Bon Appétit Y'all!
Virginia
Peppermint Fudge
Ingredients
6

candy canes

broken into 2-inch pieces

1/2

cup

unsalted butter

1 stick, more for the baking dish

½

teaspoon

fine sea salt

1

16-ounce box confectioners' sugar, sifted

¼

cup

low-fat or whole milk

½

cup

unsweetened cocoa powder

½

cup

chopped walnuts

peanuts, or pecans

1

teaspoon

pure vanilla extract

1/4

teaspoon

peppermint extract
Instructions
Place the candy canes in a sealable freezer bag. (A freezer bag is best because it's thicker.) Wrap a kitchen towel around the bag of candy canes and place on a clean work surface. Use the bottom of a heavy pot or skillet to crush the candy canes into fine crumbs. Set aside.

Brush an 8-inch square baking dish with butter. Melt 1/2 cup of butter with the salt in a heavy saucepan over low heat. Whisk in the confectioners' sugar and milk until very smooth. Add the cocoa; stir until combined and remove from the heat. Add the walnuts and vanilla; stir until combined. The fudge will have a very smooth, shiny texture.

Spoon the fudge into the prepared dish. Transfer to the refrigerator until set, at least 2 hours. Or, if you just can't wait, slip it in the freezer. Run a knife around the edge of the pan and slice into cubes. Heat the knife in hot water and pat dry before each cut for the smoothest slices. Press one side of each piece in the reserved crushed peppermint. Store in an airtight container at room temperature for up to 1 week.
Please note that this post may contain affiliate links.