Please note that this post may contain affiliate links.
 Easy Homemade Popsicles, Ice Cream, and Sorbet

Frozen treats beat the heat! Did you know that centuries ago, ice was hauled down from the mountains and stored in ice houses, then sweetened to create "sherbets" for ancient Persian rulers? We also know that Alexander the Great enjoyed snow flavored with honey and nectar and King Solomon was fond of iced drinks. During the Roman Empire, Nero sent minions into the Alps for snow and then his chefs flavored this precious import with pureed fruits and juices. Face it, we've been trying to chill out for millennia.

Let It Go
Ice cream, popsicles, and sorbets are some of my favorite summertime sweet desserts. (This Peach Ice Cream recipe is my favorite!) Homemade ice cream is special and there are so many inexpensive ice cream machines it makes making it really accessible. But ice cream often involves a cooked custard and can be intimidating for people.
Take a cue from the past and make it simple! Popsicles can be as easy as freezing fruit juice. Or you can even simply freeze juice in old-fashioned ice trays like with this Cantaloupe Creamsicle Soda. As you will see in Nancie McDermott's recipe for Coconut Ice Cream, ice cream doesn't have to contain dairy.
Fresh fruit sorbets are exceptionally simple to make, light, and more healthy than many ice cream recipes. It's just a matter of blitzing a bit of fruit with a sugar simple syrup, agave, or honey. And, I find making sorbet a great way to use berries and fruit that are no longer picture perfect.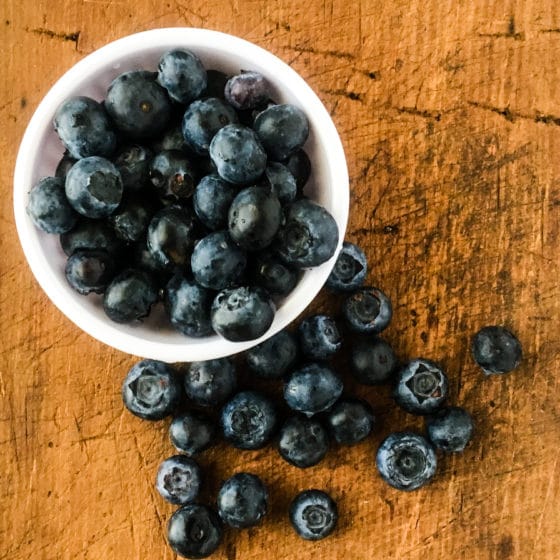 Avocado Popsicles
Guacamole? Sure? Avocado toast? Yup — de rigueur now across the land in chef-driven cafes to hipster coffee shops. But frozen avocados? Yes! Avocado popsicles are incredibly creamy and rich.  And, they are dairy-free – made simply of frozen pureed avocado, agave, citrus, and water.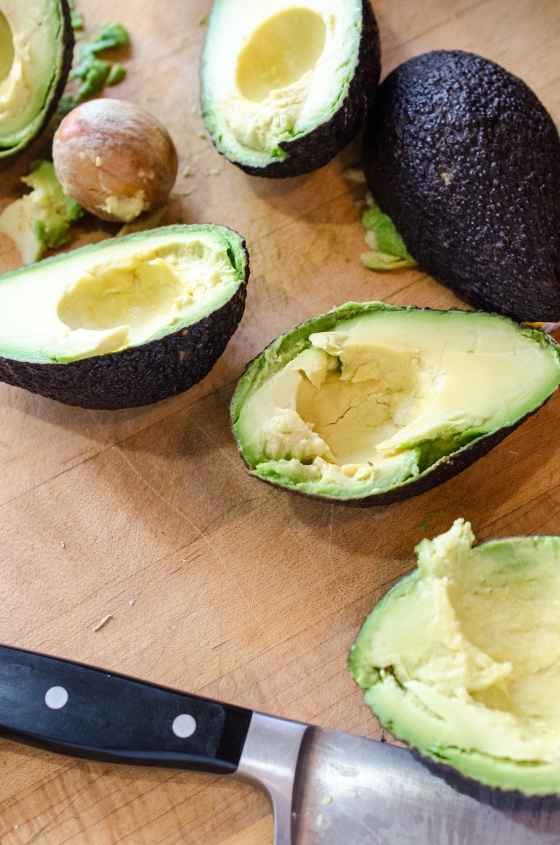 How to Choose an Avocado
It couldn't be more simple! Avocados can be tricky. I always find that they are often as hard as rocks at the market then become instantly overripe and too soft. In this video, my dear friend Sandra Gutierrez explains how to choose a ripe avocado and how to remove the seed pit. Did you know avocados had belly buttons? (By the way, if you need to speed up ripening place the avocado in a brown paper bag with an apple. Apples produce ethylene gas, a hormone that triggers ripening. Need that guac or popsicle even faster? Put the bag in a sunny windowsill for faster ripening.)
How to Make Ice Cream and Sorbet without an Ice Cream Maker
Popsicles and old school ice trays are easy. There are also lots of different machines of varying costs on the market for freezing ice cream and sorbet. You can also do it by hand. Here's how to make ice cream and sorbet without an ice cream maker.
Prepare the ice cream or sorbet mixture and chill it over an ice bath.
Place a loaf pan, deep baking dish, or stainless steel bowl in the freezer, and pour your ice cream or sorbet mixture into it.
After forty-five minutes, open the freezer and check the mixture. As it starts to freeze near the edges, remove it from the freezer and stir it vigorously with a rubber spatula. Get in there and beat up any frozen sections. Return the pan to the freezer.
Continue to check the mixture every 30 minutes, stirring vigorously. (You can also use a hand-held mixer, but be quick about it so you don't melt your progress.)
Keep checking periodically and stirring while it freezes until the mixture is frozen. It will likely take 2 to 3 hours.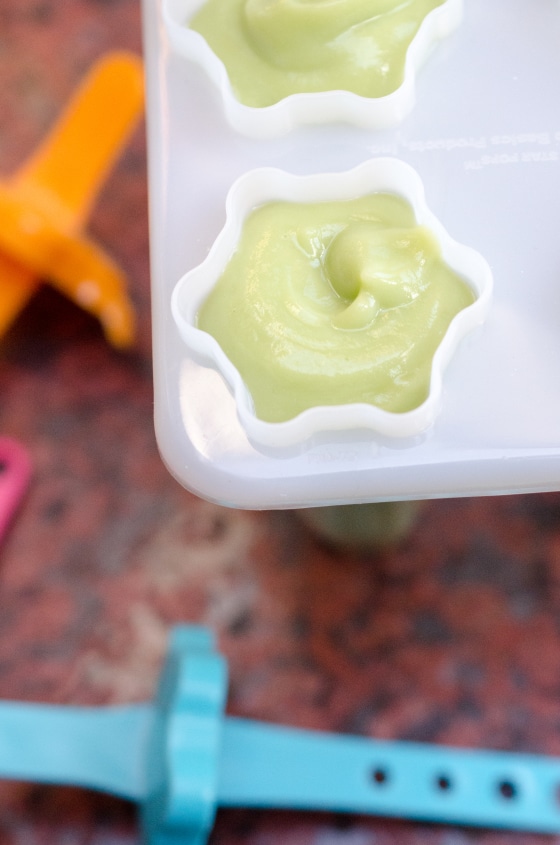 Easy Freezy
Check out these frozen delights. I'm sharing "Easy Freezy" recipes for Dairy Free Avocado Popsicles, Coconut Ice Cream, and Berry Sorbet. My friend and colleague Nancie McDermott's Thai Coconut Ice Cream is made from coconut milk, which is rich and creamy enough that a custard isn't necessary. So good!
Making sorbet is as easy as it can be — and while sorbets usually contain sugar or some other sweetener, they seldom contain fat. My sorbet formula is perfect – 4 cups fruit to 1 cup simple syrup. No fat, no worrying about curdling a creme anglaise, just press "puree."
I hope you enjoy. If you give any a try, please take a snap and tag me on social. I love seeing what everyone is doing and so grateful that you have me at your table. Thank you.
Bon Appétit Y'all!
Virginia Willis 
PS Need more ice cream recipes? How about Goat Cheese and Chocolate Orange? Check out this post with Five Ice Cream Recipes plus a book about the history of ice cream!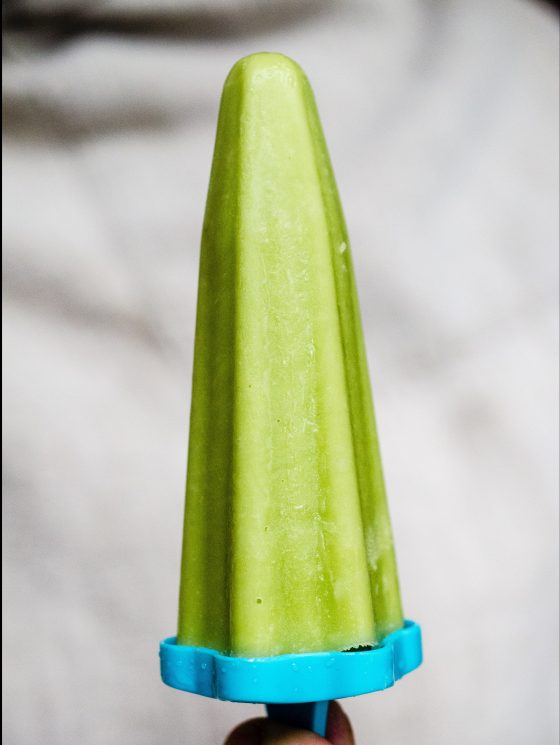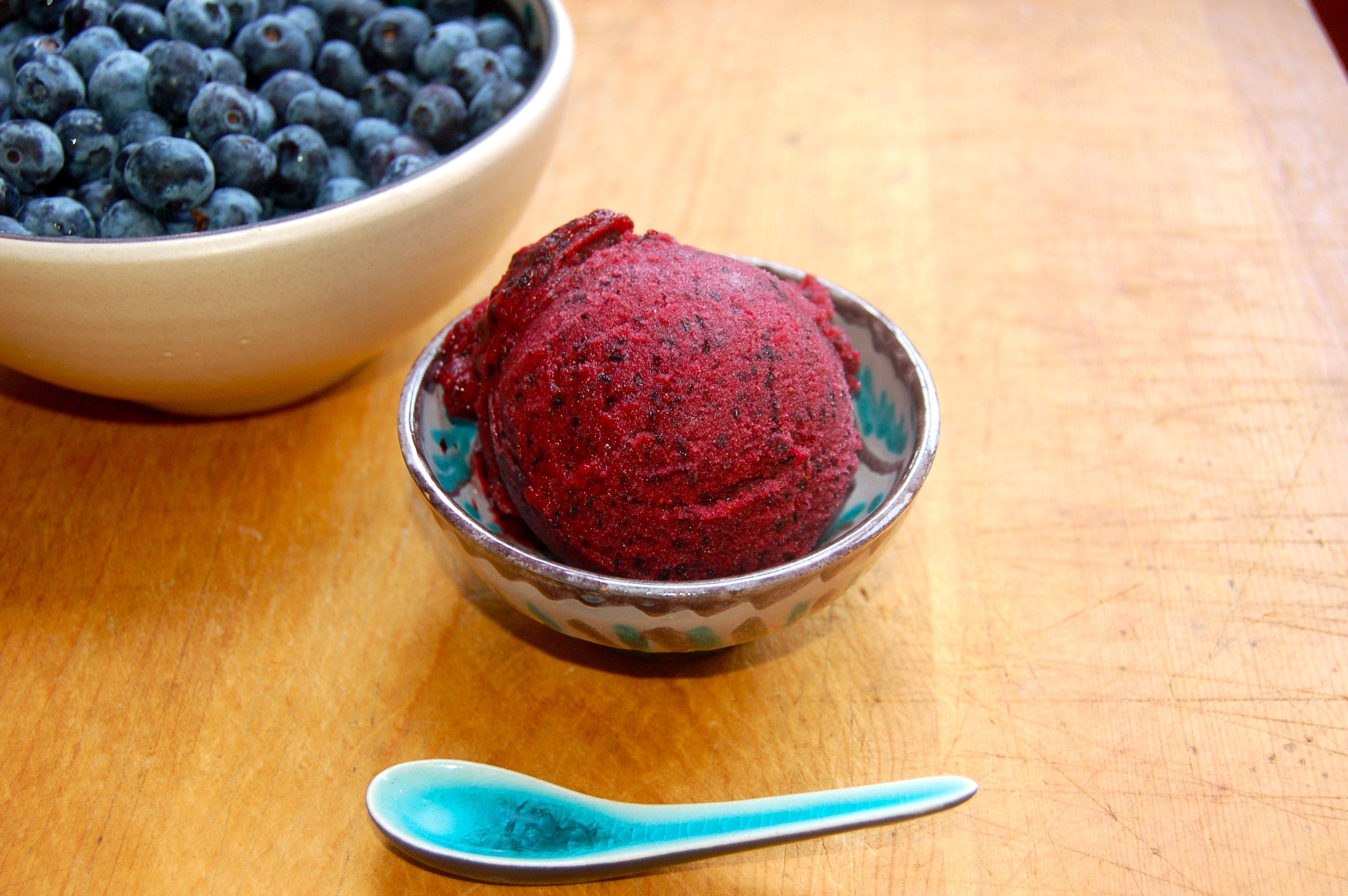 If you are interested in hosting me for an event, cooking class, or a book signing, let me know! Send an email to jona@virginiawillis.com and we'll be back in touch as soon as possible.
Please be nice. Unauthorized use and/or duplication of this material without permission is prohibited. All photos and content are copyright protected. Please do not use photos without prior written permission. If you wish to republish this recipe, please rewrite the recipe in your own words and link back to this recipe on virginiawillis.com. Thanks so much.
Let's connect on Facebook , Twitter, Instagram, and Pinterest!
Coconut Ice Cream Recipe Courtesy of Simply Vegetarian Thai Cooking by Nancie McDermott, 2015 © www.robertrose.ca Reprinted with publisher permission. Available where books are sold.

Please note that this post may contain affiliate links.