Please note that this post may contain affiliate links.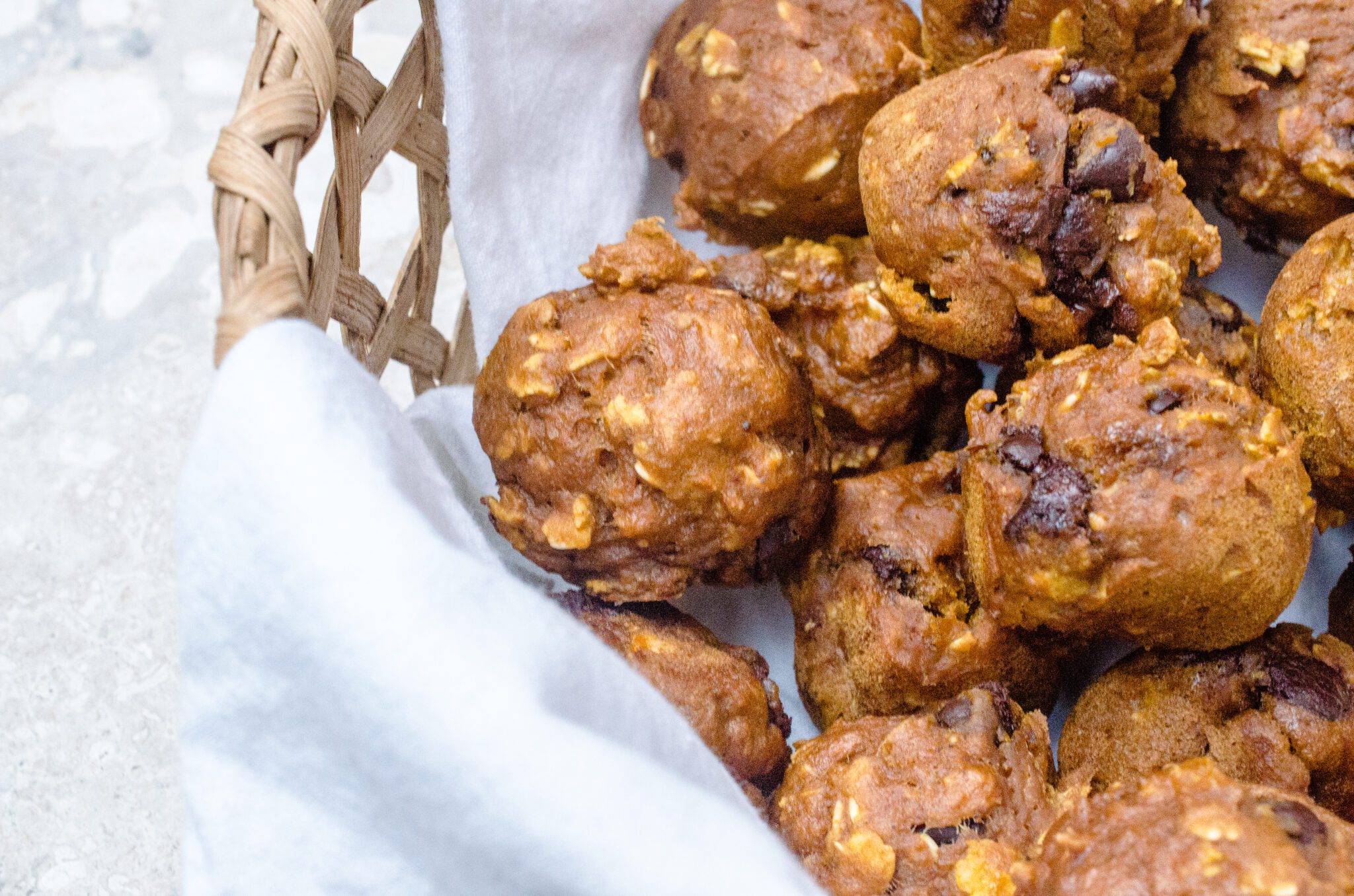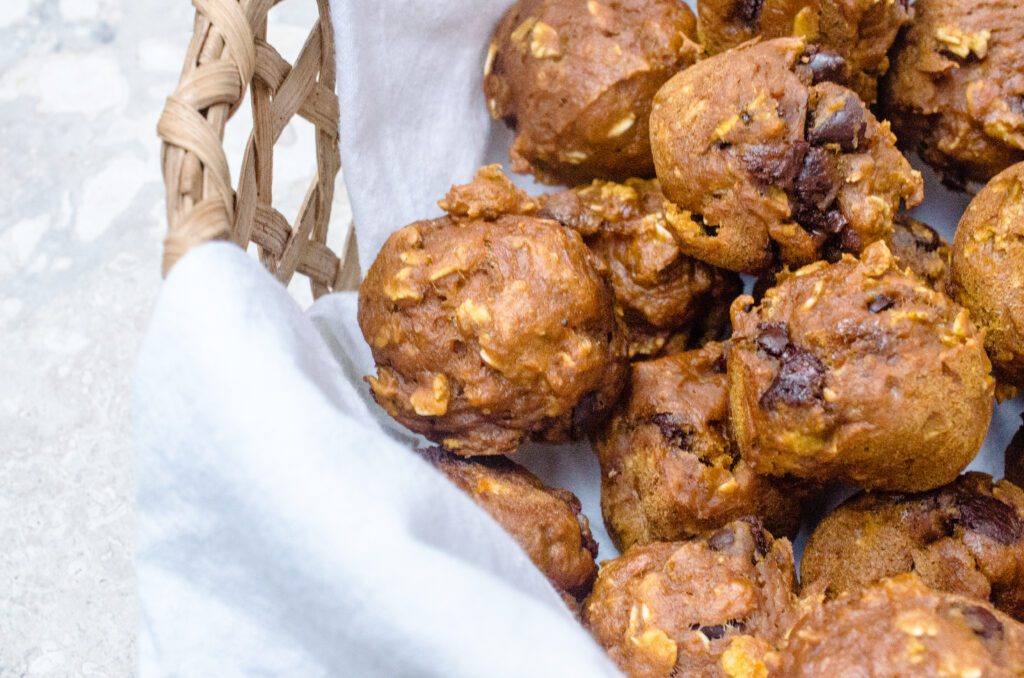 Pumpkin and pumpkin spice is everywhere. The flavor has permeated the food and lifestyle scene. From cereal to coffee to candles, it is the flavor for fall. Granted, many of us are ready for 2020 to be in the rearview mirror, but it seems that PSM started showing up right after the 4th of July! The great news is that this winter squash can be both a delicious and healthy addition to your menu — and it pairs well with chocolate! What's not to love?! Read on for more….

Canned vs Fresh Pumpkin
For those of you that remember I used to work for Martha Stewart you may be surprised I am an advocate for canned. It's is one of the few vegetables whose canned version is quite good and face it, who has the time to make their own fresh puree?
Even if you do want to get your Martha on and truly bake it from scratch, not just any gourd will do when cooking or baking. Those that we carve up into jack-o-lanterns are too watery and stringy to use in the kitchen. Instead, look for pumpkins labeled as sugar  or pie pumpkins. (For more about winter squash check out this post.)
If you want fresh puree I suggest quartering the pumpkin and remove the seeds. (Leave the skin attached.) Place on a foil lined sheet pan and bake in a preheated 350°F oven until tender, at least 45 minutes. Then, remove the skin and puree the tender vegetable in a food processor until smooth. It's not that it's hard or that fresh can be incredibly tasty, it's just that the canned version can be an easy addition to your pantry staples.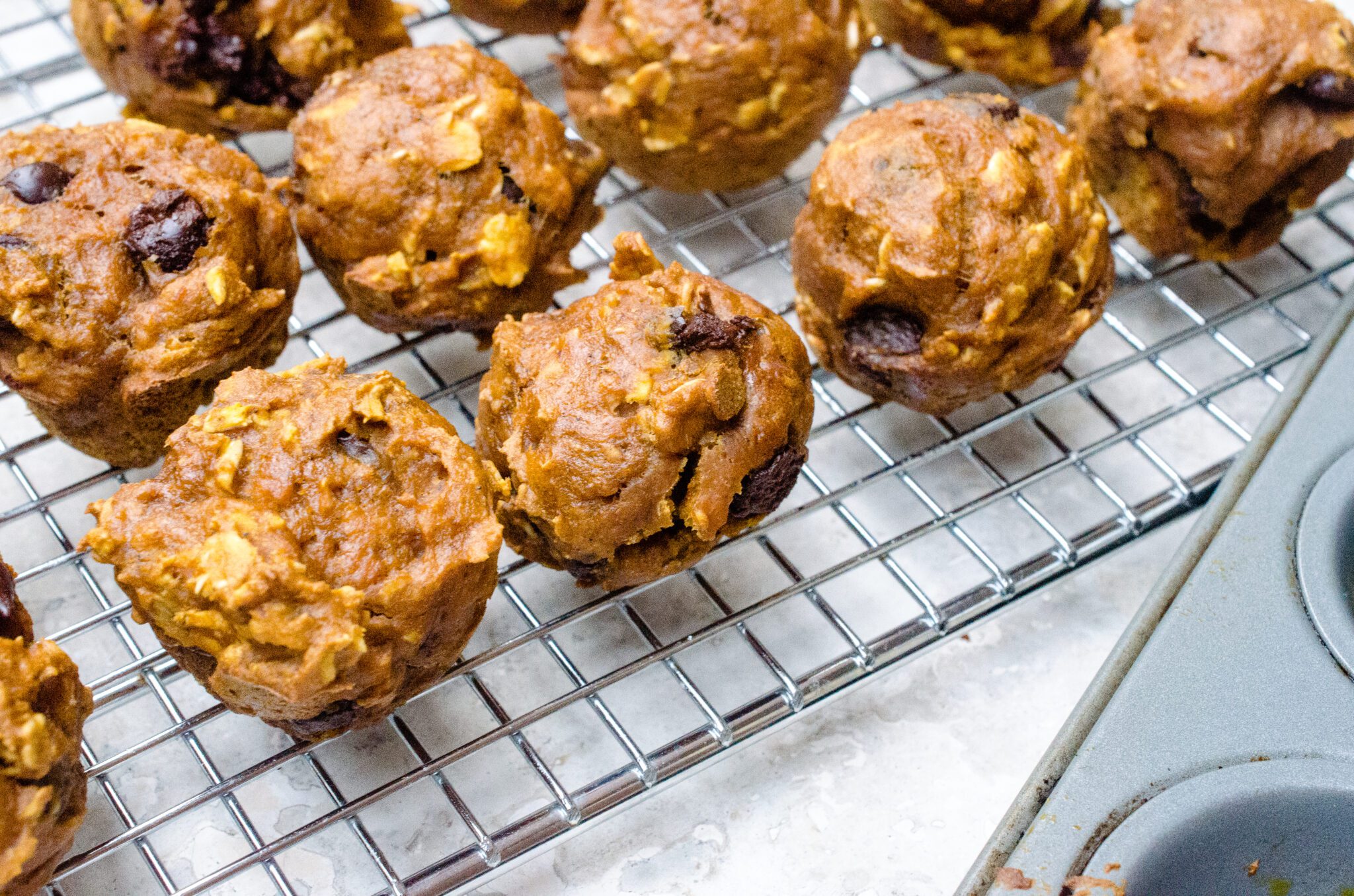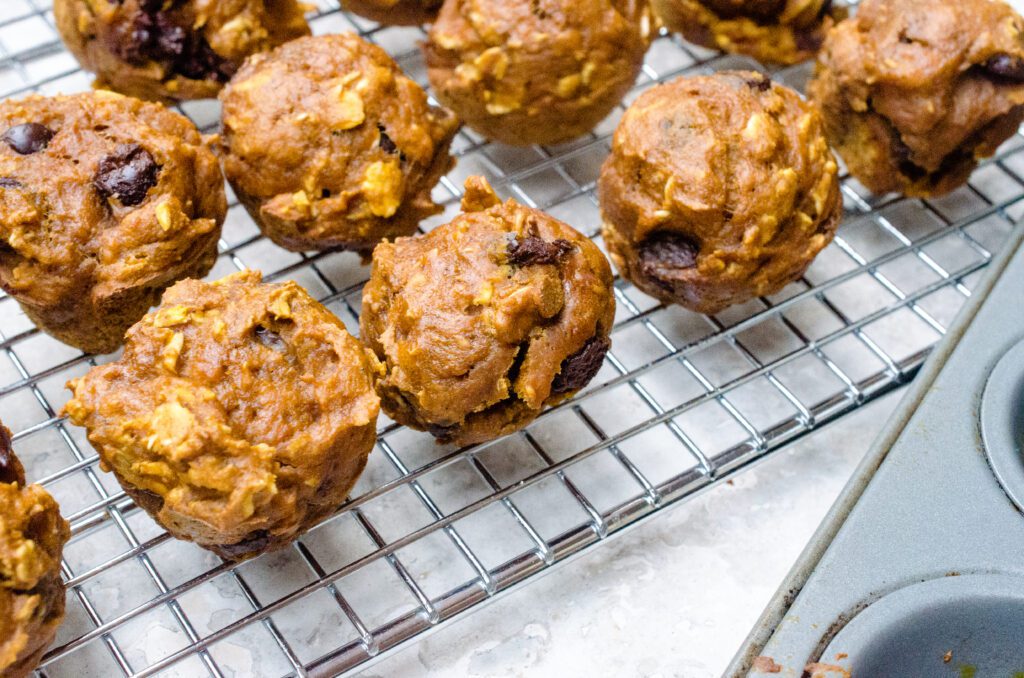 Is Pumpkin Good for You?
According to the Mayo Clinic, both fresh pumpkin and canned pumpkin are packed with nutrients, such as potassium, vitamin A and iron. Heads up when looking for canned. Canned pumpkin products may be labeled as "pumpkin," "100 percent pumpkin" or "pumpkin pie mix." Canned pumpkin pie mix contains added sugar and is, therefore, higher in calories than regular canned pumpkin. Make sure to look for pure canned pumpkin puree. And bonus — zero Weight Watcher points if you are a WW follower!
One pet peeve I have with canned pumpkin recipes is that so many of them call for 1 cup — a partial can. Who the heck has room in their fridge for half-empty (or half full) can of pumpkin. I make it my personal mission to create recipes that only use an entire can.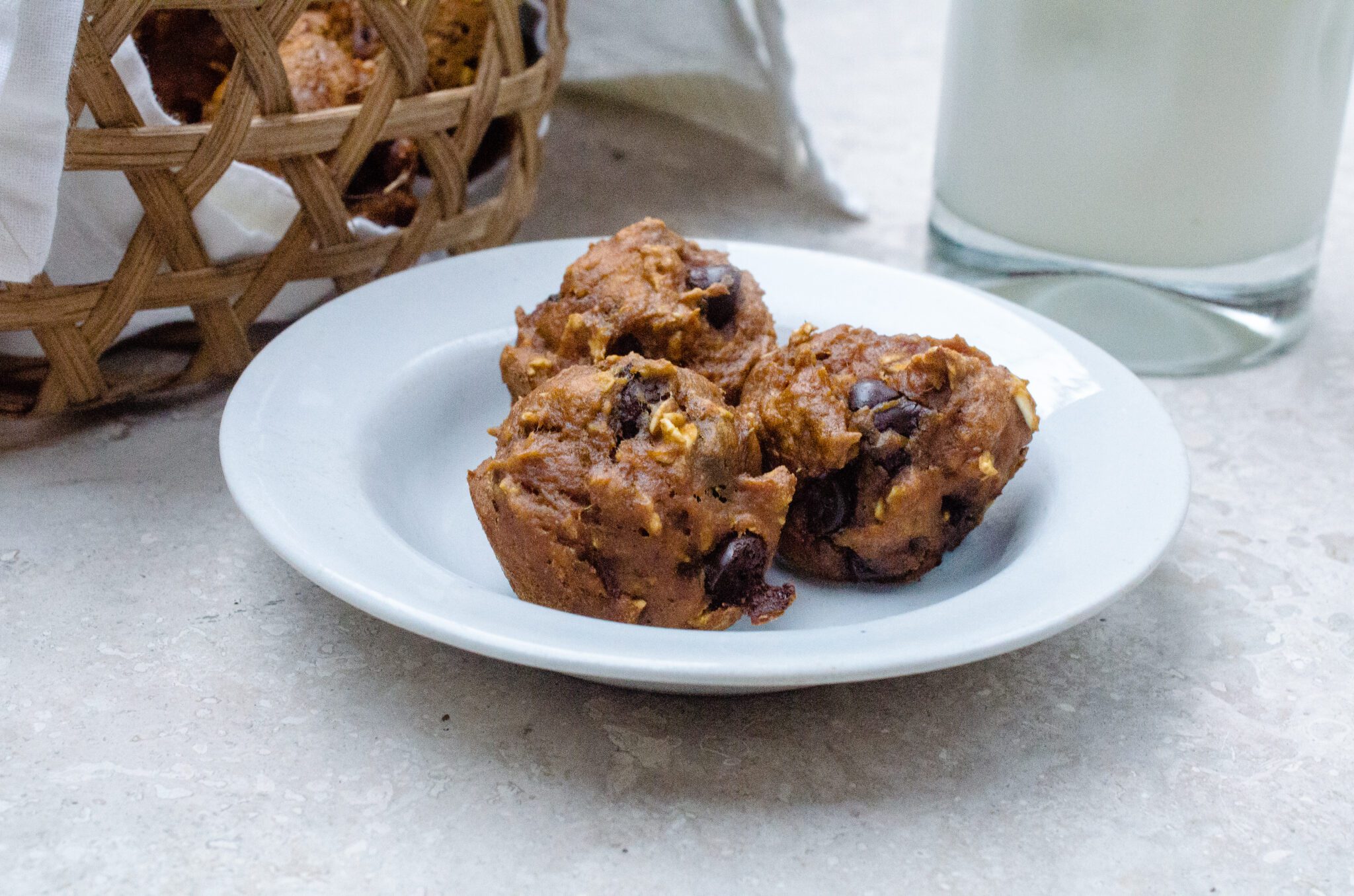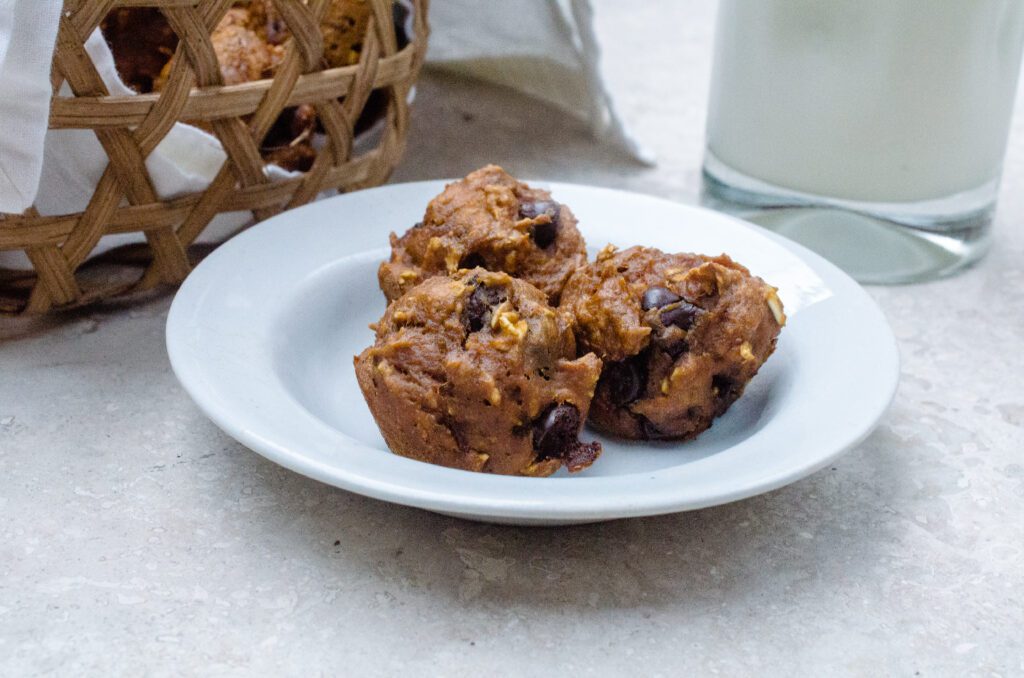 Baking is Easy
Need more pumpkin in your life? Check out my Baking is Easy series for the National Peanut Board. Click below to see my how-to video for Pumpkin Layer Cake with Honey Glazed Peanut Cream Cheese Filling. No cake pans? No problem! It's made in a sheet pan and cut into rectangles. Super easy!
Mini Muffins
These bite-sized snacks pack in everything you love about pumpkin spice with natural warm flavors and pumpkin puree. The small size makes portion control easier — but you have to be careful! It's easy to pop these tasty treats in your mouth without thinking! Helpful hint — don't eat from the basket or main plate. Make sure to set aside exactly what you want to eat so you can be conscious of points and portion.
Thanks so much for reading! I hope you enjoy it and if you give them a try, let me know what you think!
Bon Appétit, Y'all
Virginia Willis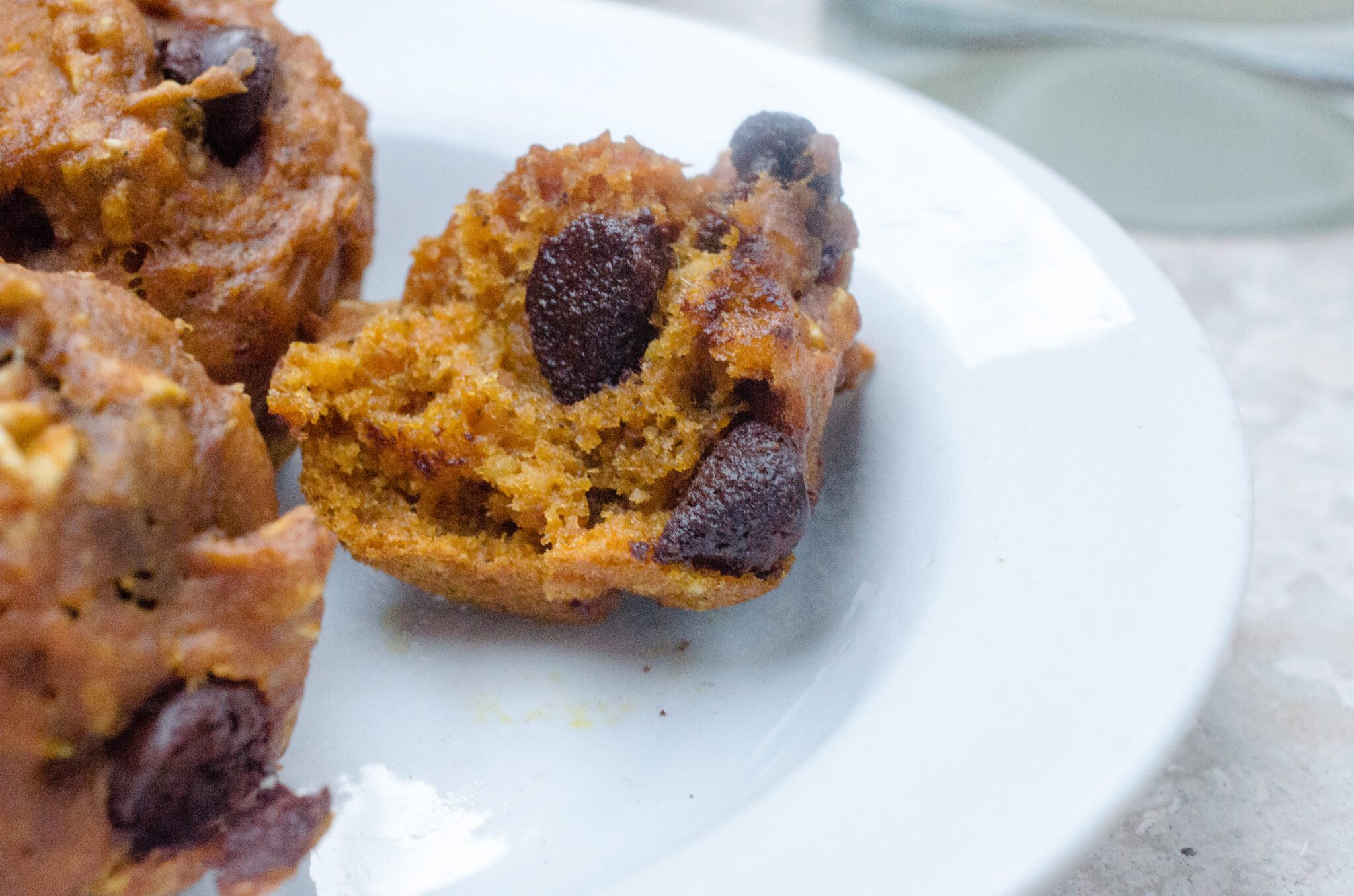 Pumpkin Chocolate Chip Mini Muffins
These tasty treats are addictive! At about 2 points per muffin, they are not carrot sticks, but they are very satisfying.
Ingredients
Nonstick spray

1 15-

ounce

can pumpkin purée

1

egg

1

cup

old fashioned oats

1

cup

whole wheat pastry flour or all purpose flour

3/4

cup

maple syrup

1

teaspoon

baking soda

1 1/2

teaspoons

pumpkin pie spice

or to taste OR 1/2 teaspoon each cinnamon, allspice, and ground ginger

1/2

teaspoon

salt

1/2

cup

bittersweet chocolate chips

about 3 ounces
Instructions
Heat the oven to 350 F. Spray a mini muffin tin with nonstick spray. Set aside.

In a medium bowl combine all the ingredients. Place about 1 tablespoon of batter in each of the prepared cups. Transfer to oven and bake until risen and browned, 18 to 20 minutes. Remove to a rack to cool slightly then invert mini muffins out of the baking tray to the rack to cool completely. Repeat with remaining batter.

Store in the refrigerator an airtight container for up to 5 days. I freeze these and pop a couple out as I need or want them.
Please note that this post may contain affiliate links. (That means I make a commission if you use my affiliate link to buy the product.) 
If you are interested in hosting me for a speaking engagement, event, cooking class, or a book signing, let me know! Send an email to jona@virginiawillis.com and we'll be back in touch as soon as possible.
Please be nice. Unauthorized use and/or duplication is prohibited. All photos and content are copyright protected. If you wish to republish this recipe, please link back to this recipe on virginiawillis.com. Thanks so much!
Let's connect on Facebook, Twitter, Instagram, and Pinterest!

Please note that this post may contain affiliate links.