Please note that this post may contain affiliate links.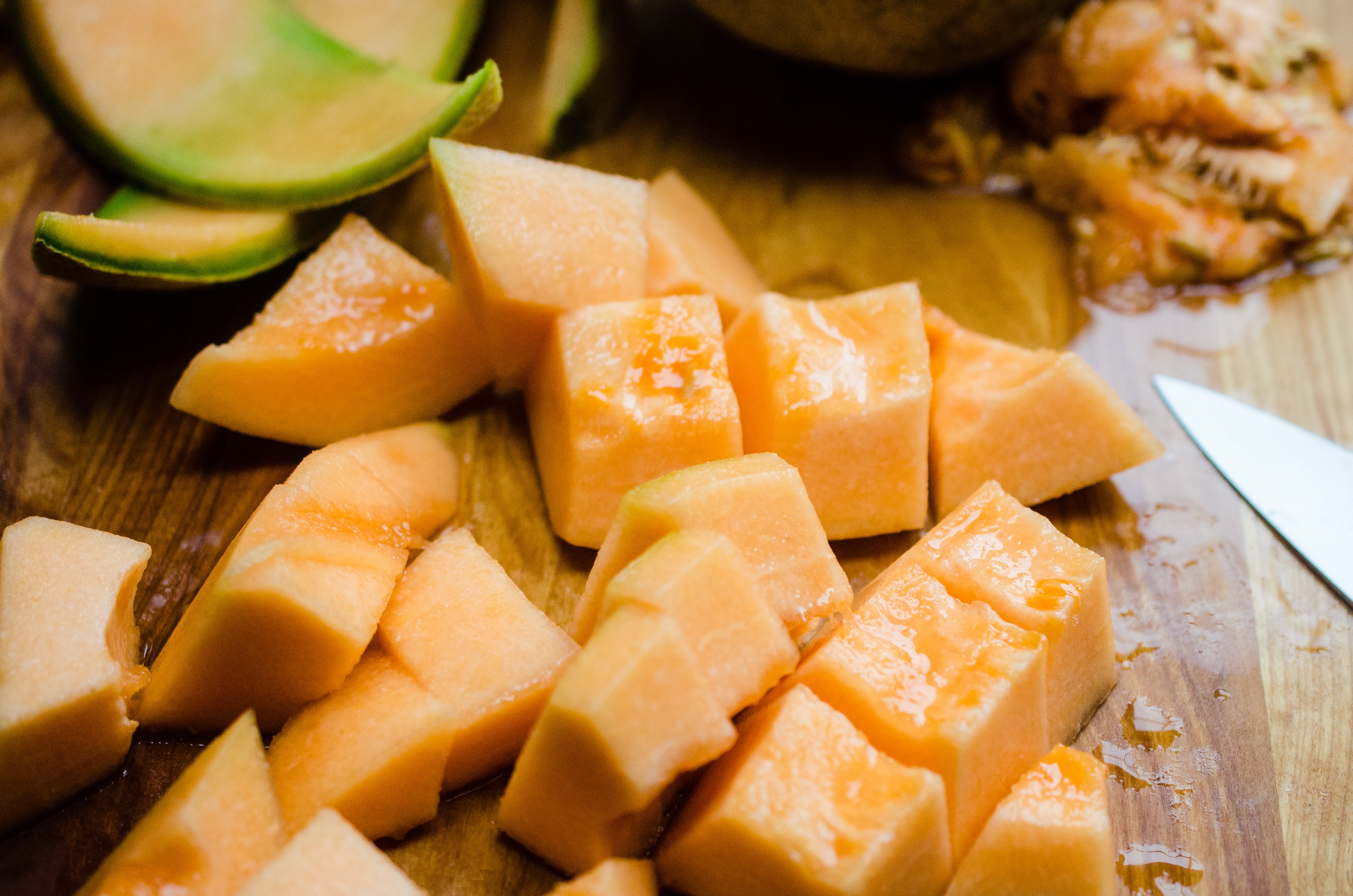 Summer Melon
Cantaloupe responds well to hot summer heat and is currently in high season across much of the US. Generally, this time of year we keep cantaloupe freshly cut and cubed in a container in the fridge. Cantaloupe is one of those fruits that is always found in the prepared foods case in the produce department — but it's so often dull and pretty boring. However, in the heat of mid-August ripe cantaloupe is luscious with tangy juices. If we're not eating it fresh, I will pop it into the blender to make a smoothie. I'll often add yogurt, maybe a bit of mint and a handful of blueberries or so. The other day as I was making our breakfast smoothie it occurred to me that it would make a fantastic popsicle.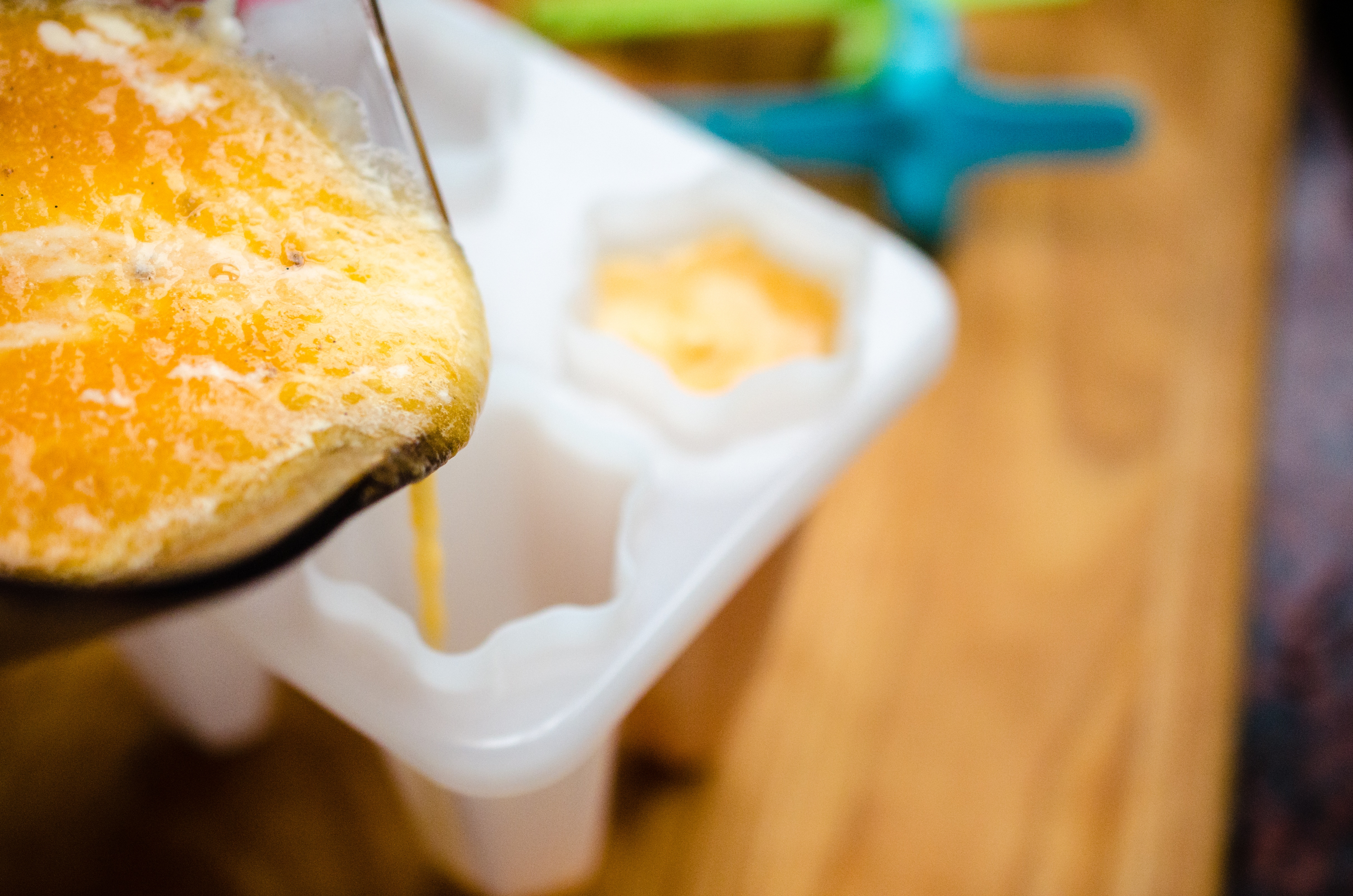 Grassfed Cow's Milk Yogurt
We've been experimenting with the variety of different yogurts. Our go-to is Greek 2% or Icelandic 0%, but I also wanted to try some of the local, grassfed yogurts, as well. One regional yogurt was buttery and flavorful, but more like a sippable drink. I've found the Stonyfield Grassfed plain yogurt to be rich, thick, and full of flavor. I combined the cantaloupe puree with the zest of an orange to bring out the familiar creamsicle flavor then added a cup of yogurt, a bit of honey, scraped vanilla bean, and a pinch of salt.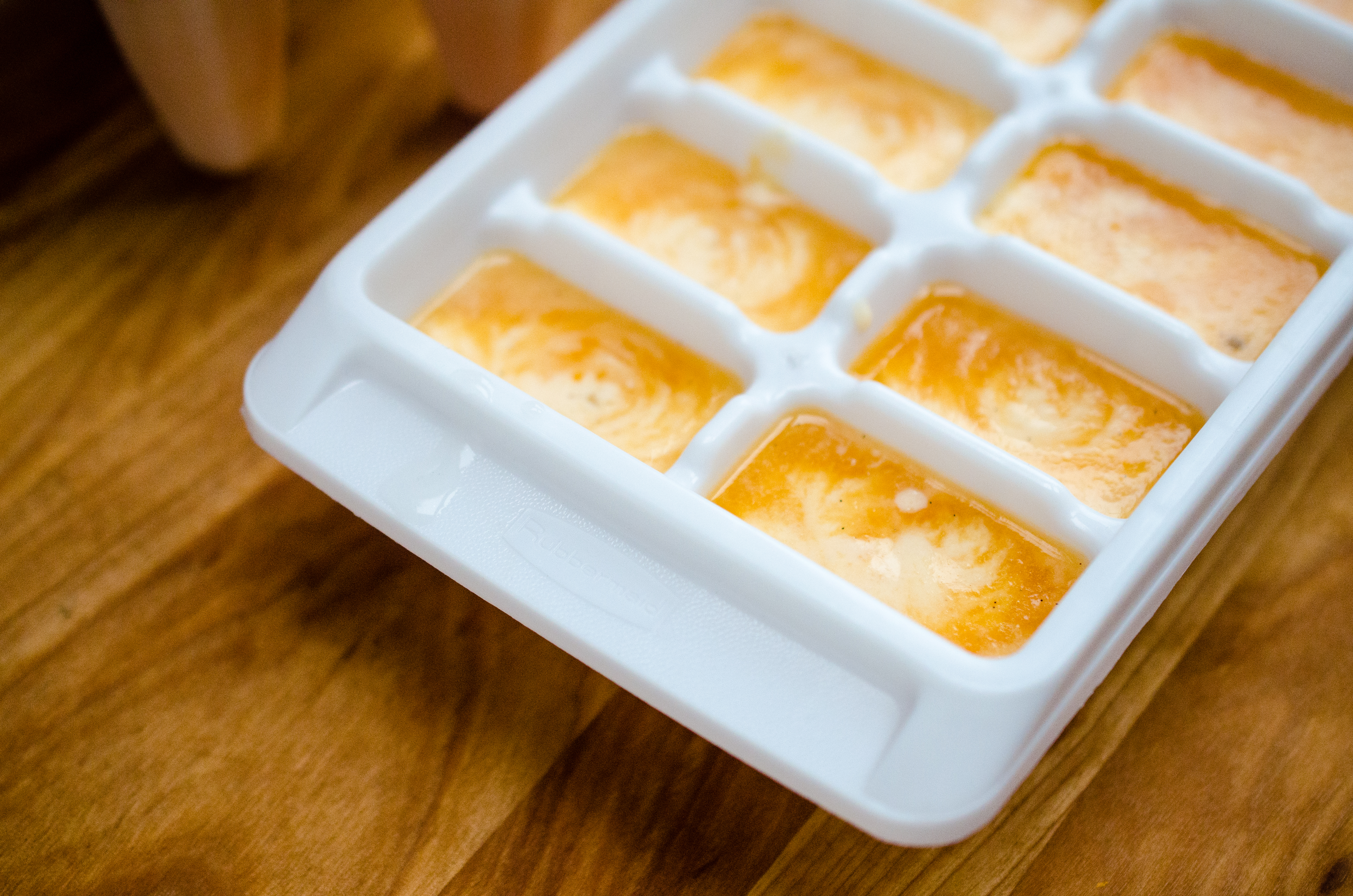 Popsicles and Pop
I've got a stash of popsicle molds for summer, but you could always simply use ice cube trays with toothpicks. We've been drinking a great deal of mocktails (non-alcoholic specialty beverages) so I also wanted to try the cubes as a base for a sparkling Italian cream soda.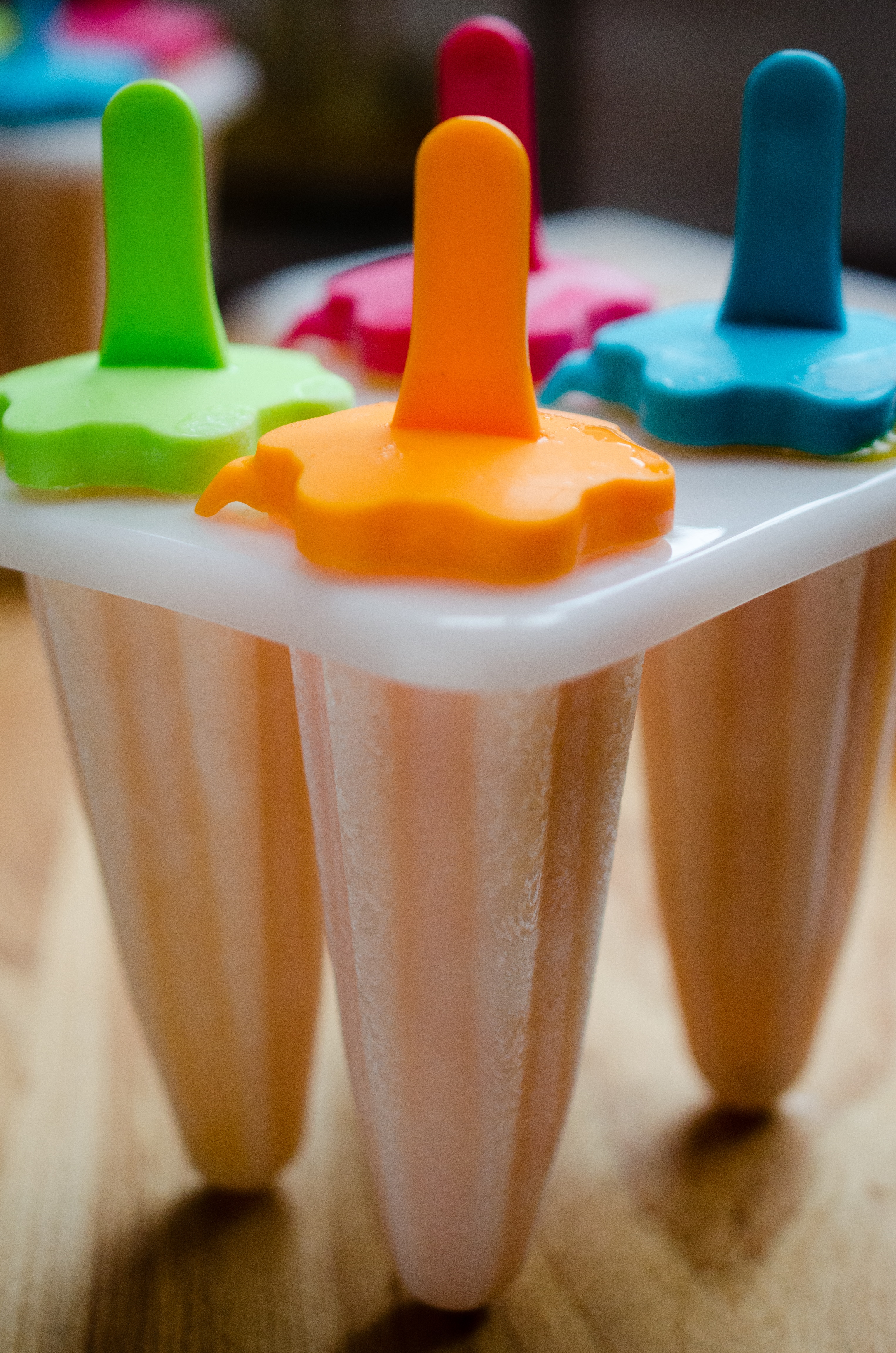 Pure Puree
Simply puree the fruit, pour it in the molds, and pop the mixture into the freezer until they are frozen. Homemade pureed fruit mixtures are so much better — and way cheaper — than buying pre-made frozen pops filled with sugar and artificial colors and sweeteners. If you don't have any molds you can generally find them at a dollar store. Better yet — in  a few weeks they will all be marked down for the end of summer sale. You can stock up for next year!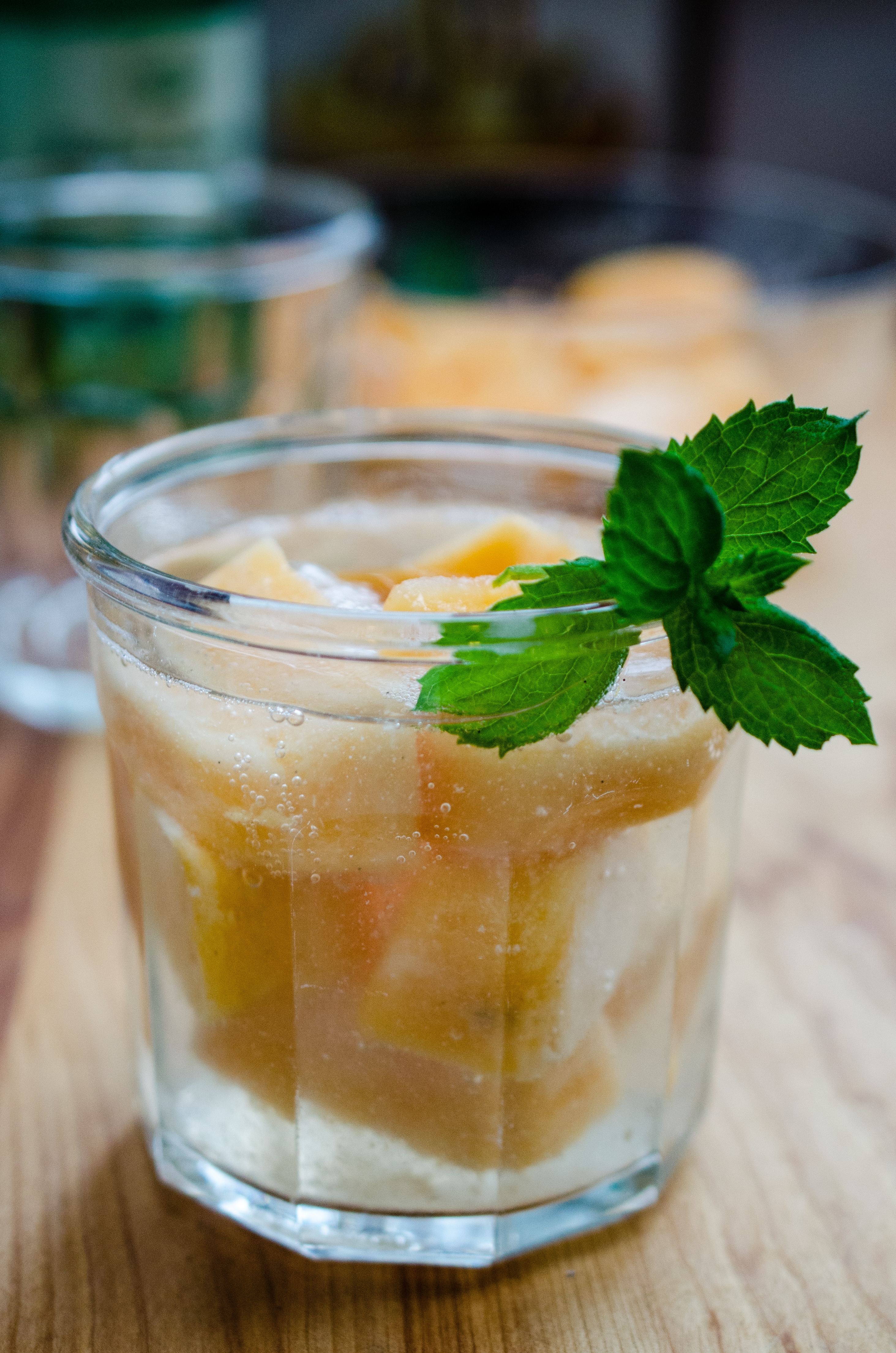 Cantaloupe Creamsicle Italian Soda
The Cantaloupe Creamsicle with sparkling Italian soda is bright and refreshing with just a hint of sweetness. One caveat — when the cubes start to melt the yogurt looks a bit funny, so give the soda a stir. Once it's stirred together, you're good to go. So head on out to your "bella veranda" and buon appetito, y'all.
Bon Appetit, Y'all!
Virginia Willis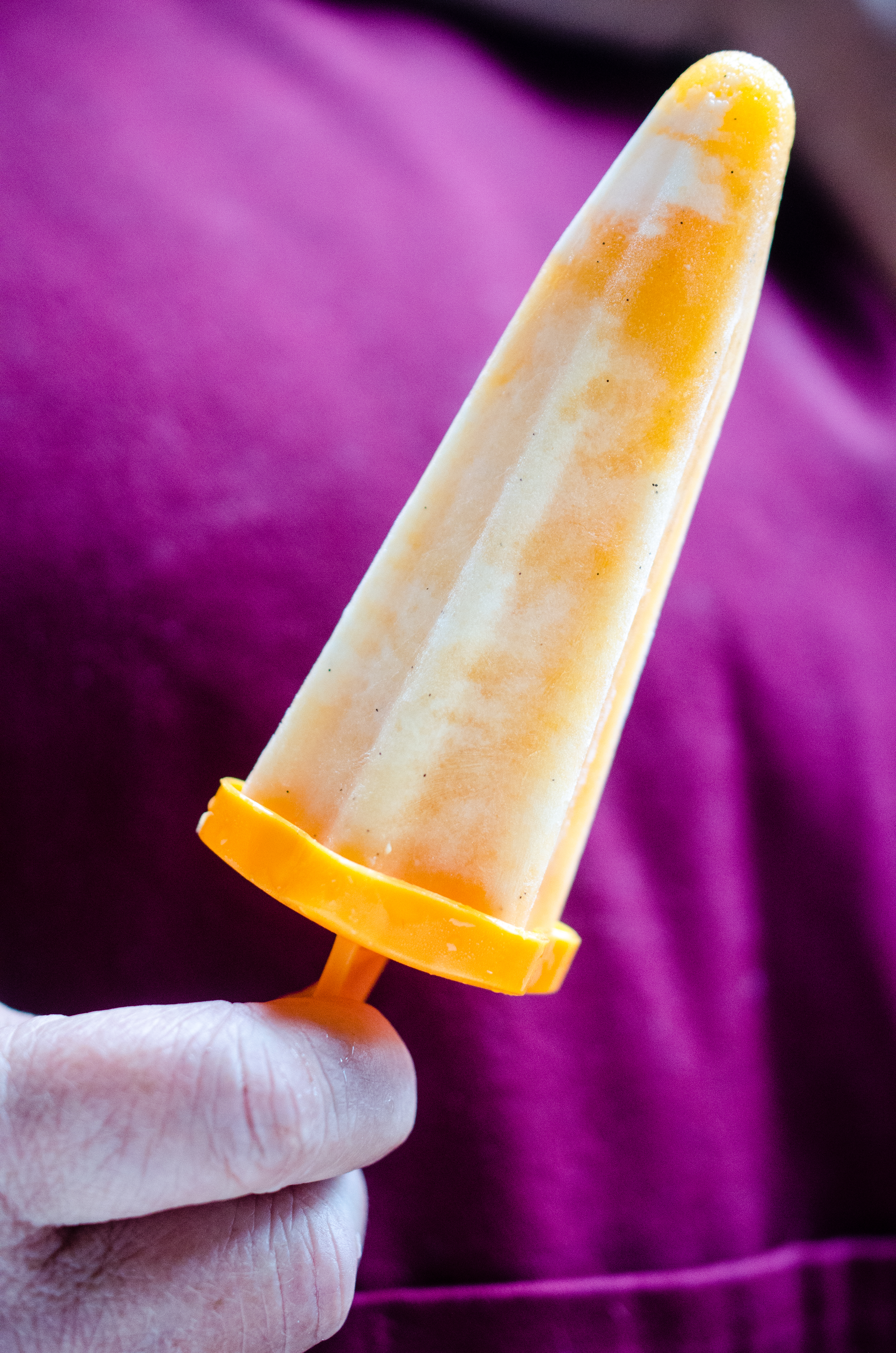 Cantaloupe Creamsicle
Ingredients
1

cantaloupe

peeled and cubed

1

tbsp

honey

1

cup

grassfed yogurt

1/2

vanilla bean

seeds scraped

1

pinch

fine sea salt

1

orange

zested
Instructions
Place cantaloupe cubes, honey, yogurt, vanilla, salt, and orange zest in the jar of a blender. Puree until smooth. Pour into molds or ice trays. Freeze until firm. Serve ice cold. Enjoy!
If you are interested in hosting me for a speaking engagement, event, cooking class, or a book signing, let me know! Send an email to jona@virginiawillis.com and we'll be back in touch as soon as possible.
Please be nice. Unauthorized use and/or duplication is prohibited. All photos and content are copyright protected. If you wish to republish this recipe, please link back to this recipe on virginiawillis.com. Thanks so much!

Please note that this post may contain affiliate links.