Please note that this post may contain affiliate links.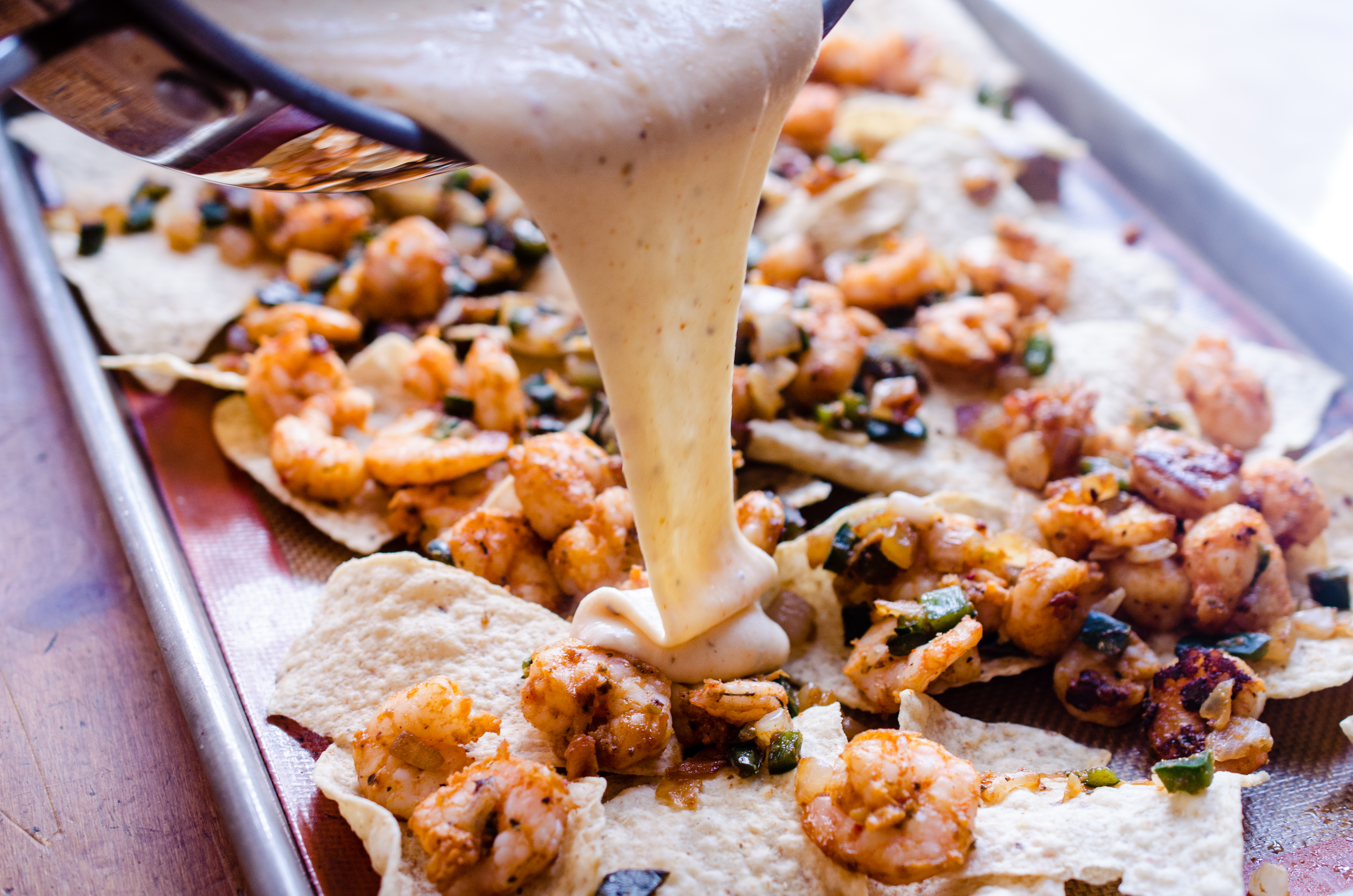 Nachos are quick and easy, a great supper when you're feeling lazy on the weekend or just want fun finger food. The trouble is they're usually deep-fried chips covered in cheese and topped with sour cream. Vegetables are an afterthought. It's a fat bomb. Make it a  festive indulgent supper loaded with flavor, not fat. Read on for more of my Loaded Creole Shrimp Nachos recipe makeover!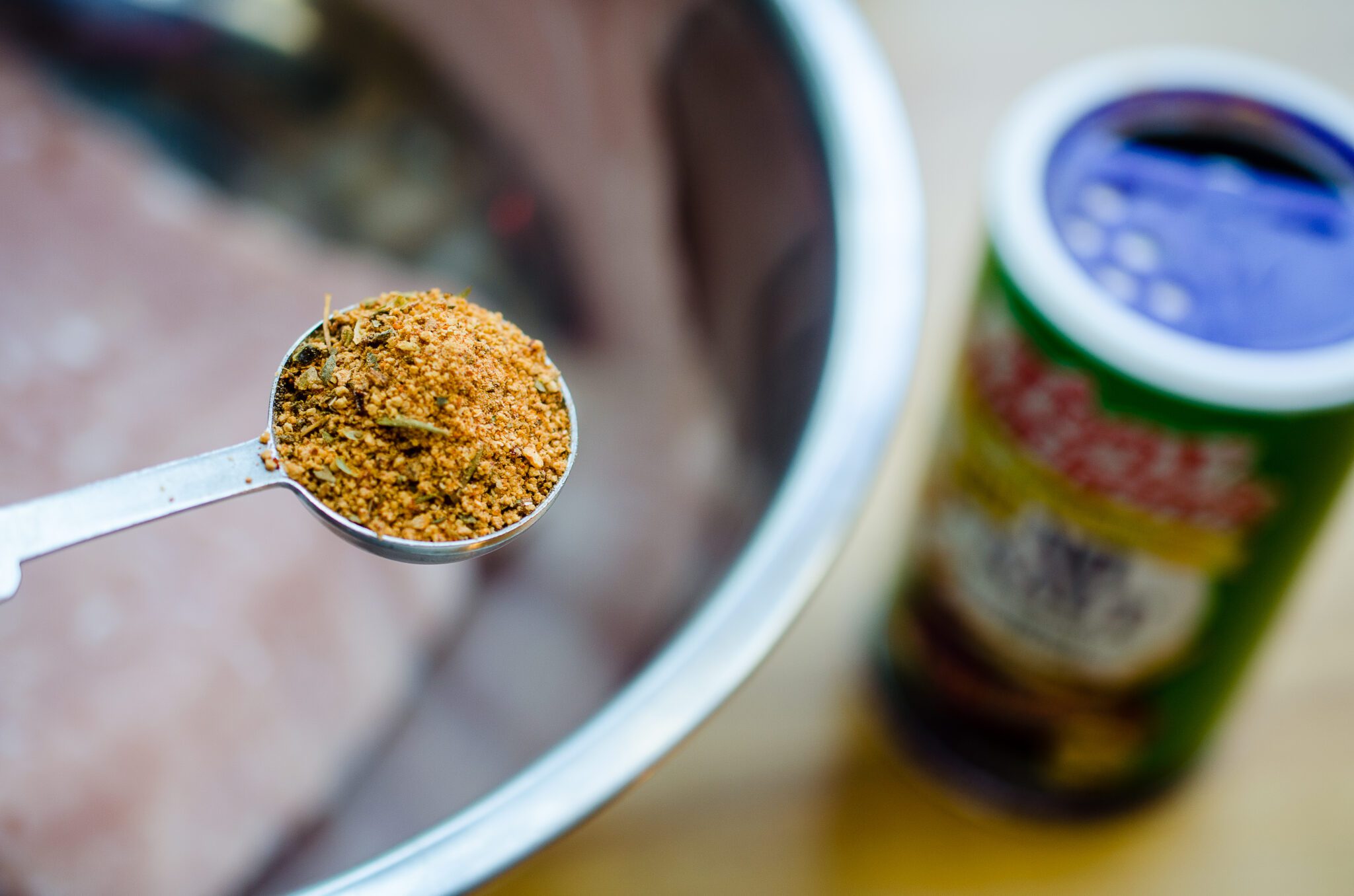 Flavor is Key
Food has to taste good, healthy or not. When you take out the elements of sugar, salt, and fat you have to put flavor in somewhere else! The key to satisfaction without these flavor enhancers is to amp up the taste profile in other ways – zesty warm spices, tangy citrus notes, sharp acidity, and a nice balance of sweetness and heat.
I keep a handful of seasoning blends in my pantry, both homemade and store-bought. One of my favorite ways to give food a little zip is to use Creole seasoning. I spent my entire elementary school-age experience in Rapides Parish, Louisiana. Growing up there had a huge impact on my palate.
I grew up with crawfish boils and shrimp boils. Mama cooked different kinds of gumbo, jambalaya, etouffée, and red beans and rice. More often than not this had her reaching for a container of Tony Chachere's Famous Creole Seasoning. Now, Tony's makes a No-Salt Seasoning blend that's always in my pantry. (I prefer the no-salt so I can control the sodium content.)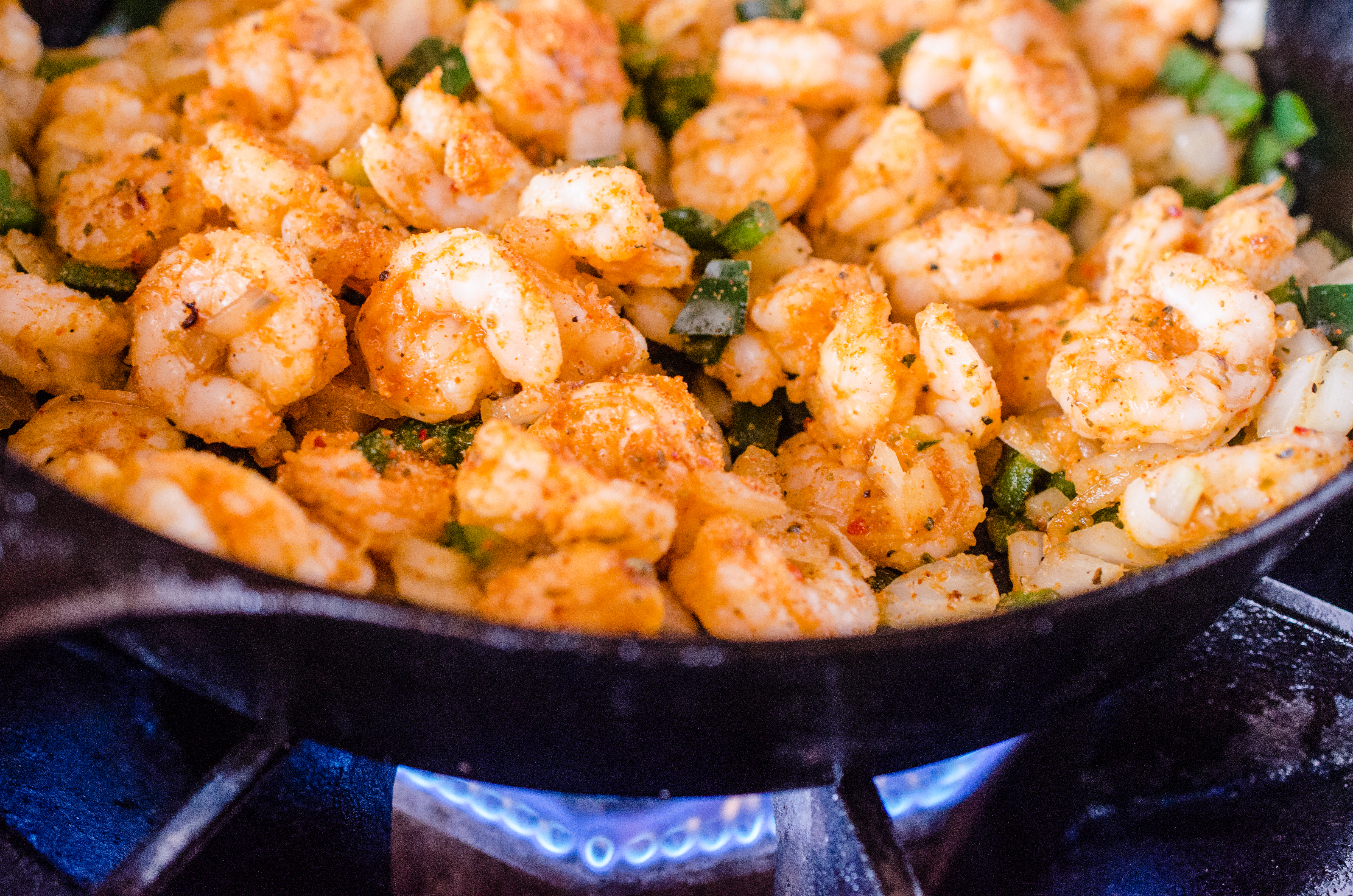 Spice it Up!
When we cook with flavor and spices, we eat less! Research shows that eating foods high in umami and capsaicin, the chemical compound in chili peppers enhances appetite and increased satiety, or fullness. Spices have been shown in studies to make you feel fuller, reduce appetite, burn more calories, and even aid digestion.
Other spice blends I keep on hand include the Middle Easter blends za'atar and baharat which allow me to transform ordinary ground turkey into a homemade zesty pita wrap. Indian garam masala magically turns plain chickpeas into an aromatic stew. My friend and colleague Jean-Paul Bourgeois makes a great spice collection including a Chorizo Tomato that I LOVE on pork chops.
It's all about flavor. Who wants sad food? Nobody!
Check out my video below on Instagram for more info on flavor — and a chicken recipe with big, bold flavors.

How to Make Nachos
The key to nacho toppings is that all the bits of goodness are the right size for the chips. The onion and poblano are diced and I use small shrimp instead of larger shrimp so they'll fit on top. You could use larger shrimp and dice them, but why pay more for larger shrimp that you then have to chop? (Head over here for info on wild vs farmed shrimp and why it's important to buy sustainable seafood.)
Top the shrimp and queso with jalapeno, scallions, and cilantro leaves. Oh-so-good! And, by using the No Salt Seasoning Blend, baked chips, reduced fat milk, low-sodium cheese, lots of vegetables, and shrimp – you've got a crave-quashing healthy-ish weeknight supper in about 20 minutes.
Bon Appétit Y'all!
Virginia Willis
Join me on Instagram!
In full disclosure, in 2018 this post was commissioned by Tony Chachere's for recipe development and social media promotion. The post was updated in 2023 without additional compensation – Tony's is always in my cupboard!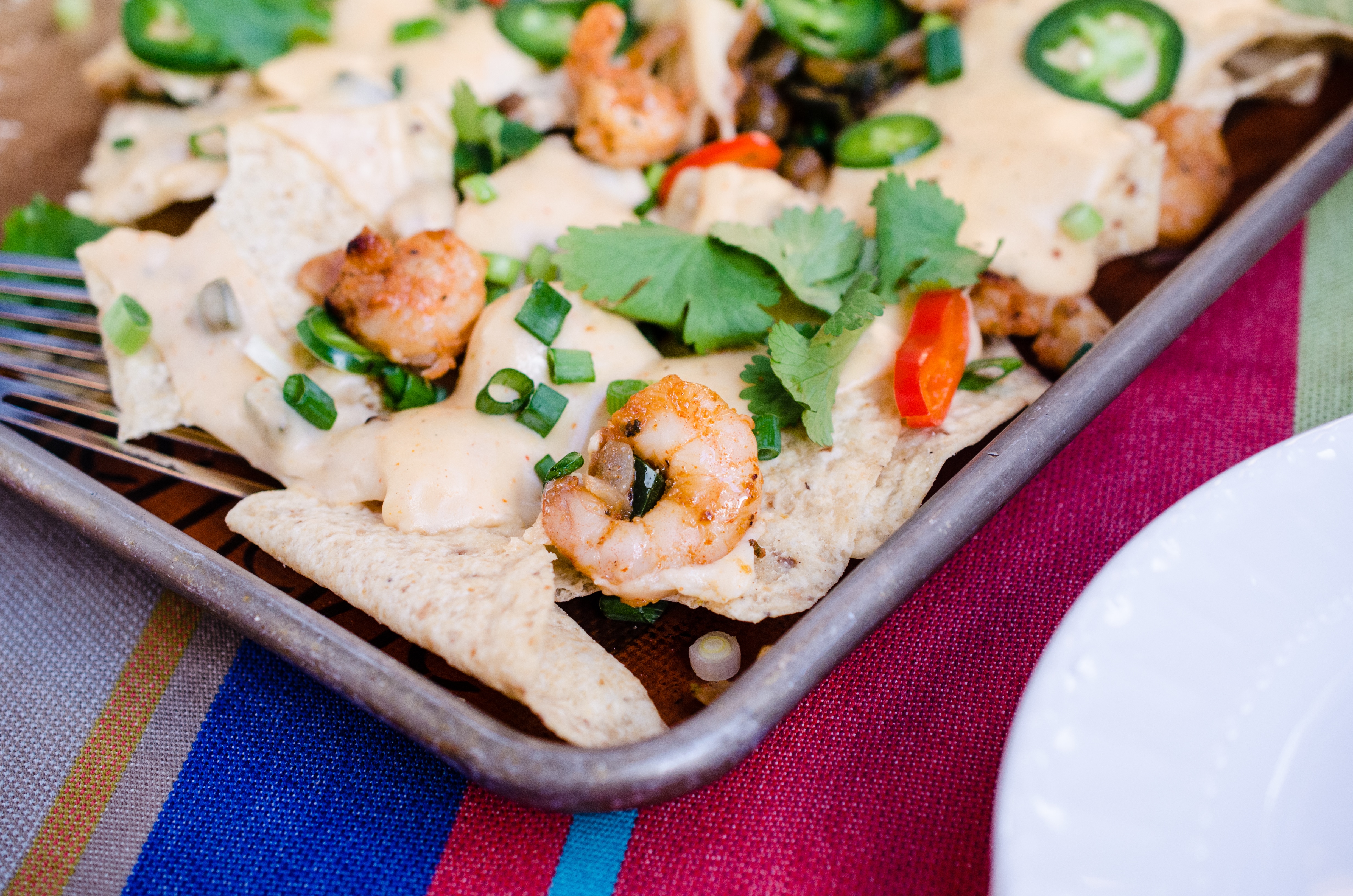 Creole Shrimp Nachos with Creamy Queso
With butter, oil, cheese, and milk these nachos are certainly not rabbit food, but they are better for you than traditional nachos -- and still so good!
Ingredients
6

ounces

baked tortilla chips

(about ½ of a 12 ounce bag)

nonstick spray

1

sweet onion

diced

1

poblano pepper

cored, seeded, and diced

1

pound

shrimp

40/60 count peeled and deveined

2

tablespoons

Tony Chachere's No Salt Seasoning Blend, or your favorite Creole blend

divided

2

tablespoons

unsalted butter

2

tablespoons

canola oil

4

tablespoons

all purpose flour or chickpea flour

2

cups

low fat milk

8

ounces

grated part skim Monterey Jack cheese

3

scallions,

chopped

1

jalapeno,

sliced

1

sweet red pepper,

sliced

¼

cup

cilantro leaves
Instructions
Heat the oven to 400°F. Line a baking sheet with a nonstick silicone baking sheet, aluminum foil, or parchment. Sprinkle over the chips in one layer; set aside.
Heat a skillet over medium-high heat. Spray with nonstick spray. Add the onion and poblano pepper. Cook, stirring occasionally, until the onions are translucent and the peppers are tender, 3 to 5 minutes.
Meanwhile, place the shrimp in a bowl and pat dry with paper towels. Sprinkle over the Creole Seasoning and stir to combine.
Add the seasoned shrimp to the onion-pepper mixture and stir to combine. Cook, stirring occasionally, until the shrimp are pink, about 3 minutes. Remove from the heat and keep warm.
Heat the butter and oil in a saucepan, whisk in the flour and cook for a minute or two until foaming. Pour in the milk and bring to a boil, whisking constantly until the sauce thickens. Simmer until the sauce coats the back of a spoon, about 2 minutes. Add the cheese and Creole seasoning; stir to combine.
Once the queso is ready, evenly scatter the shrimp, onions, and peppers over the tortilla chips. Pour the warm queso over the chips and shrimp mixture. Top with chopped scallions, jalapeno, and sweet red pepper. Transfer to the oven and cook just until everything is heated through, about 5 minutes. Remove from the oven and scatter over cilantro leaves. Serve immediately.
Please note that this post may contain affiliate links.