Please note that this post may contain affiliate links.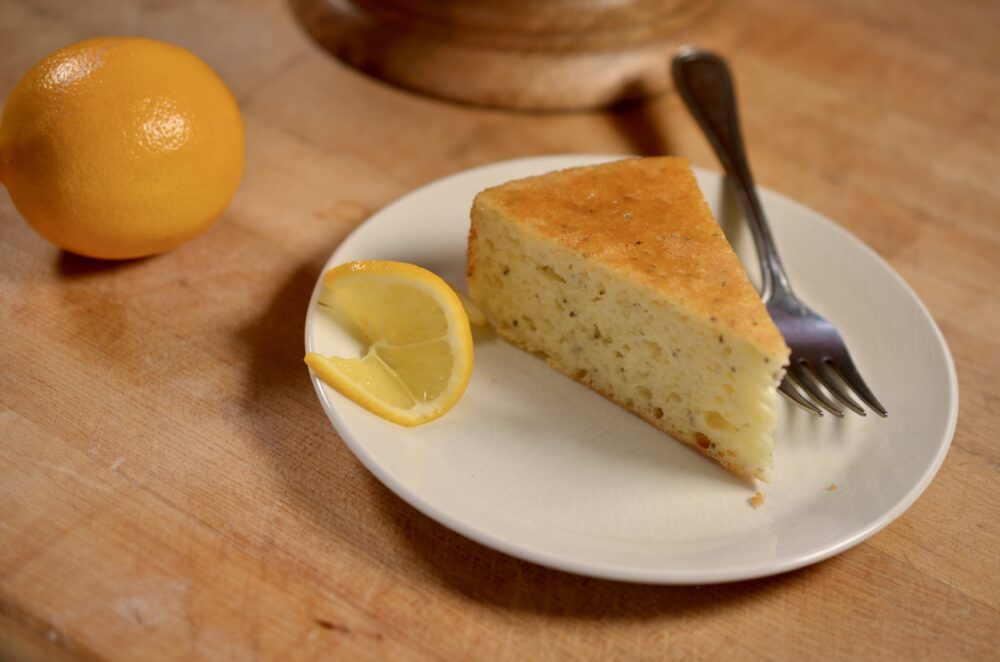 Lemon Cakes come in all shapes and sizes, all manners of baking. There are lemon-scented tender yellow cakes topped with rich lemon buttercream, dense lemon loaf cakes with their signature golden crown, sturdy lemon genoise bathed in lemon syrup, and light and ethereal lemon chiffon cakes. Lemon Poppyseed cakes are a classic version of lemon cake, as well.  Many recipes for lemon poppy seed cake contain two sticks of butter and two cups of sugar! Yikes. It's not overly rich, yet and packed with tart lemon flavor. Read on for how to make it. 

French Yogurt Cake
This cake is a version of a French yogurt cake. Cookies, cupcakes, and quick breads are not as prevalent in French baking as American baking. Also, typically the French are not home bakers because even the smallest villages have a pâtisserie. However, yogurt cakes break the norm in the French kitchen and are an easy make-at-home dessert.
If you don't care how light or not light it is and don't have any clue what I am talking about with "points," don't worry about it! This is a recipe for a super easy, one bowl, dump-and-stir cake I think you and your family will enjoy. The first iteration of this yogurt cake was in my cookbook Lighten Up, Y'all, but I've revisited it and decided I can do even better in terms of lightening things up and lowering the WW points. I've reduced the sugar from 3/4 cup to 1/2 cup and swapped out the canola oil for unsweetened applesauce.
I've topped the cake with a thin syrup, popping up the lemon flavor and giving it a hint of additional sweetness. You can make this in a standard loaf pan, but honestly, I am a little weary of loaves! Baking it in a cake pan, well, makes it feel more like a cake! This recipe comes in at 3.25 points per 1/16th cake — so a "normal" slice. This recipe is nice for breakfast, with afternoon tea as a pick me up, or as dessert.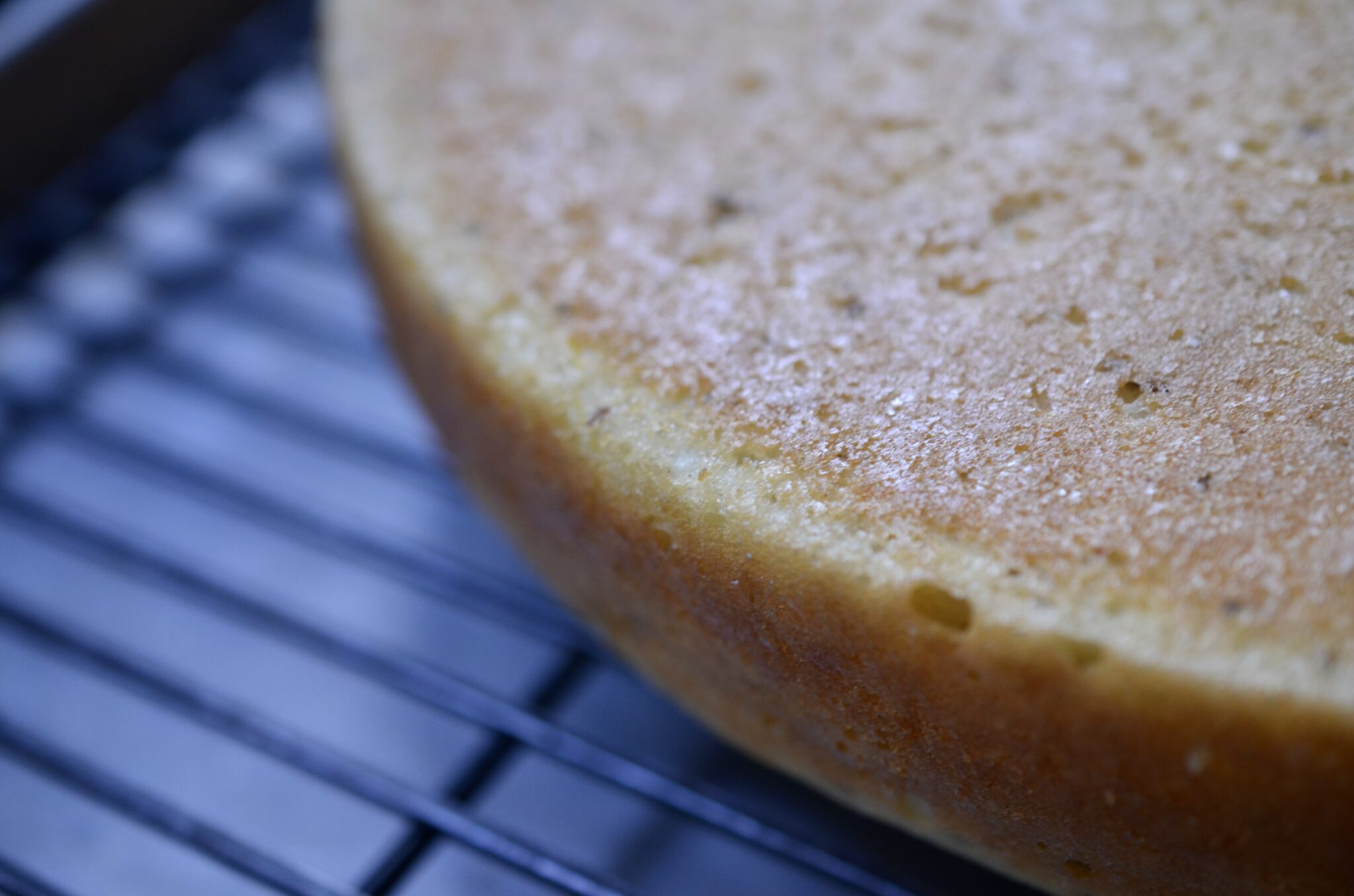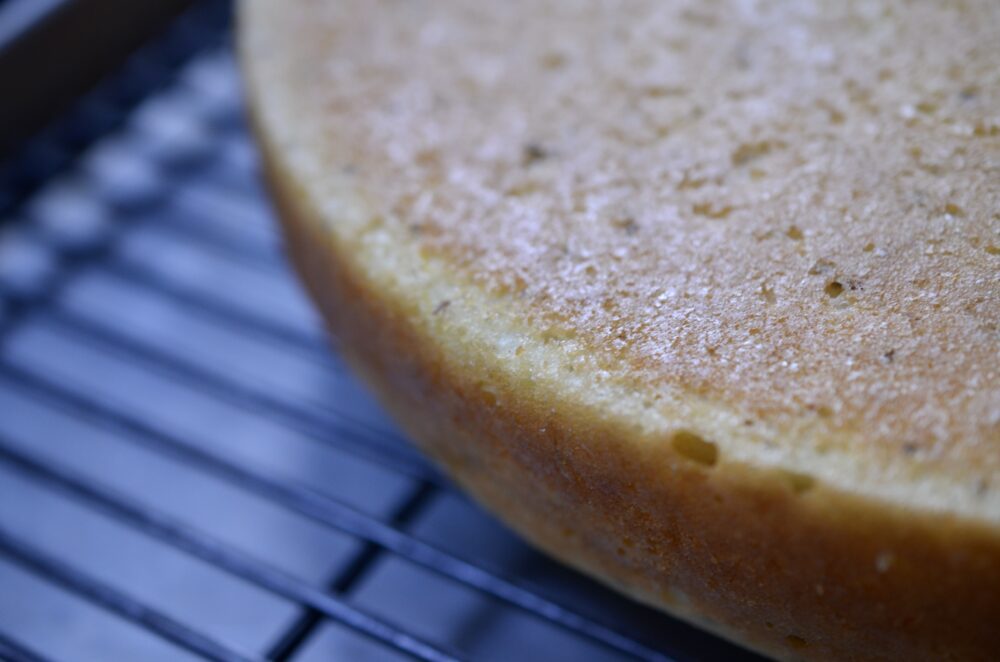 Cha Cha Cha Chia!
I have substituted chia seeds for poppy seeds. Chia is considered a superfood because it delivers the maximum amount of nutrients with minimum calories. It has several of the same benefits as the other "super seed," flax, but unlike flax seed, you don't need to grind them to gain the health benefits. Chia seeds are high in protein and fiber and contain beneficial omega-3 fatty acids, calcium, and antioxidants. They also absorb up to twelve times their own weight! As they expand, it will make you feel fuller and curb your appetite.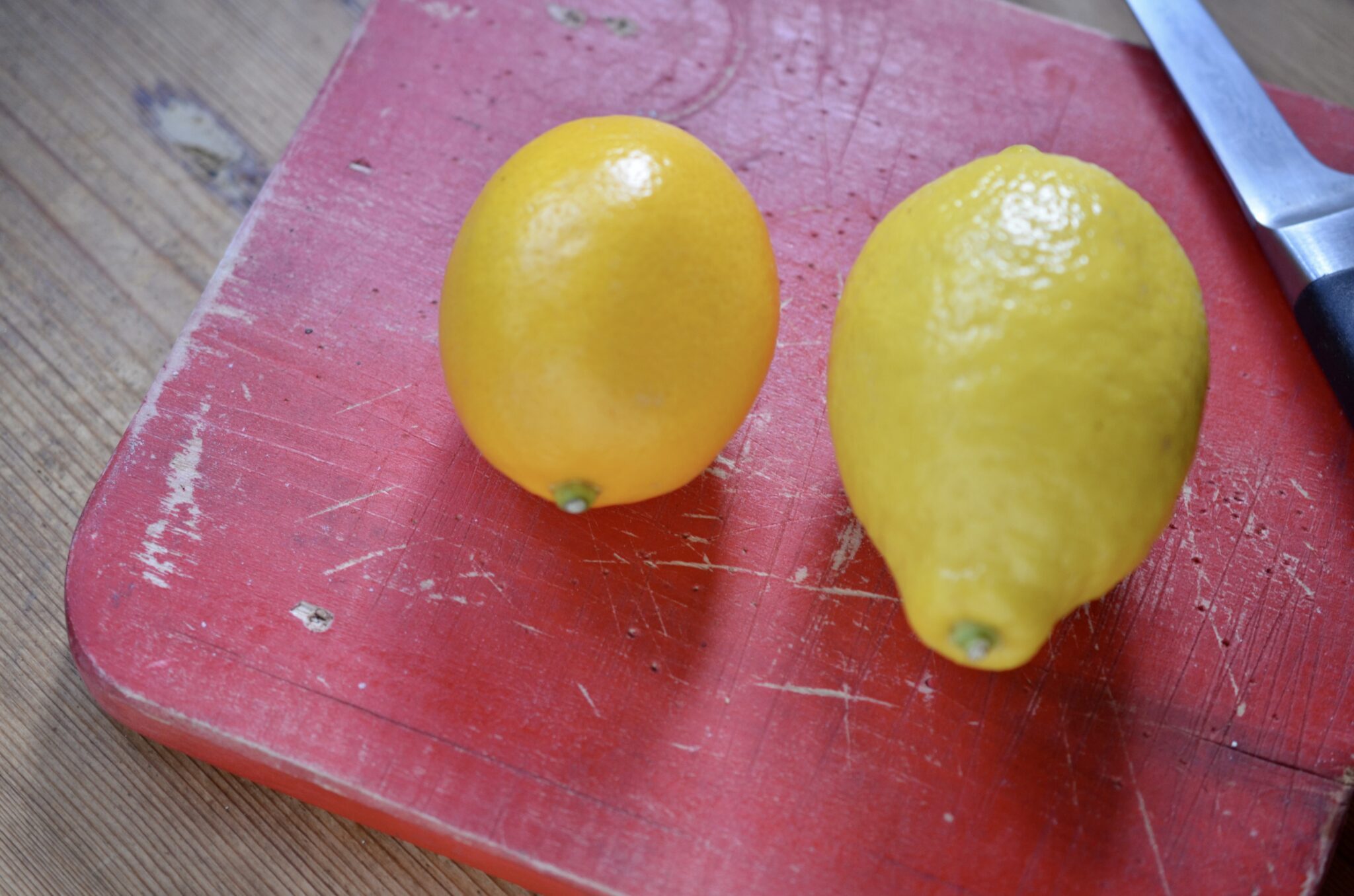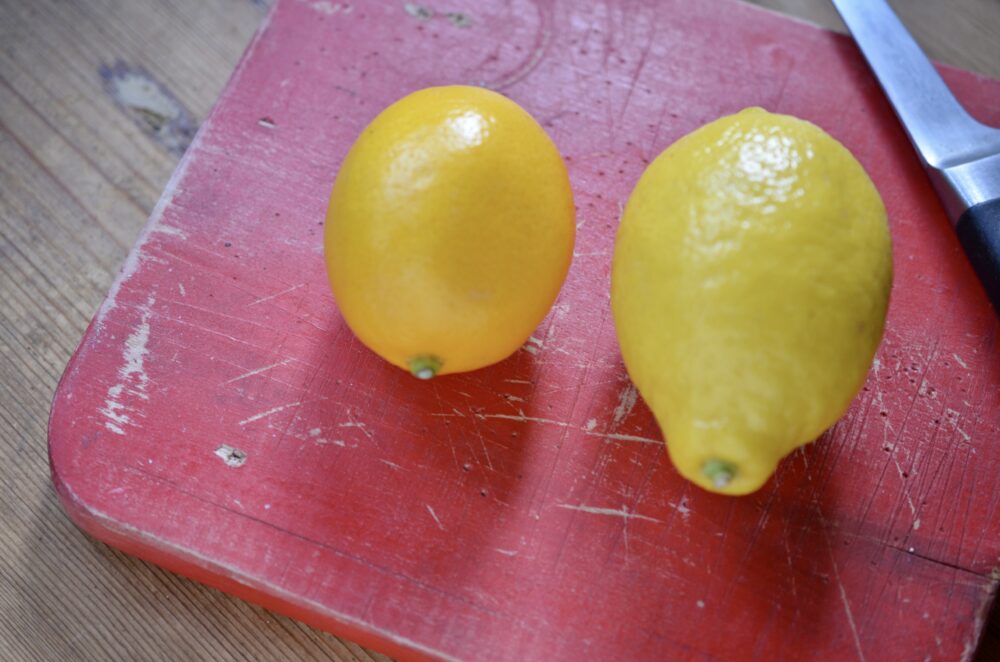 Eureka vs Meyer Lemon
The lemons you typically find at the grocery store are a variety called Eureka. (Seen above on the right.) The flavor is typically very sour, bright, and acidic. (Seen above on the left.) Meyer lemons are a cross between a lemon and a mandarin orange, Meyer lemons are highly aromatic, very floral, slightly sweet, and less pungent than a Eureka lemon. They are one of my favorite ingredients and the zest is lusciously aromatic.
Instagram How-To Make Lemon-Chia Seed Cake
Check out this quick video on IGTV for how to make it!
How to Make Self-Rising Flour
This is VERY IMPORTANT. I use White Lily self-rising flour in this recipe.  Self-rising flour is all-purpose flour that is low in protein and contains a leavening agent and salt. It is widely available in the South, but less so in other regions of the country. If you have a recipe that calls for self-rising flour, use the following formula to convert all-purpose into self-rising: To 1 cup  all-purpose flour, add 1 1/2 teaspoons of baking powder and 1/2 teaspoon fine sea salt.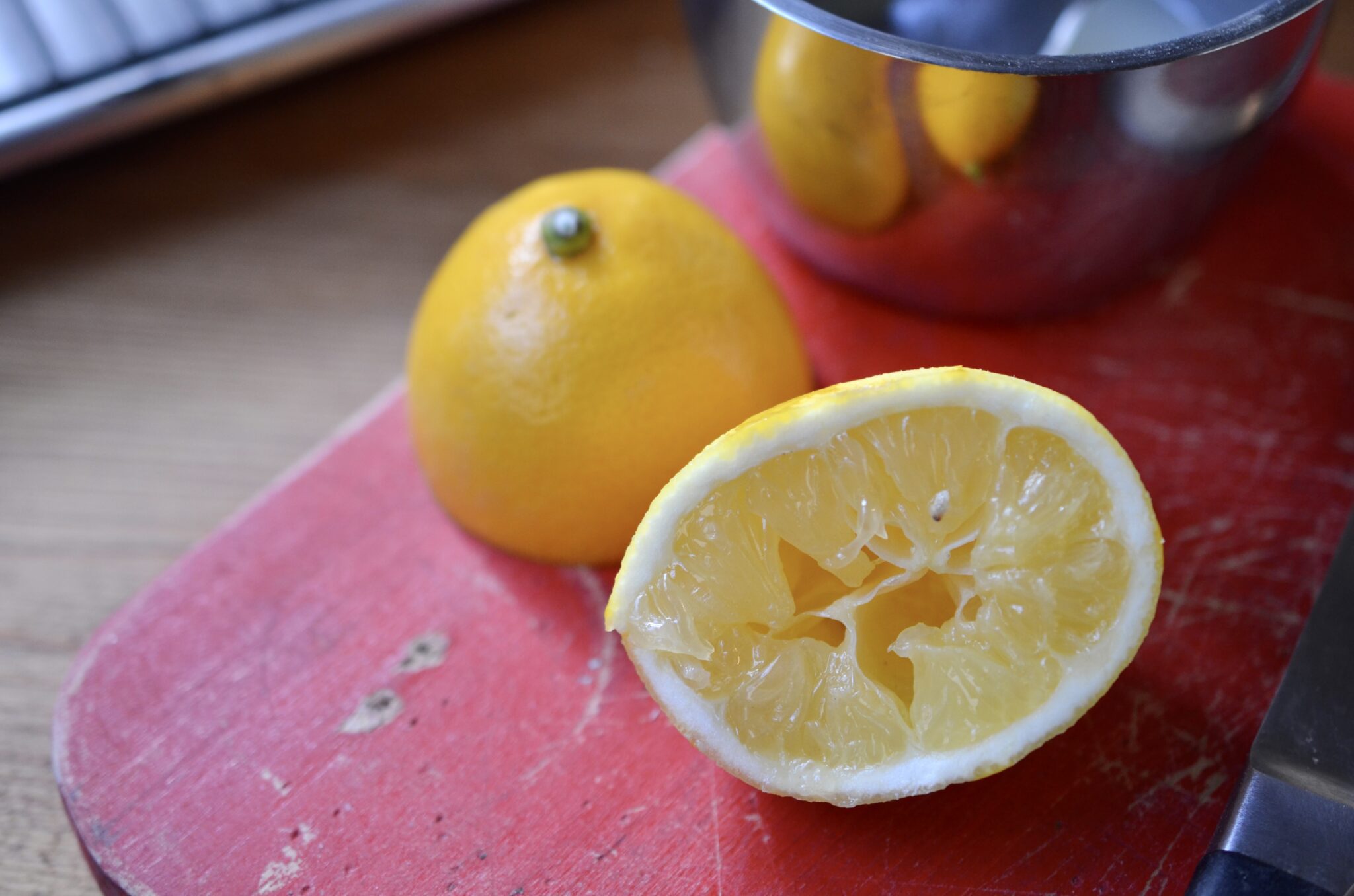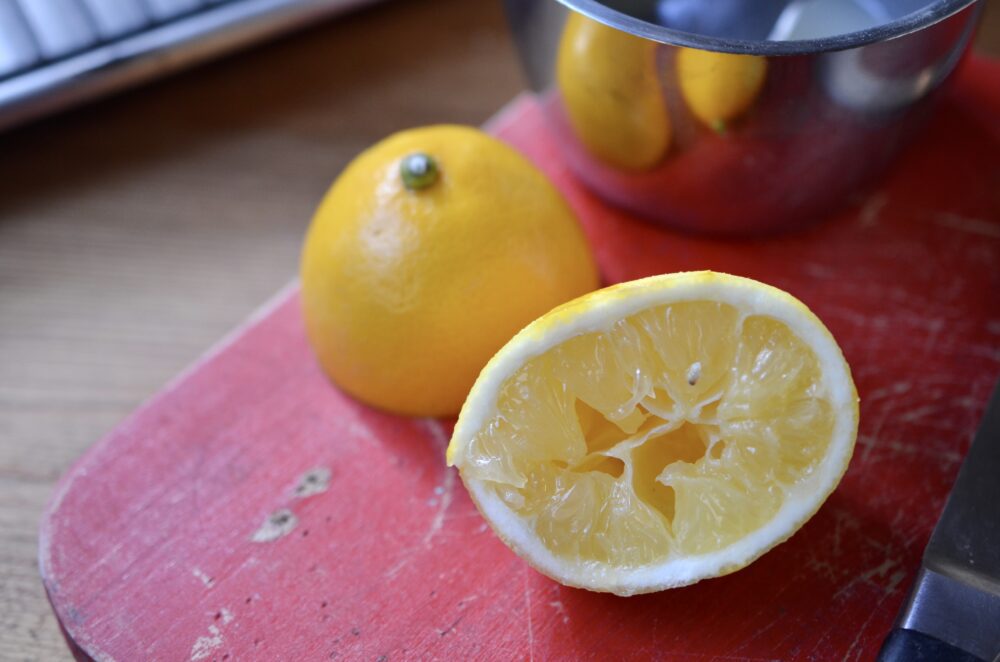 Pucker up, Buttercup
Want more citrus in your life? Check out Cooking with Citrus for a glossary and a simple salad recipe. It's the season and citrus is so good for you! Eat it up! Thanks so much for reading. I hope you enjoy! I love this sweet little not-so-sweet cake. In fact, I think I'll go have a piece right now!
Bon Appétit, Y'all
Virginia Willis
PS. I am near a next level number on Instagram — and crazy enough, I got a blue check this week. (Fancy) Anyway, if you are over on IG may I ask you to please give me a follow? ALSO you can enter to win a FREE copy of LIVE LIFE DELICIOUSLY by Tara Teaspoon!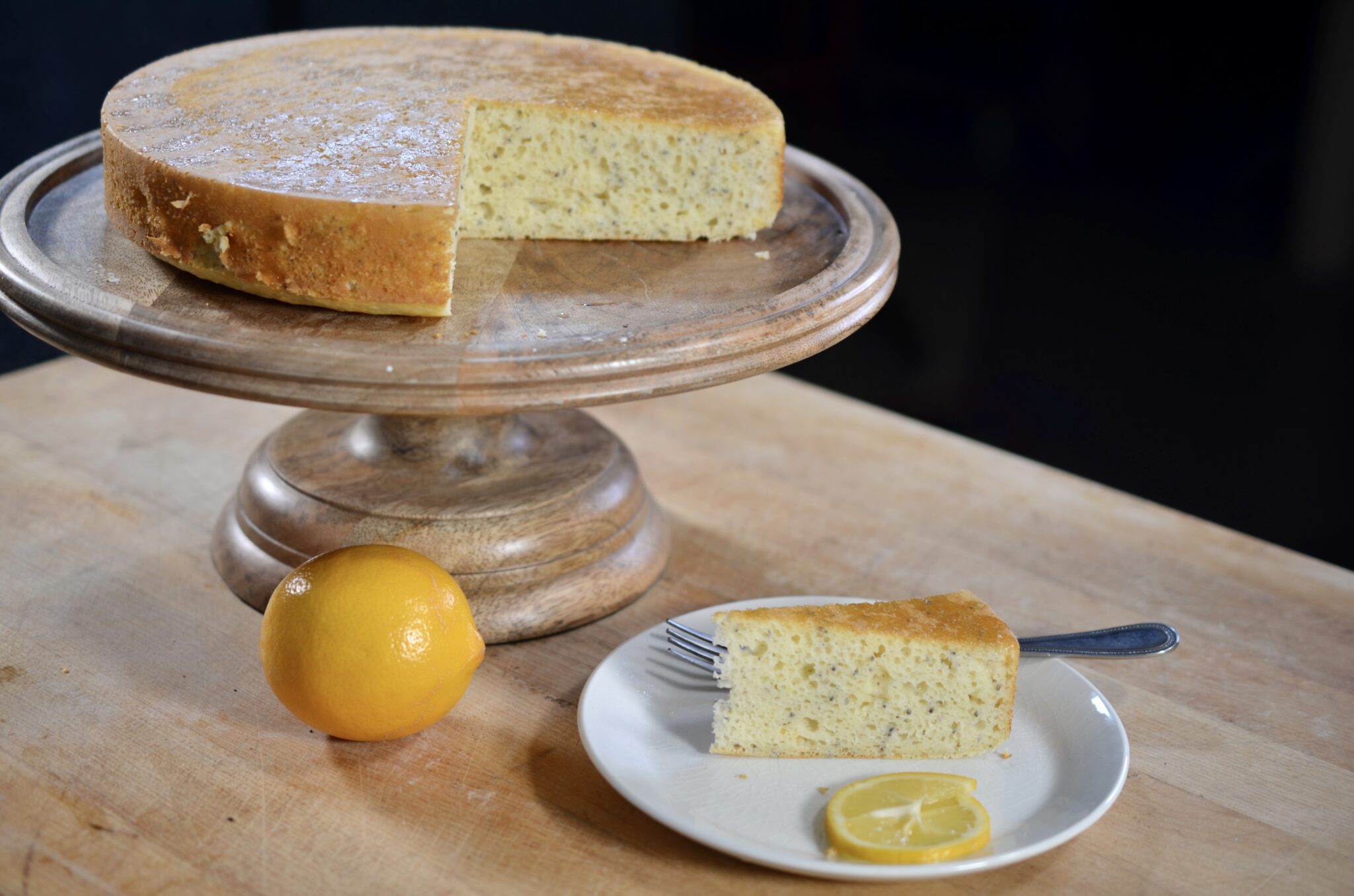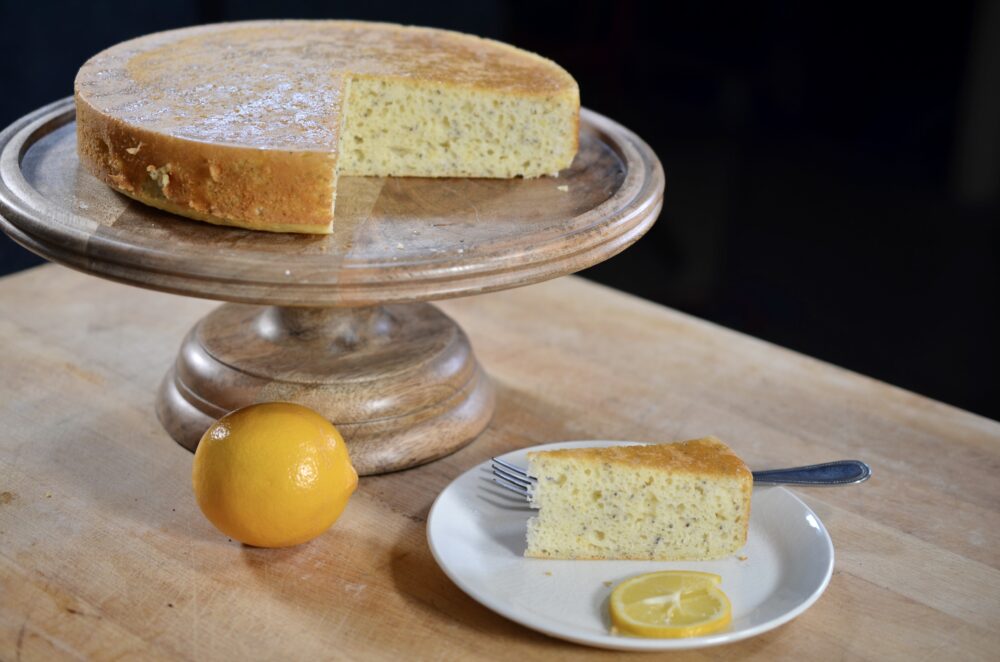 Lemon-Chia Seed Cake 
Makes 1 cake to serve 16 
Ingredients
1 ½

cups

self-rising flour

1

tablespoon

chia seeds

1

cup

0% Icelandic yogurt

1/2

cup

granulated sugar

3

large eggs

Finely grated zest of 2 large lemons

1/3

cup

plus 1 tablespoon freshly squeezed lemon juice

2

teaspoons

pure lemon extract

1

teaspoon

pure vanilla extract

½

cup

unsweetened applesaucel

¼

cup

confectioners' sugar
Instructions
Position a rack in the center of the oven and preheat the oven to 350°F. Generously coat an 8-inch cake pan with baking spray. Set aside.  

Combine the flours, chia seeds, yogurt, granulated sugar, eggs, lemon zest, 1/3 cup of the lemon juice, lemon extract, vanilla, and applesauce in a large bowl until well blended. Transfer batter to the prepared pan. 

 

Bake until the cake is golden brown and a toothpick inserted into the center comes out clean, 45 to 50 minutes. Cool in the pan on a rack 5 minutes. Run a knife around the edge of the pan to loosen the cake, invert onto the rack, turn upright, and cool completely. 

 

Combine the confectioners' sugar and remaining tablespoon of lemon juice in a small bowl, stirring until smooth. Drizzle the glaze over the cooled cake. Using a serrated knife, slice the cake into ½-inch pieces and serve immediately. Store in an airtight container for up to 4 days. 
Please note that this post may contain affiliate links. (That means I make a commission if you use my affiliate link to buy the product.) 
If you are interested in hosting me for a speaking engagement, event, cooking class, or a book signing, let me know! Send an email to jona@virginiawillis.com and we'll be back in touch as soon as possible.
Please be nice. Unauthorized use and/or duplication is prohibited. All photos and content are copyright protected. If you wish to republish this recipe, please link back to this recipe on virginiawillis.com. Thanks so much!
Let's connect on Facebook, Twitter, Instagram, and Pinterest!
Please note that this post may contain affiliate links.