Please note that this post may contain affiliate links.
Caramel Cakes are an epic endeavor, there's no doubt. This is a cake you only make for people you love. I love to bake a Caramel Cake at Christmas. Coconut Cake, Red Velvet, and Hummingbird Cakes have their place, but my favorite old-fashioned cake is Caramel Cake. Read on to find out the secrets to making the best Caramel Cake!

Why You'll Love this Recipe
The Southern sweet tooth reigns in supreme glory during the holidays. Divinity, fudge, mints, melt-aways, wedding cookies, and pies all have their place, but there's nothing like an Old-Fashioned Caramel Cake.
The moist yellow cake is sturdy enough to hold up to the decadent icing, but it is not as dense as a poundcake. The tricky part about a Caramel Cake is the icing. The traditional, old-fashioned icing is made of burnt sugar, butter, and cream. There are "cheater methods" using brown sugar and confectioner's sugar, but nothing is like the magic of an Old-Fashioned Caramel Cake.

Sugar Stages
Caramel Cake is all about cooking the sugar. The process of sugar becoming caramel is pure science. As the syrup is boiling water evaporates, the sugar concentration increases, and the boiling point rises. A given temperature corresponds to a particular sugar concentration. The stage refers to the reaction of a spoonful of sugar syrup that has been drizzled into cold water.
Thread Stage – 230°F to 235°F

At this relatively low temperature, there is still a lot of water left in the syrup. When you drop a little of this syrup into cold water to cool, it forms a liquid thread that will not ball up, but simply dissolves in the water. Cooking sugar to this stage simply produces syrup, not candy.

Soft-Ball Stage – 232°F to 240°F

At this temperature, sugar syrup dropped into cold water will form a soft, flexible ball. Fudge, classic pralines, and fondant are made by cooking sugar to the soft-ball stage.

Firm-Ball Stage – 242°F to 250°F

Drizzle a little of this syrup in cold water and it will form a firm ball, that will retain it's shape when you take it out of the water, but remains pliable and will flatten when squeezed between your fingers. Caramels are cooked to the firm-ball stage.

Hard-Ball Stage – 250°F to 268°F

At this stage, the syrup will form thick threads as it drips from the spoon. Very little water remains and the sugar concentration is rather high. The syrup drizzled into cold water will form a hard ball. If you take the ball out of the water, it won't flatten, but you can still change its shape by squashing it. Nut brittles, nougat, marshmallows, and divinity are cooked to the hard-ball stage.

Soft-Crack Stage – 270°F to 290°F

As the syrup reached soft-crack stage, the bubbles on top will become smaller and closer together. When you drop a bit of this syrup into cold water, it will solidify into threads that, when removed from the water, are flexible, not brittle. They will bend slightly before cracking and breaking. Butterscotch is cooked to the soft-crack stage.

Hard-Crack Stage – 300°F to 310°F

The hard-crack stage is the highest temperature before caramel. If you spoon a little of the molten syrup in cold water and it will form hard, brittle threads that crack and break when bent. Toffee and lollipops are cooked to the hard-crack stage.

Caramel – 330° – 350° F

At the lower end of the temperature range of caramel all the water has boiled away and the pure sugar is liquid and light amber in color. As the temperature rises the sugar becomes richer and darker. Caramelized sugar is used for spun sugar and can also be used to give a candy coating to nuts. Above 350° caramel tastes burnt and bitter.

The Secrets to Making Old-Fashioned Caramel Cake
This cake takes time. Give yourself at least 3 hours. You can also bake the cake layers the day before and wrap them tightly in plastic wrap once they've cooled.
Have a metal bowl of ice water at the ready. You can use it to stop the cooking if your sugar starts to burn, simply tip the bottom of the pot in the cold water. That's why it's important to use a metal bowl, so it won't shatter with the rapid temperature change.
Have a good thermometer, at least to start until you know your stages.
Go low and slow. There's no reason to rush. Rushing can lead to burning.
Use a heavy-duty pot that's less likely to have hot spots.
Don't stir once the sugar has melted. Swirl the pot instead. If sugar crystals form they can turn your intended caramel into rock candy — and Southern-style caramel icing. In this instance, we don't want crystals.
Just because you take the sugar off the heat doesn't mean it stops cooking. You often need to pull it just before you think you should.
Immediately place any and all utensils in hot soapy water once you've finished, helping with clean-up.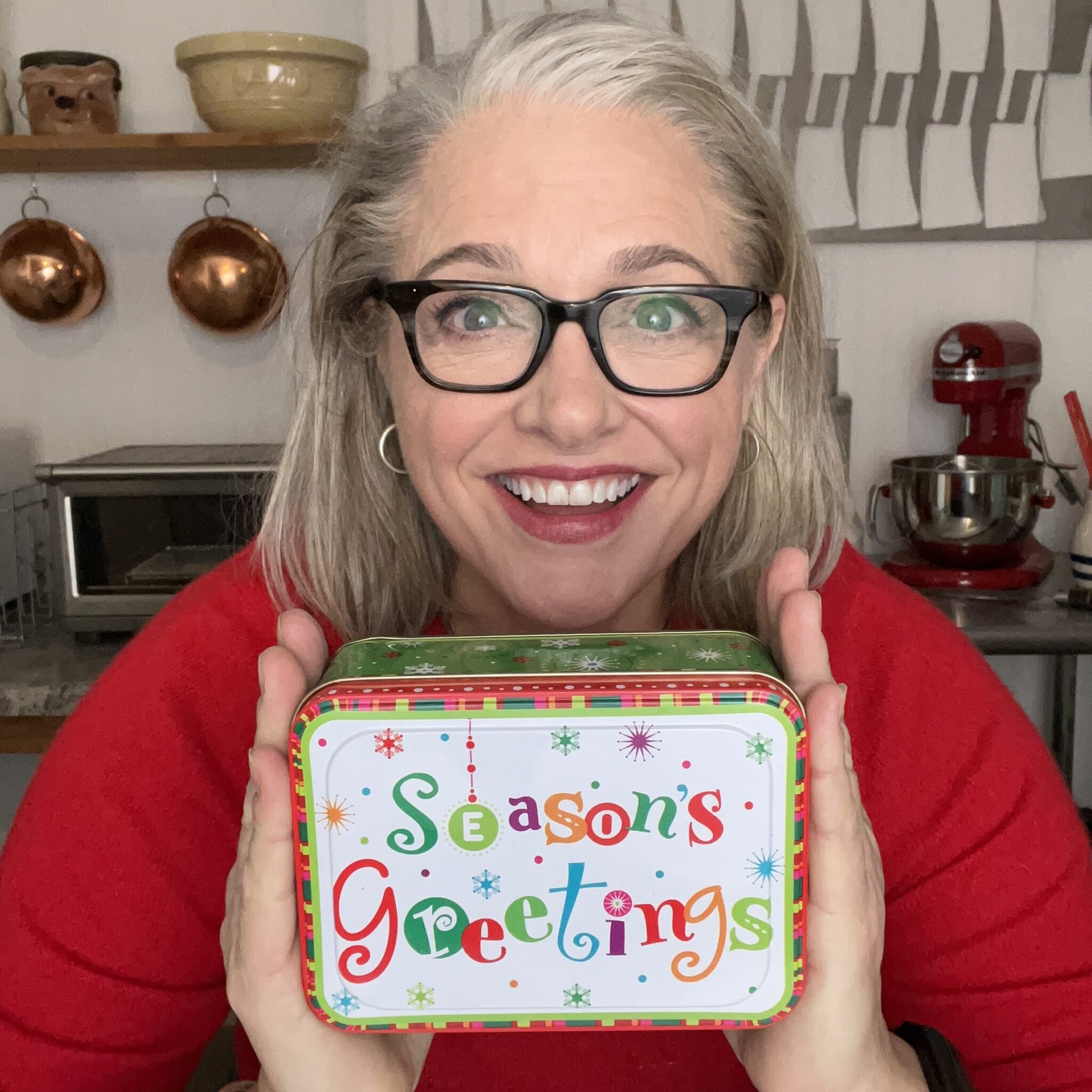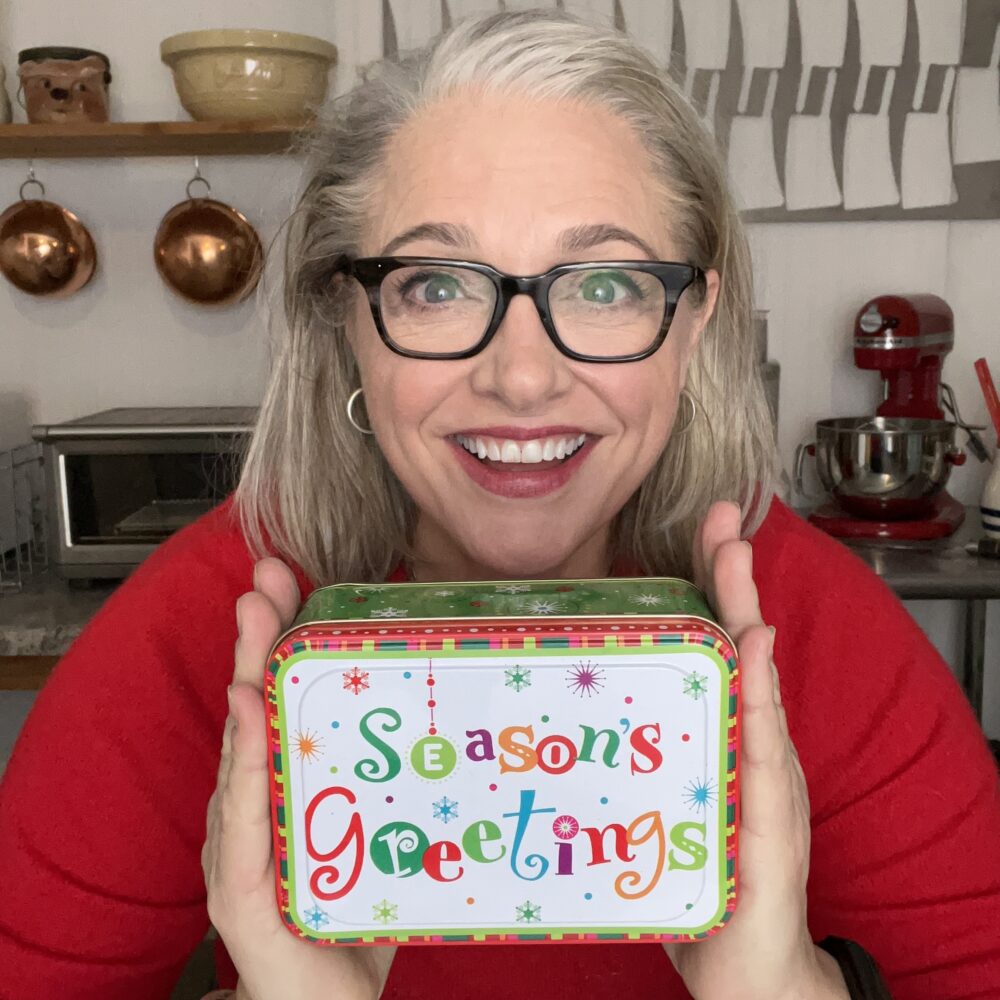 Eat the Dang Cake
Hey, don't even think about the WW points on this one. Eat the dang cake. Sure, the holidays can be hard for healthy eating, but moderation will be your saving grace. There's nothing wrong with enjoying an indulgent, festive piece of cake — just make sure that your meals surrounding it are healthy and nutrient-dense.
If you'd like to learn more about my real-life approach to weight loss and health gain check out my new subscription on Instagram. It kicks off in the new year with members-only live chats and conversations.
Thanks so much for reading! Happy holidays to you and your family.
Bon Appétit Y'all!
Virginia Willis
Old-Fashioned Caramel Cake
This batter will make three 9-inch layers.
Ingredients
1

cup

2 sticks unsalted butter, at room temperature, plus more for the pans

3

cups

all-purpose flour

plus more for the pans

1

teaspoon

baking powder

2

cups

sugar

4

large eggs

at room temperature, well beaten

1

cup

whole milk

1

teaspoon

pure vanilla extract

Burnt Caramel Icing

recipe follows
Instructions
Heat the oven to 350°F. Butter and flour three 9-inch round cake pans and line the bottoms with waxed or parchment paper. Butter and flour the paper. Sift together the flour and the baking powder. Set aside. Combine the eggs and milk in a liquid measuring cup. Set aside.

In the bowl of a heavy-duty mixer fitted with the paddle attachment, cream the butter and sugar on medium speed until light and fluffy, about 3 minutes. Add the flour mixture and the milk mixture to the butter-sugar mixture, alternating between the dry and wet ingredients in three portions, starting and ending with the dry ingredients. Pour into the prepared pans.

Bake until a cake tester inserted into the center of each cake comes out clean and the cakes start pulling away from the sides of the pans, about 25 minutes. Remove to a rack to cool slightly. Invert onto the rack to cool completely. The cake must be *completely* cooled before you frost it!

To assemble the cake, place one cake layer on a cardboard cake round. Spread with the still-warm frosting. Repeat with remaining layers, placing the final layer bottom side up. Working quickly, use a small offset spatula to spread the icing gently around the cake. Let stand for 2 hours to allow the icing to set before serving. Store in an airtight container for up to 1 week.
Burnt Caramel Icing
Makes about 2 cups
Ingredients
2½

cups

sugar

½

cup

unsalted butter (1 stick)

1

cup

heavy cream

plus more if needed to loosen

2

teaspoons

pure vanilla extract

¼

teaspoon

fine sea salt
Instructions
In a heavy cast-iron skillet, heat ½ cup of the sugar over medium-high heat. Stir until dissolved, then do not stir again; simply shake the pan occasionally until the mixture reaches the caramel stage 320°F to 335°F on a candy thermometer.

Meanwhile, in a heavy saucepan, combine the remaining 2 cups sugar, the butter, and the cream. Bring to a boil, stirring occasionally.

When the sugar reaches the caramel stage, immediately pour it into the cream mixture and stir to combine. Cook over medium heat, stirring once or twice, until the mixture reaches the soft-ball stage, 232°F to 240°F. Remove from the heat; add the vanilla and salt and stir to combine. Place on a rack and set aside until just cool enough to touch, 10 to 15 minutes.

Transfer the mixture to the bowl of a heavy-duty mixer fitted with the whisk attachment. Beat on high speed until creamy, 5 to 7 minutes.

I'll be honest, this icing is a bear. That's why caramel cakes are so special. A couple of helpful hints: when you are ready to frost the cake, place the bowl of icing in a bowl of warm water to keep it loose and fluid. Also, if it starts to set too firmly, you may need to add warm heavy cream to loosen it. That, holding your tongue right, and practice are the keys to a successful caramel icing
If you are interested in hosting me for a speaking engagement, event, cooking class, or a book signing, let me know! Send an email to jona@virginiawillis.com and we'll be back in touch as soon as possible.
Please be nice. Unauthorized use and/or duplication of this material without permission is prohibited. All photos and content are copyright protected. Please do not use photos without prior written permission. If you wish to republish this recipe, please rewrite the recipe in your own words and link back to this recipe on virginiawillis.com. Thanks so much.
Let's connect on Facebook , Twitter, Instagram, and Pinterest!

Please note that this post may contain affiliate links.