Please note that this post may contain affiliate links.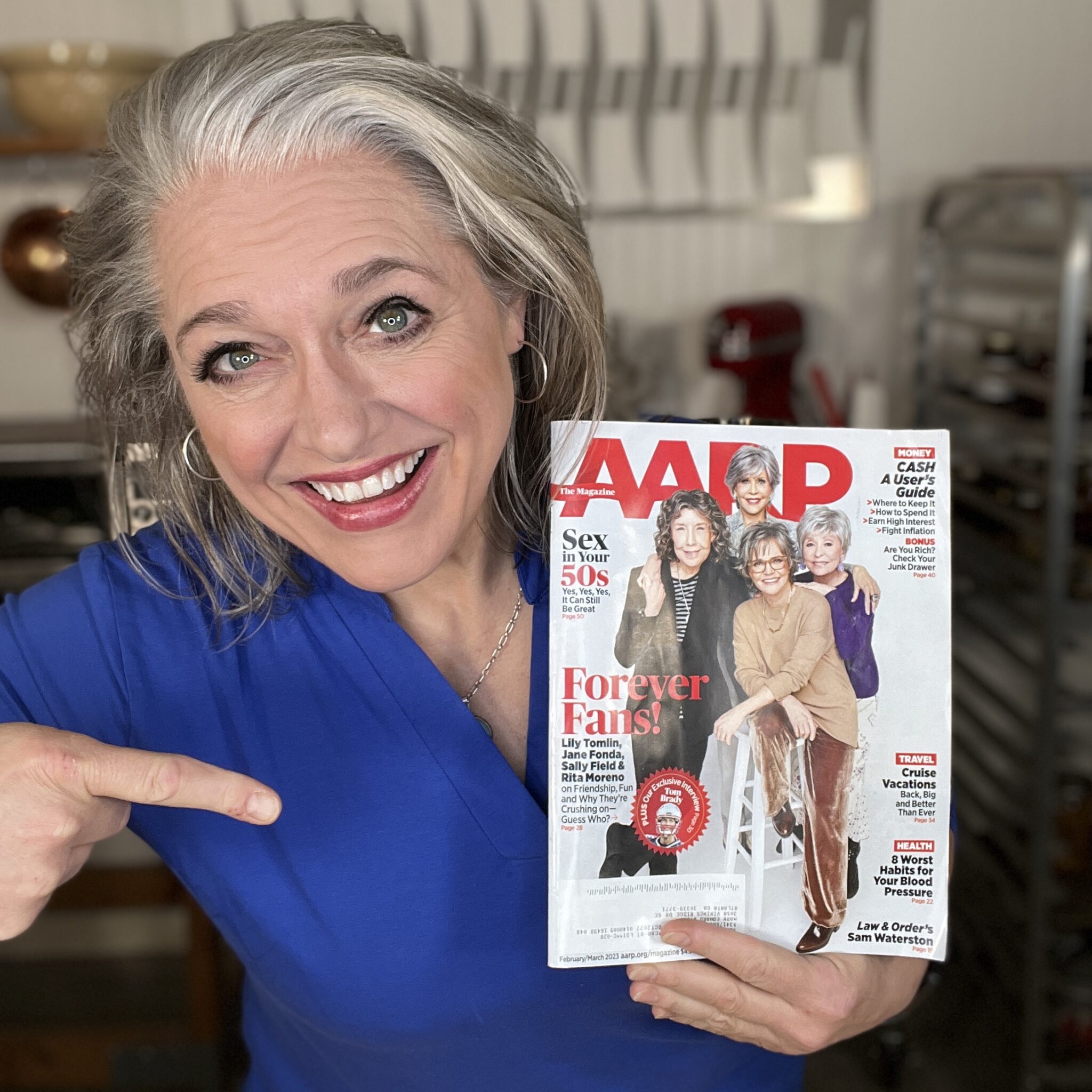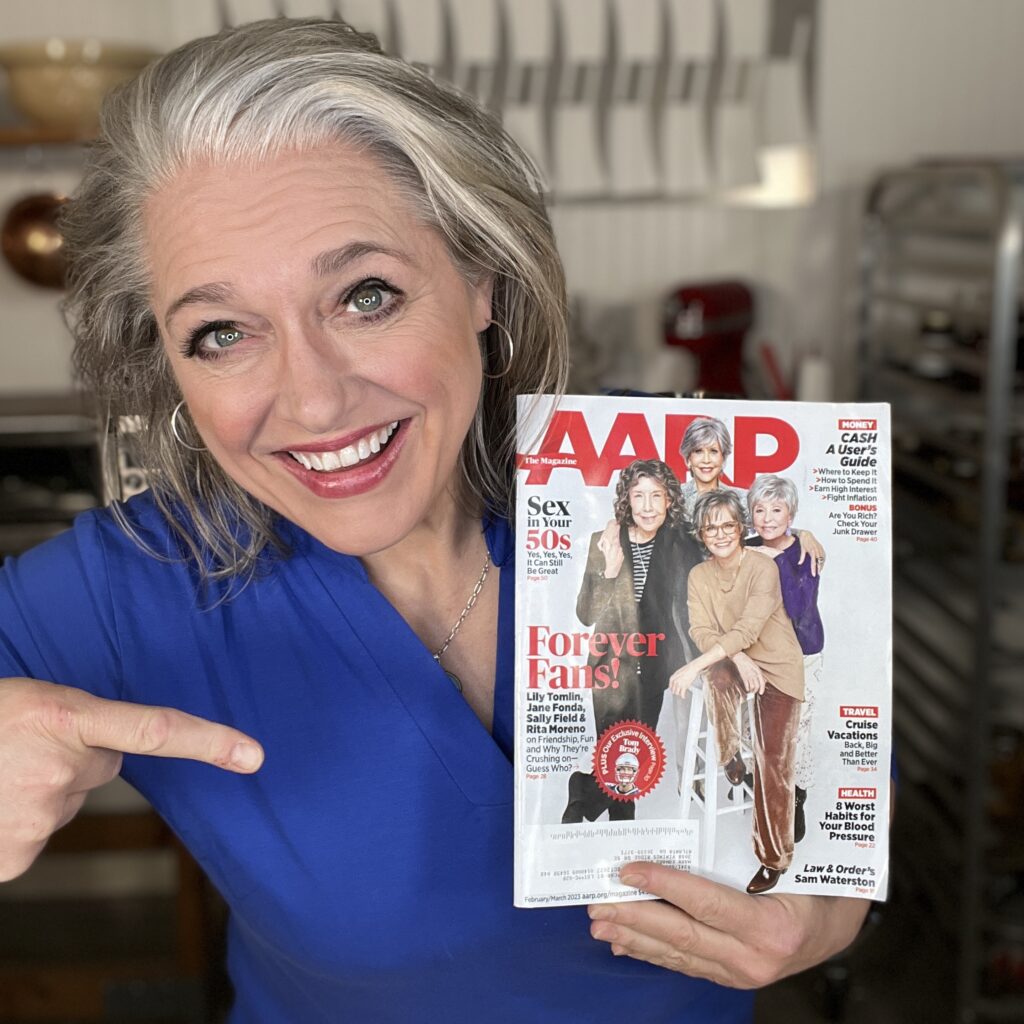 Chef Virginia Willis Talks Life Guardrails, Health, and Wellness in AARP Magazine
(ATLANTA, GA)      Jane Fonda, Lily Tomlin, Sally Field, and Rita Moreno rule the cover of AARP Magazine this month, promoting "80 for Brady", their new film about four fans and their trek to see their football hero Tom Brady,  but inside the pages, you'll find one of their biggest fans, Chef Virginia Willis.  In an essay titled " The Best Weight-Loss Goal is No Goal", Virginia chronicles how a focus on wellness rather than weight loss has helped her maintain a 65-pound weight loss for more than two years.
Healthy Aging
"To be featured in the same magazine as four of my Hollywood idols is a thrill, and it's an even bigger thrill to see older women having long and vibrant careers. They're inspirational!," says Virginia, 56, whose philosophy about aging plays a key role in managing her health, wellness, and career. "You're never too young or too old to start thinking about living a better life."
In the AARP story, Virginia describes her personal trek of successes and setbacks in the weight loss arena and one particularly painful and humbling career experience that served as the tipping point that led to a commitment to making fundamental, sustainable lifestyle changes.
When Virginia realized she needed to lose 65 pounds, the task seemed scary if not impossible,"65 pounds, really?!"  She decided to aim for healthy and strong.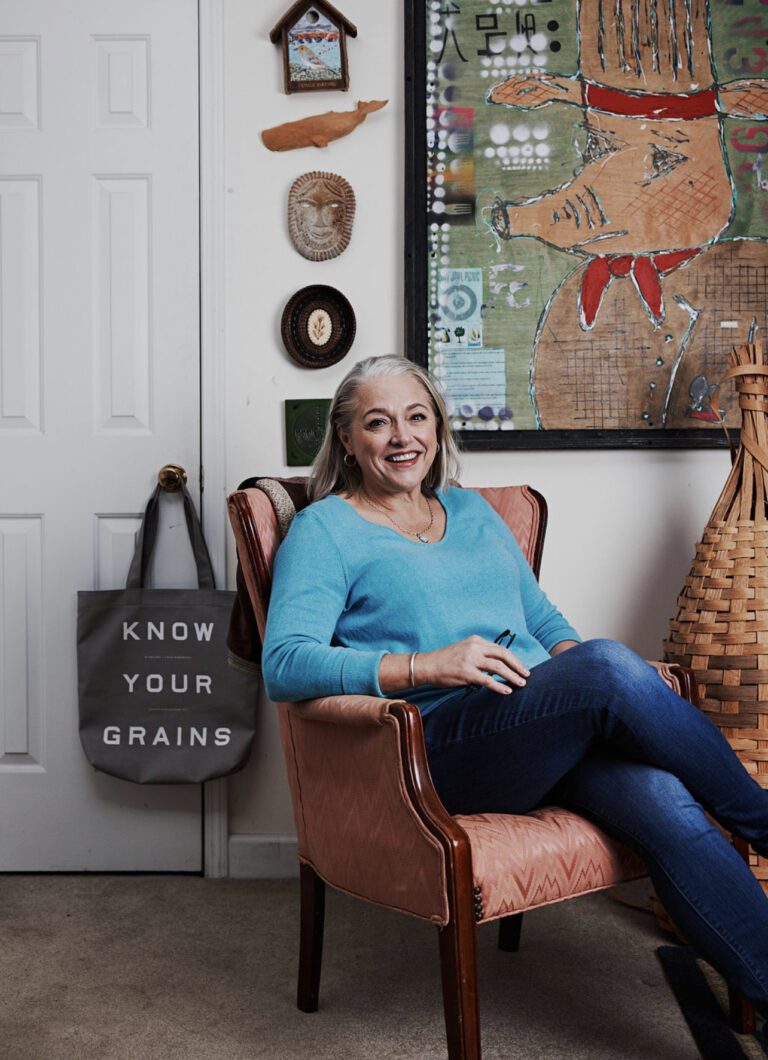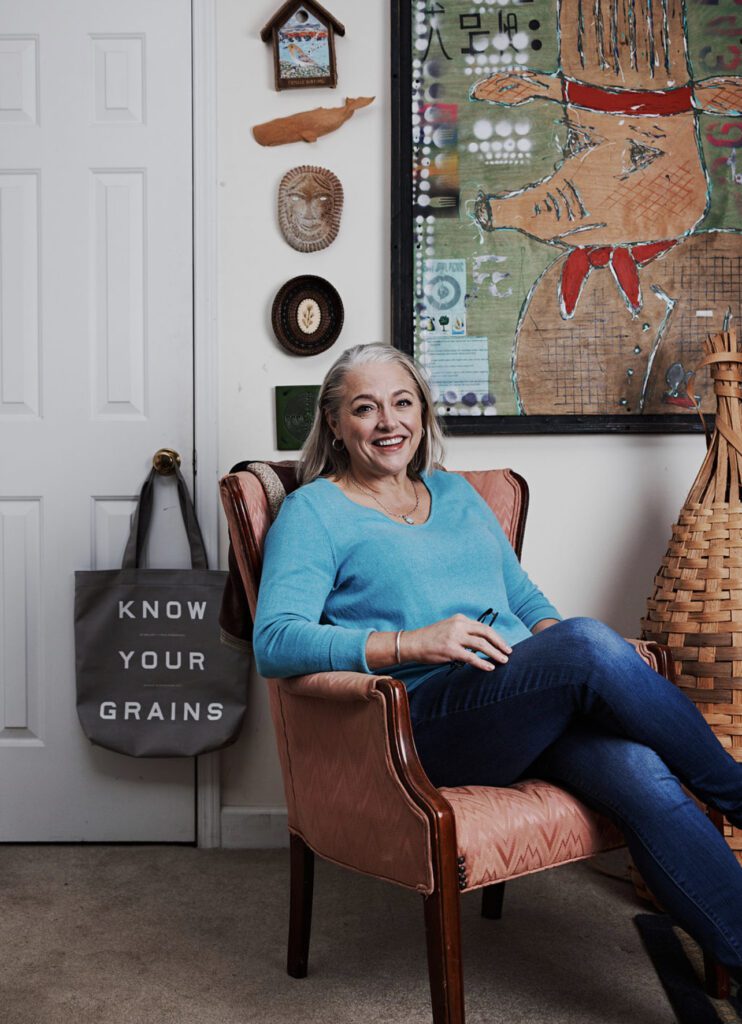 Life Guardrails
To reach her wellness goal, Virginia developed practices that would later become her "Life Guardrails for Real Life Self-Care and Weight Loss." She started walking for exercise and slowly changed her relationship with food, shifting to using food for nourishment rather than to numb feelings or deal with stress.
"Real guardrails keep your car out of the ditch. In the same way, my life guardrails help me stay on track. My three main guardrails are to eat healthy, exercise, and practice mindful behavior every day. With habit, repetition, and consistency, I gradually lost 65 pounds and have kept them off for 2 1/2 years. My goal is to share with others that they can do this, too. "
You won't find deprivation, or even a list of "don'ts" for that matter, in Virginia's guardrails. The guardrails are positive, proactive, and practical by design. Virginia's healthy eating guardrail includes lots of fruits and vegetables in her daily diet, but she's not afraid to enjoy an occasional  Buttermilk Biscuit or bowl of Chocolate Pudding.  " You can still eat foods that are delicious — even sometimes indulgent and decadent — and lose weight. I am a real-life example that this can be done, as long as you stay mindful of what you're eating."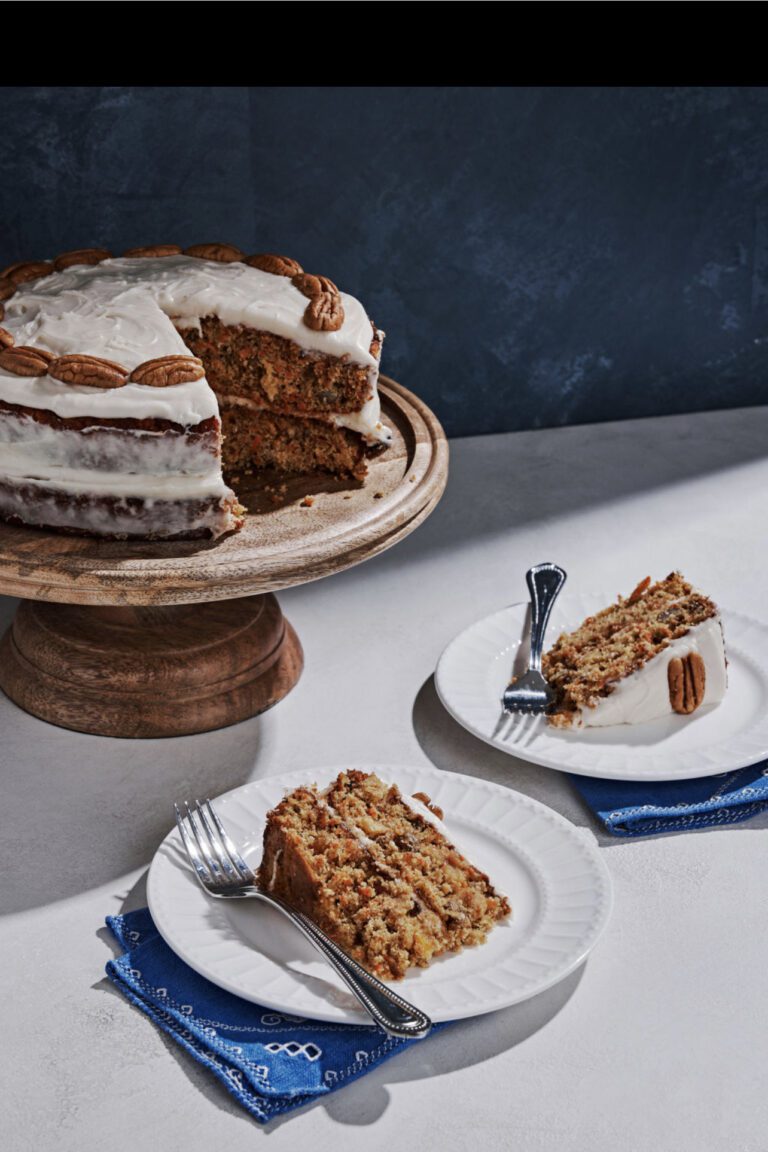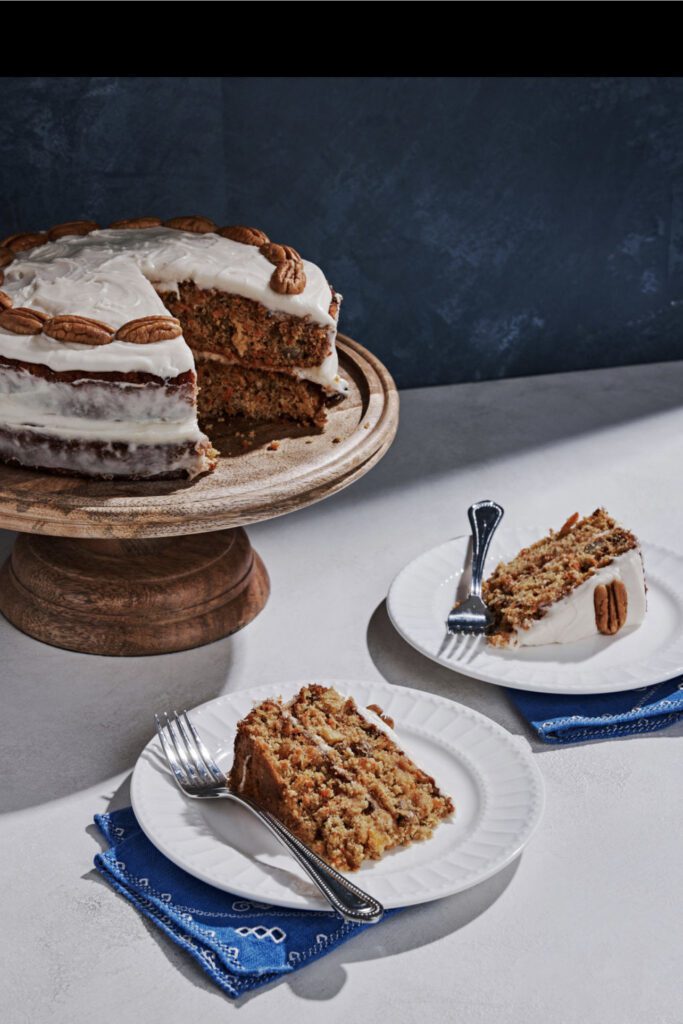 Lower Fat Carrot Cake
For day-to-day eating, Virginia amped up plant-based foods and leaner proteins. She routinely modifies classic recipes to cut down on fats or sugar– without sacrificing flavor. "Who wants to eat sad food? It's got to taste good!" You'll find her Lower in Fat Carrot Cake recipe in the magazine. She tweaked the ingredients by replacing some of the oil with crushed pineapple, but no one would ever guess it's better-for-you baking!
Virginia has found that meditation and journaling enhance her ability to remain mindful throughout the day and she emphasizes that physical, mental, and spiritual wellness are all important. An avid walker, Virginia uses her time on the trail to exercise and socialize. "I keep daily walking dates. It creates accountability – and I get to see my friends, be outdoors in nature, and exercise."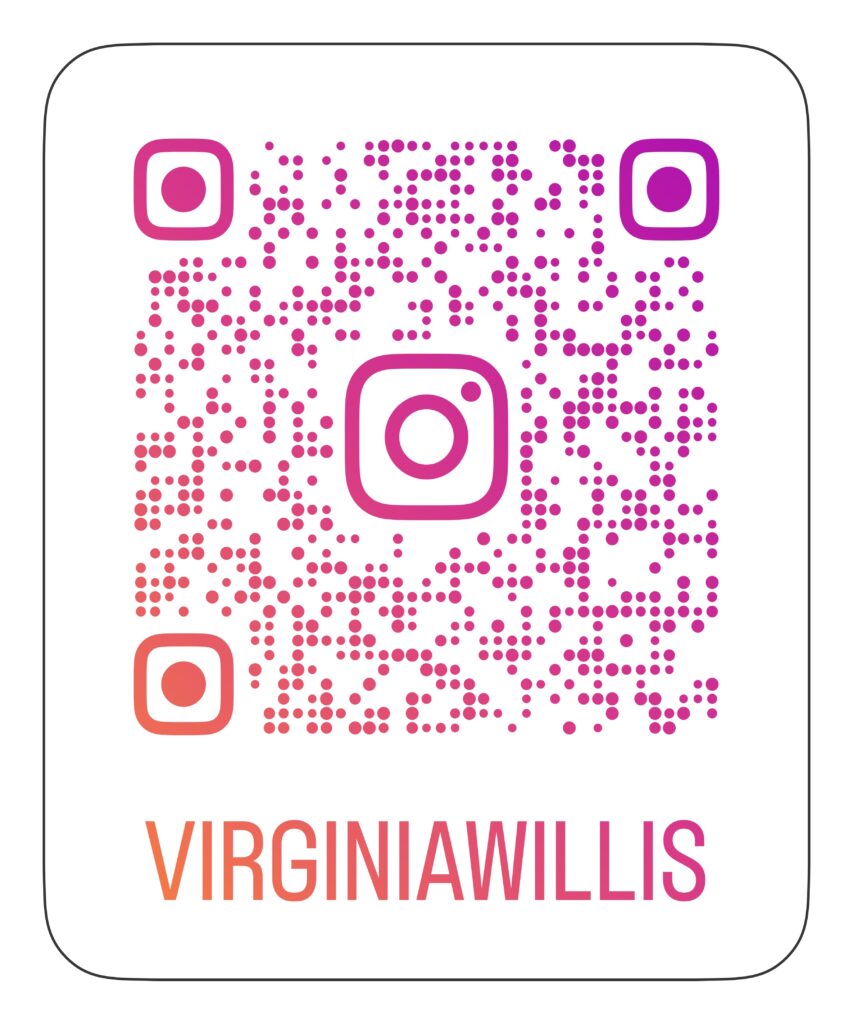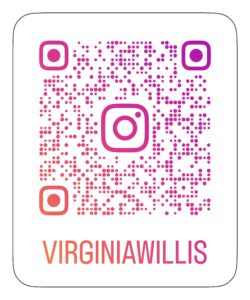 Instagram
Virginia is the first to admit that even with guardrails, the path to wellness is challenging and no one is perfect.  She also believes that if you stay on the path more often than not, you're doing all right.! Look for tips, techniques, and real-life recipes on her Instagram feed. This month for February, the theme is #LoveYourself! See you there!
Thanks for reading. For more information please contact melanie@mccraneypr.com
Bon Appétit Y'all!
Virginia Willis
###
Let's cook something up! If you are interested in hosting me for a speaking engagement, event, cooking class, or a book-signing, let me know! Send an email to assistant@virginiawillis.com and we'll be back in touch as soon as possible.
I am not a doctor, RD, health professional, or WW representative. I am simply sharing what works for me. My blog is for informational or educational purposes only and does not substitute professional medical advice or consultations with healthcare professionals.
Note that this post may contain affiliate links and I may make a commission if you use my affiliate link to buy the product.
Please be nice. Unauthorized use and/or duplication is prohibited. All photos and content are copyright protected. If you wish to republish this recipe, please link back to this recipe on virginiawillis.com. Thanks so much!

Please note that this post may contain affiliate links.