Please note that this post may contain affiliate links.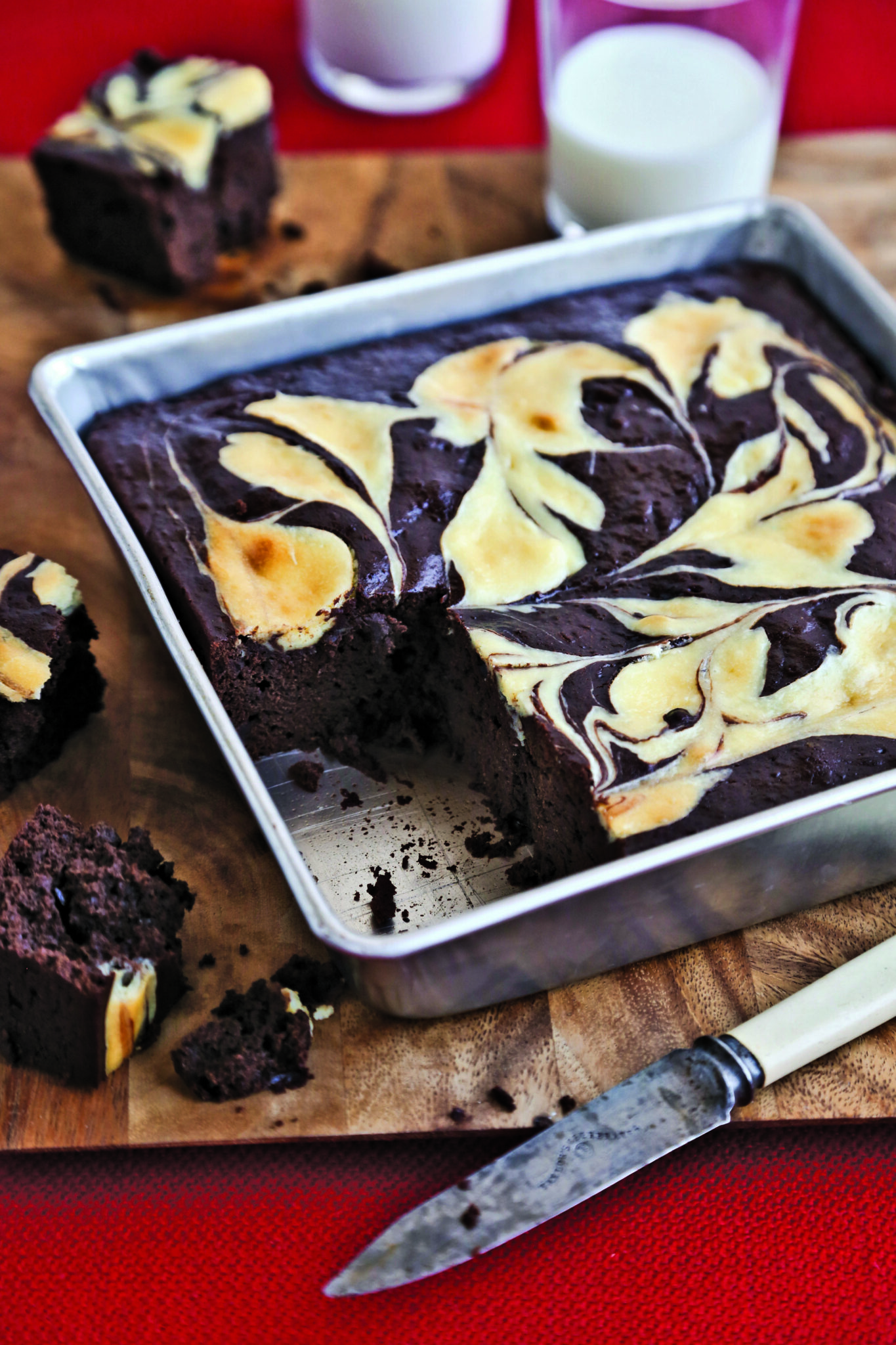 Chocolate is my favorite dessert. Take a look at that rich, dark color. These are delicious, knock-your-socks-off absolute chocolate decadence. I recently taught these at the cooking school at Rancho la Puerta, Cocina que Canta, and no one could believe that this indulgent recipe with TWO kinds of chocolate would work within the nutritional guidelines of the world's top-rated destination health spa.
That's right, these brownies are less than 200 calories a serving. You won't believe how good they are. It's healthy recipes like this that have helped me radically change my life. Read on for the recipe–and my goal to win Favorite Chef to help other people change their lives, too.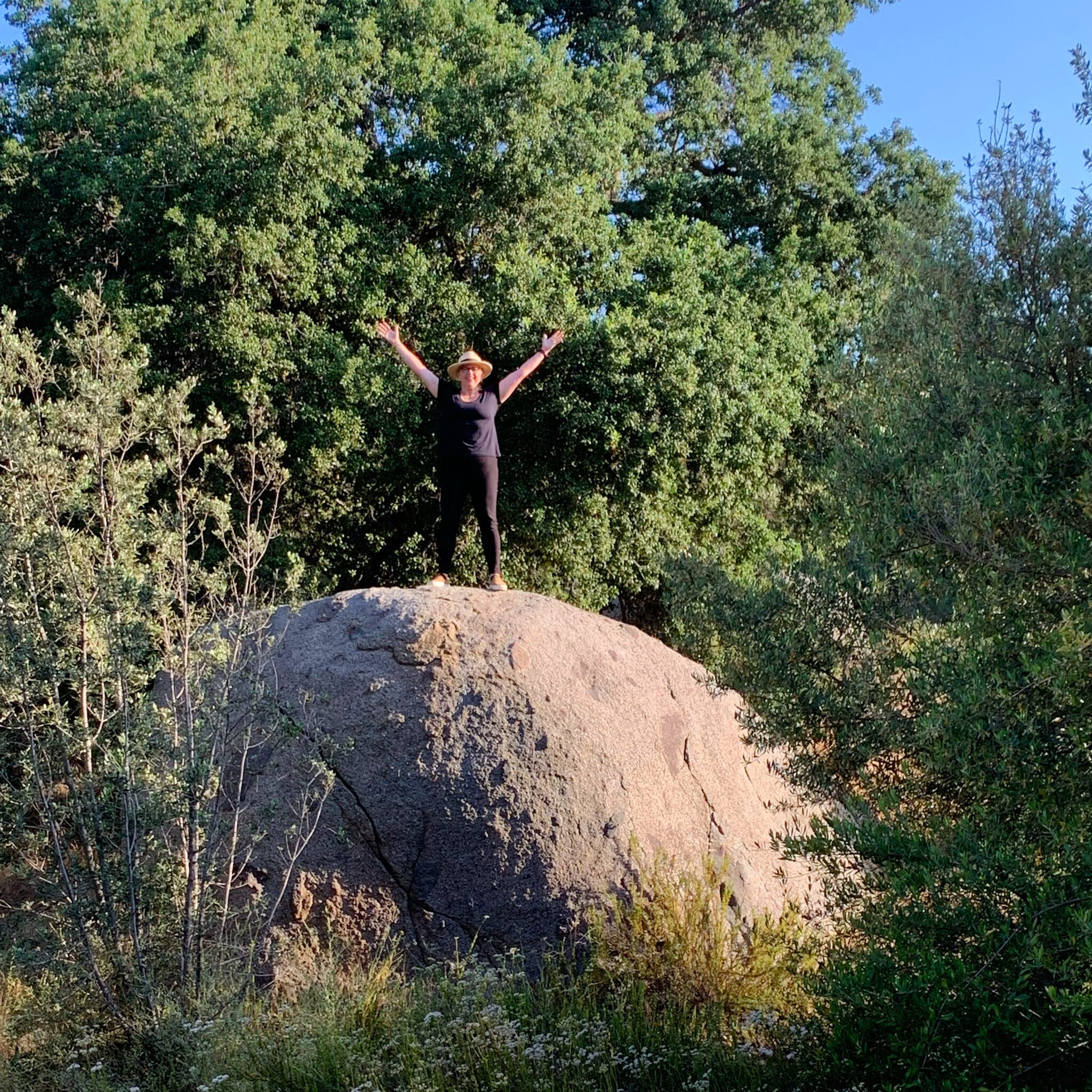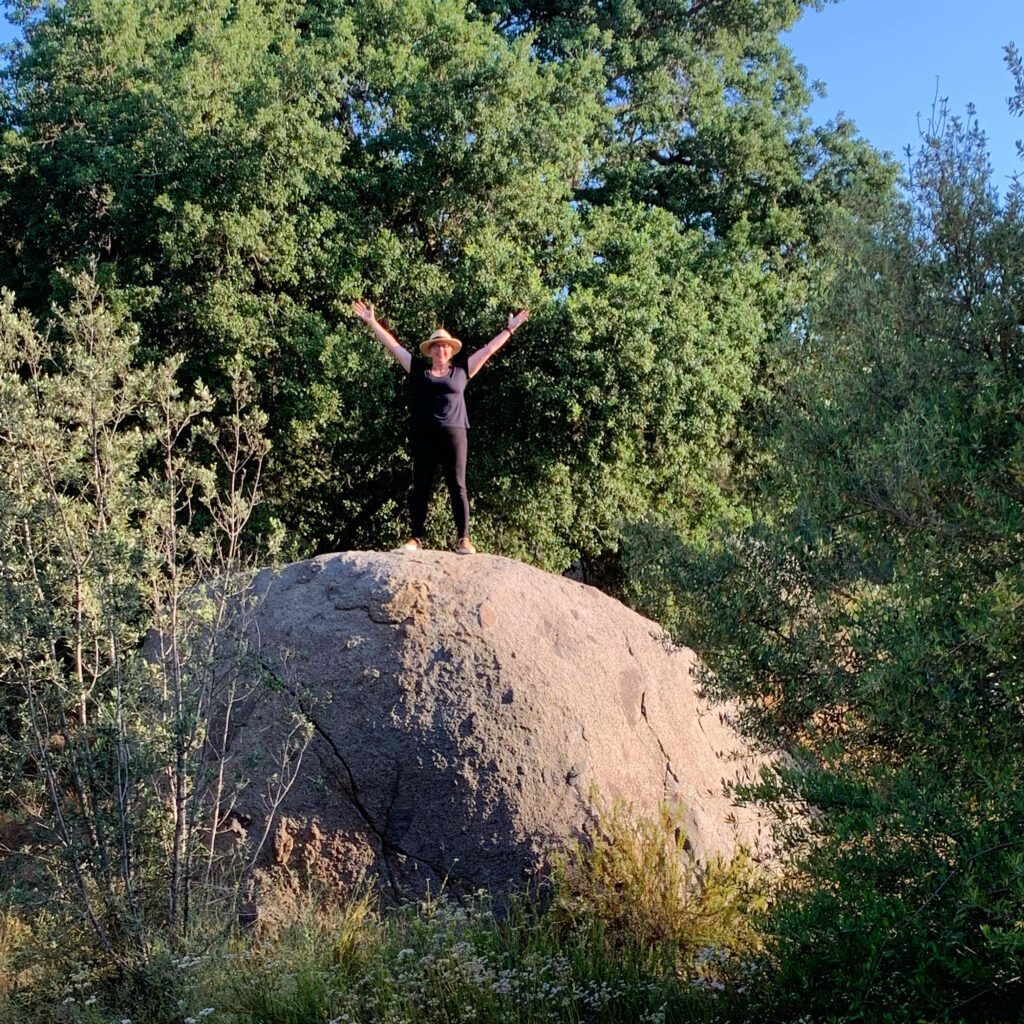 Favorite Chef Contest
Climb every mountain, ford every stream, follow every rainbow, till you find your dreams. 
My dear friend Evan recently shared with me a link to a contest titled "Favorite Chef" suggesting that I enter. I checked it out and saw the grand prize was $25,000, a spread in Taste of Home magazine, and a chance to cook with Carla Hall. And, the contest raises tax-deductible donations for the James Beard Foundation. Sign me up! But then I took a closer look.
The previous winner of the Favorite Chef competition had only been a few years out of culinary school. Y'all. It's been way more than a minute since I was in culinary school. Since then, I've worked and studied in France, edited the Joy of Cooking, been the kitchen director for Bobby Flay, and Martha Stewart, and had my own culinary consulting company for over 20 years. I've won awards, including the premier accolade in my industry, a James Beard award. I love my work and my career. I've worked hard and have had success.
I texted him, "I think Favorite Chef is for someone less accomplished."But, let's be real – $25K is still a lot of money to me.
I thought,  "What will people think?" What would people think about successful me competing for money? Wouldn't that make it abundantly clear that I am far from rich, that I sometimes struggle with finances, and that while I know I am very, very fortunate, I am at the end of the day, a chef and food writer, not exactly a high-paying profession?
Well, there was my answer.  It was then I knew I had to enter.
Health and Wellness
Being the person I want to be means no hiding, no pretending, no protective facades, and not worrying about what other people think.
Nearly every single day I receive an email, text, DM, message, social media post, or sometimes even a handwritten note from a friend, follower, or fan thanking me for inspiring them with my health journey to start their own. I am living, breathing, walking proof that it can be done and I am so grateful that my story inspires others.
It's not just about my weight loss, it's about being the person I want to be inside and out – my mind, body, and spirit. I would have never believed that making these changes would make such an incredibly positive difference in my life.  As a result, I have been researching going back to school, and pursuing an education in nutrition so that I can really help people, and help them make these positive life changes, too.
Reality? I can't afford the tuition and I can't afford to take away time from my small business to do it.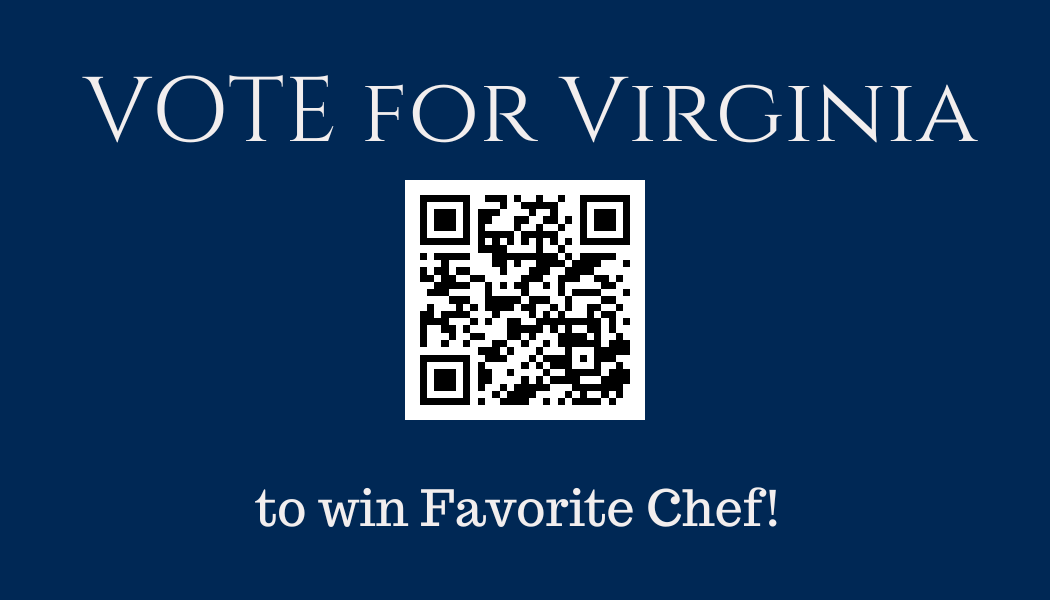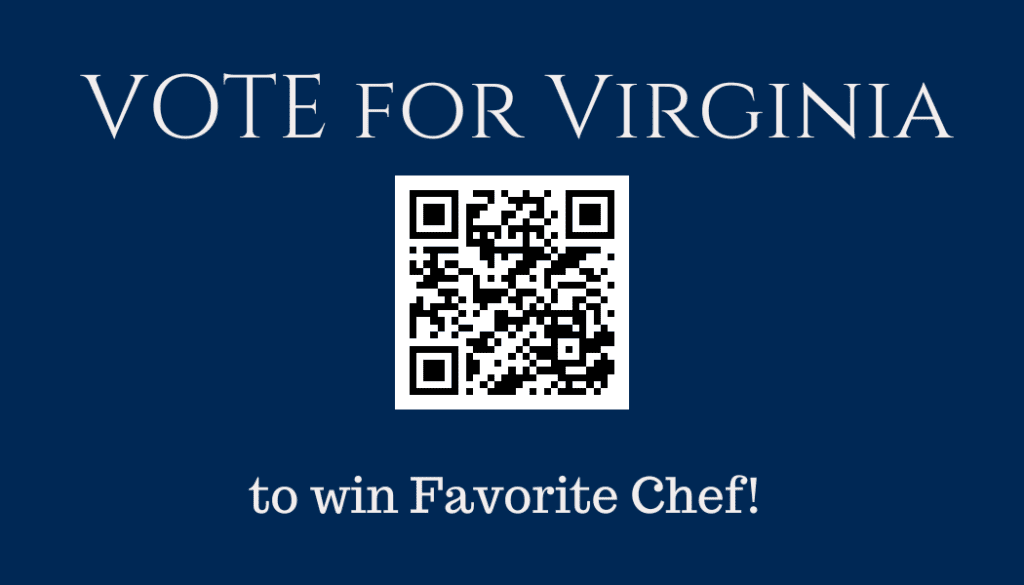 Favorite Chef
One of the many tools that I use to keep me on the right path with goals and guardrails is the Mel Robbins podcast.  She's one of the most respected experts on change and motivation in the world. Recently she posted an episode titled, "Giving Up is Not an Option." In this episode, she emphasizes that we have to pursue our dreams, we have to wake up every day and be for our dreams.
Announce them, write them down, take them seriously, and don't give up.
So here goes...
My goal is to win the Favorite Chef competition. I will use the prize money to pursue an education in nutrition and launch Good and Good-for-You Living, my real-life health and wellness program that will help people change their lives through cooking, coaching, and counseling. (You can read all about it and vote for me on my Favorite Chef Page. )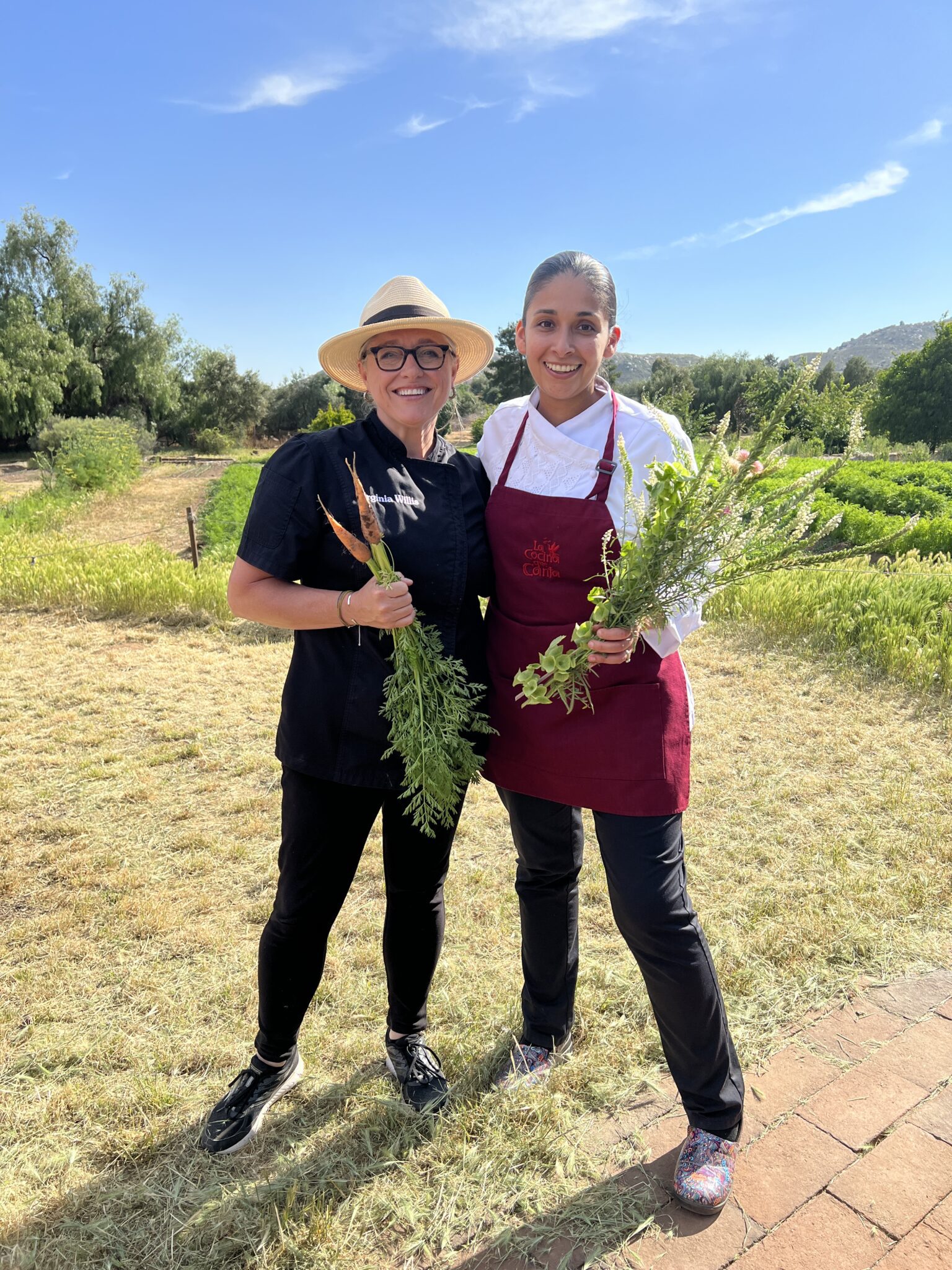 Point it Out
These brownies may not change your life, but healthy recipes like this will absolutely change your life! These tasty treats come in at under 200 calories a brownie and are 10 smart points each. (Pretty darn good if you compare that to well over 300 and 20 points for most store-bought versions.)
Please let me know if you give them a try. Much gratitude to my dear friends  Claire Perez for helping me develop this fantastic recipe and Angie Mosier for the top photo.
Lastly, thanks in advance to YOU for voting for me as your Favorite Chef! You can make a donation to the Beard Foundation or vote for free. Check it out HERE. The first round of voting ends 22 June. I may not win Favorite Chef, but there's one thing for certain — if I don't try I am guaranteed to fail!
Bon Appetit, Y'all!
Virginia Willis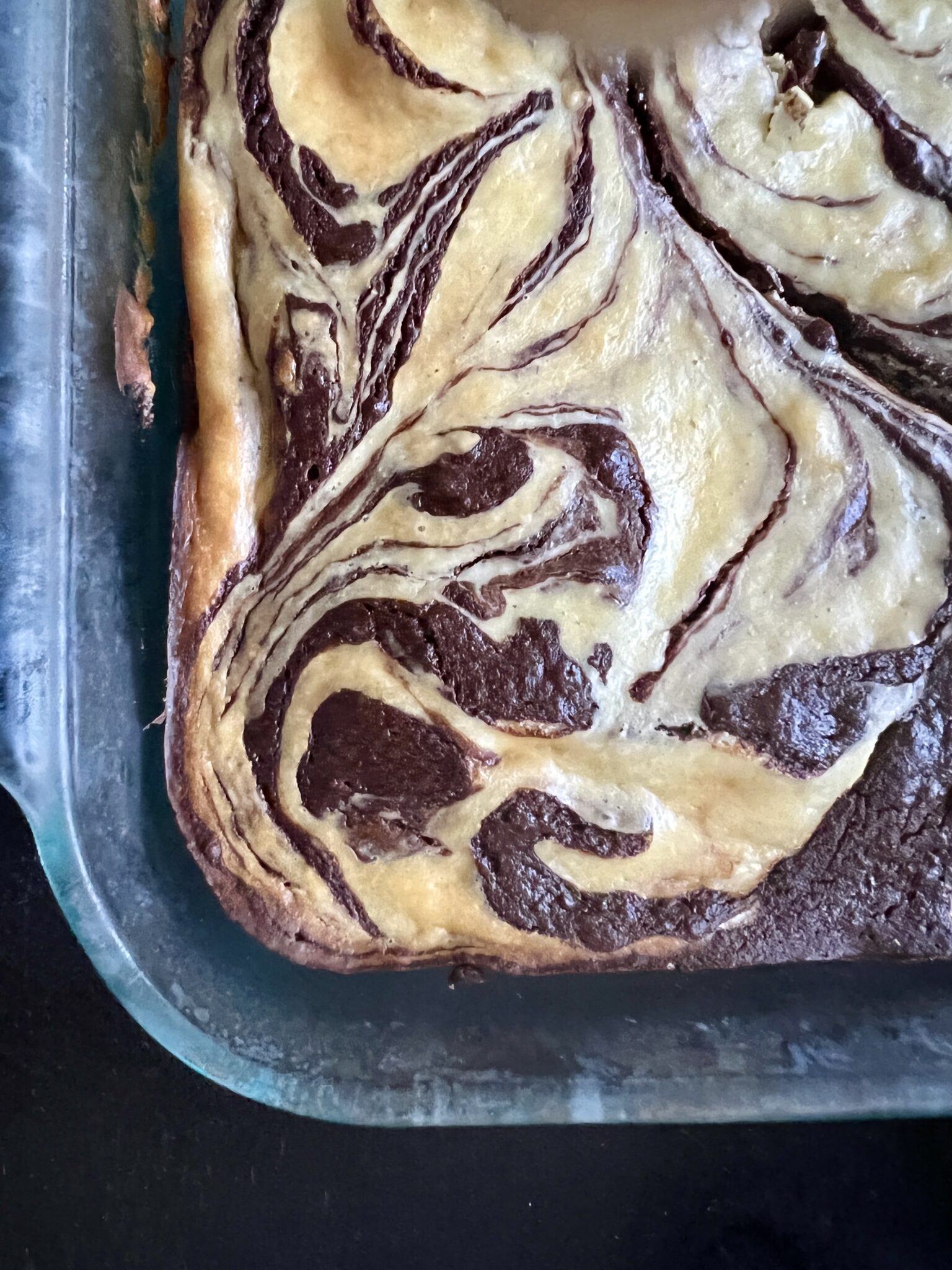 Cream Cheese Chocolate Brownies
Ingredients
4

ounces

reduced-fat cream cheese

1

cup

plus 2 tablespoons sugar

1/2

teaspoon

pure vanilla extract

2

large eggs

at room temperature

3/4

cup

whole wheat pastry flour

1/2

cup

cocoa powder

3/4

teaspoon

baking powder

1/2

teaspoon

fine sea salt

1/4

cup

neutral oil such as grapeseed, avocado, or canola,

6

ounces

best-quality semisweet chocolate

finely chopped

1/2

cup

low-fat buttermilk

1/2

cup

unsweetened applesauce

2

teaspoons

pure vanilla extract
Instructions
Preheat the oven to 325°F. Spray an 8-inch square baking pan with nonstick cooking spray.

In the bowl of an electric mixer fitted with the paddle attachment, combine the cream cheese, the 2 tablespoons of sugar, and vanilla, stirring until creamy and smooth. Separate one of the eggs, reserving the white for later use, and add the yolk to the cream cheese mixture. Stir to combine, then set aside.

In a small bowl, whisk together the flour, cocoa, baking powder, and salt; set aside.

In a medium saucepan, heat the oil and chocolate over medium heat, whisking until the chocolate is melted. Whisk in the remaining cup of sugar and stir until melted. Add the buttermilk, applesauce, and vanilla. Remove from the heat. Add the remaining whole egg and the reserved egg white, whisking constantly until incorporated to prevent the eggs from curdling. Add the reserved flour mixture, mixing until just combined. Transfer brownie batter to the prepared pan.

Using a tablespoon, drop 9 dollops of the cream cheese mixture on top of the brownie batter. Draw the tip of a sharp knife or skewer through the two batters in a criss-cross fashion to create a swirled effect.

Bake the brownies until the top is just firm to the touch, rotating halfway through baking, about 40 minutes. Let cool completely in the pan on a wire rack.

Coat a serrated knife with nonstick cooking spray and cut into 16 squares. Store in an airtight container in the refrigerator up to 3 days.
Let's cook something up! If you are interested in hosting me for a speaking engagement, event, cooking class, or a book signing, let me know! Send an email to jona@virginiawillis.com and we'll be back in touch as soon as possible.
I am not a doctor, RD, health professional, or WW representative. I am simply sharing what works for me. My blog is for informational or educational purposes only and does not substitute professional medical advice or consultations with healthcare professionals.
Note that this post may contain affiliate links and I may make a commission if you use my affiliate link to buy the product.
Please be nice. Unauthorized use and/or duplication is prohibited. All photos and content are copyright protected. If you wish to republish this recipe, please link back to this recipe on virginiawillis.com. Thanks so much!

Please note that this post may contain affiliate links.