Please note that this post may contain affiliate links.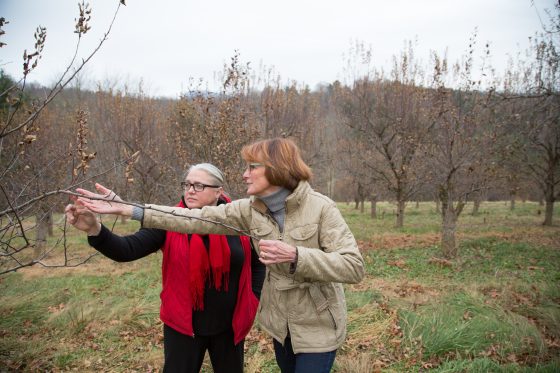 Even though peaches are considered the quintessential Southern fruit, the phrase "as American as apple pie" applies to the South, too. Every weekend during the fall across the South friends and families pile into cars and head to the mountains of Georgia, North Carolina, South Carolina, Tennessee, and Virginia to pick apples.
With the leaves changing color and a brisk nip in the air, this journey is one of the most quintessential, all-American, Norman Rockwell-esque forays of autumn. Many of the small towns throughout Appalachia host apple festivals, and all along the winding roads folks can stop and buy fresh apples to take home, as well as apple butter, apple jelly, apple bread, apple cake, fried apple hand pies, traditional apple pies, dried apples, apple crisps, apple cider, and more.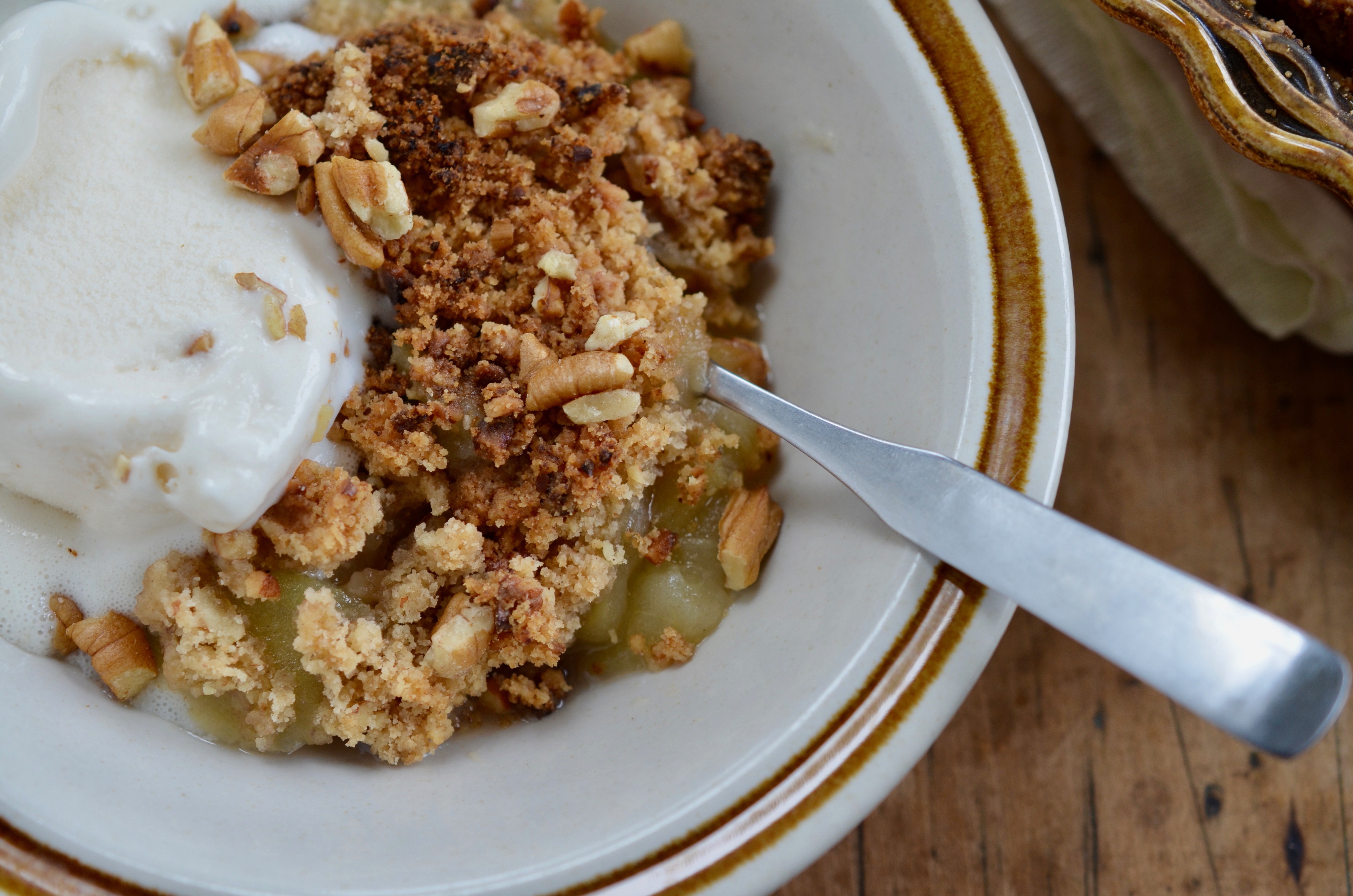 Cider Days
Since colonial times, Southerners have grown apples as a year-round food source for both food and drink. In fact, back then, both hard apple cider and whiskey were consumed more often than water! Drinking water was often contaminated and alcohol had a longer shelf life than non-fermented beverages. If you or a neighbor had an apple tree, it wasn't simply part of the landscape; an apple tree meant food.
Industrious farmers developed varieties adapted to the various climates and soils of the vast region. They tailored various cultivars for winter storage in the root cellar, and they put up preserves, dried apples and hard cider. When held in a cool cellar, apples lasted for months, providing much needed vitamins and nutrition in the winter.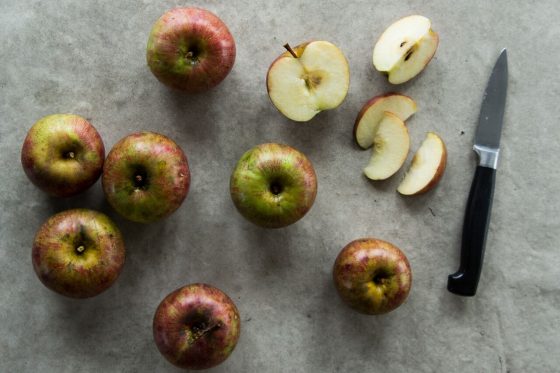 Heirloom Apples
Beyond home use, apples — available in thousands of unique varieties — became a major commercial crop in parts of the South by the late 1800s. However, Prohibition led to the eradication of some of those early nurseries and, once the industry recovered, it settled on a handful of varieties, such as the ones found in the grocery store today, to promote worldwide.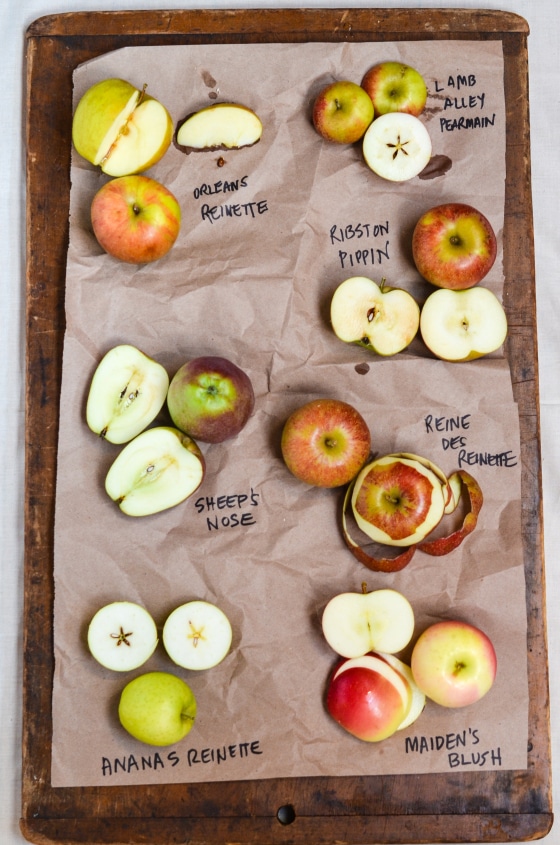 Apple Glossary
The rest were forgotten and became commercially extinct, at least until recent years. Indeed, many of today's apple growers are working to bring back some of those early varieties. The apple glossary above features a smattering of apples I found last year at my local co-op, all heirloom apples. Each of them were wildly different in flavor and texture. Here's a bit  about each.
Orleans Reinette is a good cooking apple and has both citrus and nutty flavors.
Sheep's Nose is a New England variety from the early 1800s and is traditionally used as a cooking apple due to it's rich flavor and aromatic quality. It's known as a "Sheep's Nose" due to it's unusual shape which tapers toward the base.
Ananas Reinette was grown in France in the 1500s. It has a zesty pineapple citrus flavor and a fine grain textured flesh. Translated into English, this means "Royal Pineapple."
Lamb Abbey Pearmain is a dessert apple, small and intensely flavored with a hint of pineapple which becomes more pronounced as the harvest moves later into the fall.
Ribston Pippin was a very popular dessert apple during Victorian times due to its bold flavor, juiciness, aroma, and firm texture.
Reine de Reinette is a French variety from the 1700s with a high sugar content that is balanced with acidity. It's a juicy, great for eating out of hand, and is considered the best apple in Normandy, France for producing cider.
Maiden's Blush originated in the 1700s and was traditionally used for dried apples.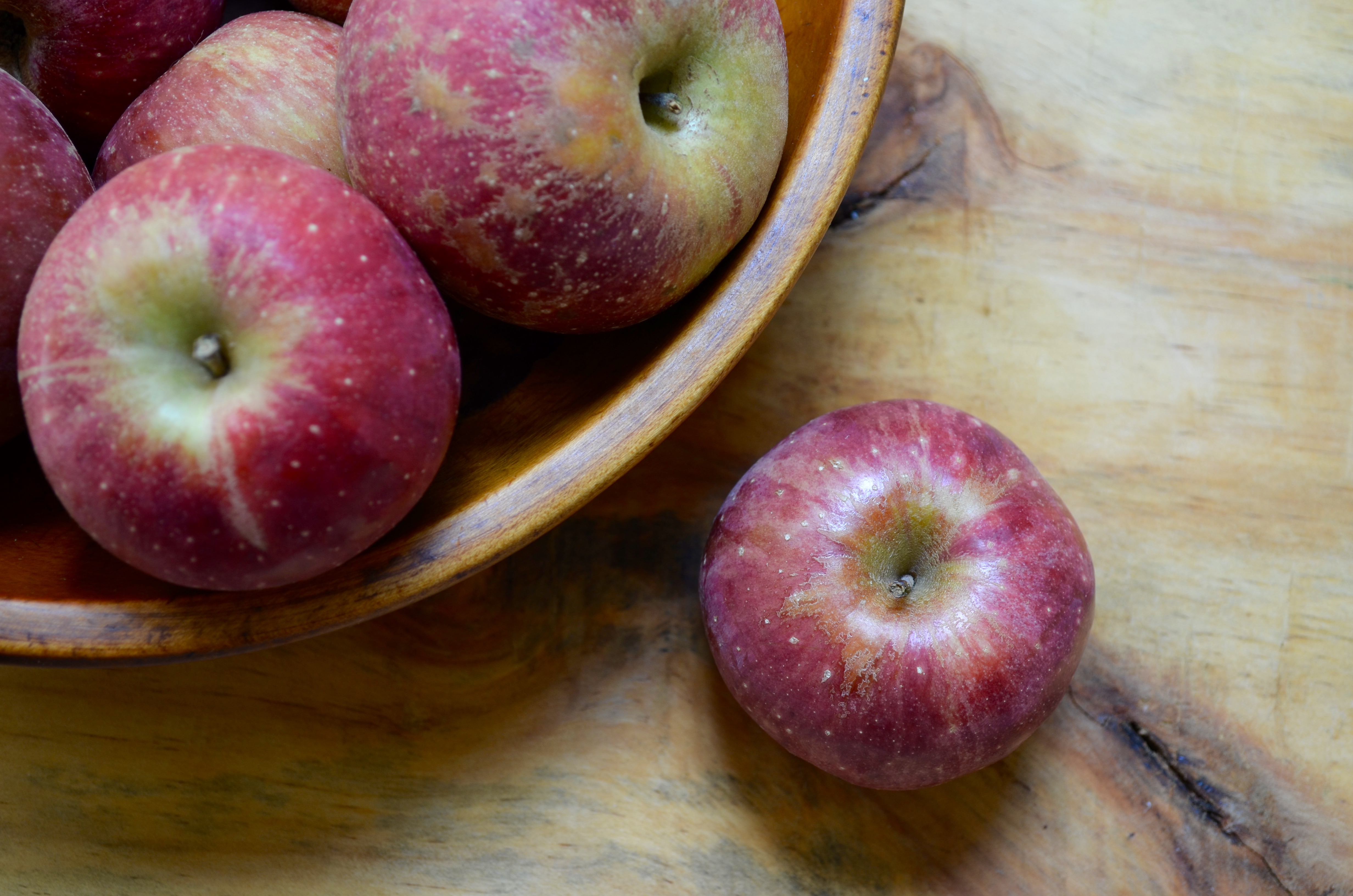 What Kind of Apples are Good for Baking?
Many factors affect an apple's characteristics: age, the weather and climate where it was grown, and how it has been stored. In turn, these characteristics determine how each variety is best used. Some are great for cider-making, others better for eating out of hand, and still more are best for cooking and baking. Here are a few suggestions:
Fuji apples are sweet and juicy with firm, red skin. They are among the most popular apples for eating fresh, but they're also great for baking.
Golden Delicious apples are sweet, with a rich, mellow flavor. They are some of the best all-around cooking apples, as they maintain their shape after baking.
Granny Smith apples are moderately sweet and have crisp flesh and green skin. They are a go-to apple for baking because they are so widely available.
Honeycrisp apples are exceptionally crisp and juicy with a well-balanced flavor. They are excellent apples for baking.
Newtown Pippin apples originated in the early 1700s and have firm, crisp, juicy flesh and a clean, highly aromatic flavor. Pippins are also good for baking.
Winesap apples are firm and juicy with a sweet-sour flavor and sturdy, red skin. Winesap are great for baking.
Apple Recipes
In honor of the season, I'm sharing three apple recipes: Cathy Barrow's Not-So-Old-Fashioned Apple Slab Pie with a Cheddar Cheese (!!) crust from her cookbook Pie Squared: Irresistibly Easy Sweet and Savory Slab Pies. My own Oat Pecan Apple Crisp and Pork with Apples and Onions that's perfect for a weeknight supper. If you give them a try, please let me know what you think.
Bon Appetit, Y'all!
–Virginia Willis
PS Want to try apple in liquid form? Give my Bourbon Apple Cider a try!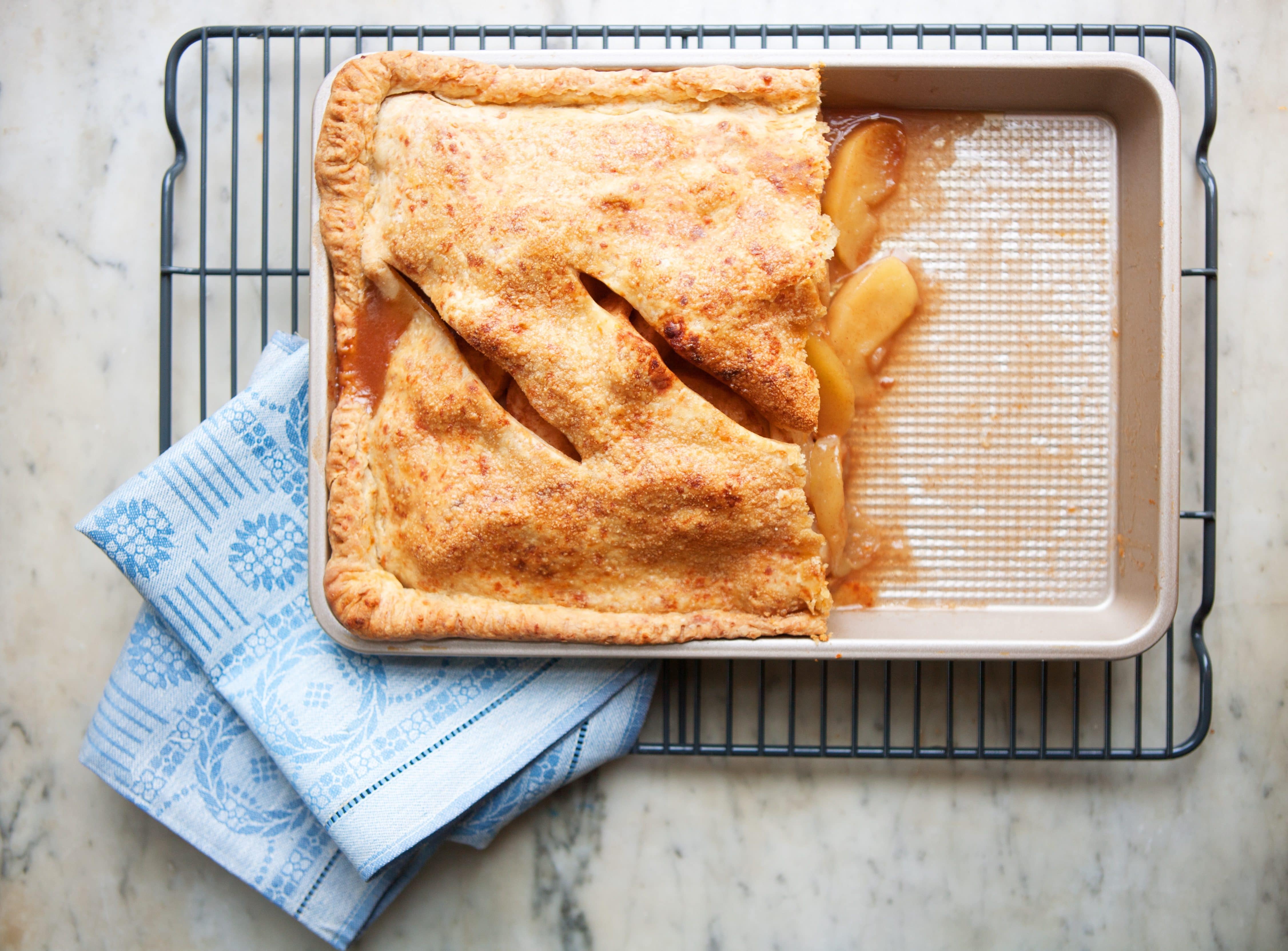 Cathy Barrow's Not-So-Old-Fashioned Apple Slab Pie with Cheddar Cheese Crust
Ingredients
Cheddar Crust
2 1/2

cups

plus 2 tablespoons (325g) all-purpose flour

16

tablespoons

(225g) unsalted butter,

cubed and frozen for 20 minutes

4

ounces

(113g) cold extra-sharp cheddar cheese,

preferably orange, half grated and half roughly chopped into almond-sized pieces

1/4

teaspoon

salt

1/2

cup

(120 mL) ice water
Filling
1/2

cup

(100g) granulated sugar

1/4

cup

(56g) maple sugar or 2 tablespoons maple syrup

1/4

cup

(30g) all-purpose flour

1

tablespoon

ground cinnamon

1/4

teaspoon

kosher salt

Juice of 1 lemon

3

pounds

(1.5 kg) mixed apples, peeled, cored, and sliced 1⁄2 inch thick (about 6 large apples)

2

tablespoons

(28g) cold unsalted butter

diced

1

tablespoon

water

3

tablespoons

maple sugar or sparkling sugar
Instructions
To make the crust: In the food processor, pulse the flour, butter, cheese, and salt until the butter and cheese are in small pieces coated with flour, about 15 times. Add the ice water all at once and process until the mixture almost forms a ball. Form the dough into a 6- by 4-inch rectangle using plastic wrap and a bench scraper to firmly press the dough into a cohesive form. Wrap tightly and refrigerate a minimum of 4 hours.

Remove the dough from the refrigerator and allow it to warm slightly. Divide the dough into two pieces, one slightly larger than the other. Roll out the larger piece to 11 by 15 inches and place in the slab pie pan, pressing it into the corners of the pan and allowing the excess to drape over the sides. Refrigerate. Roll out the second piece of dough to 10 by 14 inches, place it on a lightly floured sheet of parchment, and refrigerate.

Heat the oven to 425 degrees; if you have one, place a baking stone, Baking Steel, or inverted baking sheet on the center rack to heat.

To make the filling: In a large bowl, mix together the granulated sugar, maple sugar, flour, cinnamon, and salt. Add the lemon juice and sliced apples and stir gently. I like to use my hands for this. Scrape the filling into the crust in the slab pie pan and top with the dots of butter. Place the top crust over the filling, trim, crimp, and slash.

With a pastry brush, paint the water across the surface of the pie, avoiding the edges. Sprinkle the maple sugar across the top of the pie. Bake (on top of the steel, stone, or baking sheet if usinfor 20 minutes. Reduce the heat to 350 degrees and bake an additional 40 to 45 minutes. If the top gets too dark, tent with foil. The pie is done when the filling is burbling through the slashes.

Cool the pie thoroughly before serving. But if a warm pie is your heart's content, slip the cooled pie in a hot 350-degree oven for 10 minutes before slicing.
Excerpted from the book Pie Squared: Irresistibly Easy Sweet & Savory Slab Pies by Cathy Barrow. Copyright © 2018 by Cathy Barrow. Reprinted with permission of Grand Central Life & Style. All rights reserved.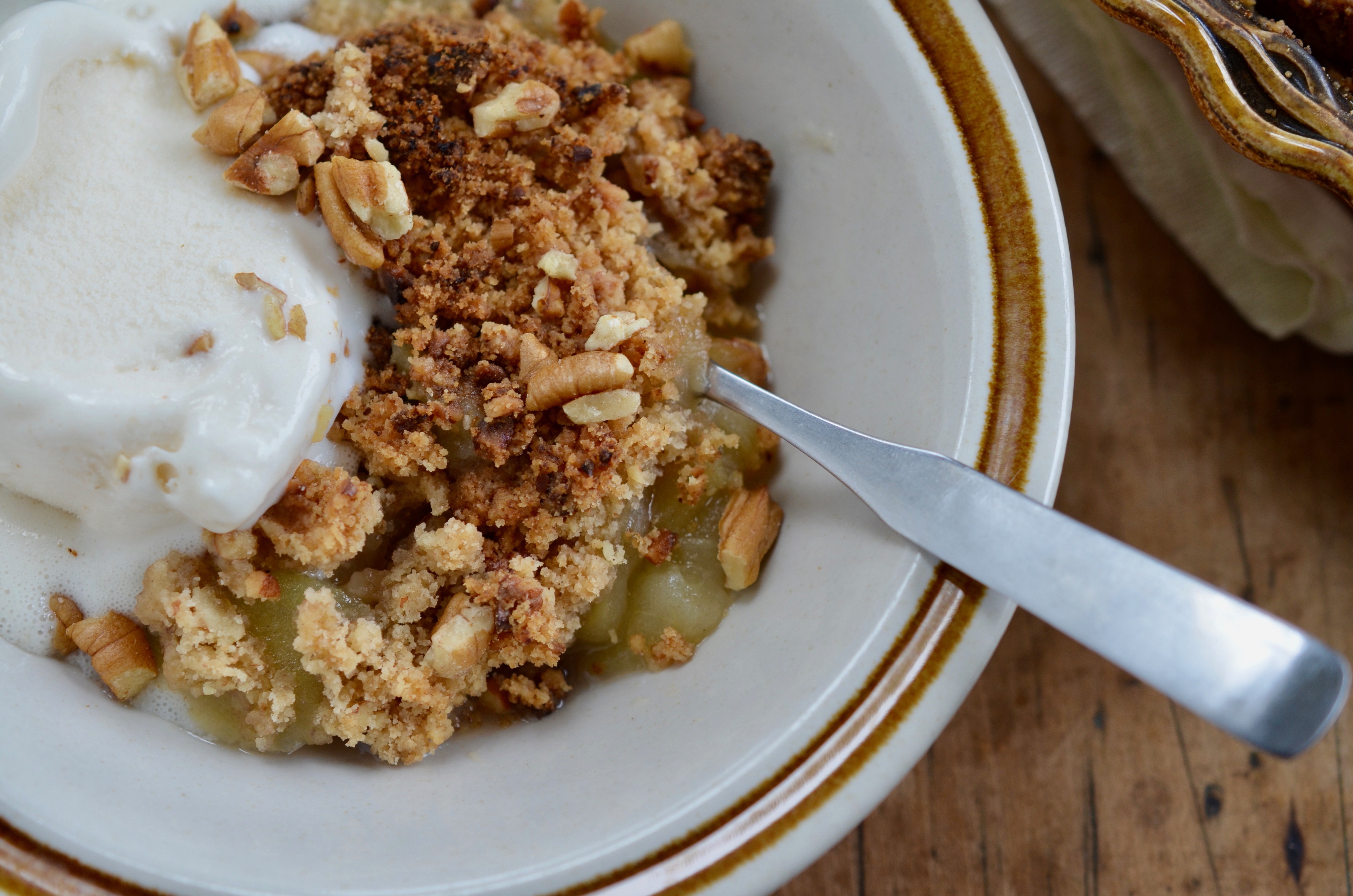 Oat Pecan Apple Crisp
Ingredients
1/2

cup

(1 stick) unsalted butter, chilled and cut into 1/2-inch pieces, plus more for the baking dish

2 1/2

pounds

apples

peeled, cored and sliced 1/4-inch thick

juice of ½ a lemon

2

teaspoons

pure vanilla extract

1/3

cup

granulated sugar

1

cup

plus 1 1/2 tablespoons all-purpose flour

1/4

cup

quick oats

Pinch

of freshly grated nutmeg

1/2

cup

pecans finely chopped

1/4

cup

brown sugar

firmly packed

1/2

teaspoon

ground cinnamon

Pinch

of fine sea salt

Vanilla ice cream

for serving
Instructions
Heat the oven to 375 degrees. Butter a large baking dish and set aside. Place the apples, lemon juice and vanilla in a large bowl and toss to coat. Add the granulated sugar, 1 1/2 tablespoons flour and nutmeg, stirring to combine.

Place remaining 1 cup flour, nuts, oats, brown sugar, cinnamon and salt in a medium bowl. Using a pastry cutter or 2 knives, cut the butter into the flour mixture until it resembles coarse crumbs. Sprinkle the mixture over the apples. Bake until golden brown, about 40 minutes. Serve warm with ice cream.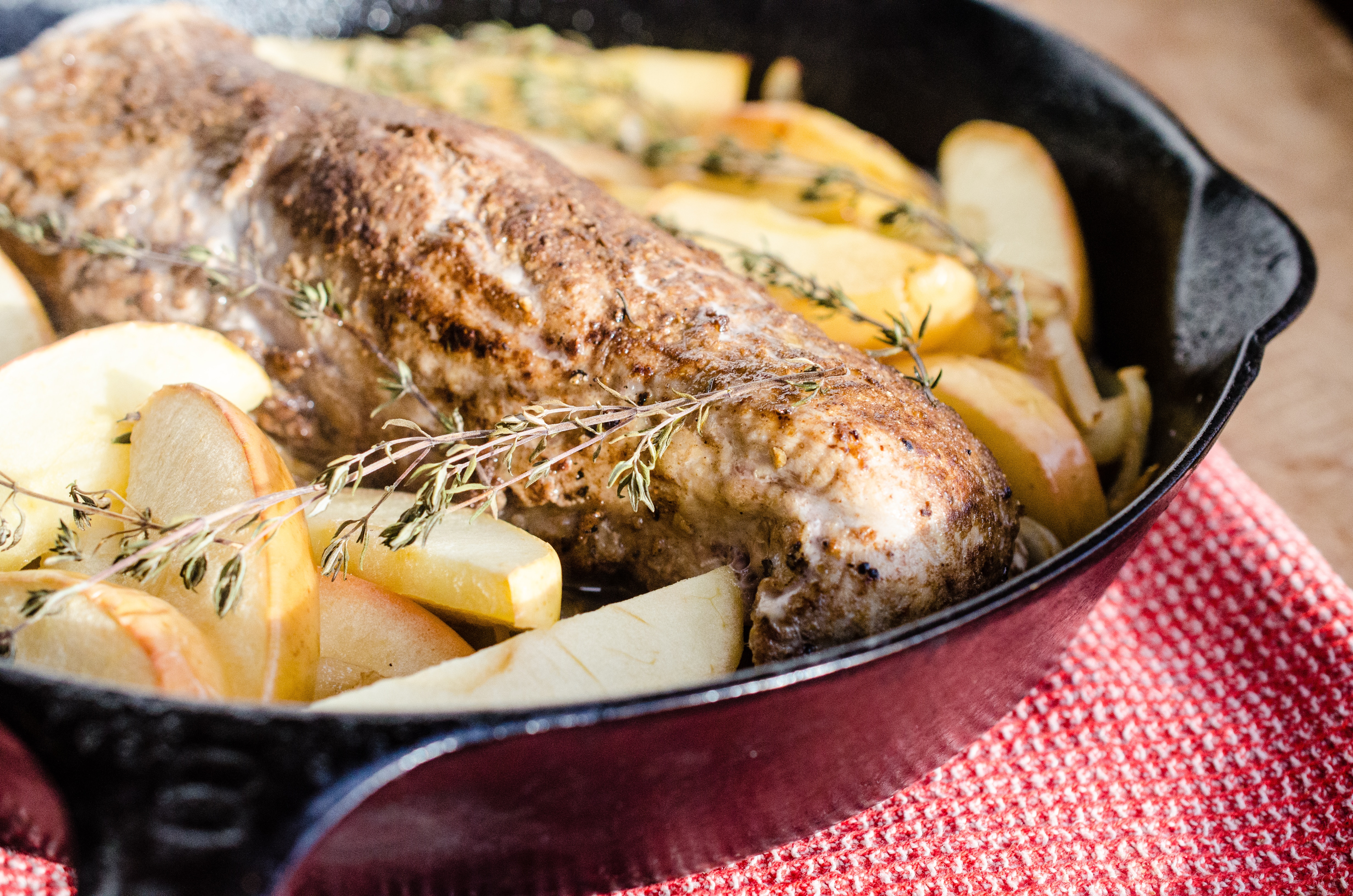 If you are interested in hosting me for a speaking engagement, event, cooking class, or a book signing, let me know! Send an email to jona@virginiswillis.com and we'll be back in touch as soon as possible.
Please be nice. Unauthorized use and/or duplication of this material without permission is prohibited. All photos and content are copyright protected. Please do not use photos without prior written permission. If you wish to republish this recipe, please also link back to this recipe on virginiawillis.com. Thanks so much.

Let's connect on Facebook , Twitter, Instagram, and Pinterest!
Foggy Ridge photos by Angie Mosier, Slab Pie by Christopher Hirscheimer, Crisp and Pork photos by Virginia Willis
Please note that this post may contain affiliate links.