Please note that this post may contain affiliate links.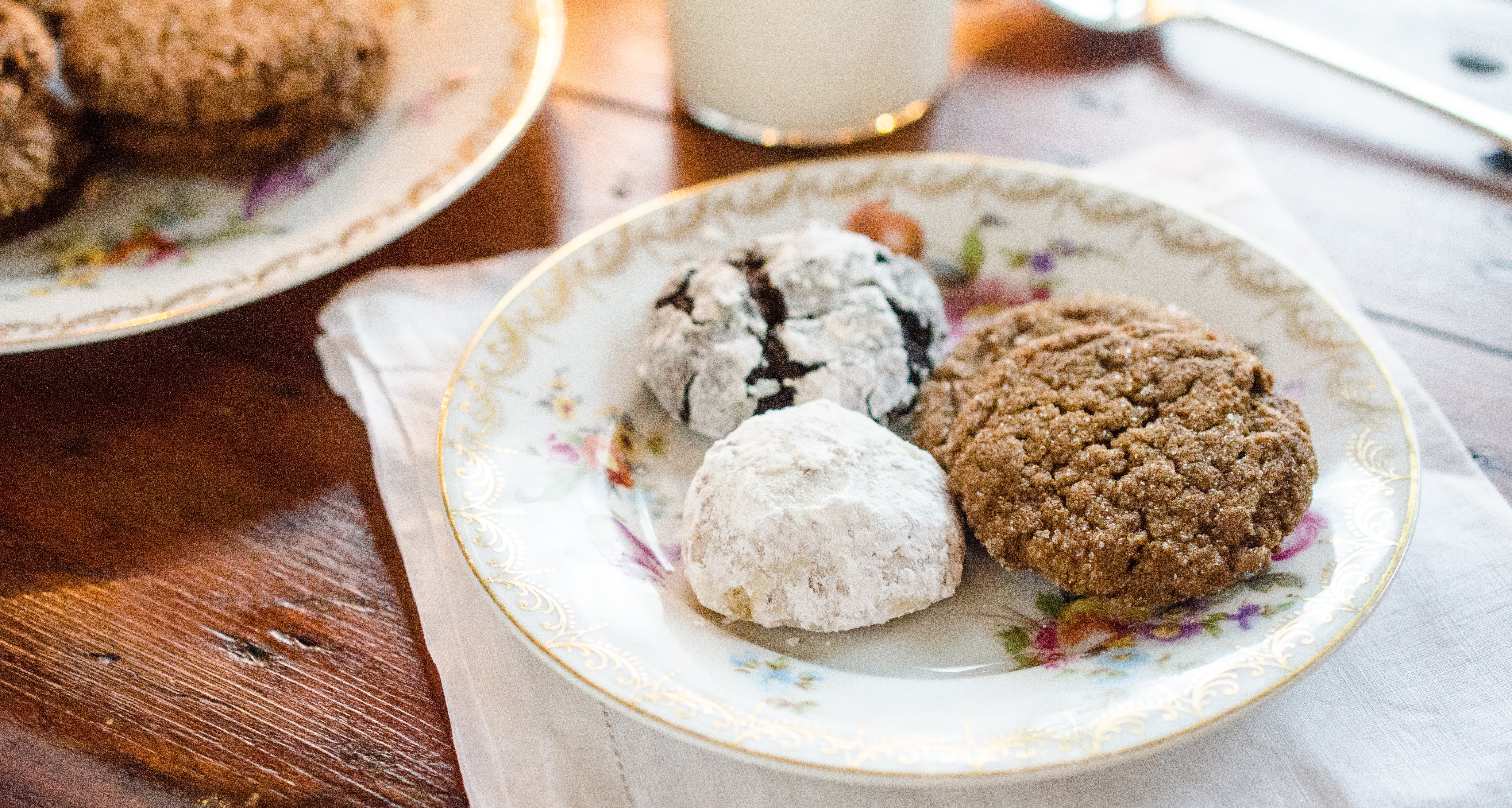 Cookies are synonymous with the holidays. There are cookies for Santa, cookie swaps at school or work, cookies and cider after church on Sunday, and even the familiar store-bought blue tins of butter cookies. How wonderful is it to receive a tin of homemade baked goods in the mail or for a kind neighbor to drop off a wrapped plate? There's nothing like a batch of freshly baked sweet treats to spread the holiday cheer. Every family has their favorite — sugar, spice, even fruitcake cookies!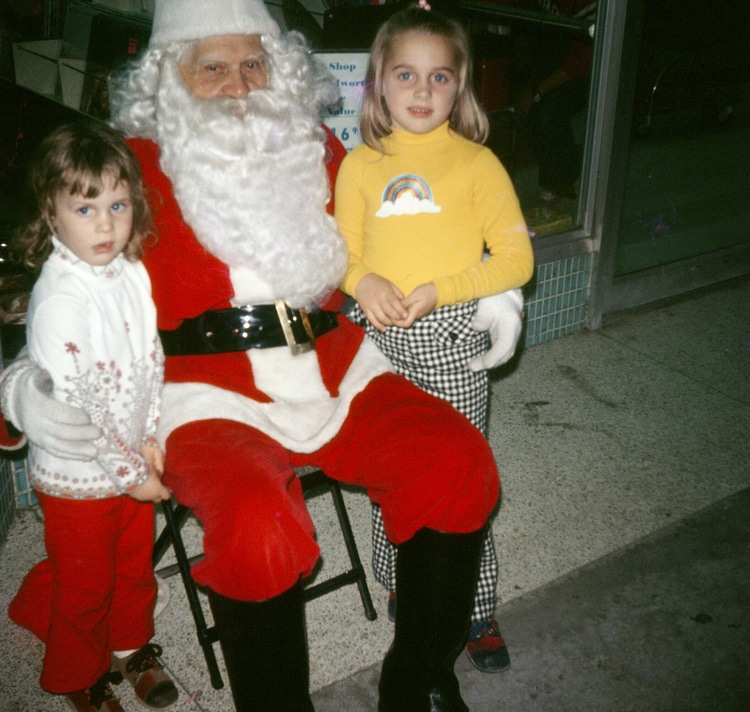 Santa and Rudolph
When I was a little girl, my sister and I always left out cookies and milk for Santa and a carrot or two for Rudolph. And, every Christmas morning without fail, the plate we left for Santa held but a few crumbs and the glass was drained and empty. Rudolph had gnawed most of his carrot, leaving only the stem end. It was positively magical. I remember our wide-eyed wonderment as we ran squealing into the living room.

Cookie of the Week
When I was the Kitchen Director for Martha Stewart Living Television, we were holiday central. Martha is well known for her beautiful, elaborately decorated holiday sugar and cookie-press cookies, garnished with sparkling sugar and silver and gold dragées. Of course, to accomplish this feat, we had entire teams of talented pastry chefs and talented bakers that were dedicated to spending hours and hours meticulously creating incredible works of edible art. All the Martha elves came out during the holidays.
Then, we cooked up a TV segment called Cookie of the Week and Martha would share her favorite cookies with viewers. We ran through her tried and true favorites fairly quickly, so my team started testing and tasting new recipes. The standards were typically Martha — absolute perfection was expected. We baked and baked and baked those cookies for Martha to taste and approve. Sometimes, I'd offer her a selection and she'd take a glance at the plate and dismiss them on looks alone without even tasting them. Cookies and milk with a heaping side of soul-crushing defeat.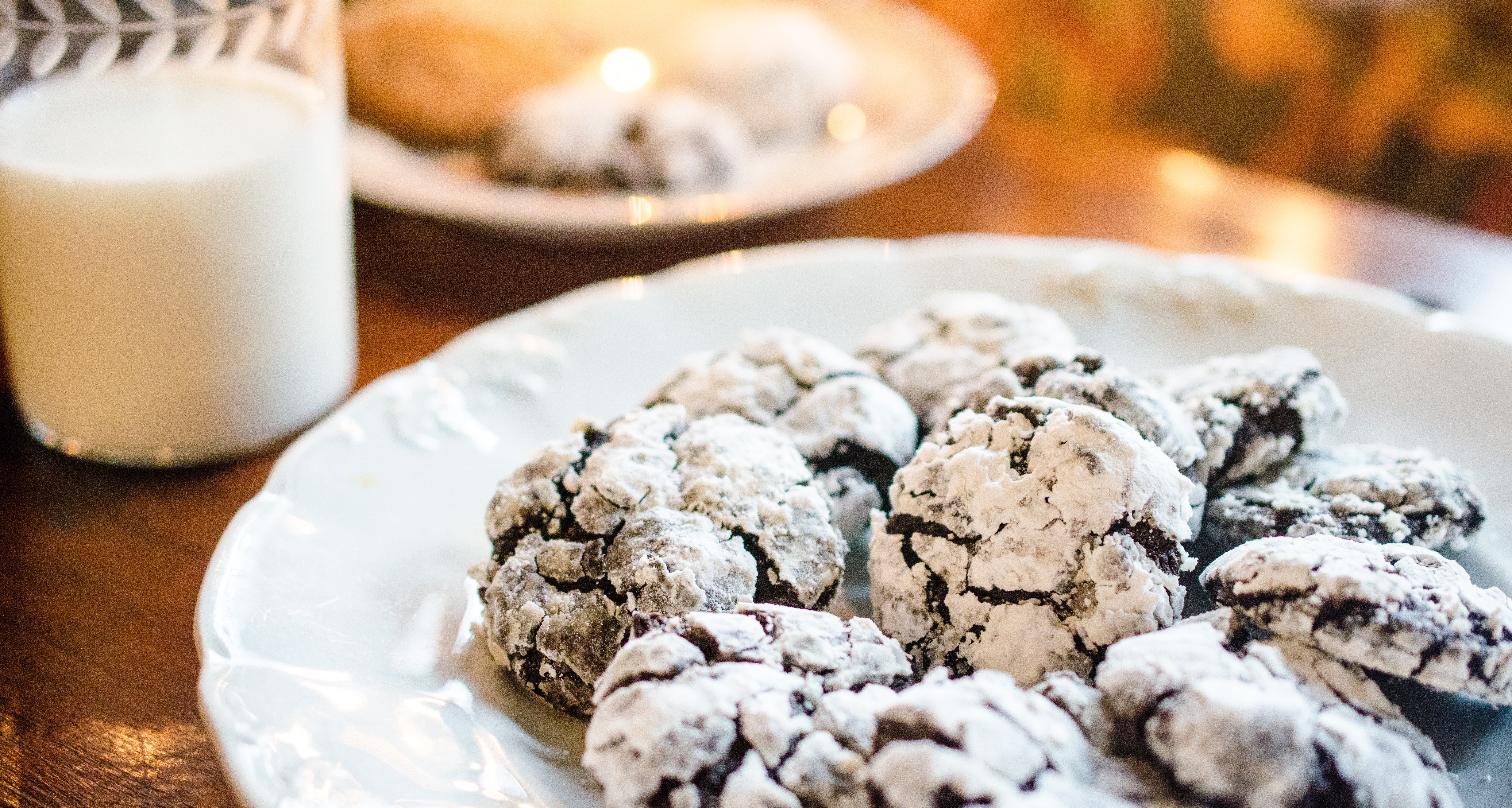 Not-So-Easy Bake Oven
I have to be completely honest: My love of cookies dimmed a bit. Well, actually a lot – a whole lot. It became a personal hell. But, in the end, I realized Martha was absolutely right — good cookies are wonderful, but a bad cookie is simply bite-size sadness.
Since my current life doesn't involve pastry chef elves, my favorite holiday cookies these days are super simple to make. No rolling, cutting, pressing, slicing or decorating. A small ice cream scoop makes shaping a breeze. Even though there are no shiny dragées in sight, I'm certain Martha would approve — this trio looks and taste fantastic.
Holiday Trio
My wedding cookies, sometimes called Mexican wedding cookies or meltaways, are a holiday classic. They are essentially shortbread made with chopped pecans and are super simple to make with children. Chocolate snowcaps are a chocolate lover's dream. The key is a double whammy of cocoa and bittersweet chocolate. Lastly, spicy gingersnaps have freshly ground white pepper as their secret ingredient and are perfect with a steaming cup of tea.
These cookies are delicious, beautiful, and guaranteed showstoppers at any cookie swap or festive holiday party. Whip up a batch or two of for teachers, hostess gifts, colleagues, or for you and your family to enjoy on a cozy night in.
Bon Appétit, Y'all!
Virginia Willis
PS here are a few bonus sweet holiday recipes my Benne Seed Crisps in The Washington Post and super easy Peppermint Fudge.
If you are interested in hosting me for a speaking engagement, event, cooking class, or a book signing, let me know! Send an email to jona@virginiawillis.com and we'll be back in touch as soon as possible.
Please be nice. Unauthorized use and/or duplication of this material without permission is prohibited. All photos and content are copyright protected. Please do not use photos without prior written permission. If you wish to republish this recipe, please rewrite the recipe in your own words and link back to this recipe on virginiawillis.com. Thanks so much.

---
Please note that this post may contain affiliate links.