Please note that this post may contain affiliate links.
Layer cakes are joyful, towering celebrations. Even in these super busy times, bake a layer cake at Christmas. I love Coconut Cake and Hummingbird Cake, but my favorite might be Caramel Cake. It was my grandfather's favorite holiday treat, too. Read on to find out the secret to making Caramel Cake!

Holiday Rush
The Southern sweet tooth reigns in supreme glory during the holidays. Divinity, fudge, mints, melt-aways, wedding cookies, and pies all had their place, but my grandfather loved Caramel Cake the most. You might think baking a cake during the Holiday Rush as absolute sheer madness and decide you'd rather pick one up at a bakery. I can understand; there's no doubt the holidays can be hard!
Gentle Giant
My grandfather, whom I called Dede, was a mountain of a man, nearly 6 feet tall with sculpted, strong arms and massive, thick hands. Rumor has it he was only in one fight in his adult life. His appearance was foreboding, but the truth of it is that he was a gentle giant. He'd cry at the sound of a church organ playing his favorite hymn and was as dedicated to his flowers as the vegetable garden that helped to feed his family.
He was a hard-working man and had grown up in the country, fishing and farming his entire life. Dede only attended school until 8th grade; he had to go to work and help support his family, but he was an avid reader. When I was a child, he would tap my young head and say, "Get it up here, they can't ever take that away from you."
My grandmother was from a more privileged family and had attended college. They fell in love at a fish fry on the Savannah River and eloped. (Can you imagine how scandalous that was?! An, their eldest child was not born shortly thereafter.) My grandfather was a Greyhound bus driver and made a solid living; Mama says they never went without. He amassed a good deal of land and he also put his three of his daughters through college, a nod at the education he hadn't been able to achieve.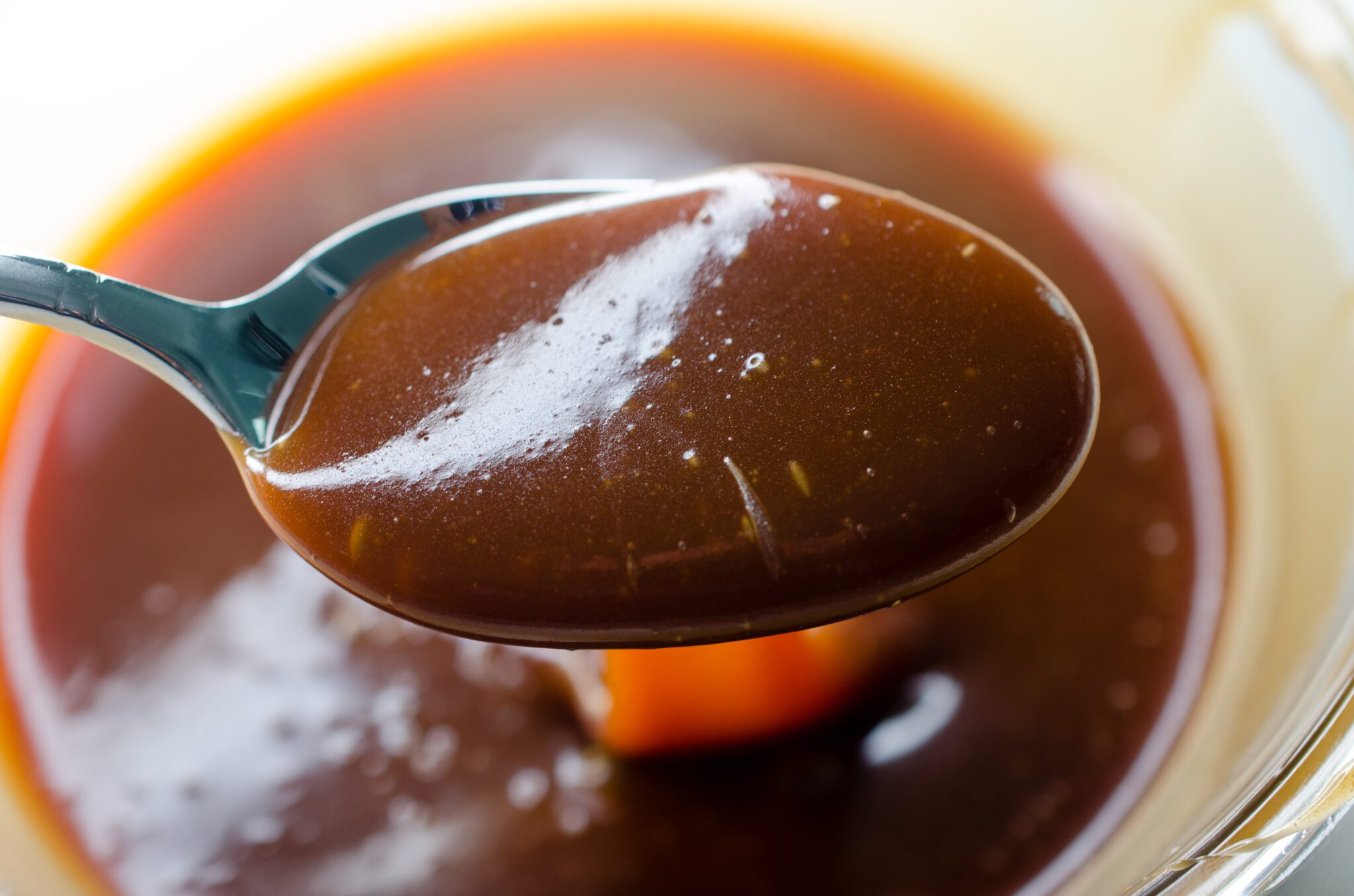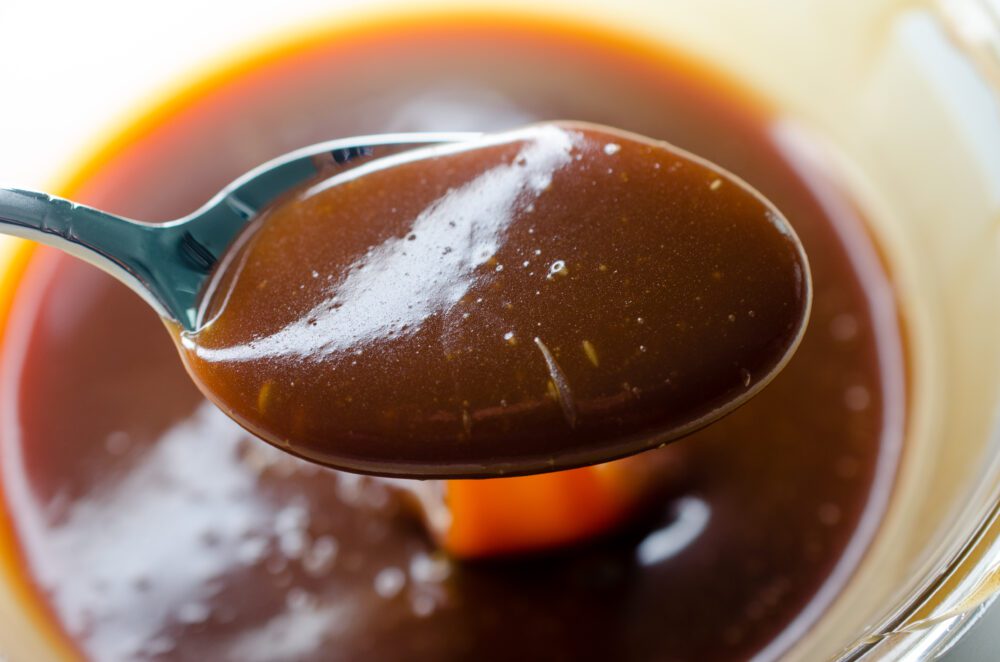 Sweet Memories
Needless to say, Dede and my grandmother were quite a pair. This Old Fashioned Caramel Cake is especially bittersweet during this time of year because my grandparents used to prepare this cake as a team. They did a lot of cooking together, especially during the holidays. They made buttery yeast rolls; spicy cheese straws; ambrosia prepared with freshly grated coconut; and boozy fruitcake, just to name a few of their classic dishes.
For this caramel cake, Meme would "burn" the sugar in her cast iron skillet and Dede would whip the molten mixture by hand, using a wooden spoon until it cooled enough to spread on the tender yellow rounds of cake. I can see him now, sitting in his chair at the kitchen table, in his plaid shirt. His glasses would slip down just a bit and his brow might glisten a bit in the warm kitchen, but his bright blue eyes were sparkling and he was happy. He loved to cook, too, and he loved to be surrounded by his family and loved ones during the holidays.
So, now, I hold him in my heart when I pull my cake pans from the shelf. I hold him in my heart when I cream the butter and burn the sugar in the very same cast iron skillet. I hold him in my heart with every stroke of the offset spatula as I slather the caramel icing on the firm yellow rounds. I cherish his memory and squeeze it tight, so it can't fade. And, when it's all finished and hours later, I am finally able to slice the cake and take a bite, I feel and taste his love in each and every buttery crumb and sugary morsel.
Happy holidays to you and your family.
Bon Appétit Y'all!
Virginia Willis
Old-Fashioned Caramel Cake
This batter will make three 9-inch layers.
Ingredients
1

cup

2 sticks unsalted butter, at room temperature, plus more for the pans

3

cups

all-purpose flour

plus more for the pans

1

teaspoon

baking powder

2

cups

sugar

4

large eggs

at room temperature, well beaten

1

cup

whole milk

1

teaspoon

pure vanilla extract

Burnt Caramel Icing

recipe follows
Instructions
Heat the oven to 350°F. Butter and flour three 9-inch round cake pans and line the bottoms with waxed or parchment paper. Butter and flour the paper. Sift together the flour and the baking powder. Set aside. Combine the eggs and milk in a liquid measuring cup. Set aside.

In the bowl of a heavy-duty mixer fitted with the paddle attachment, cream the butter and sugar on medium speed until light and fluffy, about 3 minutes. Add the flour mixture and the milk mixture to the butter-sugar mixture, alternating between the dry and wet ingredients in three portions, starting and ending with the dry ingredients. Pour into the prepared pans.

Bake until a cake tester inserted into the center of each cake comes out clean and the cakes start pulling away from the sides of the pans, about 25 minutes. Remove to a rack to cool slightly. Invert onto the rack to cool completely. The cake must be *completely* cooled before you frost it!

To assemble the cake, place one cake layer on a cardboard cake round. Spread with the still-warm frosting. Repeat with remaining layers, placing the final layer bottom side up. Working quickly, use a small offset spatula to spread the icing gently around the cake. Let stand for 2 hours to allow the icing to set before serving. Store in an airtight container for up to 1 week.
Burnt Caramel Icing
Makes about 2 cups
Ingredients
2½

cups

sugar

½

cup

unsalted butter (1 stick)

1

cup

heavy cream

plus more if needed to loosen

2

teaspoons

pure vanilla extract

¼

teaspoon

fine sea salt
Instructions
In a heavy cast-iron skillet, heat ½ cup of the sugar over medium-high heat. Stir until dissolved, then do not stir again; simply shake the pan occasionally until the mixture reaches the caramel stage 320°F to 335°F on a candy thermometer.

Meanwhile, in a heavy saucepan, combine the remaining 2 cups sugar, the butter, and the cream. Bring to a boil, stirring occasionally.

When the sugar reaches the caramel stage, immediately pour it into the cream mixture and stir to combine. Cook over medium heat, stirring once or twice, until the mixture reaches the soft-ball stage, 232°F to 240°F. Remove from the heat; add the vanilla and salt and stir to combine. Place on a rack and set aside until just cool enough to touch, 10 to 15 minutes.

Transfer the mixture to the bowl of a heavy-duty mixer fitted with the whisk attachment. Beat on high speed until creamy, 5 to 7 minutes.

I'll be honest, this icing is a bear. That's why caramel cakes are so special. A couple of helpful hints: when you are ready to frost the cake, place the bowl of icing in a bowl of warm water to keep it loose and fluid. Also, if it starts to set too firmly, you may need to add warm heavy cream to loosen it. That, holding your tongue right, and practice are the keys to a successful caramel icing
If you are interested in hosting me for a speaking engagement, event, cooking class, or a book signing, let me know! Send an email to jona@virginiawillis.com and we'll be back in touch as soon as possible.
Please be nice. Unauthorized use and/or duplication of this material without permission is prohibited. All photos and content are copyright protected. Please do not use photos without prior written permission. If you wish to republish this recipe, please rewrite the recipe in your own words and link back to this recipe on virginiawillis.com. Thanks so much.
Let's connect on Facebook , Twitter, Instagram, and Pinterest!

Please note that this post may contain affiliate links.