Please note that this post may contain affiliate links.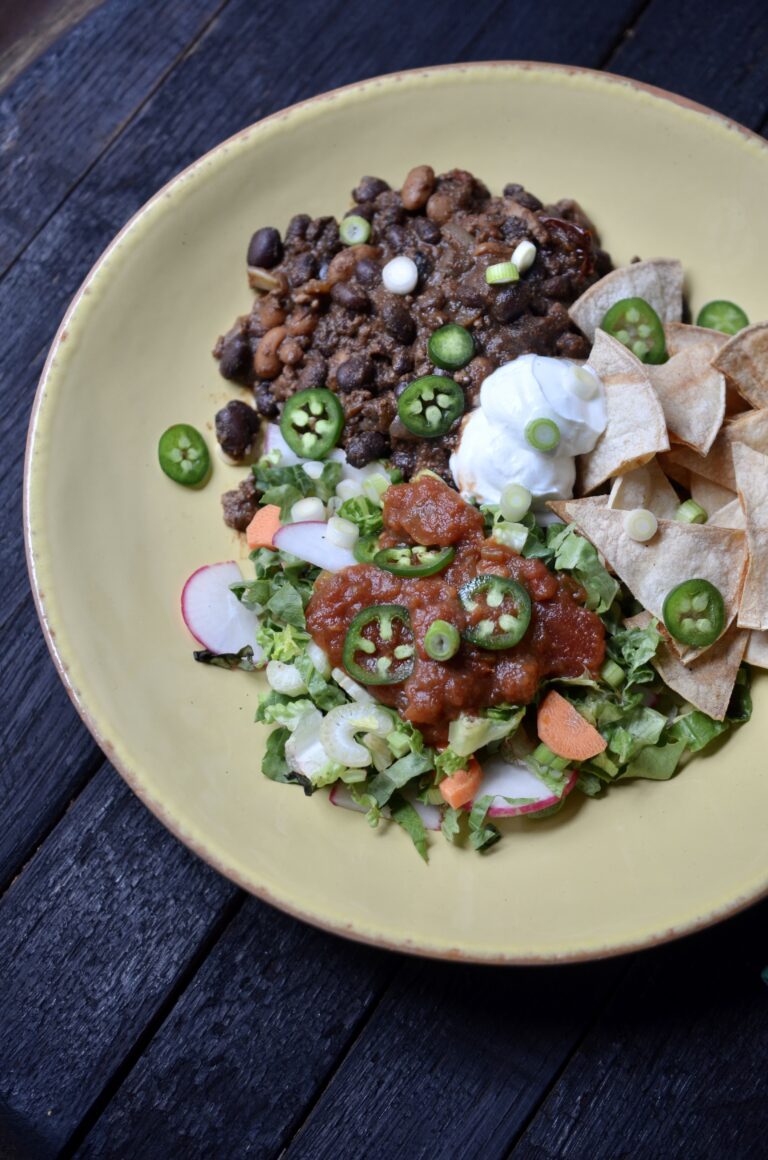 When considering this recipe all I could think was does the world really need another chili recipe? Once I made it, tasted it, and punched the points into my app I decided the answer is a resounding yes. I actually chatted up the folks at the WW hotline to confirm I had indeed created a Zero Point Chicken Chili. It's great as a steaming bowl of chili and I also scooped up a spoonful with a slotted spoon to make a tasty burrito. Perhaps one of my favorite ways of serving it is Chicken Chili Nachos. Read on to learn the secret to Zero Point Chicken Chili.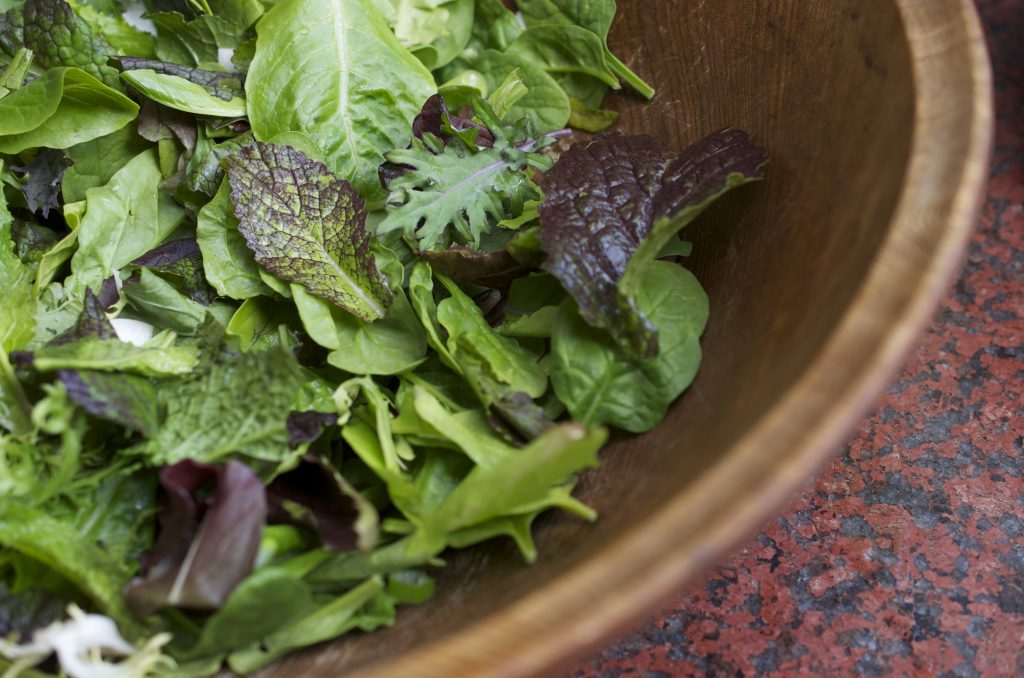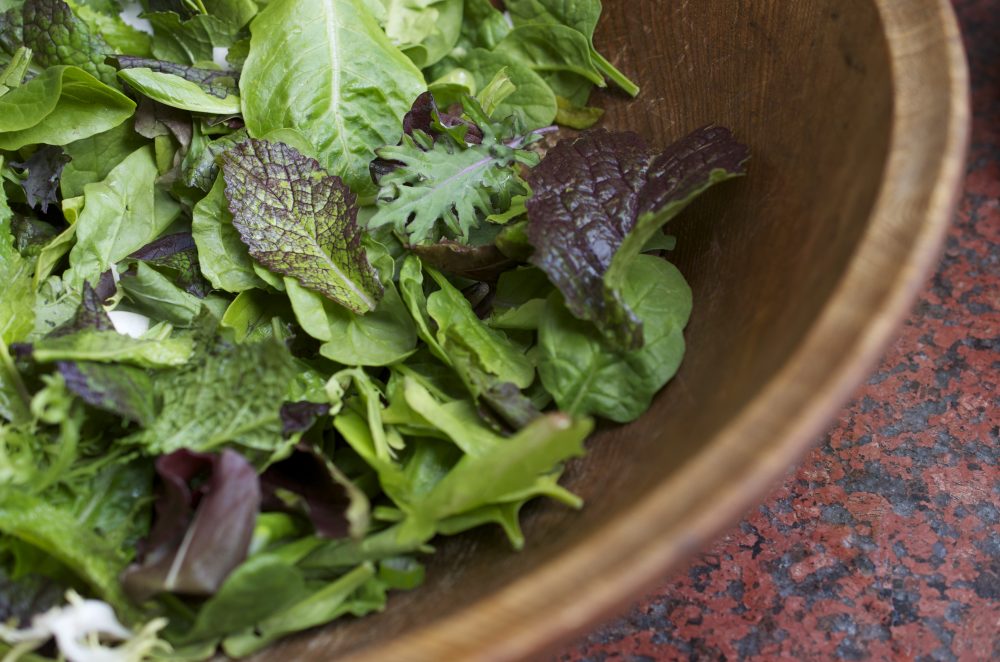 Game Day Game Plan
Granted I am more of a college football fan, so I would say it's easy to have chili on a cold weekend without football on the TV, but maybe not nearly as much fun to have football without chili! I love a hearty pot of chili. Making a big batch and enjoying it on game day is an easy and delicious way to entertain. I put out bowls of sour cream or yogurt, grated cheese, scallions, and a bottle of hot sauce.
That and a crispy bag of tortilla chips would be enough once upon a time, but even on game day, well, especially on game day — I want to make sure I get my vegetables in on the play. Make sure there's a big green salad on the table, too. The best game plan for game day is to make sure half of your plate is a salad with a handful of chips and a good scoop or two of chili. (Heads up that beans cook differently and there may be more or less liquid. I use a ladle for a bowl of chili and a slotted spoon for nachos.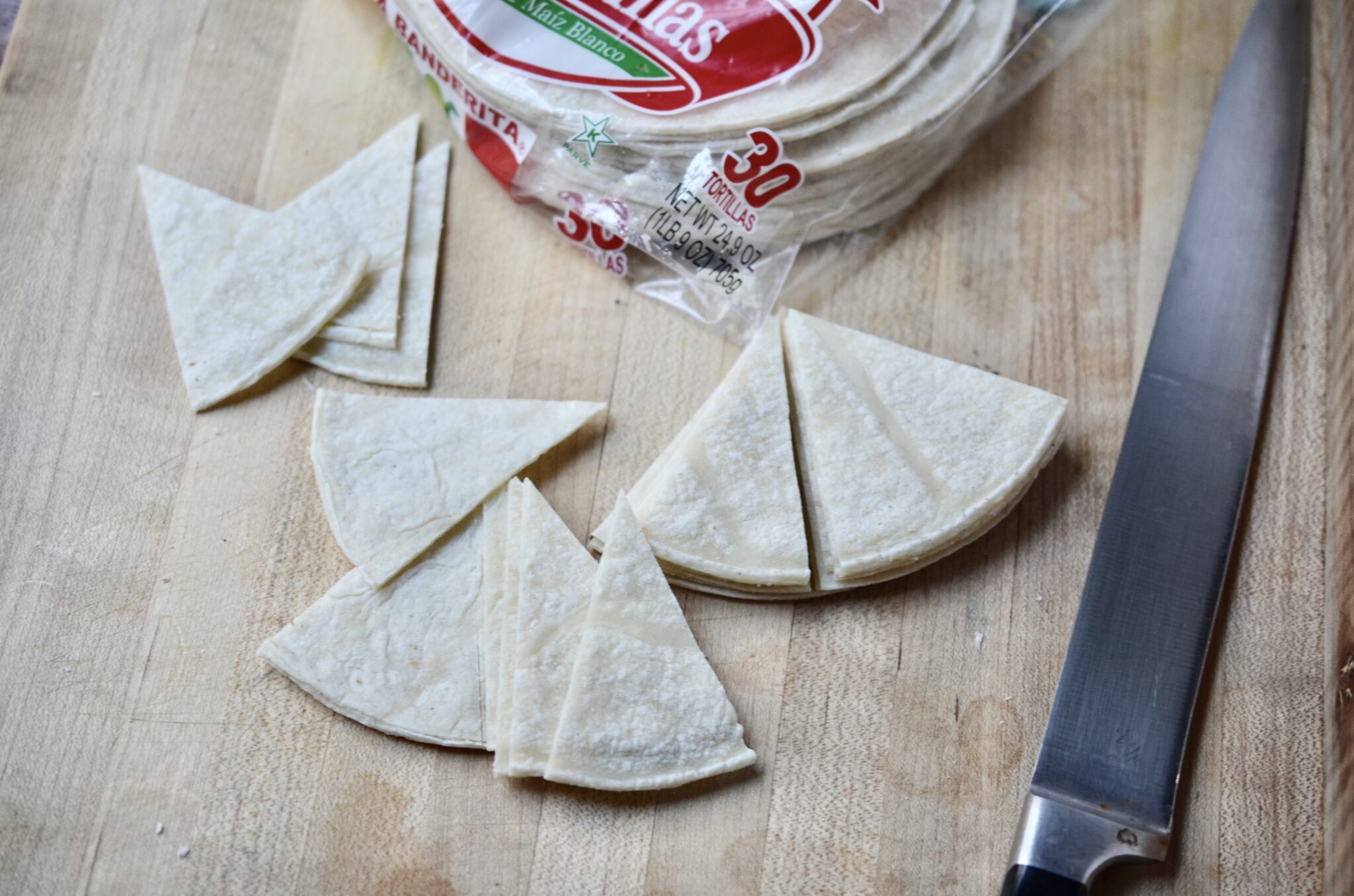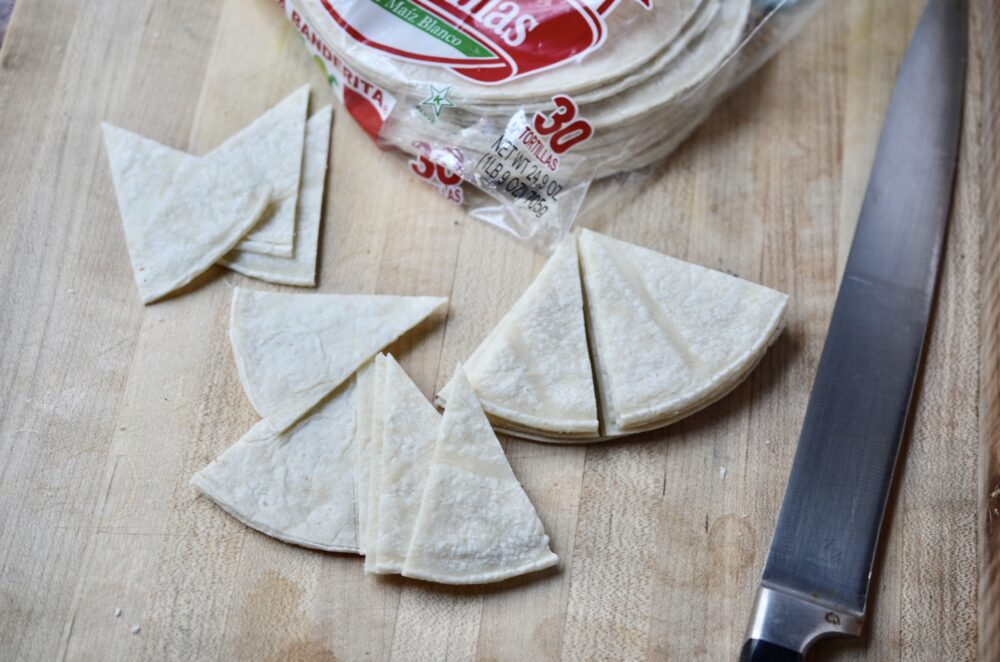 Baked Tortilla Chips
Lays Baked Tostito chips scoops are a Standard Operating Procedure in my kitchen for snacking, but sometimes make a batch of baked tortilla chips, especially if I have a package of corn tortillas that need eating up. They are super easy. Preheat the oven to 350 degrees F. Mist both sides of the tortillas with nonstick spray. Stack the tortillas and cut the pile into sixths to make chips. Spread the chips out in a single layer on two large baking sheets and season with salt. Bake until golden brown and crisp, rotating the baking sheets once, about 12 to 15 minutes.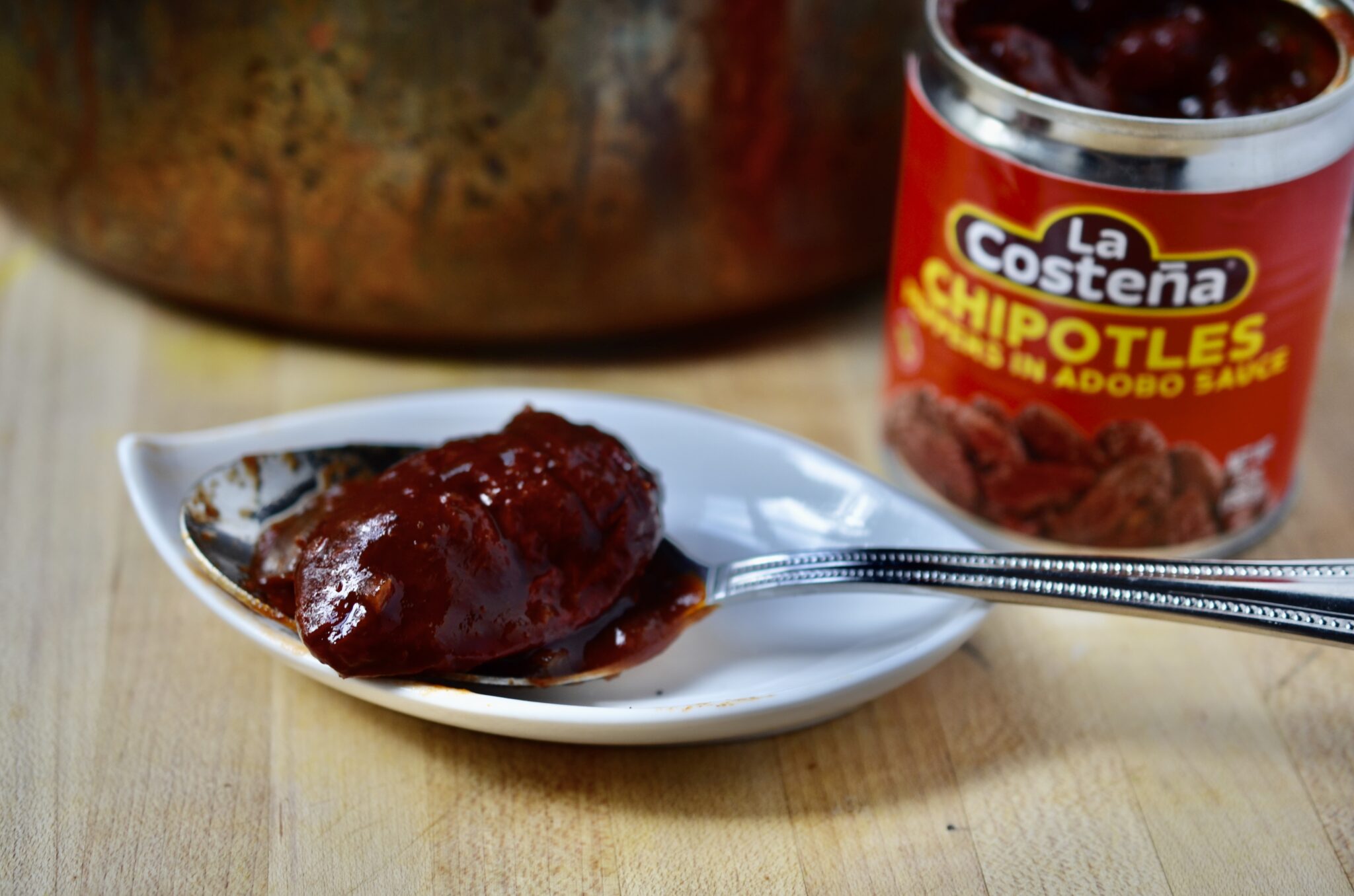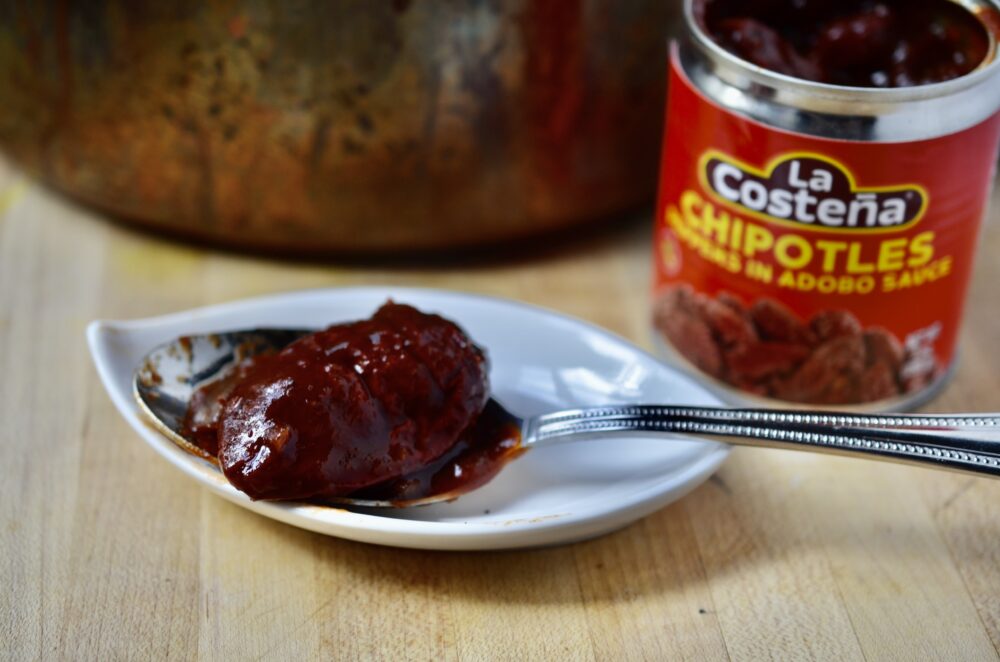 Chipotle en Adobo
Chipotle en Adobo adds a hit of hot, smoky flavor to dishes. They are a go-to in my kitchen. Chipotles are dried, smoked jalapeños and adobo is a tangy red sauce. You can use just the chipotles for intense smoky chile heat or just the sauce if you want a sour-sweet flavor and a slightly less fiery smoky heat.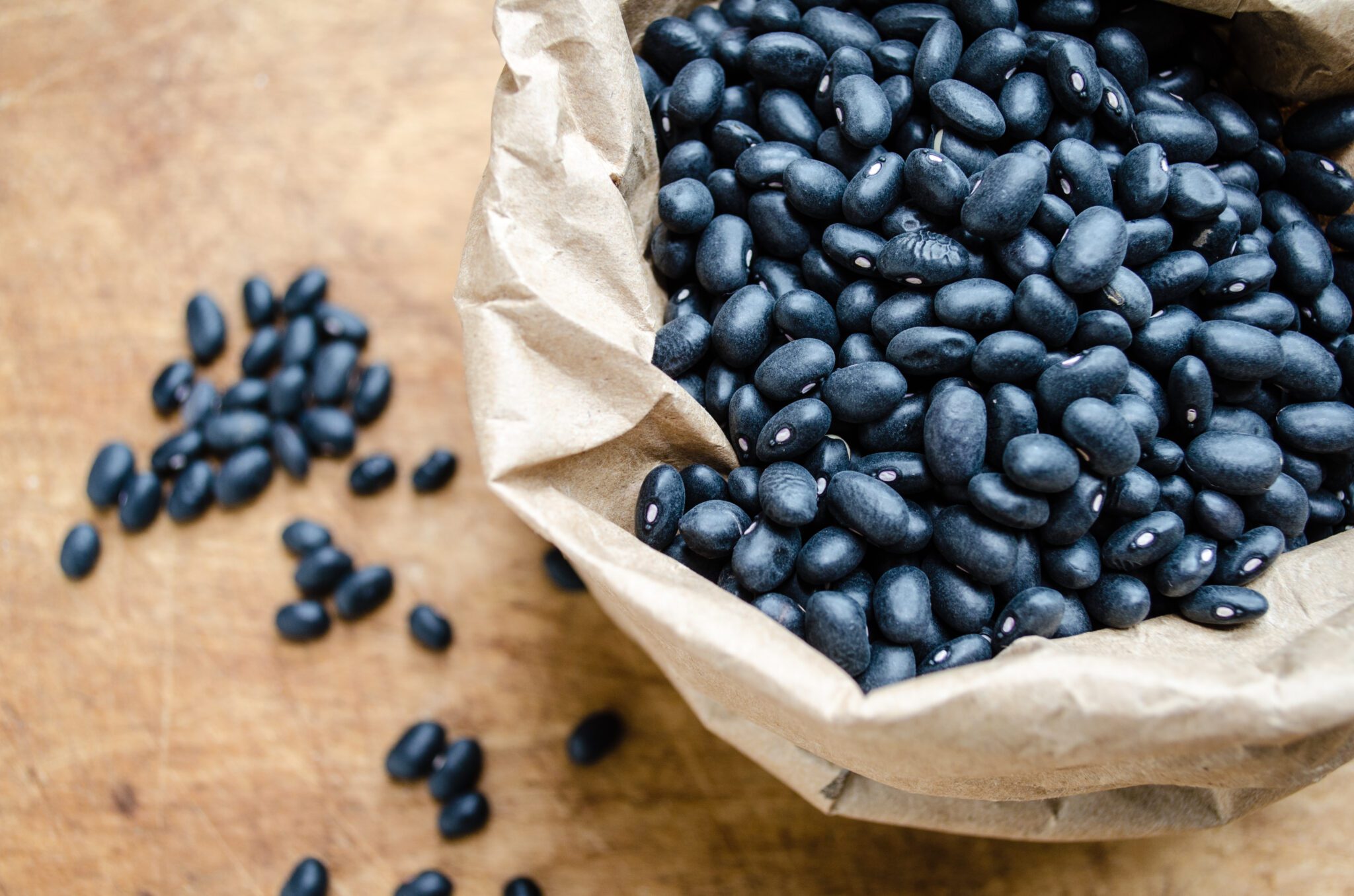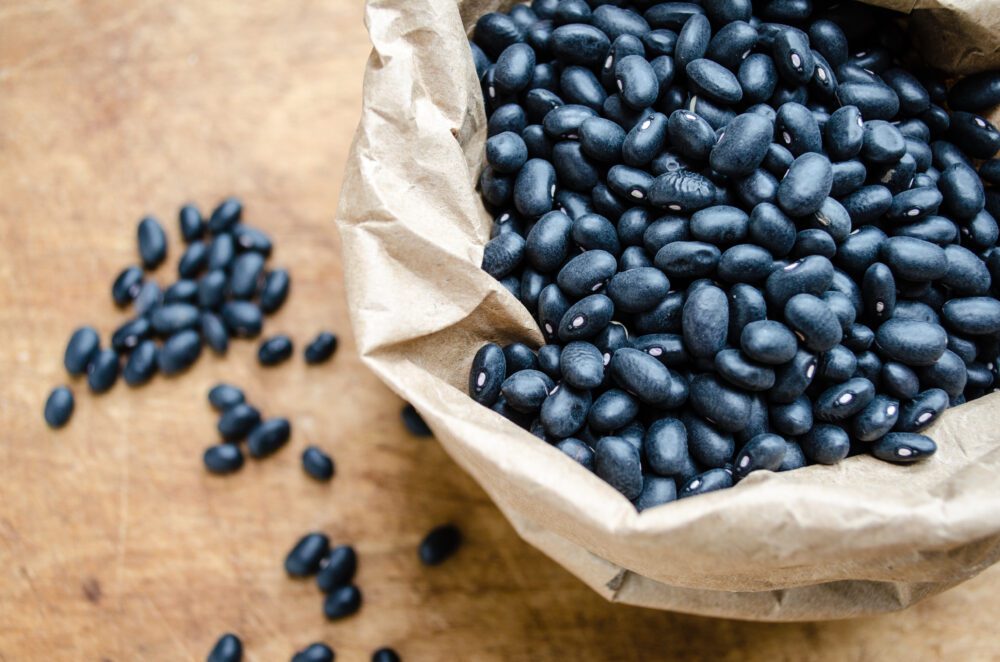 Do I Need to Soak the Beans?
I sometimes forget to soak dried beans overnight. I sometimes resort to the quick, hour-long method of bringing the water and dried beans to a boil, then setting them aside for an hour or so before starting the process of actually making the dish. Still, depending on the age of the beans, this "Hail Mary" can take up to several hours to cook. If you have an instant pot or stovetop pressure cooker you can drastically cut the time down.
The best eating plans include a lot of high protein, low-fat foods. Protein gives your body energy and helps to build muscle instead of fat. A robust chili like this one is both lean and filling. I hope you enjoy and thanks so much for reading! 
Bon Appétit, Y'all
Virginia Willis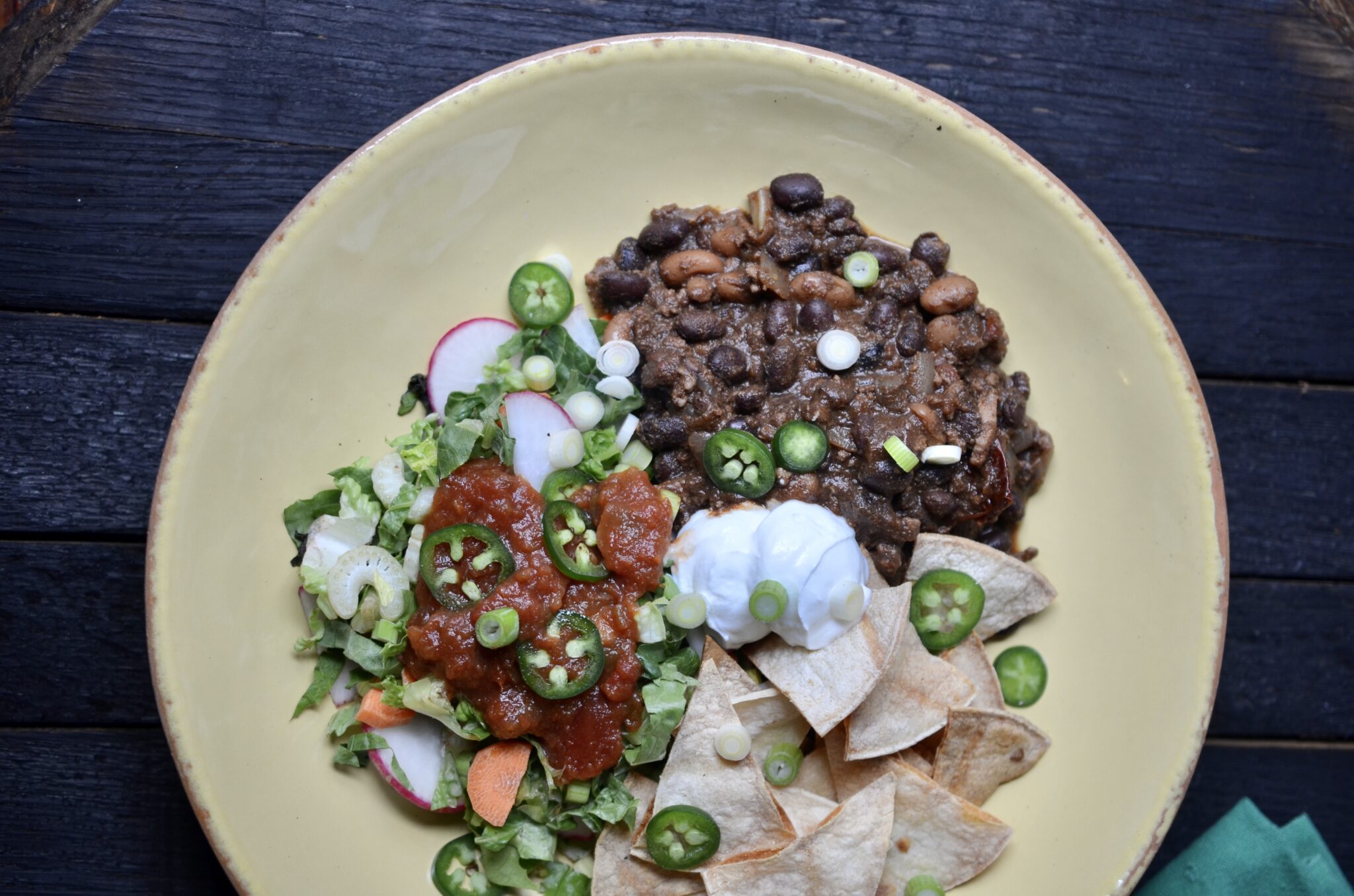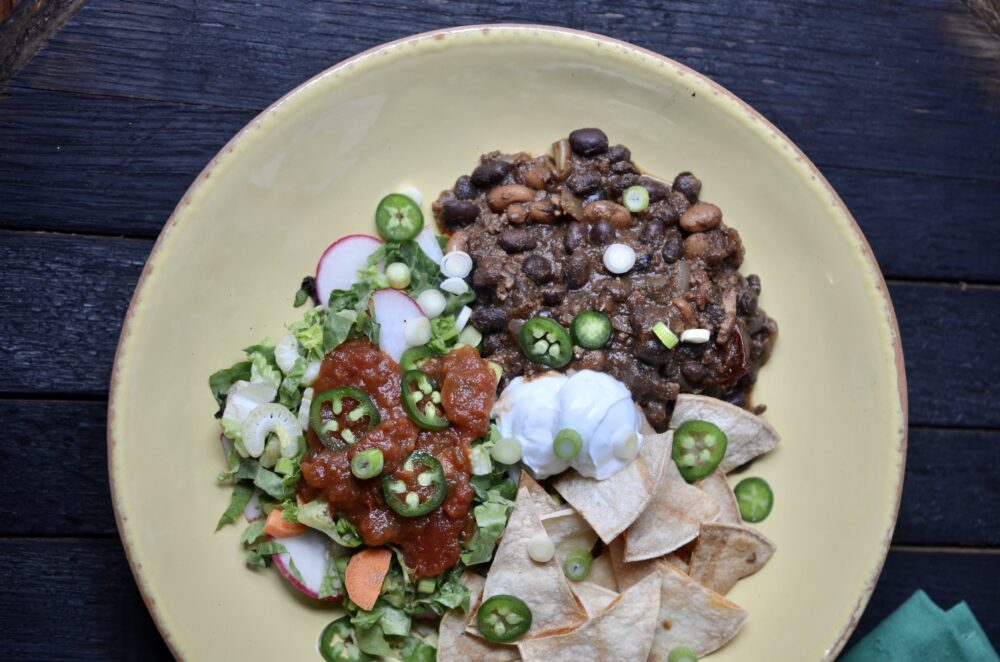 ZERO POINT CHICKEN CHILI
Ingredients
2

cups

dried black beans

1

large onion

chopped

6

cloves

garlic

chopped

3

tablespoons

chili powder

2

teaspoons

ground cumin

1 28-

ounce

can diced tomatoes in juice

1

chipotle en adobo

3

cups

vegetable stock

more if needed

2

pounds

99% fat free ground chicken

Coarse salt and freshly ground pepper
Instructions
Soak the beans overnight or quick soak the beans. Place in a pot and cover with water. Bring to a rolling boil over high heat. Set aside for one hour. Drain.

Combine soaked beans, onion, garlic, spices, tomato, and chipotle. Add vegetable stock. Bring to a boil and reduce the heat to simmer. Season with salt and pepper. (Yes, salt your beans!) Cook until the beans are tender, about 1 hour or more, depending on the age of the beans.

Once the beans are tender, add the chicken and stir to combine. Cook until the chicken is white and no trace of pink remains, about 5 minutes. Taste and adjust for seasoning with salt and pepper. Serve.
If you are interested in hosting me for a speaking engagement, event, cooking class, or a book signing, let me know! Send an email to jona@virginiawillis.com and we'll be back in touch as soon as possible.
Please be nice. Unauthorized use and/or duplication is prohibited. All photos and content are copyright protected. If you wish to republish this recipe, please link back to this recipe on virginiawillis.com. Thanks so much!
Let's connect on Facebook, Twitter, Instagram, and Pinterest!

Please note that this post may contain affiliate links.