Please note that this post may contain affiliate links.

Chef Virginia Willis Shares her Culinary Health and Wellness Success Story with Woman's World Magazine
Hey y'all! SO excited to share this press release with you! I am grateful for your support! Best VA
(ATLANTA, GA)      Chef and James Beard award-winning cookbook author Virginia Willis shares her journey of culinary health and wellness in the April 21, 2022 cover story of Woman's World magazine. There's a lot more to her story than the 65-pound weight loss she has maintained for nearly two years.  Medical scares, sluggish metabolism, and other issues associated with aging and weight gain prompted her journey to adopt a culinary health and wellness lifestyle that includes healthy foods that taste good along with sustainable fitness routines.
"If a stress-eating post-menopausal Southern chef can lose 65 pounds, then you can, too!" says Virginia, who is best known for creating refined southern cuisine that incorporates classic French techniques with foods and flavors of the American South. She laughs that her go-to ingredients for decades were "butter, butter, butter, and maybe a little cream."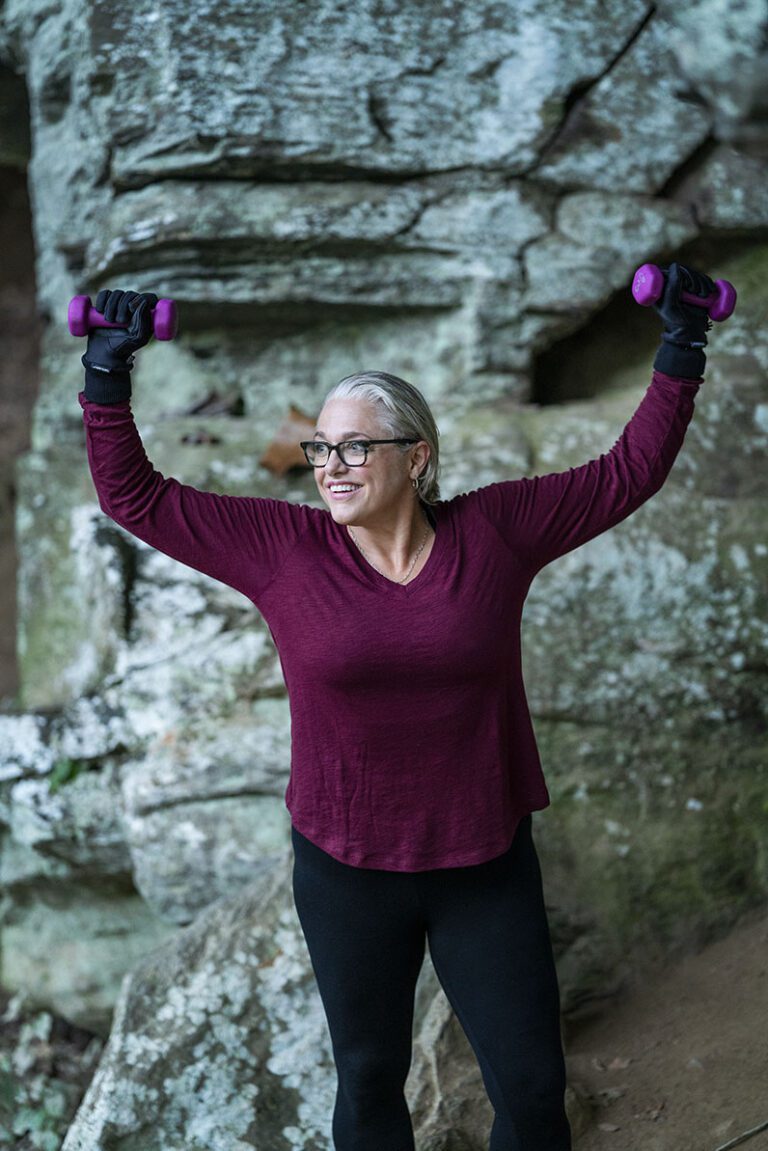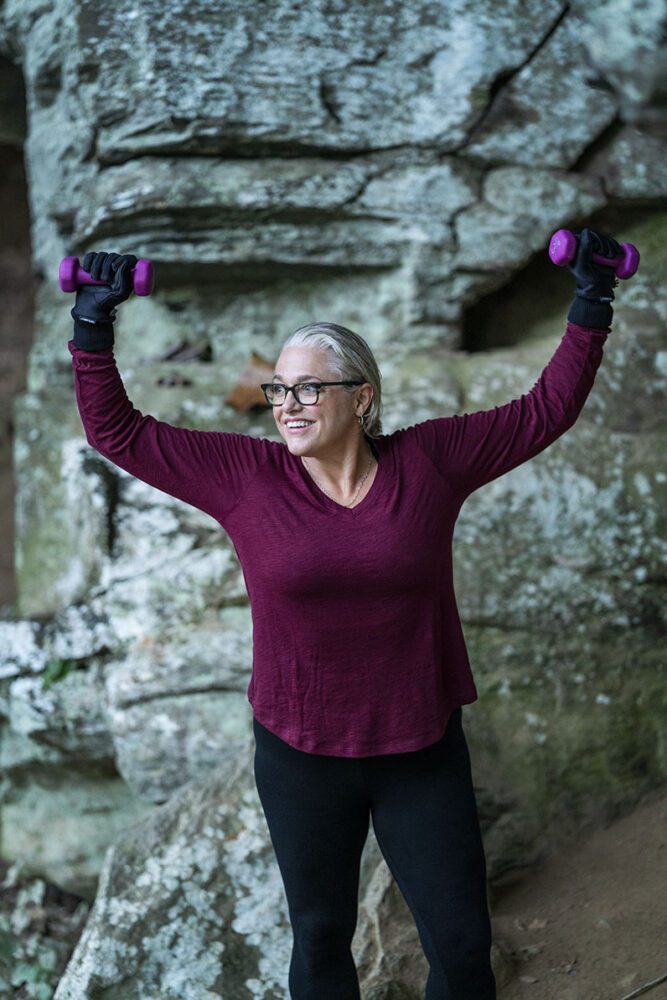 GEN X and Healthy Aging
Like many Gen-X women, Virginia had an "aha" moment when she hit her early fifties, realizing that weight gain and fitness-related health problems were taking a toll physically and mentally.
" I ate for emotional reasons- because I was happy, sad, anxious, bored. Other times it was just because what I was cooking tasted good. Basically, I love to eat " she told Woman's World. While researching food and fitness Virginia found herself shifting her culinary focus to creating healthier recipes that taste good. She also discovered the merits of moving her body more and that walking was as good at relieving stress as it was at improving her overall health and fitness.
Virginia shares get-slim secrets in the Woman's World article and she routinely chronicles her journey to better health and fitness on her blog, Cooking with Virginia, which includes tips, techniques, and real-life recipes for healthy eating and weight loss.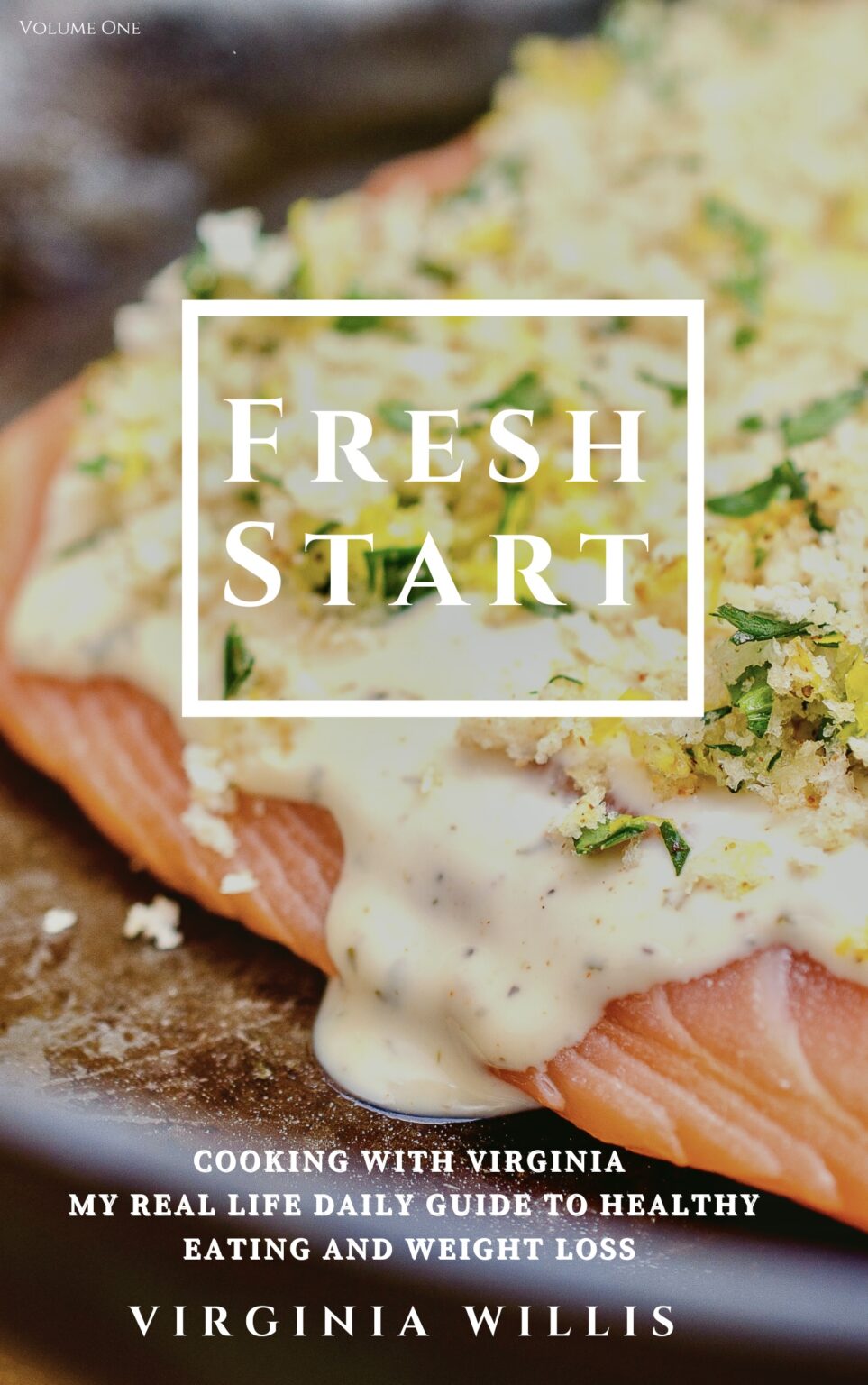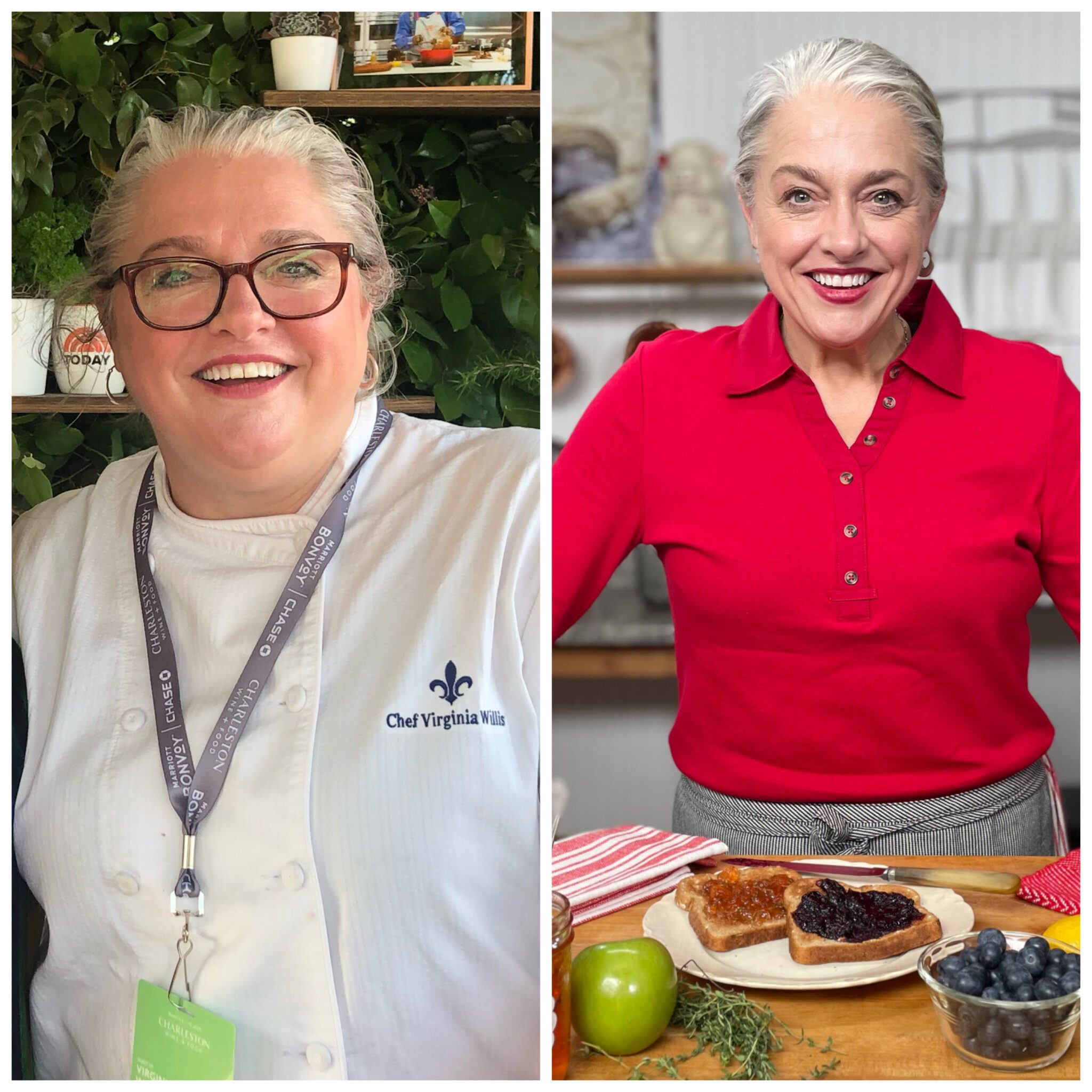 About Virginia Willis
She is the author of seven cookbooks including the James Beard Award-winning cookbook, Lighten up Y'all. She has appeared on Food Network's Chopped, CBS This Morning, Fox Family and Friends, Martha Stewart Living, and as a judge on Throwdown with Bobby Flay. She is the former TV kitchen director for Martha Stewart Living, Bobby Flay, and Nathalie Dupree.
Virginia Willis is a French-trained chef, Food Network Kitchen talent, James Beard award-winning cookbook author, television personality, content creator, and social media influencer.
Virginia has been featured in the New York Times, the Washington Post, People Magazine, Eater, and Food52 and has contributed to Eating Well, Garden & Gun, Bon Appétit, and more. Her legion of fans loves her down-to-earth attitude, approachable spirit, and traveling exploits. Virginia is available for interviews, demos, and personal appearances and works from a fully equipped kitchen set appropriate for live and recorded video interviews. For more information, visit VirginiaWillis.com
Want to have Virginia on your show or podcast? Need a great interview? She can talk about:
Women, aging, and weight loss
Weight loss after 50
How she lost 65 pounds and kept it off
Culinary health and wellness
Gen-x women, weight, and fitness
Secrets for eating healthier and feeling better
Healthy recipes that taste good
How to get a grip on portion control
Personalizing a healthy eating and fitness lifestyle
Tips for keeping a healthy pantry and fridge
Healthy proteins and why they matter
Bon Appétit, Y'all
Virginia Willis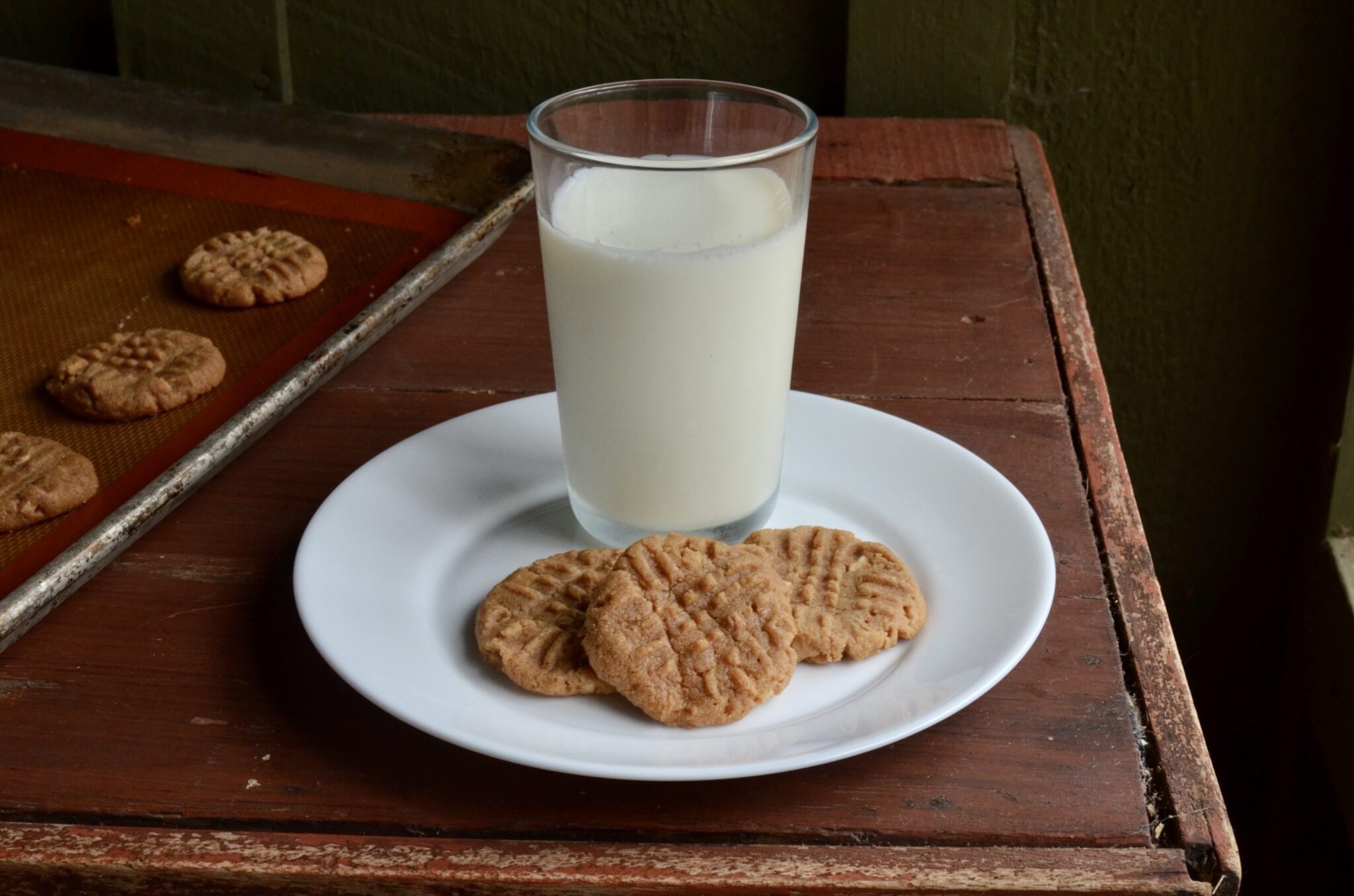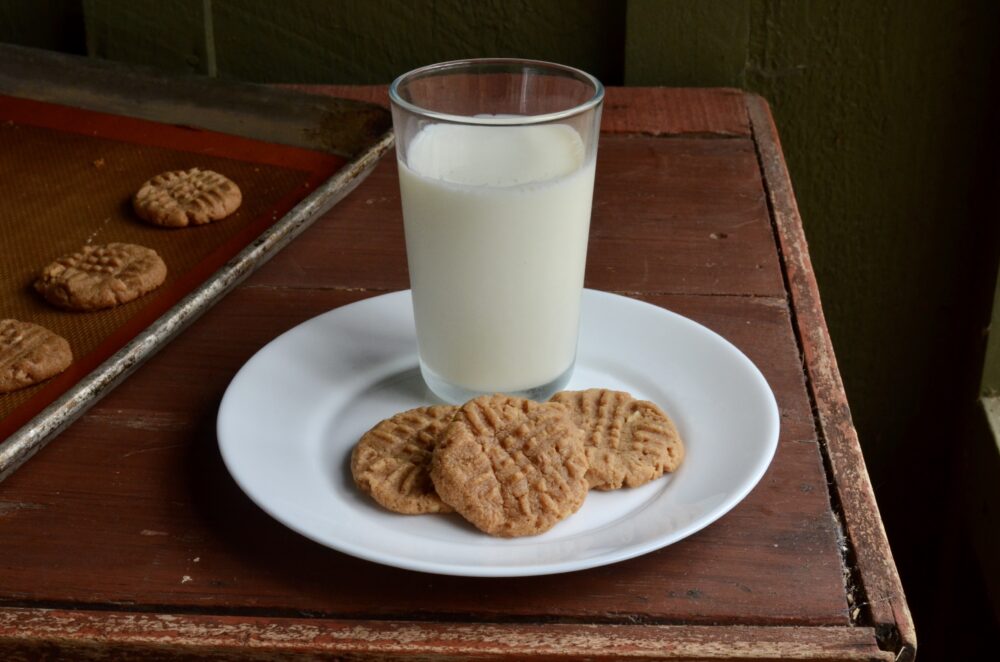 Virginia Willis' Reduced Sugar Three-Ingredient Peanut Butter Cookies
Ingredients
1

cup

crunchy peanut butter

1/2

cup

sugar

1

egg or 3 tablespoons canned chickpea liquid
Instructions
Heat oven to 350F. Line a baking sheet w/ parchment paper or a nonstick silicone baking mat. In a bowl, combine peanut butter, sugar, and egg until well blended. Using a tablespoon, scoop out dough and roll into balls. Place on prepared baking sheet about 2" apart. Using tines of a fork, make a crosshatch in the top. Bake until browned and set, about 10 minutes. Remove baking sheet to a rack to cool, letting the cookies cool on the baking sheet. (If using the canned chickpea liquid, it is important to let the cookies cool a full 10 minutes before moving them off the baking sheet.) Store in a sealable airtight container for up to 1 week.
If you try this recipe, please let me know! Leave a comment, rate it, and don't forget to tag a photo #virginiawillis on Instagram.
Heads up! I am not a doctor, RD, or health professional nor am I an official WW ambassador or representative. I am simply sharing what works for me. Thanks for reading!
If you are interested in hosting me for a speaking engagement, event, cooking class, or a book signing, let me know! Send an email to jona@virginiawillis.com and we'll be back in touch as soon as possible.
Please note that this post may contain affiliate links and I may make a commission if you use my affiliate link to buy the product.
Please be nice. Unauthorized use and/or duplication is prohibited. All photos and content are copyright protected. If you wish to republish this recipe, please link back to this recipe on virginiawillis.com. Thanks so much!

Please note that this post may contain affiliate links.