Please note that this post may contain affiliate links.

Every spring, when I was a little girl my mother would take me to The Masters. I loved our mama-daughter dates. We would walk the course for hours. I was taught to stand still when the golfers were putting and to only speak very quietly in my "indoor voice." Not a single blade of grass was out of place. The greens were tightly shorn and undulated like velvet. I was in awe of the church-like atmosphere and the beauty of the well-manicured gardens.
After a few hours, we would pick up Egg Salad sandwiches, crisply wrapped in green waxed paper for lunch at one of the concession stands and sit on an adjacent bench to enjoy our simple feast. Those egg salad sandwiches were the absolute best!
Creamy diced eggs combined with mayonnaise and served on fluffy white bread. Their taste was far, far greater than the sum of its simple parts, only in the way that a special time in a special place with a special person can be. Later in the afternoon, we'd walk back towards the clubhouse and claim our spot at the 18th hole and watch the golfers come in to end their day.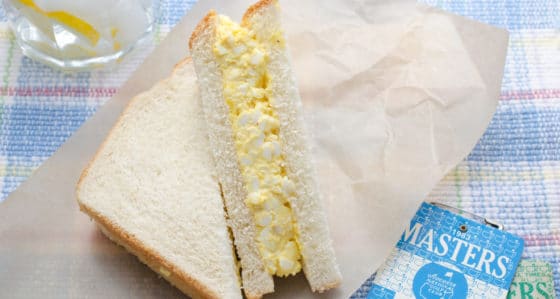 The Augusta National Golf Club
The Masters is synonymous with Augusta. Mama used to cut class in the late 50s and jump the back fence to be a part of Arnie's Army, the legendary golfer Arnold Palmer's hordes of fans. A cousin on my grandfather's side worked at the Augusta National. I remember as a child not quite understanding why he mowed grass  when all my father's friends wore suits and worked in an office. Later, I realized he actually didn't mow the grass and was the Assistant Superintendent of the Augusta National, effectively the VP of those famous greens.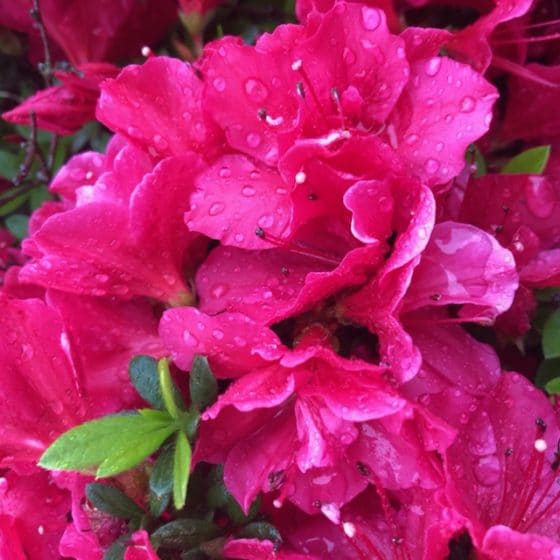 Flowers at The Augusta National 
The Augusta National Golf Club creates an absolutely perfect world that consists of shades of vibrant green, interrupted only by vibrant bursts of red, white, pink, and coral azaleas. Augusta is synonymous with azaleas. It's long been rumored that the groundskeepers ice or heat the azalea bushes in the weeks preceding The Masters to ensure they will be at full peak during the tournament! (It's a solid fact that the ponds are dyed dark blue for optimal reflection of the powder blue skies and that the snow-white sand is pure ground quartz.)
Anything artificially introduced into this rarefied world is also a carefully chosen shade of green and designed to blend in – think golf camouflage – from the TV camera optic points stationed throughout the course to the concession tents to the green translucent wax paper wrapping the sandwiches. The attention to detail is incredible and the very reason a patron's badge to The Masters is one of the world's most sought-after tickets in the world. 
Designed by Georgia native Bobby Jones, it sits on the land of a former commercial nursery and is right around the corner from the cemetery where much of my family is buried.  I've passed those green fences more times than I could say.
The Augusta National is credited as being one of the world's most beautiful golf courses. The fairways are punctuated with tall, majestic pines and pink and white dogwoods, redbud, camellia, and banks of azaleas surround the emerald-hued greens. Each hole is named for a plant or shrub — for example, Number 3 is called Flowering Crab Apple and Number 16 is called Redbud, and perhaps most famous of all is Number 13, known as Azalea.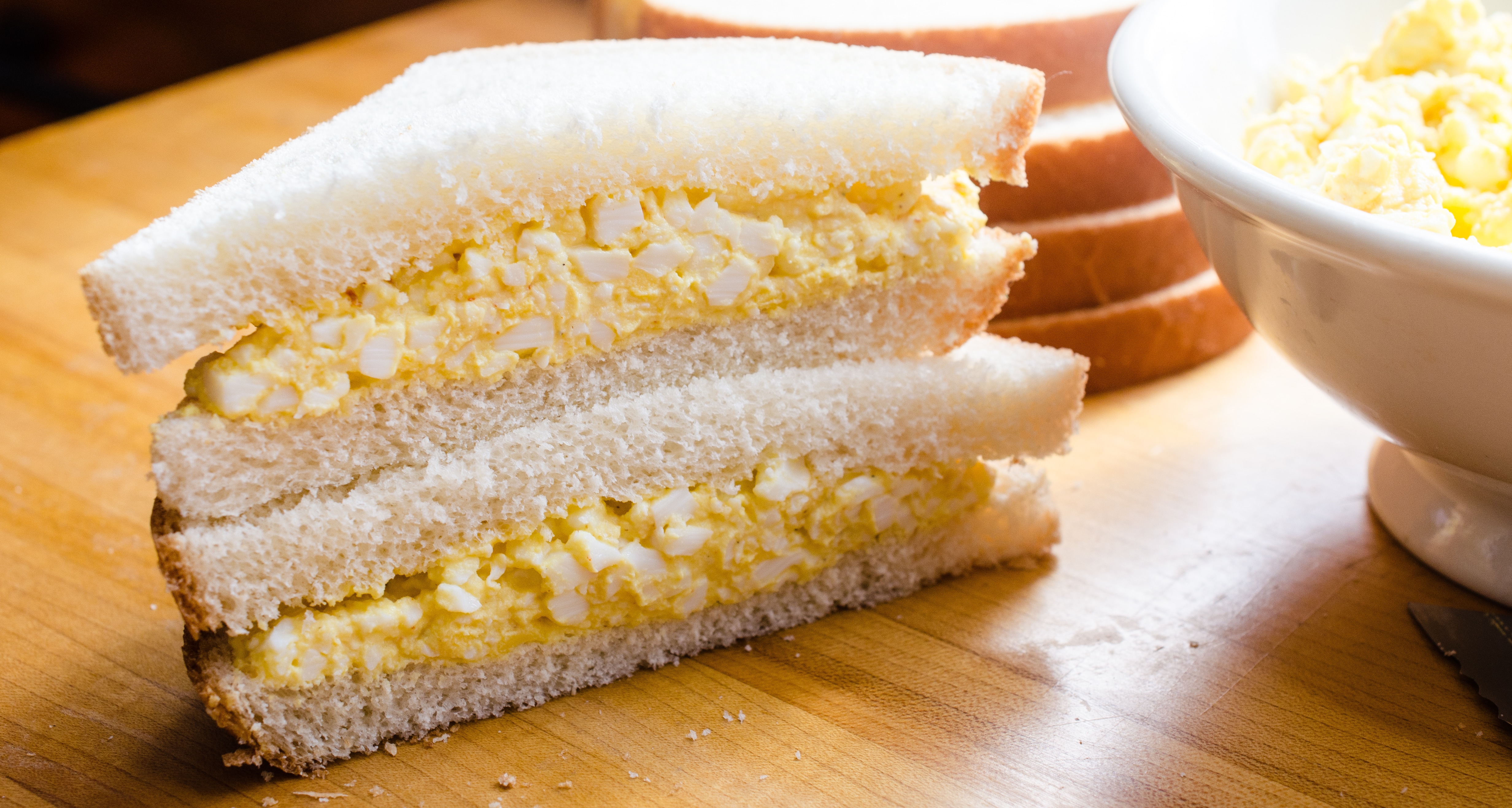 Masters Egg Salad Sandwiches
After years of being made offsite and brought in, the famous Egg Salad Sandwich is now produced at the Augusta National. The recipe is still top secret, and even with most sports concessions prices through the roof, the price still remains less than $2.00. The Masters' Egg Salad Sandwich is as legendary as the greens. To this day, when I eat an egg salad sandwich, think of my Mama and The Masters.
Thanks for reading! For other great EGG recipes take a look HERE. 
Please give me a follow over on IG!
Bon Appétit Y'all!
Virginia Willis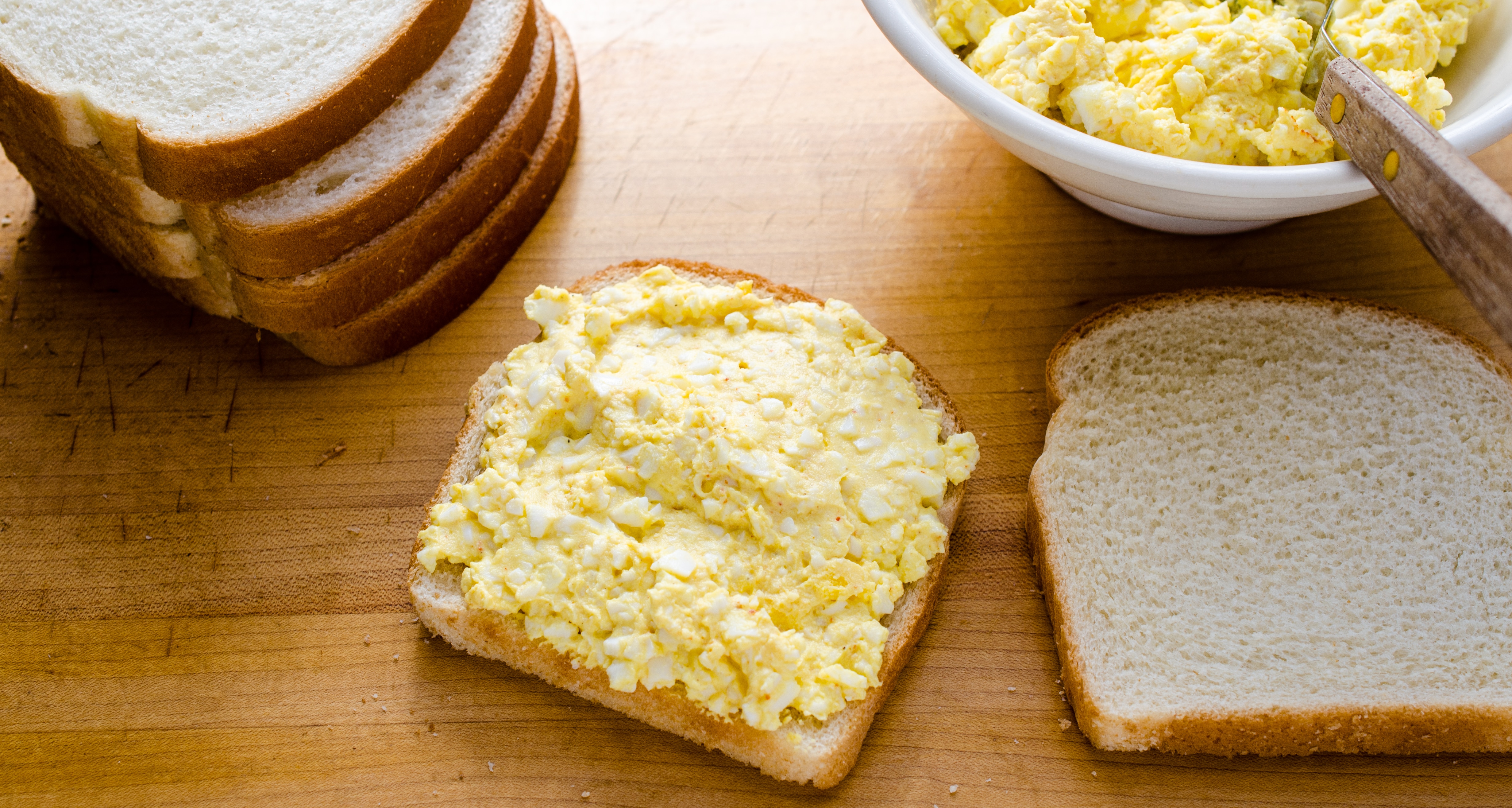 The Masters' Egg Salad Sandwich
Very fresh eggs are difficult to peel. For deviled eggs, the trick is to think ahead and buy and refrigerate eggs for about seven days in advance of cooking. This allows the eggs to take in air, which helps separate the membranes from the shells. With egg salad, it's less important because you're going to mash them up, but something to remember if you don't understand why your eggs are easy to peel sometimes and sometimes not.
Ingredients
6

large eggs

3

tablespoons

mayonnaise,

or to taste

1/4

teaspoon

sweet paprika

Coarse salt and freshly ground white pepper

8

slices

white sandwich bread,

cut ½ inch thick
Instructions
Place the eggs in a saucepan and add water to cover them by 1 inch. Bring to a boil over high heat. (You will see bubbles around the sides of the pot.) Remove from the heat, cover, and let stand for 10 minutes for slightly soft eggs (for egg salad), or 12 minutes for firmer eggs (for deviled eggs and such). Drain the eggs and rinse them under cold running water. Let cool completely.

To peel the eggs, tap each egg gently on the counter or sink all over to crackle it. Roll the egg between your hands to loosen the shell. Peel, starting at the large end, while holding the egg under running cold water; this facilitates peeling and also removes any stray shell fragments.

Halve the eggs and place in a bowl. Using a pastry blender or a fork, mash the eggs until slightly coarse. Add the mayonnaise and sweet paprika to the mashed eggs; season with salt and white pepper. Stir to combine.

Place 4 slices of the bread on a clean work surface. Divide the egg salad equally among the bread. Top with the remaining 4 slices of bread. Using a serrated knife, halve on the diagonal. Serve immediately.
Let's cook something up! If you are interested in hosting me for a speaking engagement, event, cooking class, or a book-signing, let me know! Send an email to jona@virginiawillis.com and we'll be back in touch as soon as possible.
I am not a doctor, RD, health professional, or WW representative. I am simply sharing what works for me. My blog is for informational or educational purposes only and does not substitute professional medical advice or consultations with healthcare professionals.
Please be nice. Unauthorized use and/or duplication is prohibited. All photos and content are copyright protected. If you wish to republish this recipe, please link back to this recipe on virginiawillis.com. Thanks so much!

Please note that this post may contain affiliate links.