Please note that this post may contain affiliate links.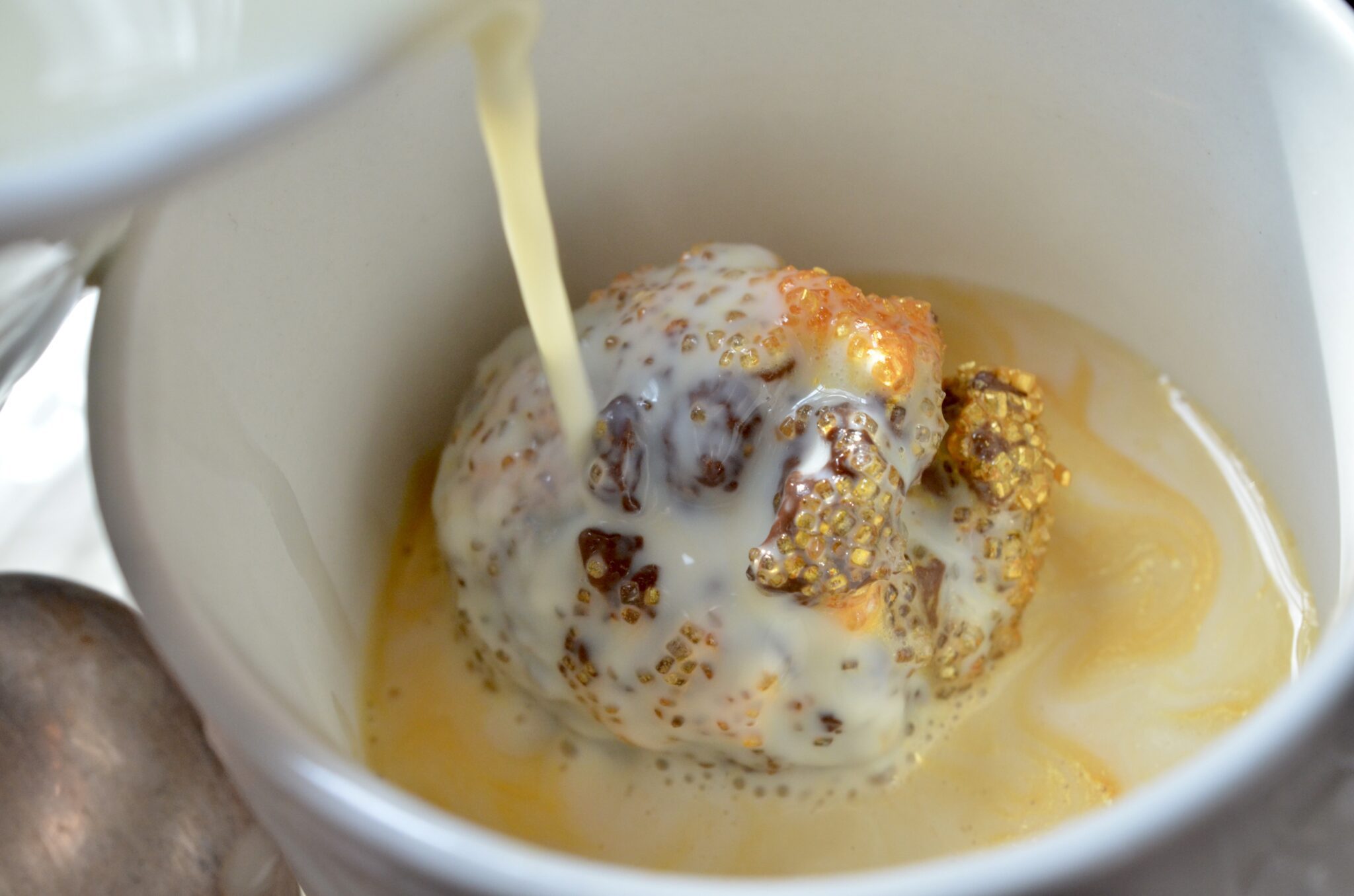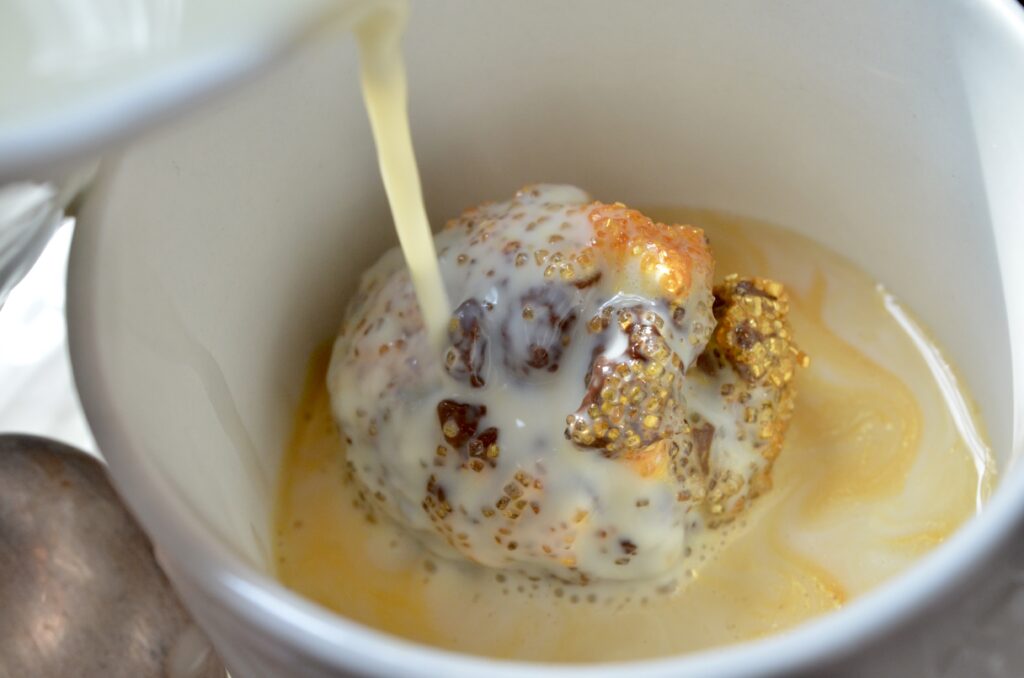 Chocolate Cocoa Bombs have well, absolutely exploded this holiday season. I adore the idea, but cannot believe anyone would want to go to the trouble of tempering chocolate, painting a mold — and then filling it with instant cocoa mix? Instead, how about a super easy chocolate truffle that simply melts in hot milk? No tempering or molds needed — and it works, too.  (Tik Tok is filled with videos of Chocolate Cocoa Bomb Duds….) Read on for my recipe for a simple-to-make rich and indulgent Chocolate Cocoa Bombs.

WW-friendly Chocolate Truffles
As many of you may know, I follow Weight Watchers and have made the commitment to share recipes here that are part of my lifestyle changes. One of my subtle dietary adaptations has been switching to unsweetened soy milk, especially in my morning coffee. While I am still an omnivore, I am very aware that moving towards a plant-forward diet is for both my health and the health of the planet.

Unsweetened Soy Milk Ganache
The basis of these Chocolate Cocoa Bombs is essentially a chocolate truffle. No tempering chocolate or molds are needed. My Chocolate Cocoa Bombs are easy, simply, and quick!
For these Chocolate Cocoa Bombs I use unsweetened soy milk. Typically, ganache is made with heavy cream. To give you an idea of the difference 1 cup of heavy cream contains 40 blue points and is 469 calories. Silk unsweetened soy milk is 2 points and a mere 80 calories. The final cup of cocoa comes in around 8 points, so it's still indulgent, but that's quite a difference.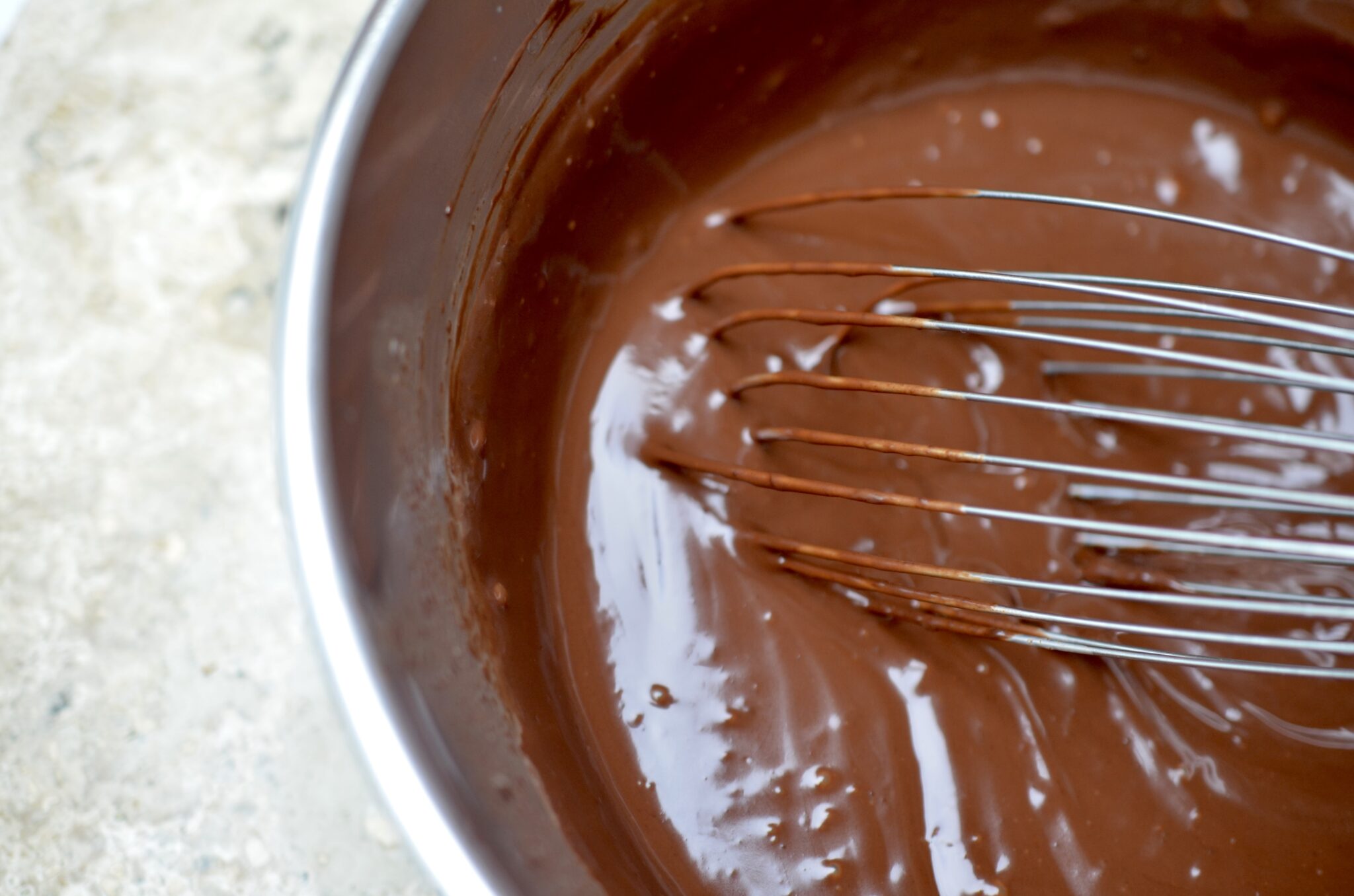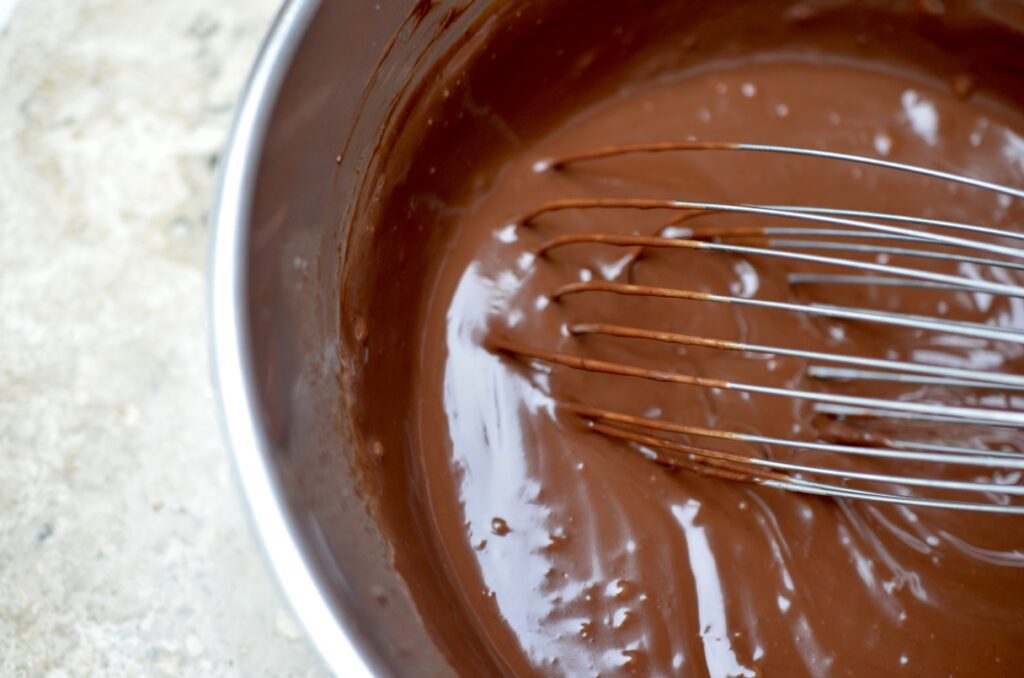 Vegan Dessert Recipes
I recently hosted a my weekly Instagram cookbook giveaway and Facebook Live
with Fran Costigan, the Queen of Vegan desserts. Fran is a classically French-trained pastry chef – and that means lots of cream and butter. She switched to a vegan diet for health reasons, but took her pastry techniques with her.  As her bio states, "her unapologetically luscious confections lack nothing — except dairy, eggs, white sugar, and cholesterol."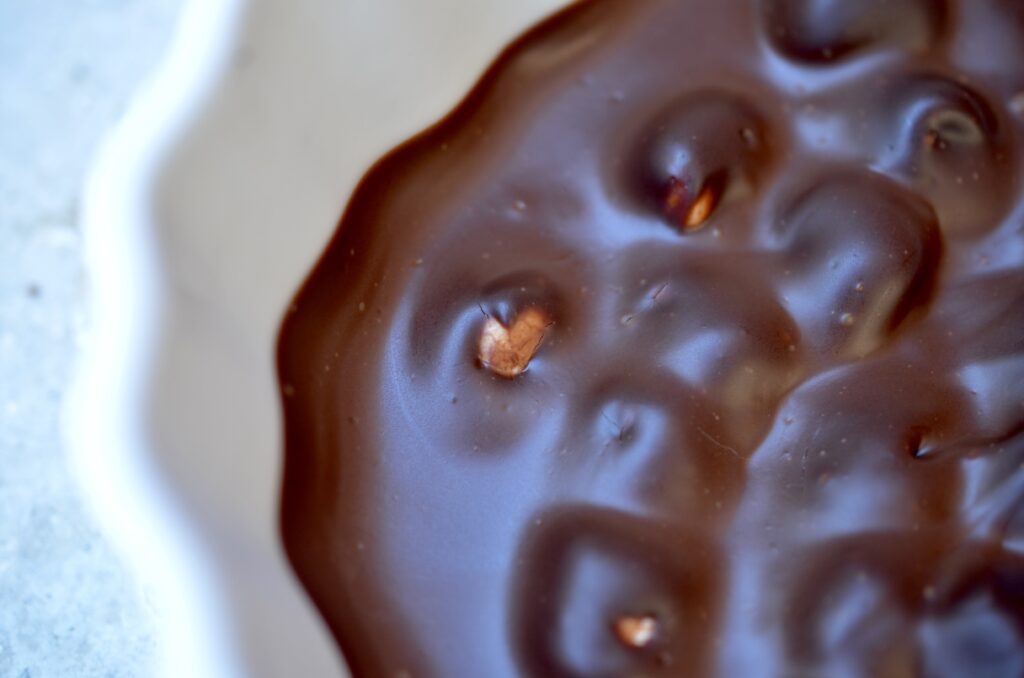 Plant-Forward Chocolate Truffles
I had only ever had  cream-based ganache until Fran showed me her plant-based version. (If you want to make certain these Chocolate Cocoa Bombs are vegan, not simply plant-forward, you will need to search out both vegan chocolate and marshmallows. Don't worry, they are not hard to find!)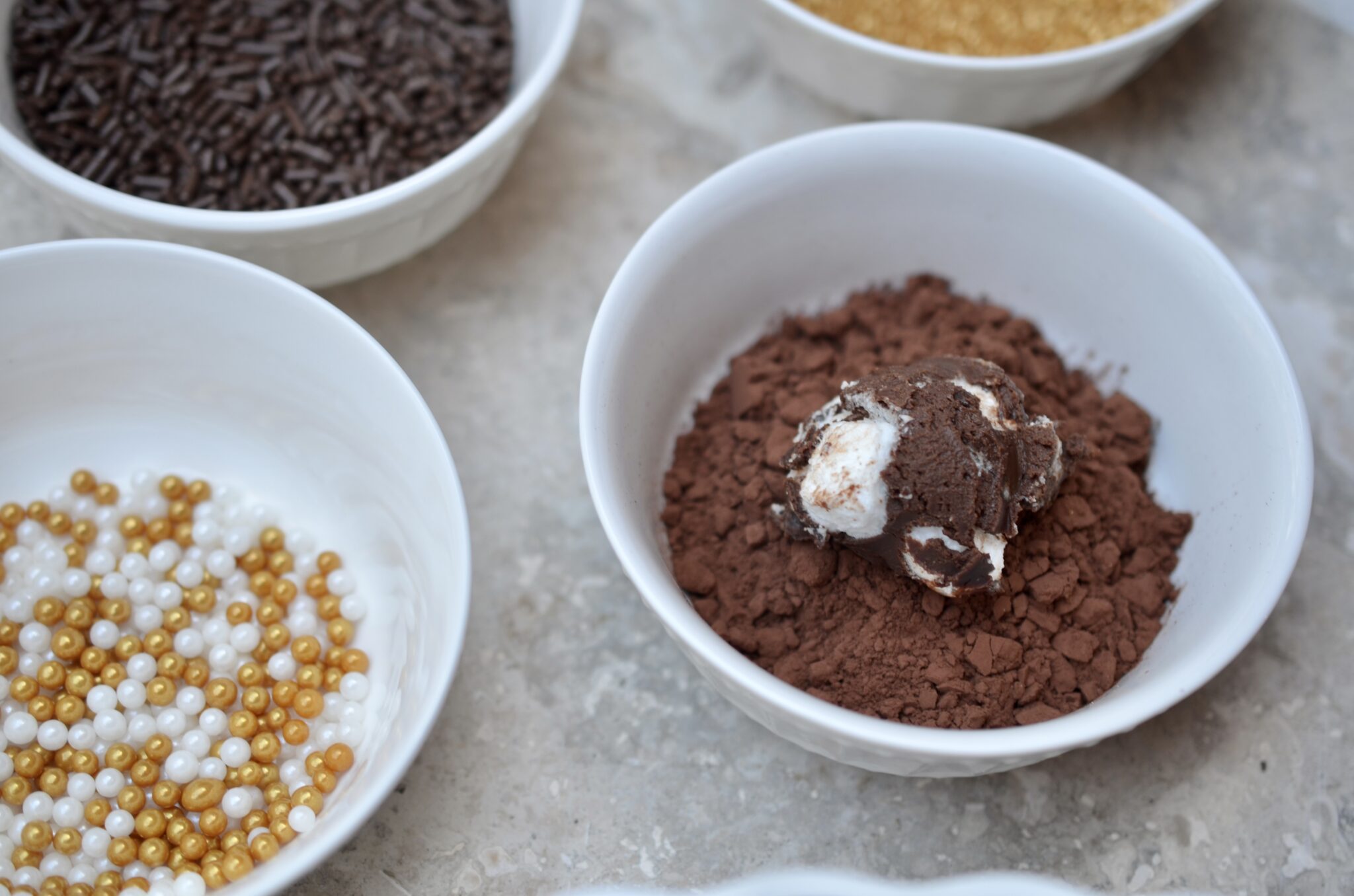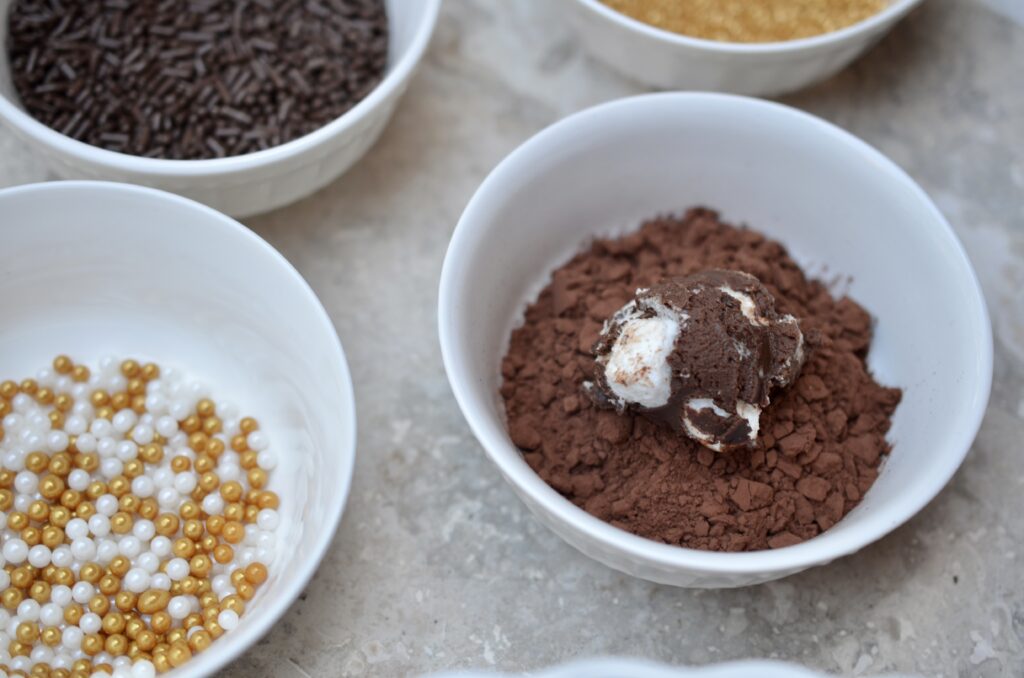 Thanks so much for reading. I really hope you give my Chocolate Cocoa Bombs a try. If you make them please tag me on social! Best wishes to you and your family stay safe and well this holiday season. Merry Christmas and Happy Holidays.
Bon Appétit, Y'all!
Virginia Willis
PS Need more chocolate in your life? 😉 Check out  this post for all about bean to bar chocolate.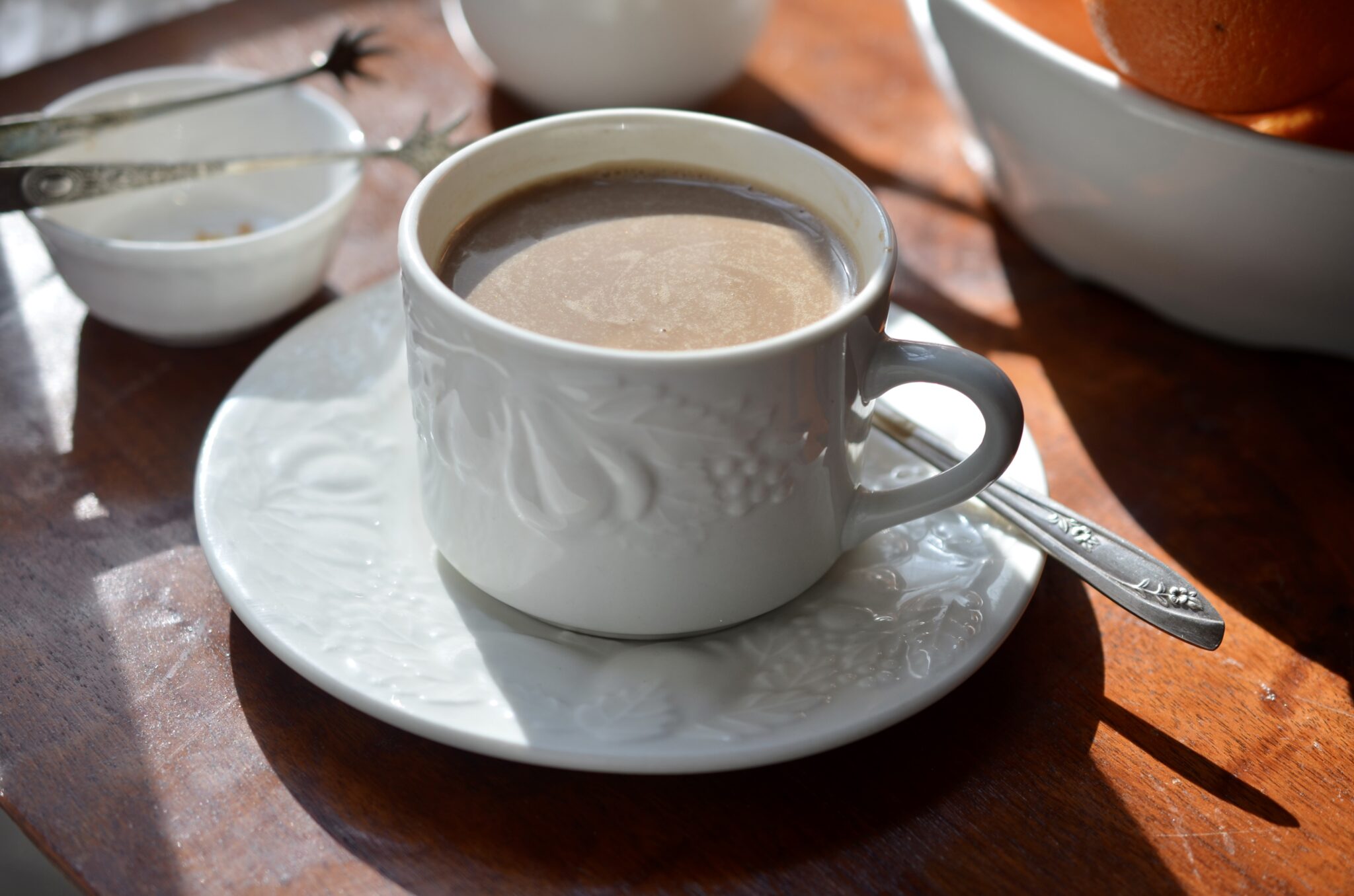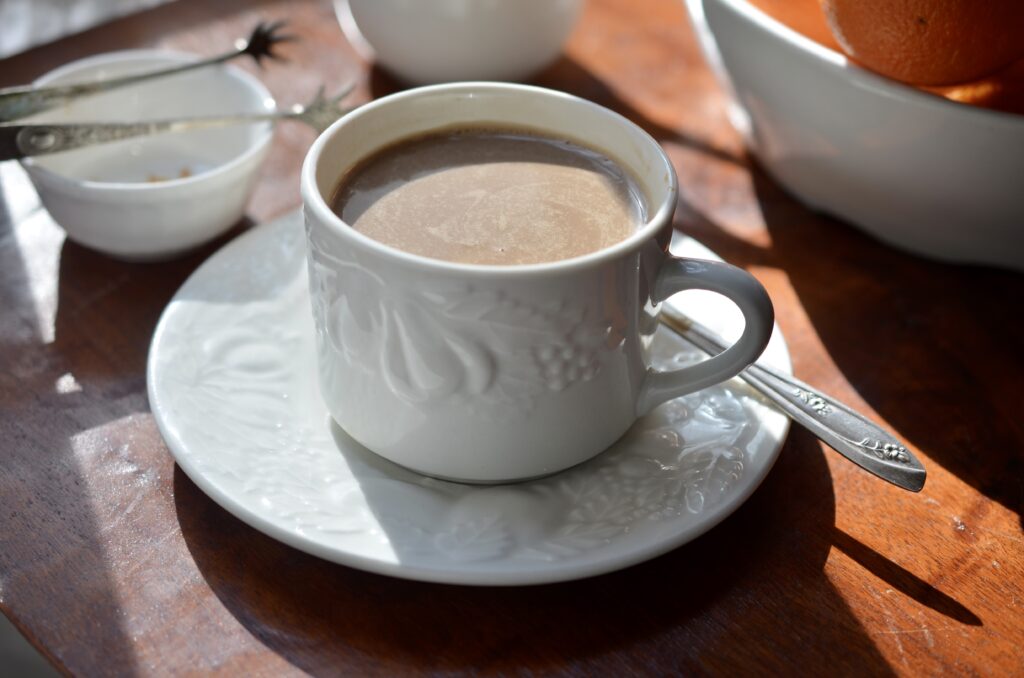 Chocolate Cocoa Bombs
Makes about 15
Ingredients
1 10

ounce

bag chocolate chips

1

cup

unsweetened Soy milk

2

cups

mini marshmallows

Cocoa powder

sugar, and sprinkles, for
Instructions
Place the chips in a medium heatproof bowl. Heat the soy milk in a small saucepan. Pour the heated milk over the chips. Without stirring, cover with a plate and let stand undisturbed for about 5 minutes. Stir until smooth and creamy. Add marshmallows and stir to combine. Pour molten chocolate into a shallow baking dish so that the chocolate ganache is about 1-inch thick. Place in the refrigerator until set, about 1 hour.

Once the ganache is chilled, using an ice cream scoop or a spoon, scoop the ganache into the cocoa, sugar, or sprinkles. Roll to coat.

When ready to serve, place the Chocolate Cocoa Bomb in a cup. Heat about 1 cup of soy milk in small saucepan. Pour the heated milk over the Chocolate Cocoa Bomb. Stir to combine. Serve immediately.
Please note that this post may contain affiliate links. (That means I make a commission if you use my affiliate link to buy the product.) 
If you are interested in hosting me
for a speaking engagement, event, cooking class, or a book signing, let me know! Send an email to jona@virginiawillis.com and we'll be back in touch as soon as possible.
Please be nice. Unauthorized use and/or duplication is prohibited. All photos and content are copyright protected. If you wish to republish this recipe, please link back to this recipe on virginiawillis.com. Thanks so much!
Let's connect on Facebook, Twitter, Instagram, and Pinterest!

Please note that this post may contain affiliate links.