Please note that this post may contain affiliate links.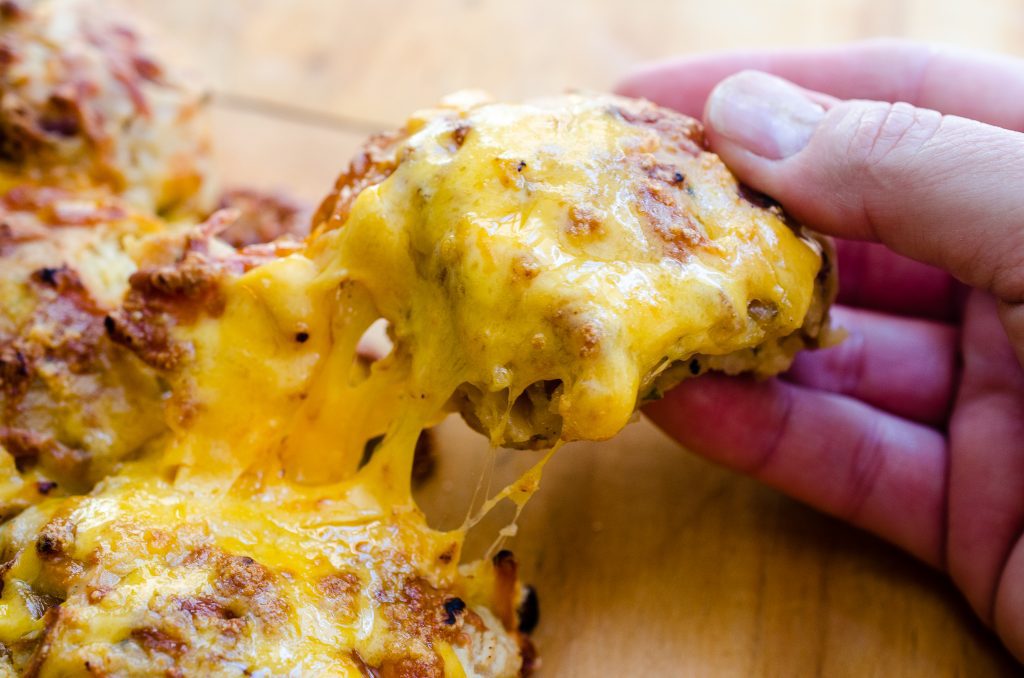 Who doesn't love Vidalia onions!? Georgia grown Vidalia onions are America's favorite and perhaps its most well-known sweet onion. Vidalia onions are my absolute go-to. It's hard to believe something as simple as a pantry staple, an onion can make such a difference – but it can!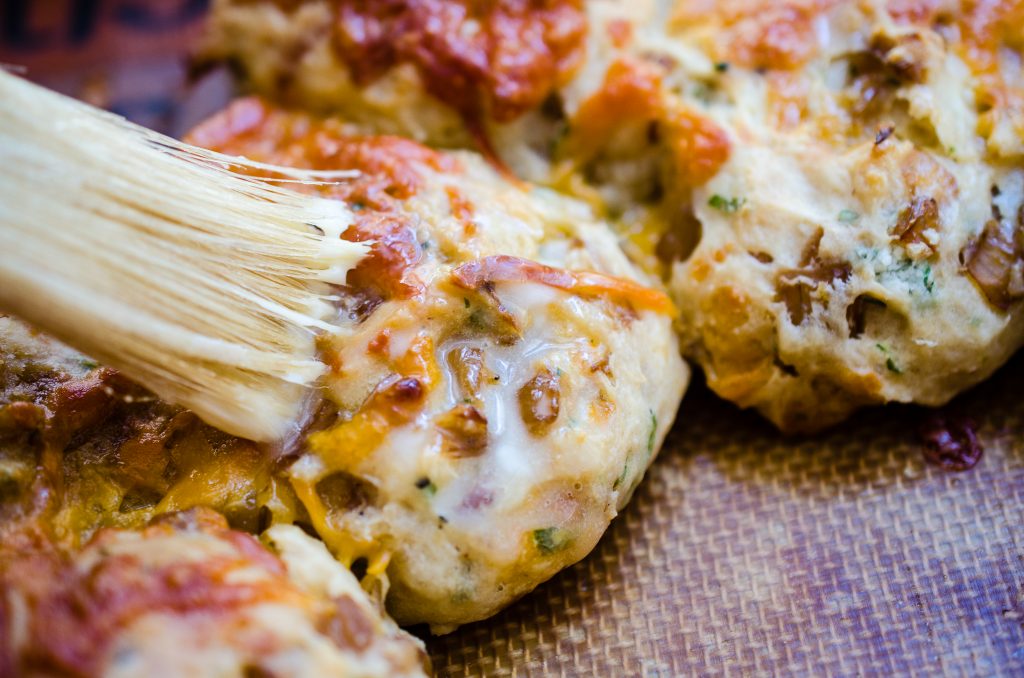 Southern Food
One of the hallmarks of Southern cooking is not only the notion that food can feed the spirit but the practicality with which we approach every meal. Southern cooks are experts at making beautiful use of the ingredients around them, leaning into creativity with seasonal, local foods. Vidalia onions can bring a little comfort to your family, making your life and mealtime a little sweeter. I always try to start with really good ingredients and do as little to them as possible so as not to mess them up. Vidalia onions fit perfectly in my cooking philosophy.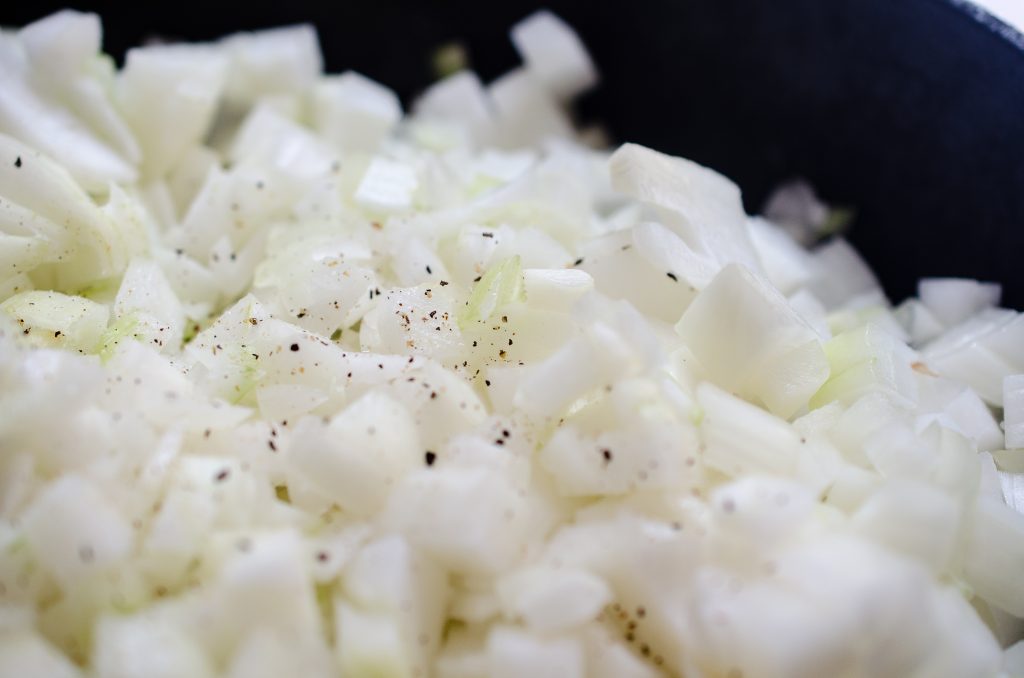 Comfort Food
One of my favorite recipes is to simply peel and quarter Vidalias, top them with a pat of butter, and microwave the pieces until they are tender. I also LOVE my Vidalia Onion Salad Dressing – it's good on well, everything! And, my Vidalia Onion Dip, essentially French Onion Soup in dip form, is simple, easy, and delicious. What's not to love?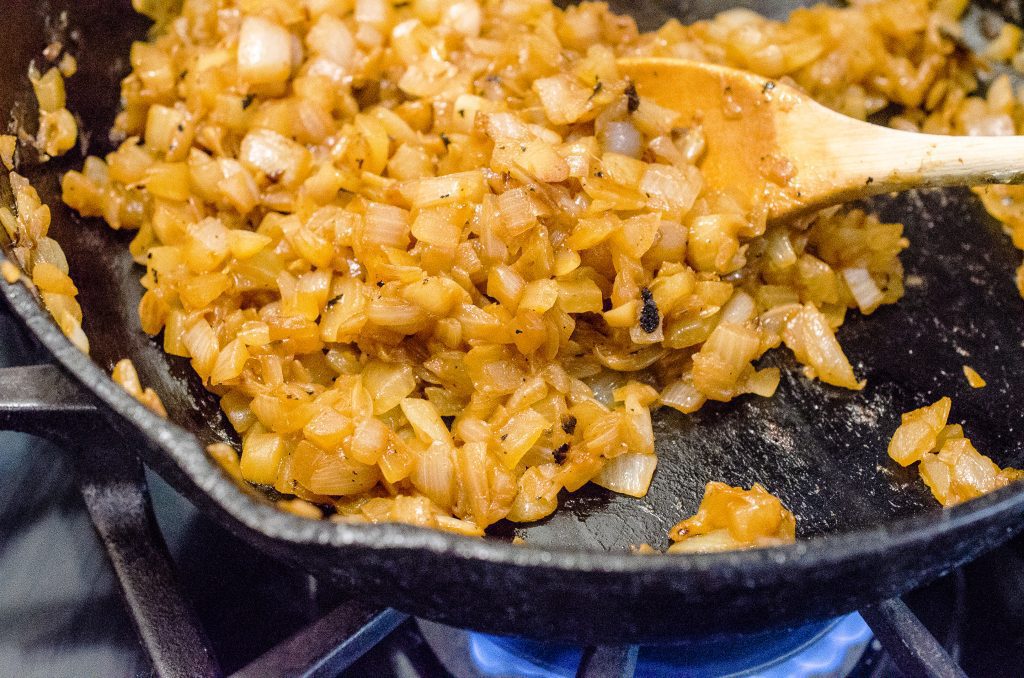 Why are Vidalia Onions Sweet?
Vidalia onions are one of my absolute favorite ingredients. What makes Vidalia onions so special? The Vidalia onion is sweet and crisp with a distinctive flavor all its own. That's why they are so sought after by people who love to cook! There are only 50 registered growers that produce Vidalia onions and to be considered a true Vidalia, the onion has to be grown from a specific Yellow Granex hybrid in a 20-county area surrounding the town of Vidalia, where there is a naturally low level of sulfur in the soil. Grown elsewhere, that same onion simply won't have the same taste. It's terroir, y'all.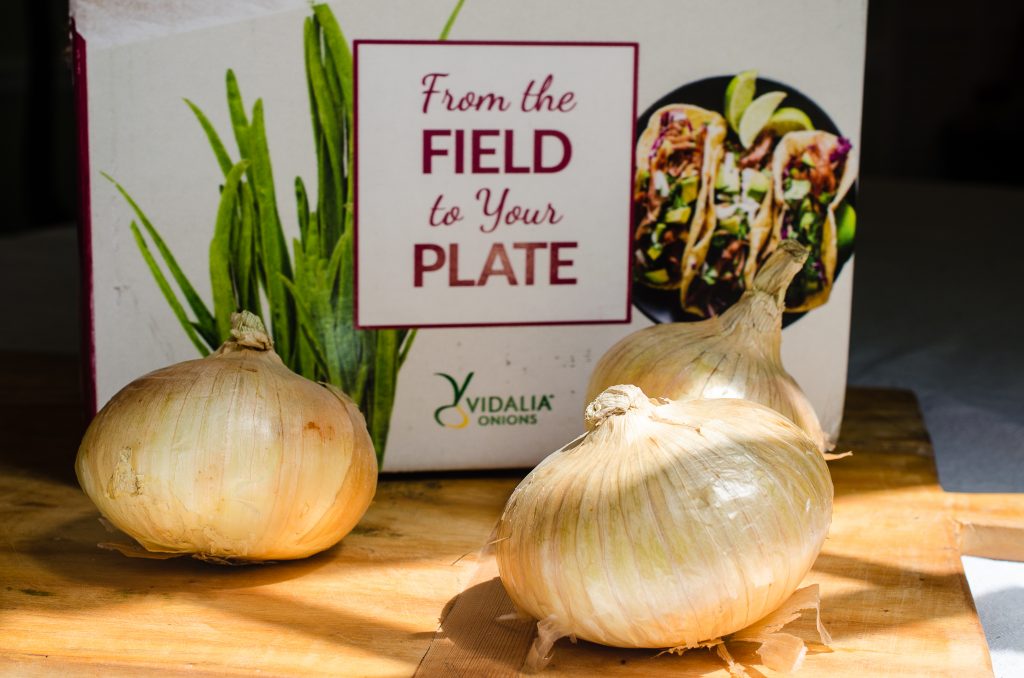 Georgia Grown
Being from Georgia, I am a huge supporter of Vidalia onions and proud to work with them this year as their 2020 spokesperson. Much in the way that France regulates food and wine with appellation d'origine contrôlée, our state legislature got together in 1986 and decided that Vidalia onions had to be grown within a certain region of Vidalia, Georgia. (I have long said was the smartest thing the Georgia legislature has ever done.)
The Vidalia Onion Act created regulations governing the growth and marketing of Vidalia onions, which included permitting the agricultural commissioner the authority to set the first date the onions could be shipped. It's all weather-dependent of course, but the season typically runs from April-August. So, that means get them now!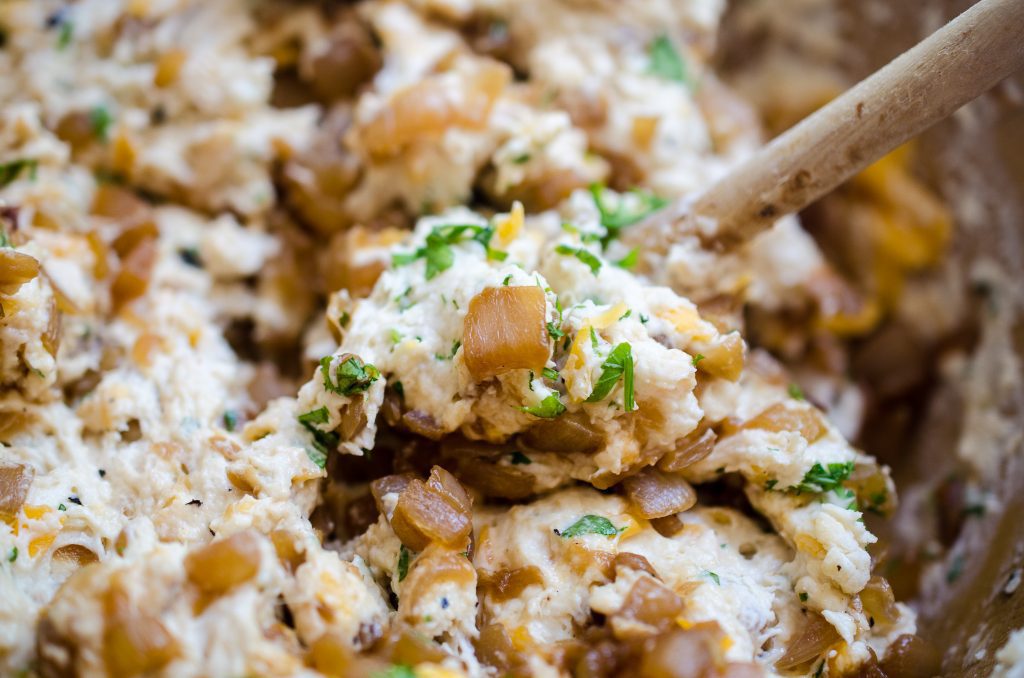 Bread Making Resurgence
With everyone back in the kitchen and baking, I want to share a recipe for an easy, pull-apart bread. It's a drop biscuit base and is as simple as simple can be. You simply spoon the dough onto the baking sheet. It uses melted butter and there's no kneading, punching out, or yeast! You can use self-rising or all-purpose flour and substitute whatever herbs and cheese you have on hand.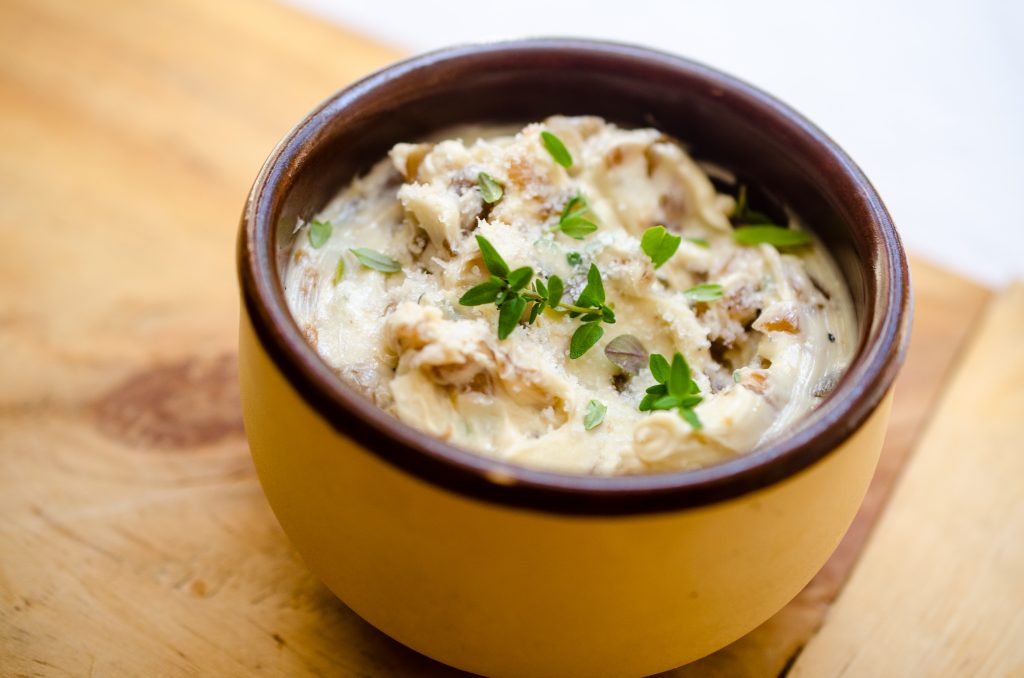 I've also added a recipe for Golden Vidalia Onion Butter in a moment of glorious excess. Take your time and cook the onions low and slow so they become even sweeter and golden brown. It's like nature's candy!
Bon Appétit, Y'all!
Virginia Willis
 PS Need even more Vidalia Onion recipes? Check out my Vidalia Onion Chicken Sheet Pan Tacos!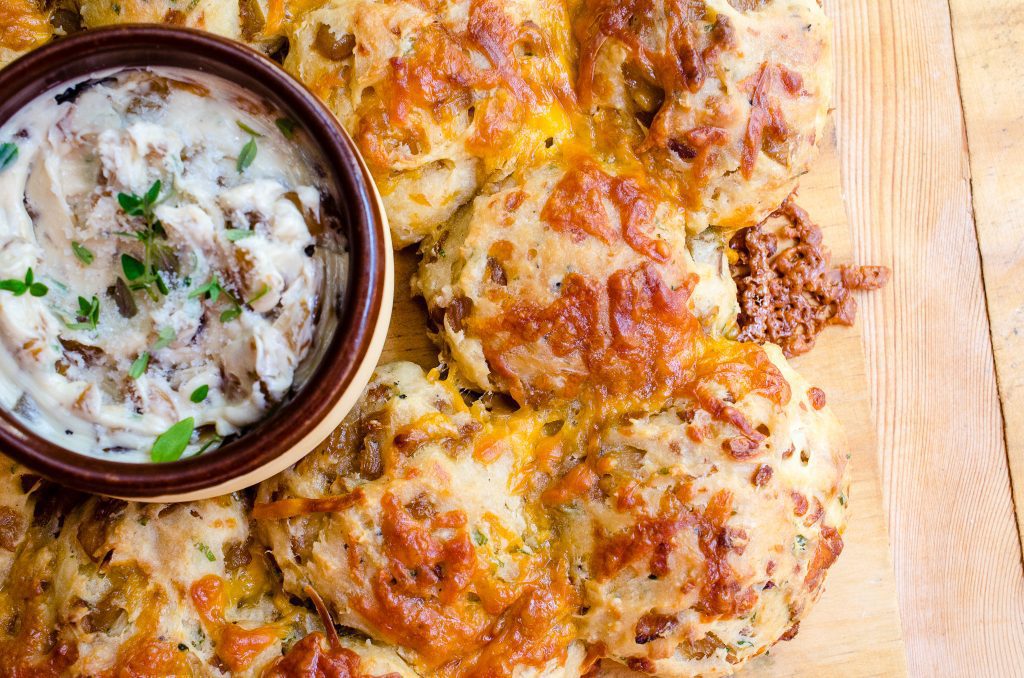 Golden Vidalia Onion Cheesy Pull-Apart Biscuits
These Cheese and Herb Drop Biscuits are like biscuits with training wheels. Filled with cheesy goodness and sweet Vidalia onions, you won't believe how good they are.  
* If you do not have self-rising flour you can make your own by combining 1 cup of all purpose flour with 1 ½ teaspoons of baking powder and ¼ teaspoon of fine-grained salt.
* If you do not have buttermilk, you can replace it with 1 1/2 cups of milk or non-dairy milk plus 1 tablespoon of vinegar or lemon juice.
* Don't have butter? (I'm sorry.) Give oil a try. These are pretty indesctructable and forgiving biscuits.
* Remember, you can mix and match both the cheeses and herbs.
Ingredients
1

stick unsalted butter

8 tablespoons unsalted butter, divided

3

Vidalia onions, chopped

2

cups

self-rising flour

(see above on how to make self-rising flour)

2

cups

grated cheese

such as cheddar, mozzarella, or Colby (about 4 ounces), divided

2

tablespoons

freshly chopped thyme, parsley, or sage

Pinch

cayenne pepper, optional

1 -1 1/2

cups

buttermilk, as needed

Coarse kosher salt and freshly ground black pepper

For the butter:

optional

1

stick unsalted butter

room temperature

1

teaspoon

or so of freshly chopped thyme

parsley, or sage

Coarse kosher salt and freshly ground black pepper
Instructions
Melt 1 tablespoon of the butter in a large skillet over medium heat. (Reserve 6 tablespoons to add to the dough and 1 tablespoon for brushing on the biscuits when they come out of the oven.) Add the onions and cook, stirring occasionally and keeping the heat on low, until golden brown, about 30 minutes. (Here's the deal, you don't have to cook them until golden, but you do need to cook them at least 5 minutes, just to get the excess moisture out.)

Once the onions are golden brown, transfer to a plate or bowl and pop them in the fridge or freezer to cool down slightly, about 5 minutes.

Meanwhile, heat the oven to 400°F. Line a baking sheet with parchment paper or a nonstick silicone baking sheet. Melt the reserved 6 tablespoons of butter.

Place the flour in a medium bowl. Add 1 cup of the cheese, herbs, and cayenne pepper; stir to combine. Add ¾ of the now-chilled golden brown onions, reserving a little for the Golden Onion Butter. (If you are skipping the butter, go ahead and add all the onions.) Add the melted butter and buttermilk and stir to combine.

Using a large scoop or a ¼-cup measure, spoon the batter onto the prepared baking sheet in a circle, leaving room for the bowl of butter in the center. Bake until lightly browned, about 15 minutes. Remove from the oven and top with remaining 1 cup of cheese. Return to the oven to finish cooking, about 5 more minutes.

While the biscuits are baking, combine the reserved ½ cup or so of onion and stick of room temperature butter. Add a little of the same herb that's in the biscuit. Season with salt and pepper.

Slip the biscuit ring off onto a large platter or cutting board. Brush with last reserved tablespoon of butter. Pop the bowl of Golden Onion Butter in the center. Serve immediately. Swoon.
I was compensated for this post and for the social media promotion of this post as the 2020 Vidalia onions spokesperson. So, this is an ad. BUT – I love Vidalia onions even if they don't pay me! 😉 
If you are interested in hosting me for a speaking engagement, event, cooking class, or a book signing, let me know! Send an email to jona@virginiawillis.com and we'll be back in touch as soon as possible.
Please be nice. Unauthorized use and/or duplication is prohibited. All photos and content are copyright protected. If you wish to republish this recipe, please link back to this recipe on virginiawillis.com. Thanks so much
Let's connect on Facebook, Twitter, Instagram, and Pinterest!

Please note that this post may contain affiliate links.