Please note that this post may contain affiliate links.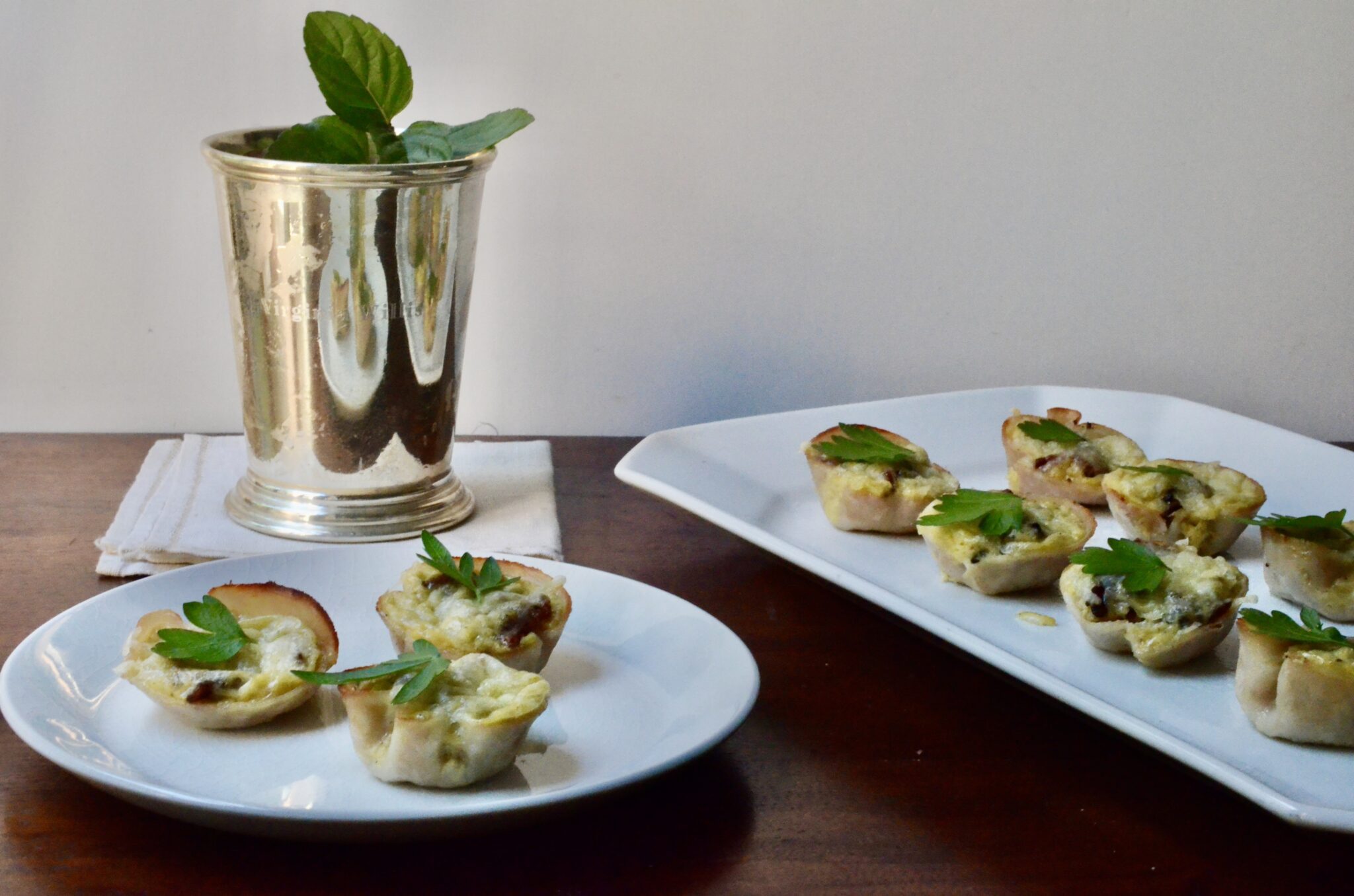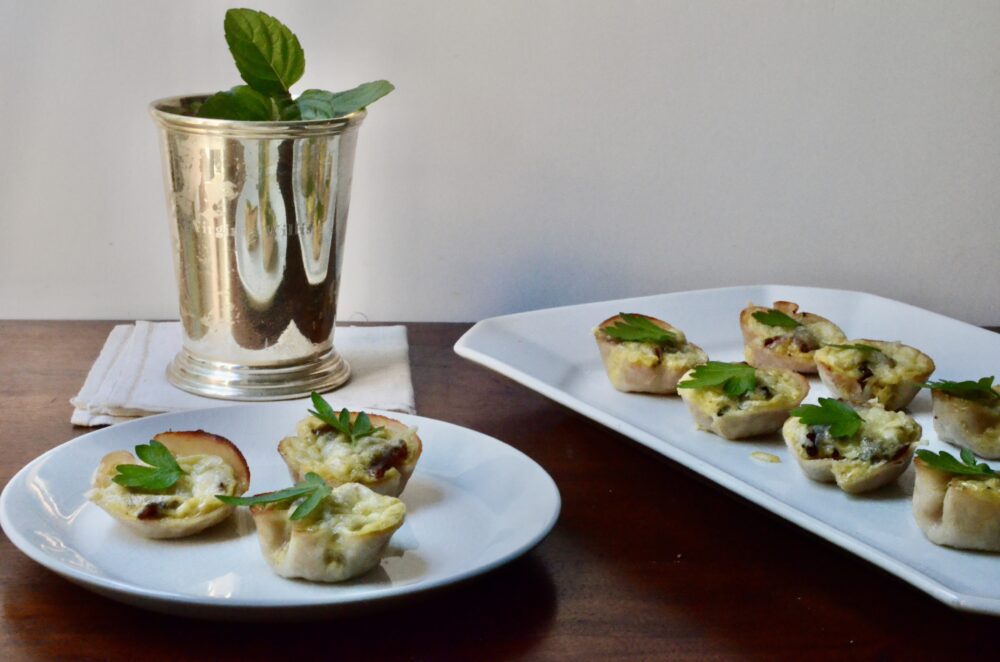 Kentucky is world-famous for the Kentucky Derby, held the 1st Saturday in May, fine bourbon, and thoroughbred racehorses. The Blue Grass state is also known for a sandwich that has a little bit to do with all three. The Kentucky Hot Brown is a lusciously creamy, cheesy decadent delight that originated at the Brown Hotel in Louisville, Kentucky, and has become a Derby Day tradition. It's made of thinly shaved juicy turkey, crispy bacon, and bathed in a rich cheese sauce. What's not to love? Well, you are not going to believe that I've lightened this one up. Read on for my recipe for Kentucky Hot Brown Bites as well as my Kentucky Derby Party Tips so that you can host your own celebration — without running yourself like a horse on the track!

Getting Sauced
According to the Brown Hotel website, in the 1920s, The Brown Hotel drew over 1,200 guests each evening for its dinner dance. By the wee hours, guests would stumble, I mean, make their way to the restaurant for a bite to eat. (We all know it wasn't just being tired of dancing. I suspect they needed something to soak up some of that famous brown water from the region.)
The chef set out to create something new to tempt his guests' palates. His unique dish? An open-faced turkey sandwich with bacon and delicate Mornay sauce that came to be known as a Hot Brown. Odds are you think this is all about the turkey and bacon, but the real winner in a Kentucky Hot Brown sandwich is the sauce — and guess what, I doubled down on the bet by adding golden brown, sweet, and delicious Vidalia onions.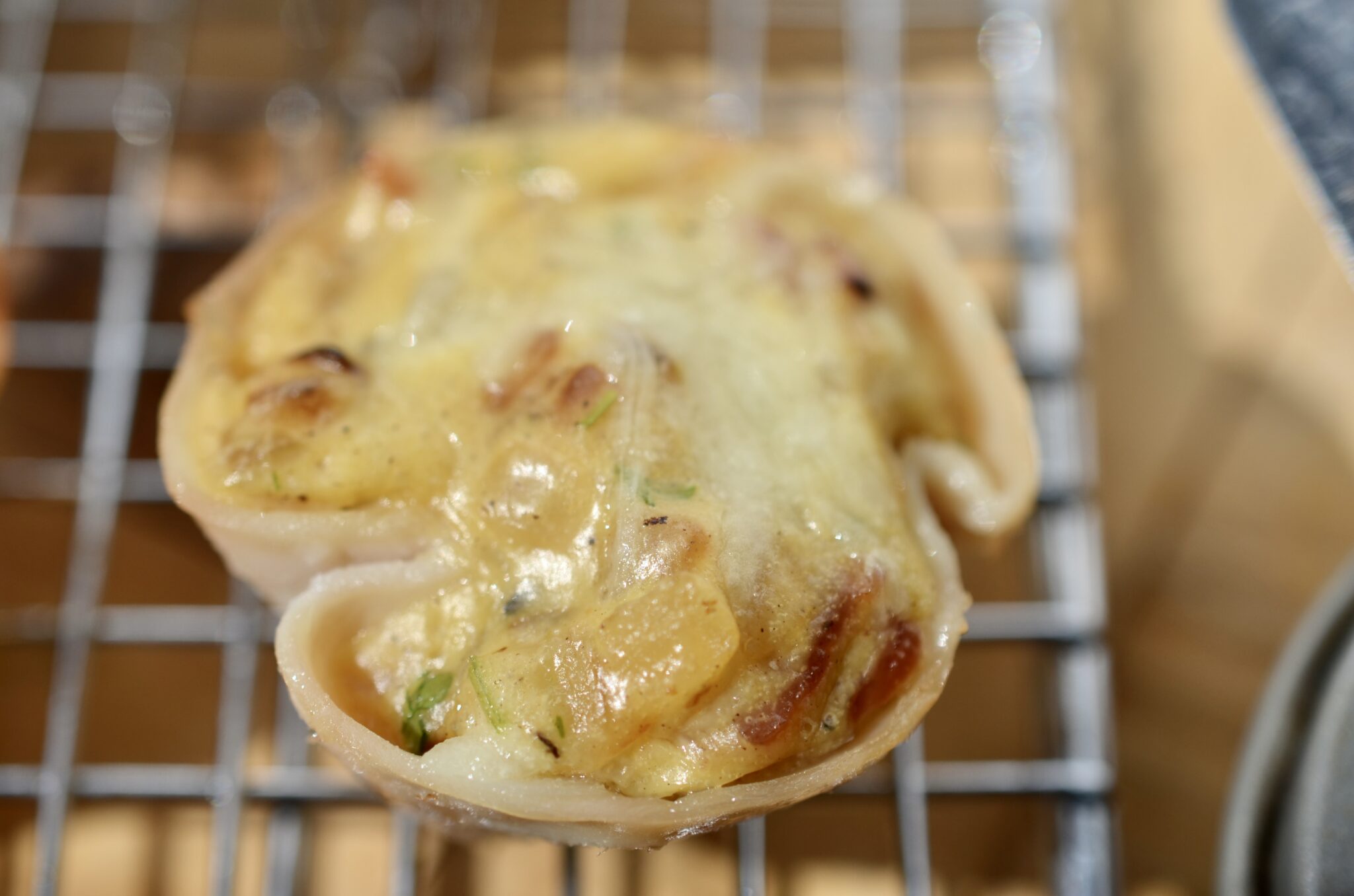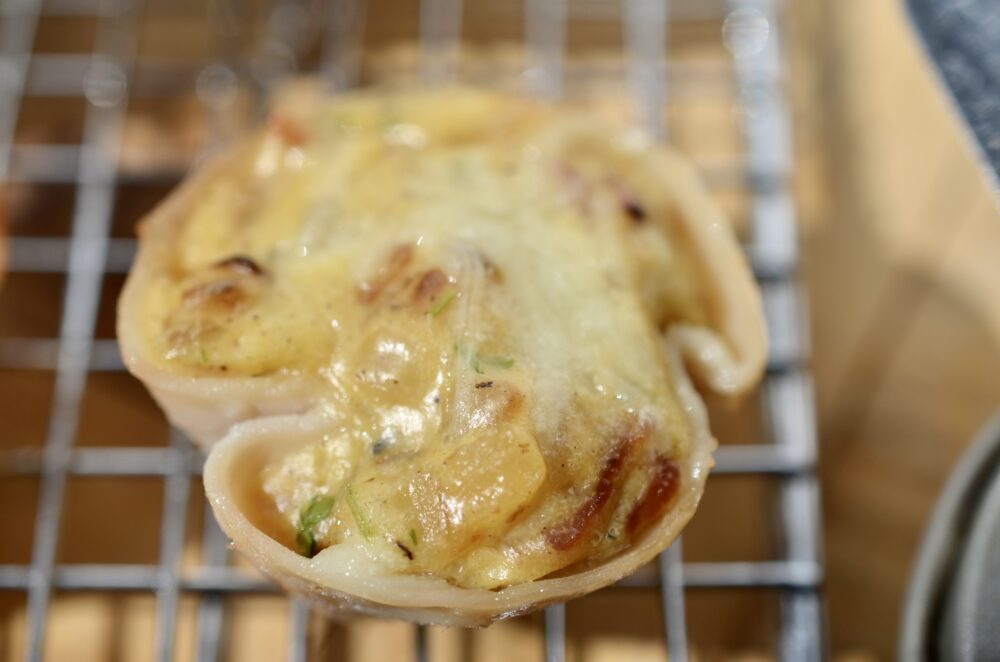 Mother Sauces
 Let's back it up just a second…. The French chef Antonin Carême evolved an intricate methodology by which hundreds of sauces were classified under one of five "mother sauces": Béchamel, Velouté, Espagnole; Hollandaise, and Tomate.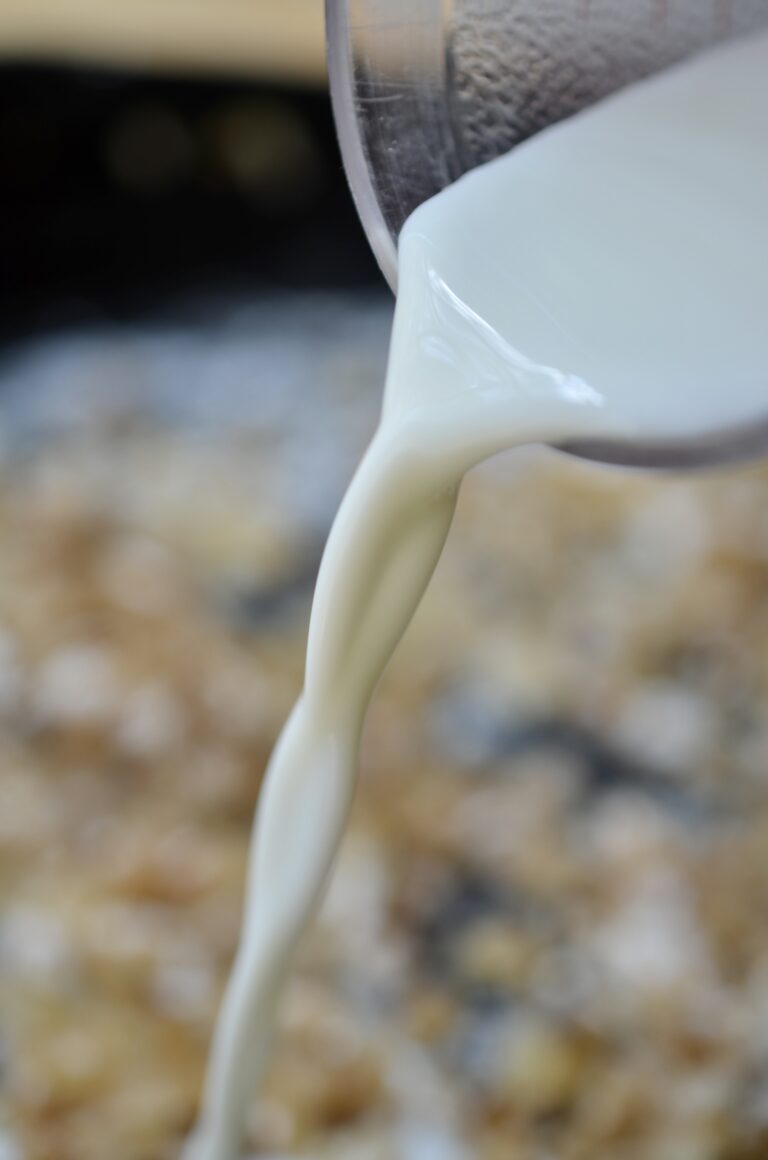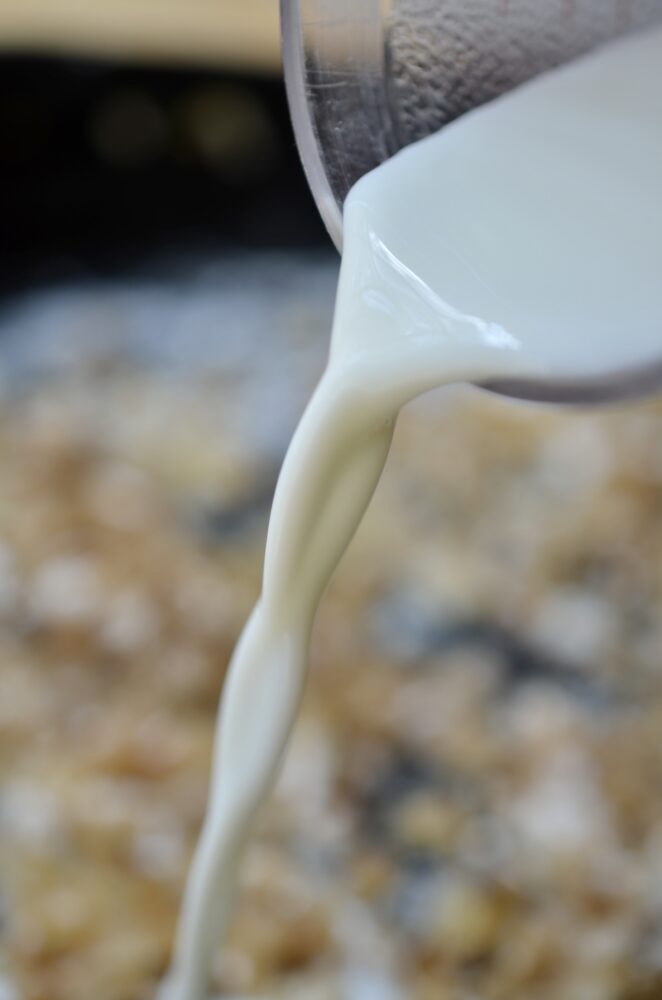 Sauce Béchamel
Béchamel is one of the most useful of mother sauces. It is a white sauce made by stirring heated milk into a fat-flour roux.  The thickness of the sauce depends on the proportion of flour and fat to milk. Sauce Mornay is a cheese sauce, one of the "children" of Sauce Béchamel is simply a white sauce to which cheese has been added.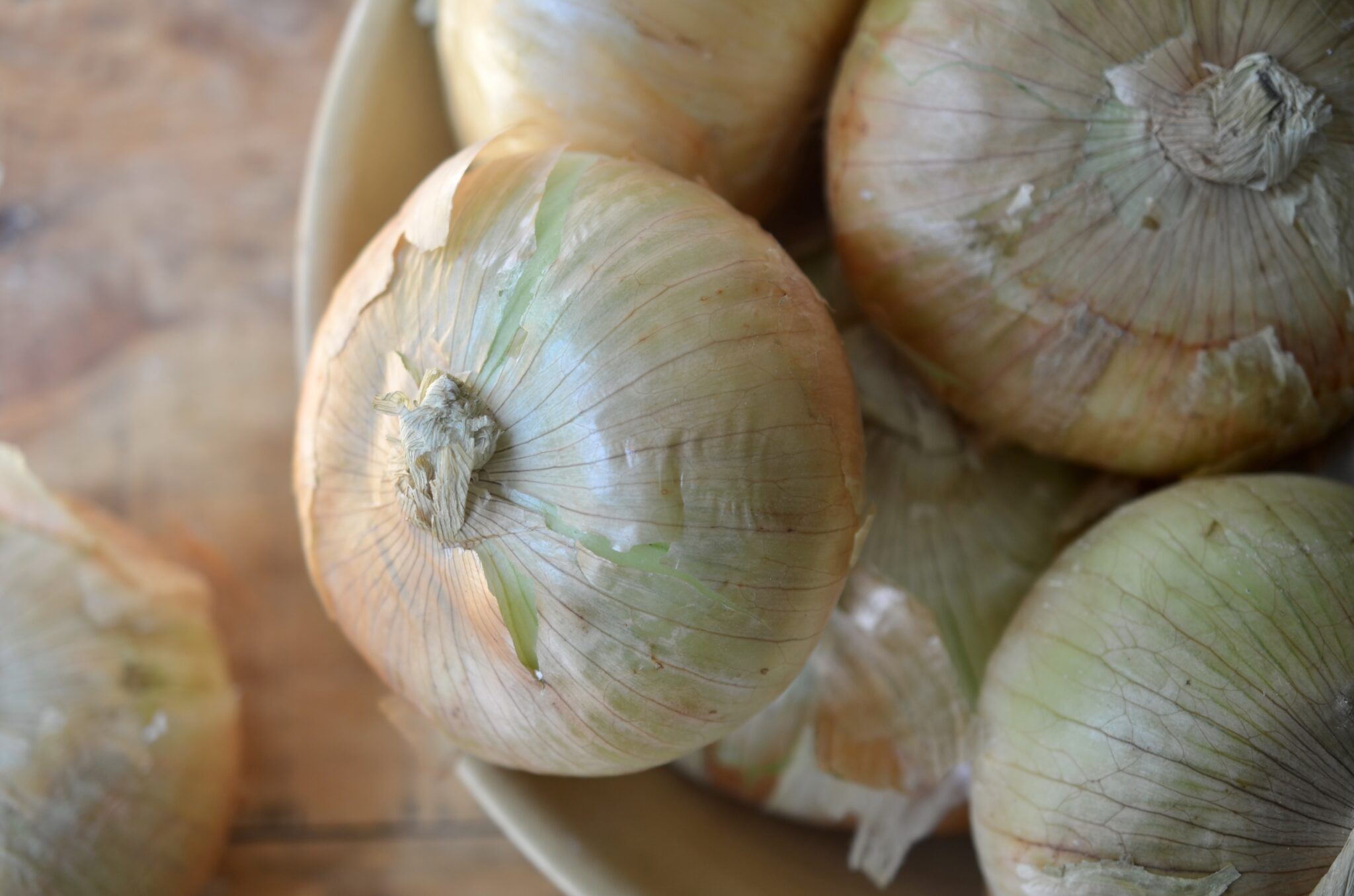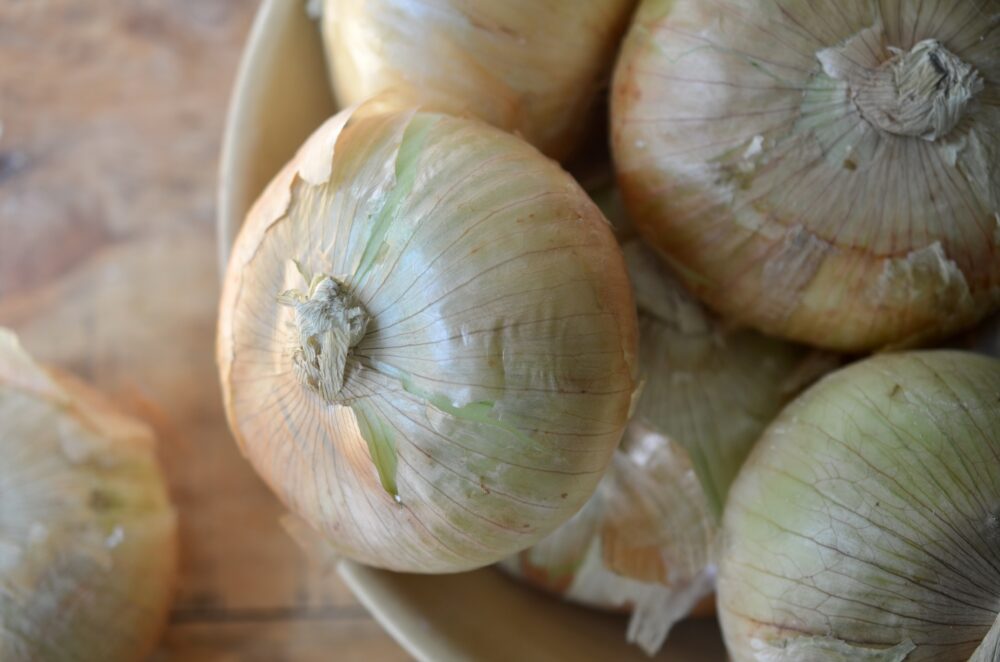 Spring in the South
There's another famous offshoot of  Béchamel known as a Sauce Soubise. Sauce Soubise is a classic white sauce made by sautéeing onions and adding them to a béchamel sauce. The result is rich and velvety, making the sauce an excellent accompaniment for vegetables, eggs, fish, and meats, or as a base for casseroles and gratins.
This year's "Run for the Roses" brings together two of America's most iconic rites of spring – America's "favorite sweet onion" will be served at "America's Greatest Race."
Creamy cheese sauce plus golden brown Vidalia onions? Y'all know I love Vidalia onions so it sure sounds like a sure bet to me. I knew the combination of the two would be a winning combination for my Kentucky Hot Brown Bites.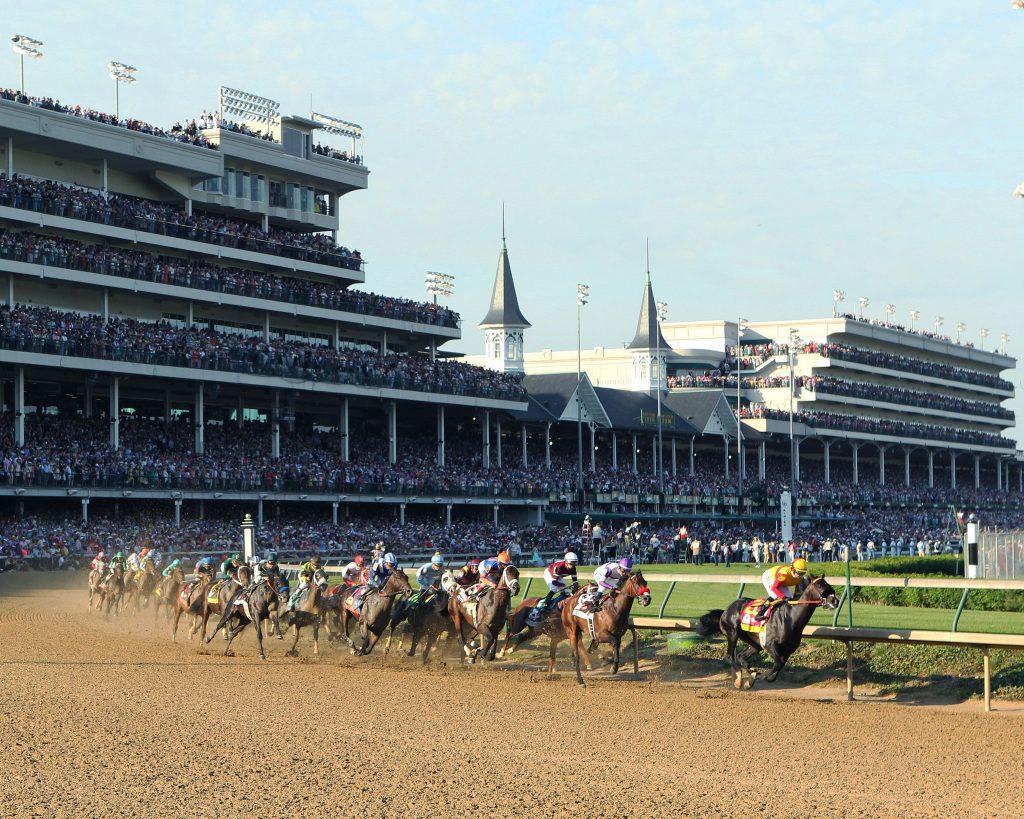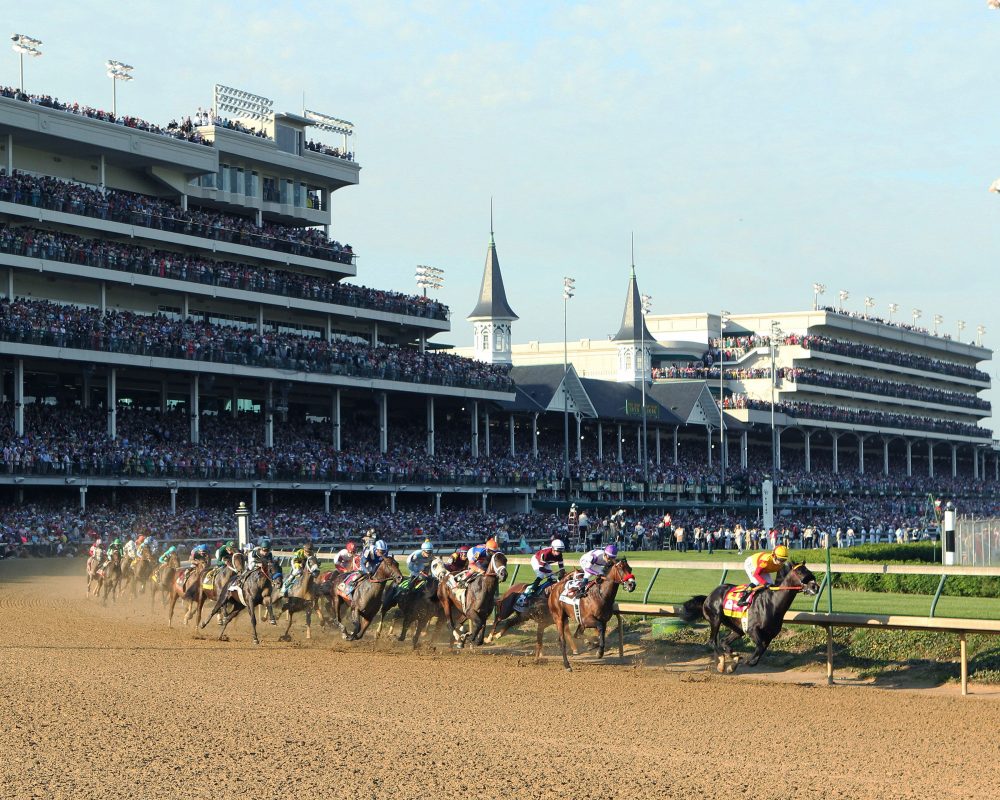 Lucky #7 Kentucky Derby Party Tips
You're going to love my Kentucky Hot Brown Bites at your Derby Party. And, for more ideas, please check out these Kentucky Derby recipes from my friend and Churchill Downs Executive Chef Dave Danielson. I was able to work with Chef Dave when I was the Guest Chef at the Mansion for the 143rd Kentucky Derby, one of the most amazing events of my career.
Here are my Lucky #7 Kentucky Derby Party Tips:
Entertaining should be relaxed for both the hosts and the guests — and that comes with organization and planning ahead, from the guest list to the music to the menu — and everything in between.
Always start a party with a clean dishwasher, empty trash cans and recycling bins, and a spotlessly clean kitchen.
Set your buffet with empty serving platters and bowls and mark the locations with sticky notes. This serves several functions: you know that the serving pieces will fit and how many you need for your menu. And, best of all, when someone asks, "May I help you?" you can smile and say, "Would you please put this on the table where the note is?
Be realistic and give yourself permission to outsource. If you don't have time to make everything from scratch consider swapping out some dishes for ready-made nibbles from your local market.
The Kentucky Derby is also known as "The Run for the Roses" in honor of the roses draped upon the winning horse and small bouquets of roses would be both beautiful and appropriate. (Psst — You don't have to buy super expensive long-stem red roses; Costco and other big box stores offer fairly inexpensive bouquets.)
Stop by the fabric store and buy a couple of yards of seersucker that can be used as an accent piece, tablecloth, table runner, or even cut into cocktail napkins.
Remember that Kentucky Derby parties don't have to be fancy. They can be a casual outdoor event or a tailgate – and being outside for festivities is still a good idea. Place the utensils in Mason Jars; use galvanized buckets for the drinks, and enamelware for the serving pieces. Place a few bales of hay for guests to sit and set up a game of horseshoes in the yard.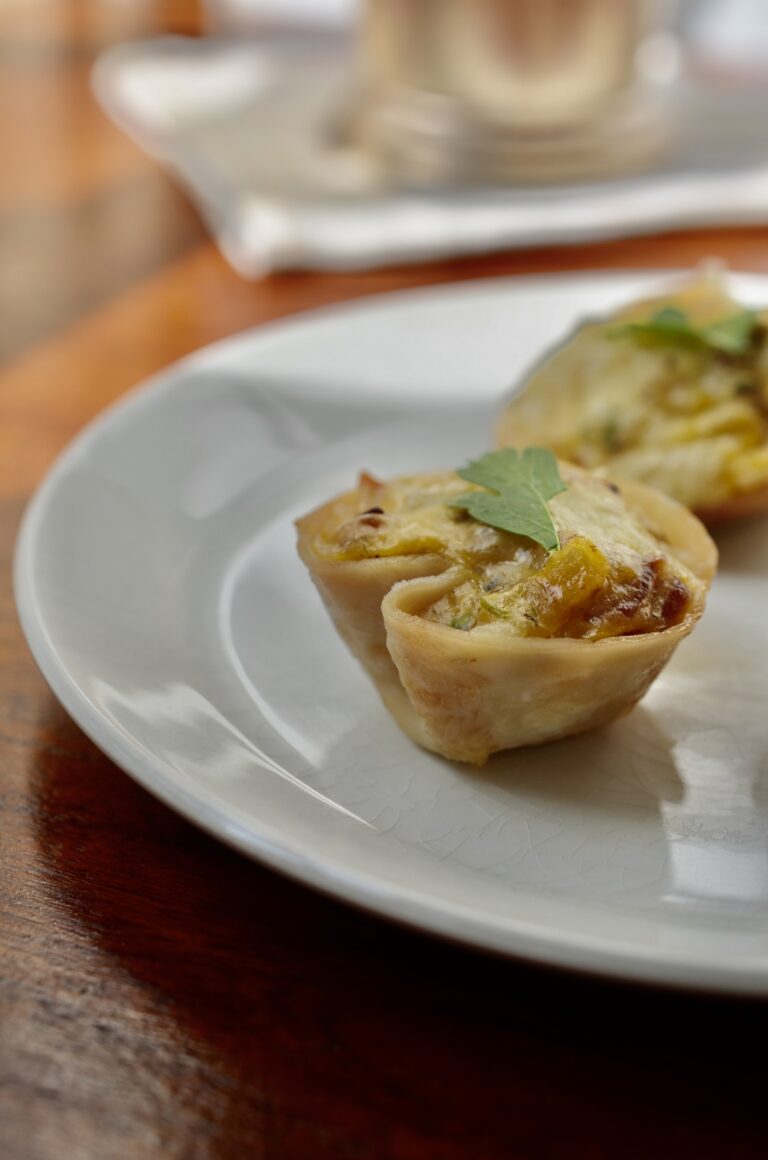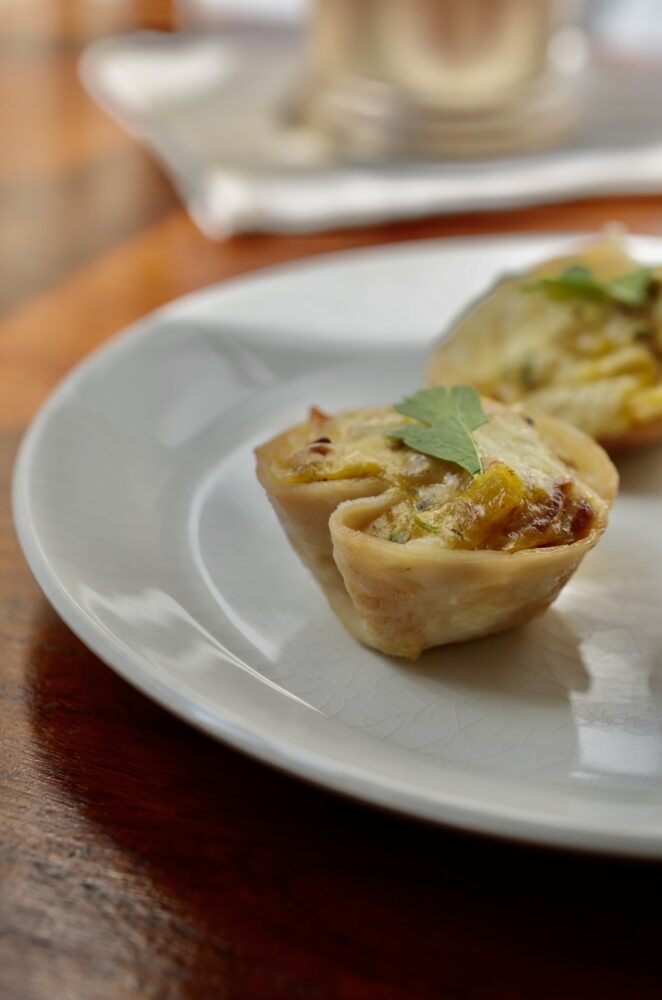 Point it Out!
These Kentucky Hot Brown Bites are indulgent and rich — and only come in at 1 WW blue point per cup or
"bite!"
You simply won't believe how good they taste. Thinly sliced deli turkey forms the cup, the filling is sweet and savory with a judicious amount of bacon, sweet sauteed Vidalia onions, and creamy, cheesy sauce. Topped with even more melted cheese and herbs, these Kentucky Hot Brown Bites are a real winner!
Thanks so much for reading. If you make these for your Kentucky Derby Party please make sure to tag me and let me know.
Bon Appétit, Y'all
Virginia Willis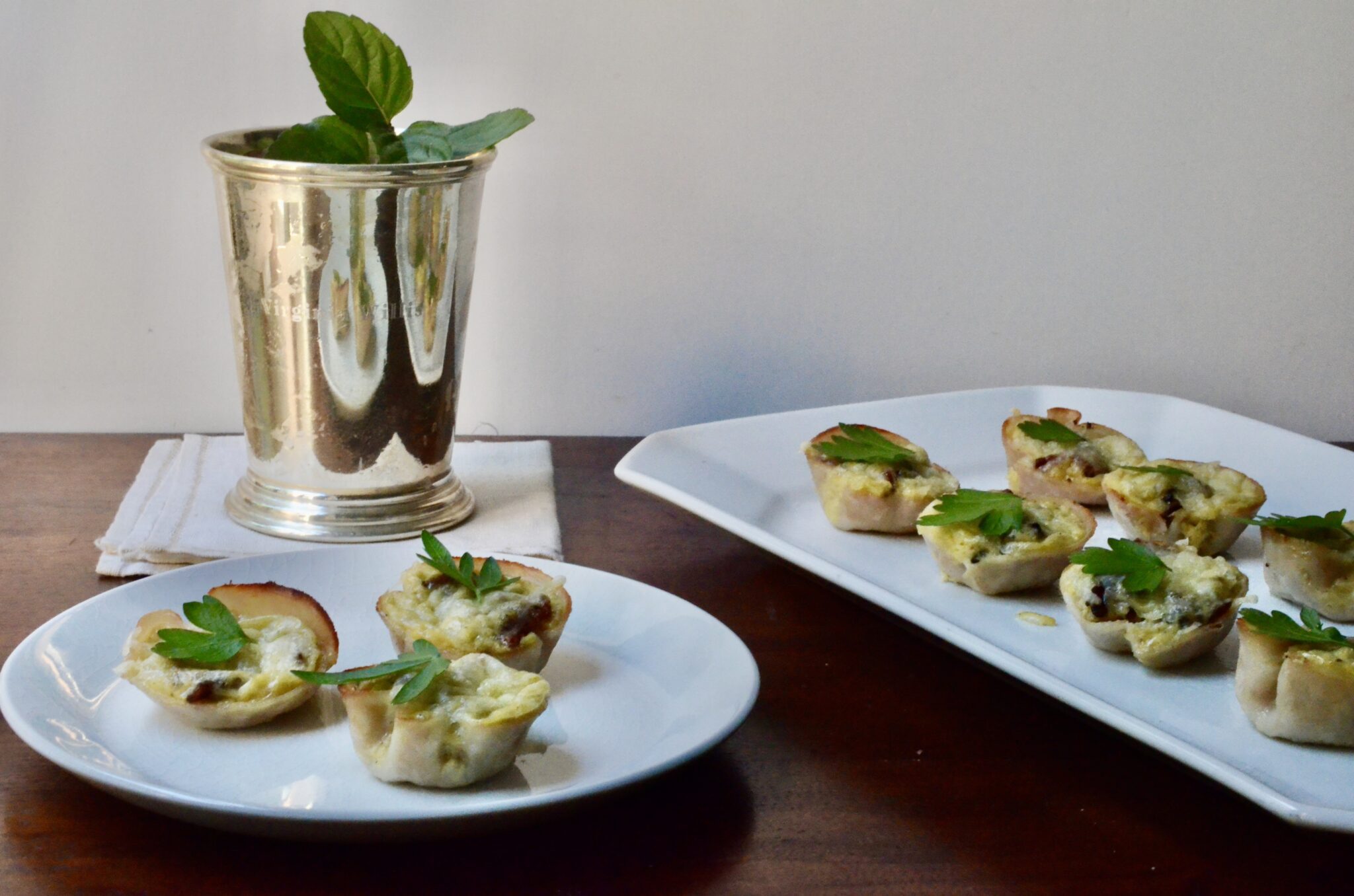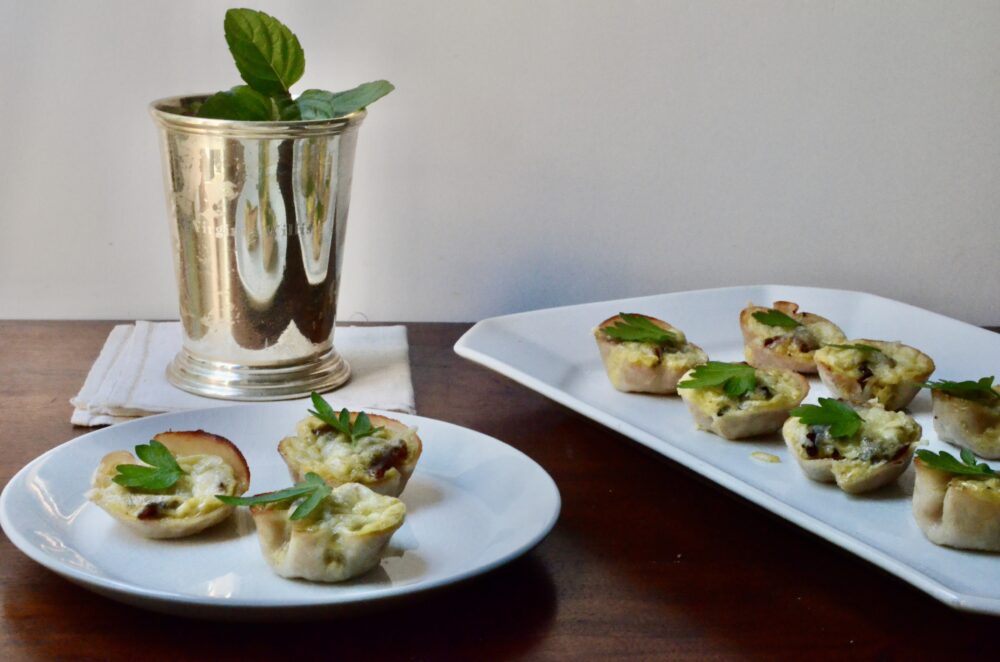 Kentucky Hot Brown Vidalia Onion Bites
These decadent and delicious bites come in at ONLY 1 blue WW point per cup.
Ingredients
Non-stick cooking spray

6-8

slices

deli turkey

about 6 ounces

½

Vidalia onion

chopped

2

slices

bacon

cut into lardons

1

tablespoon

all purpose flour

1/2

cup

reduced fat milk

¼

cup

1 ounce grated swiss cheese, divided

1

large egg

whisked until smooth

1

tablespoon

chopped fresh parsley

plus additional leaves, for garnish

Pinch

cayenne pepper

or to taste

Pinch

freshly ground nutmeg

or to taste

Kosher salt and freshly ground black pepper
Instructions
Heat the oven to 350°F. Spritz a 12-cup muffin tin with non-stick spray and set aside. Using a 3-inch biscuit cutter, remove circles of deli meat from the larger slices. Reserve the scraps for another use. Depending on the shape of the deli meat, you may need an additional slice or two. Using your fingertips, gently press the meat down into the prepared muffin tin. (It may tear a bit, but don't worry. As long as it's mostly intact you'll be good to go.)

Heat the bacon in the skillet over medium heat and cook until the bacon is crispy and the fat has rendered, about 7minutes. Remove to a plate lined with paper towels. Pour off the bacon fat so that only a sheen remains in the pan.

Add the onion and cook, stirring occasionally, until golden brown, about 10 minutes. Add the flour. Stir to combine. The mixture will be dry. Whisk in the milk until no flour lumps appear. Remove from the heat. Add half of the cheese and stir to combine. Whisk in the egg, parsley, and spices. (You will have about 1 cup of sauce filling.)

Using a 1 tablespoon measuring spoon or scoop, fill the prepared turkey cups. Top with remaining cheese. Transfer to the oven and bake until puffed and set, about 10 minutes. Remove to a rack to cool slightly. Garnish with parsley leaves and serve.
Disclaimer: When there's an appropriate mutually beneficial opportunity I partner for sponsored blog posts. In full disclosure, I was provided product to work with by The Vidalia Onion Commission for recipe development and compensated for this blog post and its social media promotion. #AD 
Please note that this post may contain affiliate links and I may make a commission if you use my affiliate link to buy the product.
Heads up! I am not a doctor, RD, or health professional nor am I an official WW ambassador or representative. I am sharing here what works for me. Thanks for reading!
If you are interested in hosting me for a speaking engagement, event, cooking class, or a book signing, let me know! Send an email to jona@virginiawillis.com and we'll be back in touch as soon as possible.
Please be nice. Unauthorized use and/or duplication is prohibited. All photos and content are copyright protected. If you wish to republish this recipe, please link back to this recipe on virginiawillis.com. Thanks so much!
Let's connect on Facebook, Twitter, Instagram, and Pinterest!

Please note that this post may contain affiliate links.