Please note that this post may contain affiliate links.
Three Ingredient Biscuits!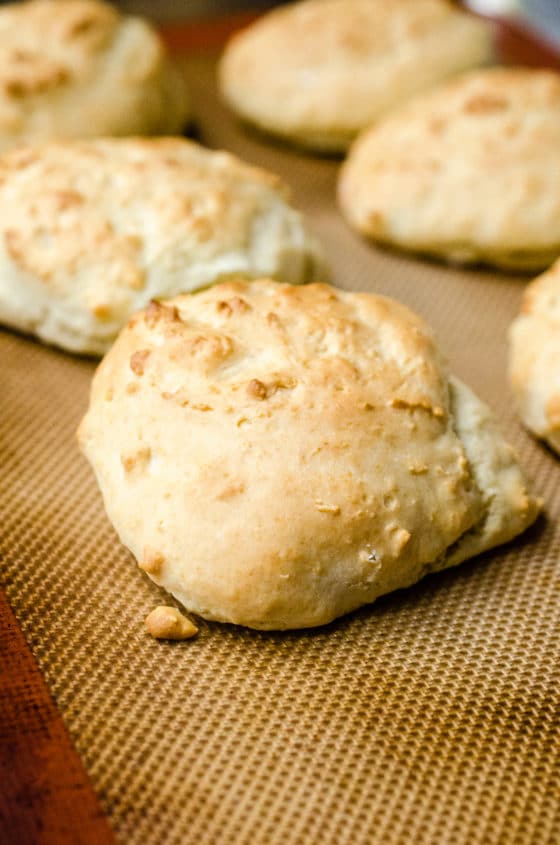 Drop Biscuits
Drop Biscuits are like biscuits with training wheels — you don't have to worry about overworking the dough. The recipes for Drop Biscuits are wetter than biscuits you roll and punch out with a cutter.  Usually, they contain more milk or buttermilk than a traditional biscuit recipe. There are many different kinds of drop biscuits — this one is made with only THREE ingredients.  Butter is replaced with mayonnaise — and the combination of milk and mayonnaise creates a very similar flavor profile as buttermilk.
Mama made these often when we were growing up. After I attended culinary school, I admittedly became quite snobby about using store-bought ingredients in recipes. I wanted to make the mayonnaise, not buy it. This type of recipe seemed one short step above a baking mix. Now a little older and wiser, I appreciate it for what it is. I understand Mama was putting freshly baked bread on the family table, and that was really important. I now ask for them whenever I go home to visit and enjoy every delicious bite. 
Check out this quick video  on how to make Mayonnaise Drop Biscuits — they are so easy! I know you are going to love them.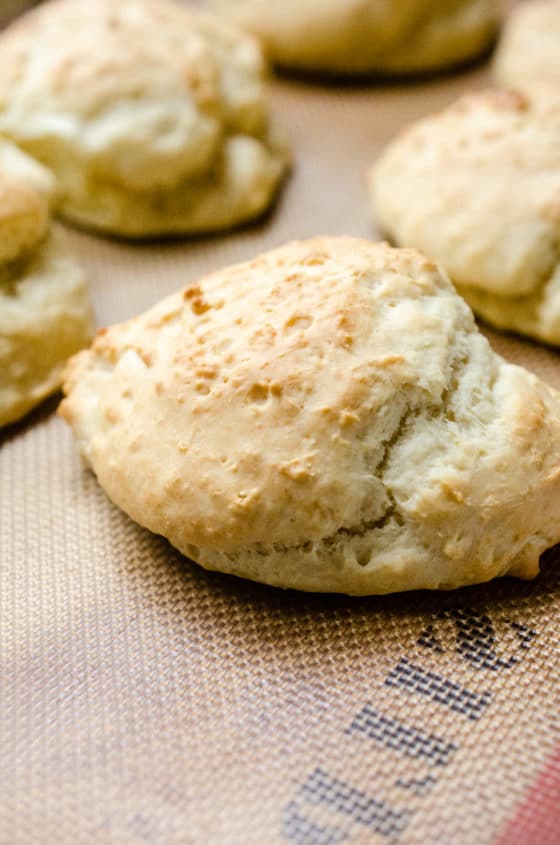 Once you're ready to up your biscuit game, check out my step-by-step recipe on how to make biscuits in my cookbook Secrets of the Southern Table!
Bon Appétit, Y'all!
Virginia Willis
PS need more recipes? Check out my How to Make Biscuits post with FIVE recipes!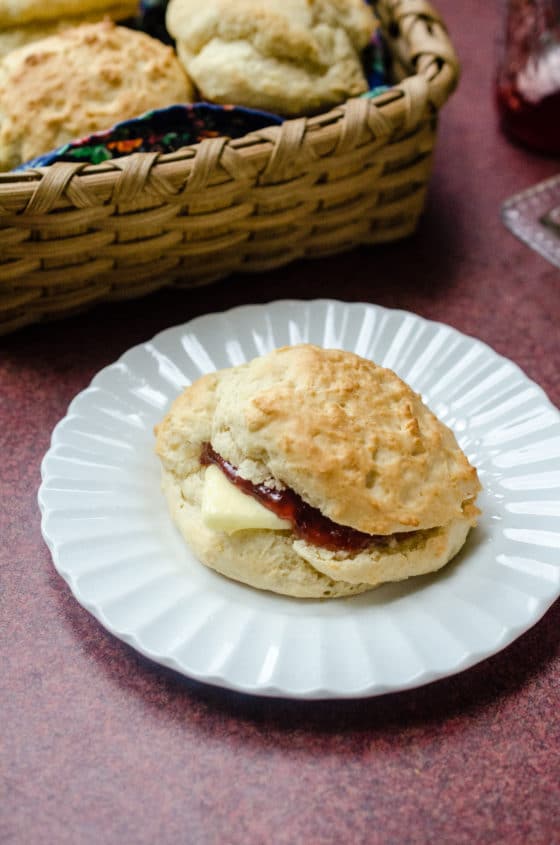 Mayonnaise Drop Biscuits
Makes 6
Ingredients
2 1/4

cups

self-rising flour

3

tablespoons

mayonnaise

1

cup

whole milk
Instructions
Preheat the oven to 400°F. Line a rimmed baking sheet with a nonstick silicone baking mat.

Combine the flour, mayonnaise, and milk in a bowl. Using a spoon or an ice cream scoop, drop spoonfuls of the dough onto the prepared baking sheet. Bake until golden brown, 15 to 17 minutes. Transfer to a wire rack to cool slightly. Serve warm.
Please note that this post may contain affiliate links. (That means I make a commission if you use my affiliate link to buy the product.) 
If you are interested in hosting me for a speaking engagement, event, cooking class, or a book signing, let me know! Send an email to jona@virginiawillis.com and we'll be back in touch as soon as possible.
Please be nice. Unauthorized use and/or duplication is prohibited. All photos and content are copyright protected. If you wish to republish this recipe, please link back to this recipe on virginiawillis.com. Thanks so much!
Let's connect on Facebook , Twitter, Instagram, and Pinterest!

Please note that this post may contain affiliate links.